10 Free Things To Do In Dubai And Save Money
Dubai has a reputation of being an expensive, luxurious travel destination in the world. Exactly for this reason it is really hard to even relate 'free things' in this cosmopolitan Mideast Sheikdom. But believe it or not, there are hell lots of things to do without even spending your single dirham. Here is a list of things to do which is absolutely free and will make your visit worth it.
1. The Dubai Fountain
The Dubai Fountain is one of the most famous places that you can visit for free in Dubai. Take a walk on the beautiful walkway of manmade lake at the Dubai mall and enjoy the delightful sights. The display of Dubai fountains outside the mall showcases an elegant class and style with genius architecture.
The fountains exhibit a technical show of magnificence and the spectacular soundtrack and lighting add a charm to the fountain. The show runs for 3-4 minutes for every 30 minutes and you can also enjoy this show for free.
2. Experience of Dubai's Culture and heritage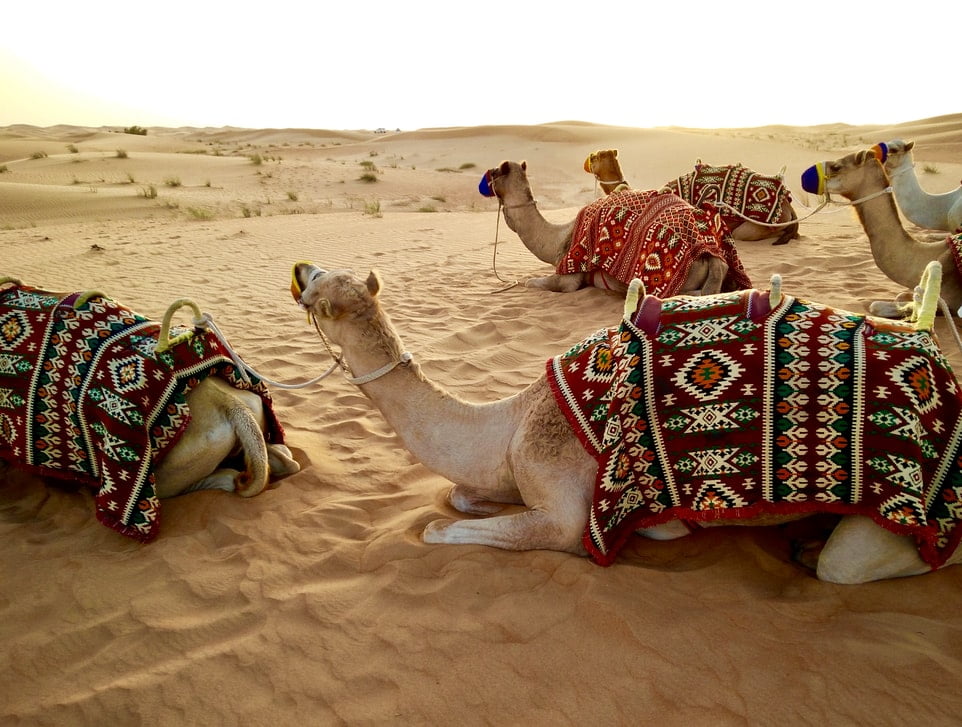 Dubai's Culture and Heritage is located in Al Shindagha area, near the mouth of Dubai Creek and it is one of the best free things to do in Dubai. It exhibits weavers, potters and practitioners of other traditional crafts and mainly the demonstrations of pearl diving make it an amazing place. Most importantly, you can experience all this without burdening you pocket.
3. Dubai Aquarium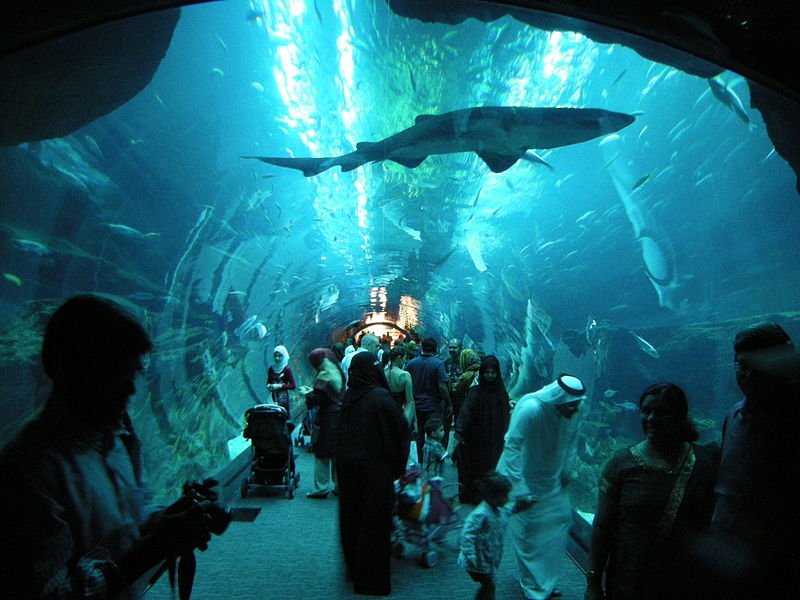 Dubai Aquarium is at the Dubai mall where you can explore the underwater world of the marine life. This huge aquarium is a home for about 30,000 marine creatures including around 400 sharks. This massive aquarium is glassed with the world's largest acrylic panel . You can view this main tank for free from outside the entrance in Dubai Mall.
4. Camel Museum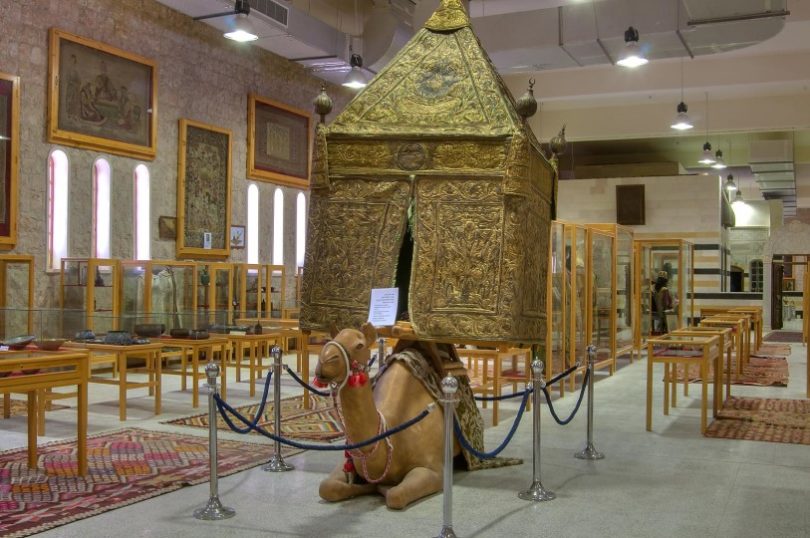 Camel Museum in Al Shindagha Heritage Village is yet another free place to go in Dubai. This unique museum has different sections that are dedicated to the history of camel in UAE and also about the camel racing, camel anatomy and the relationship between the Arabs and camels. This museum also has an auditorium for presentation.
5. Jumeirah Beach Corniche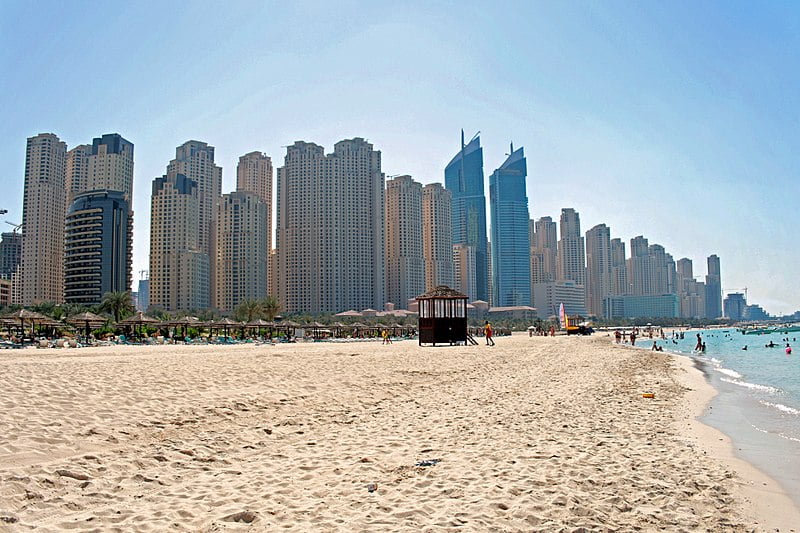 Jumeirah Beach Corniche is next to the Dubai Marine Resort and it has been recently added in the list of free attractions in Dubai. Hundreds of tourists and visitors flock to visit this beach every year. This beach has a 14 km long cornice that runs from Dubai Marine Resort down to Burj Al Arab Hotel.
It also offers you 800 meters of beach front, showers, jogging track, children's play areas and shaded picnic areas. You can enjoy this place during you evening time with a pleasant breeze.
6. Ras Al Khor Wildlife Sanctuary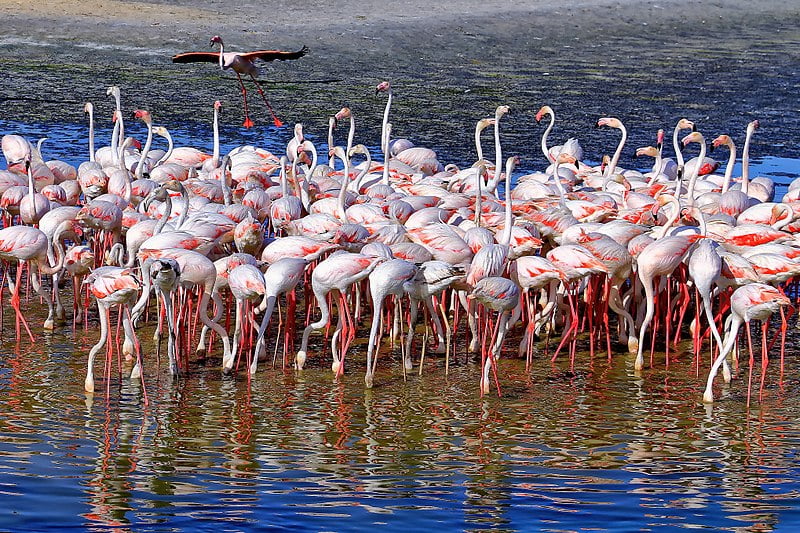 If you are fed up with the city life and malls and want to spend time with the nature, then you must visit Ras Al Khor Wildlife Sanctuary. You can have close encounter with wildlife and experience the blissful world of animals. This sanctuary is the home for thousands of beautiful bird species and your kids will really love it.
The pink flamingoes playing in the flamingo hide is a great sight of attraction. You can enjoy this beauty of nature with your children free of cost.
7. The old style gold and spice Souks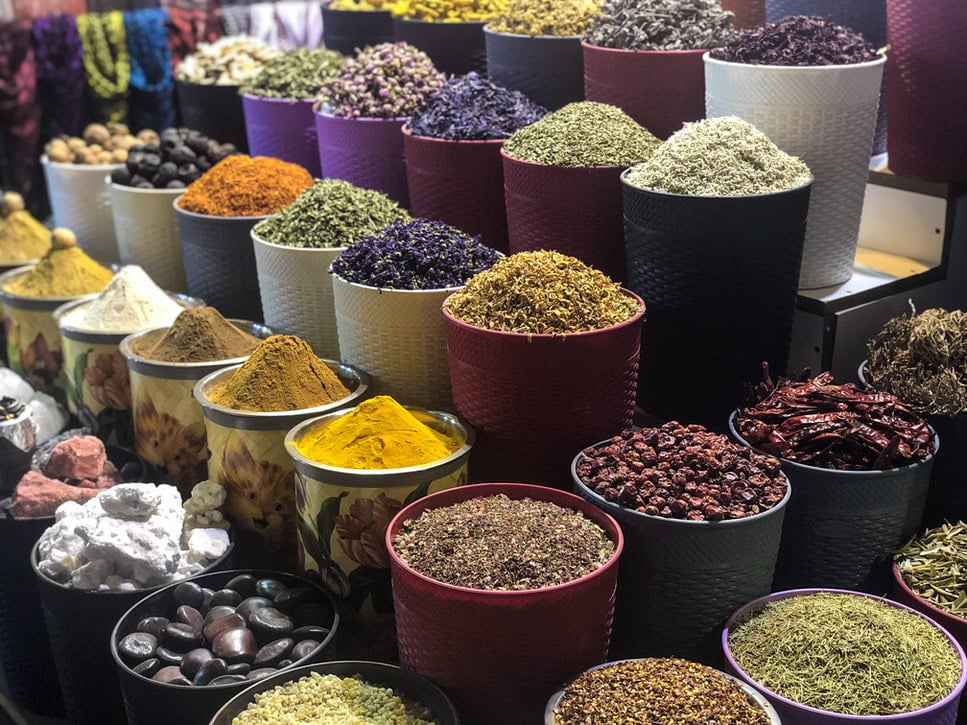 The Spice Souk in the old city of Deira district is one of the famous places to visit in Dubai for free. This old market is popular for its glittering goods of gold merchants, aromatic spices of all kinds, pashmina shawls and exotic frankincense which will surely tickle your senses.
This place has stores with saffron, number of medicinal herbs and many other spice products. Though you can't buy these things for free, you can wander through the market for free.
8. Hatta Village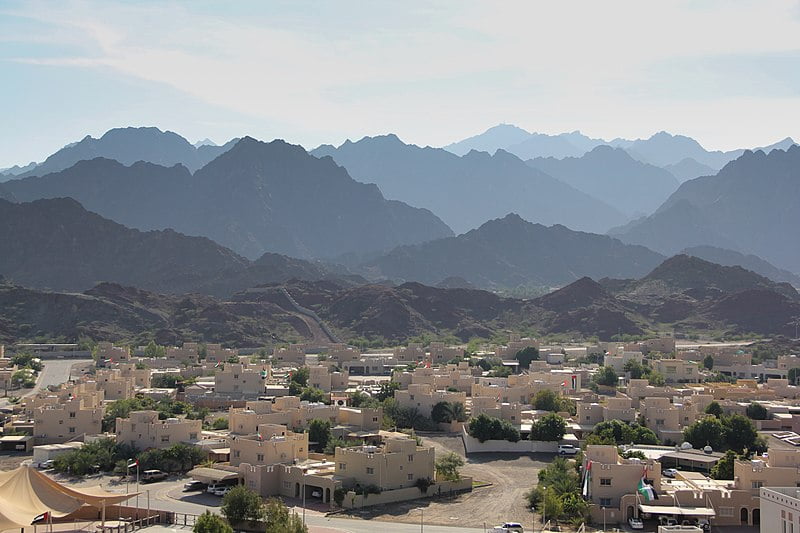 Hatta Village reminisces about the bygone era with an ideal historical setting. It gives you an idyllic world of mountains and calm serene life and also a glimpse of the historical and archaeological sites in Dubai. It gives you a unique experience and also provides you a quick look at the traditional world of pearl diving.
9. The Walk, JBR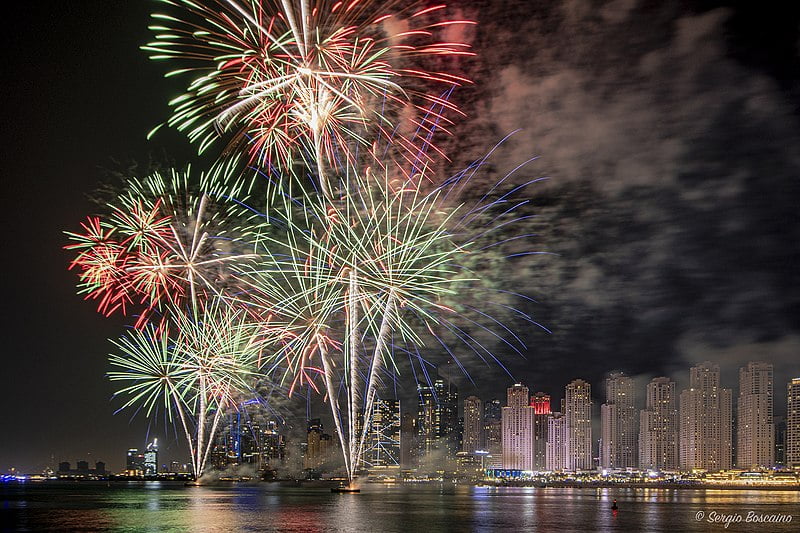 The Walk at Jumeirah Beach Residence is the ultimate destination to check out the class and luxury of Dubai and it attracts the tourists and residents with its aura and class.
This 1.7 km pavement area has cluster of about 300 cafes, restaurants, shops and top notch brands, this is the best place to stroll on a perfect day. You can have free gaze at the fast running luxury cars like, Porche's, Maserati's , Ferrari that echoes the lavishness of The Walk.
10. Majlis Gallery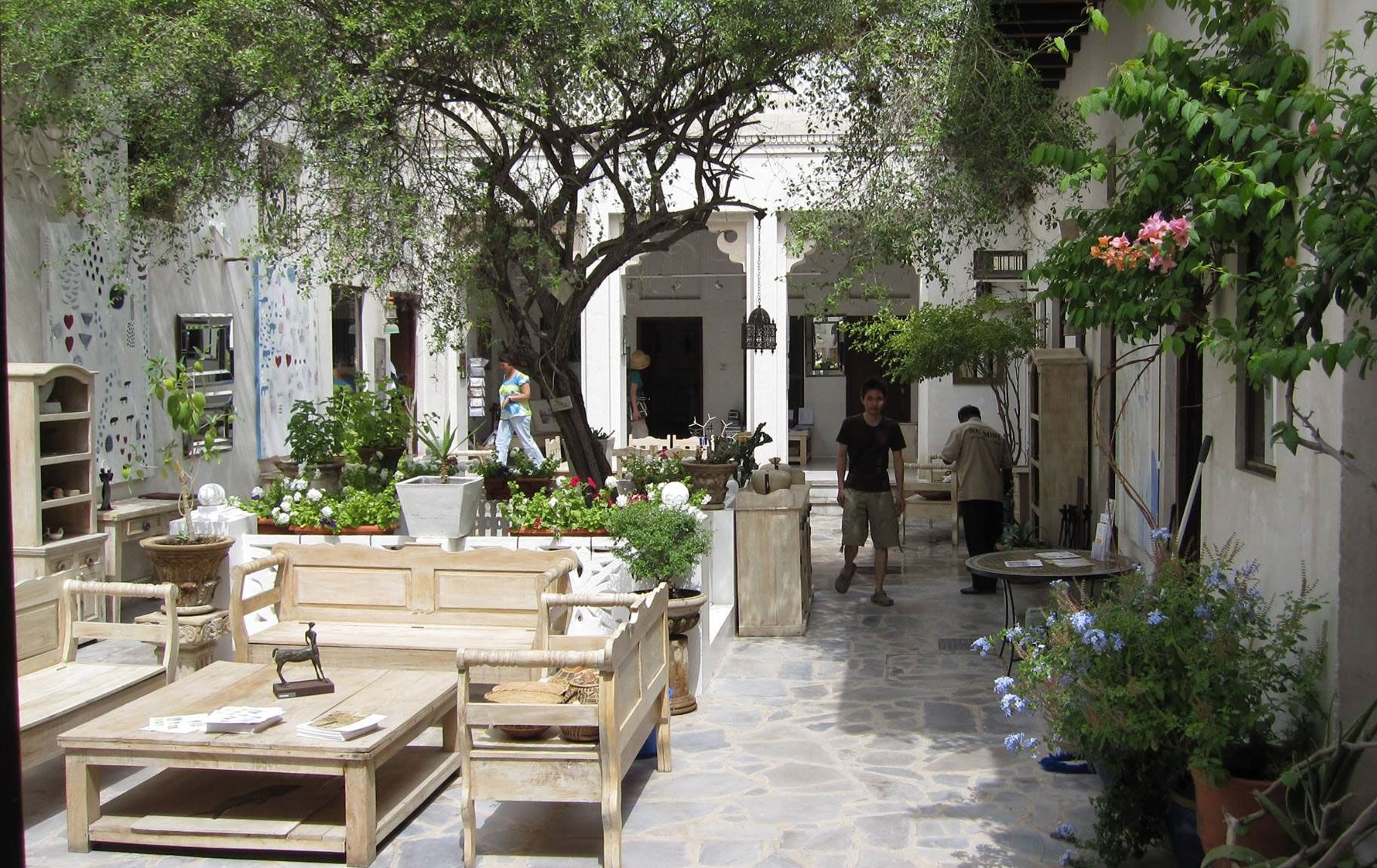 If you are fascinated in aesthetic art, then you must visit Majlis Art Gallery which was found in 1989. This gallery is an ultimate experience for all art lovers as it has a great collection of beautiful art from various well-known international artists all in one place. The entry to this art gallery is free and you can spend some great time in this place.