13 Mind-Blowing Natural Wonders of The World
This planet is full of marvels and strange attractions that look truly bizarre to the human eye. Because these attractions are so magical, they naturally attract tourists around the world. Many of us want to see the wonders of the world for themselves because they are so astounding, truly hard-to-believe-otherwise.
The mysteries of nature will always be enticing to travelers, as they ponder how these wonders came into existence and how they still remain. Amidst a time where iPhones and social media sites seem to rule the world, remembering the brilliance and intrigue of nature is always important. Travel helps us stay connected to our roots, and inevitably teaches us the significance of taking care of the Earth. So long as we take care of our environment, we will continue finding joy in the awe-spiring natural wonders of the world.
Have a look at these 13 jaw-dropping and mind-blowing natural wonders that you won't believe are real.
1. Wulingyuan Scenic and Historic Interest Area, China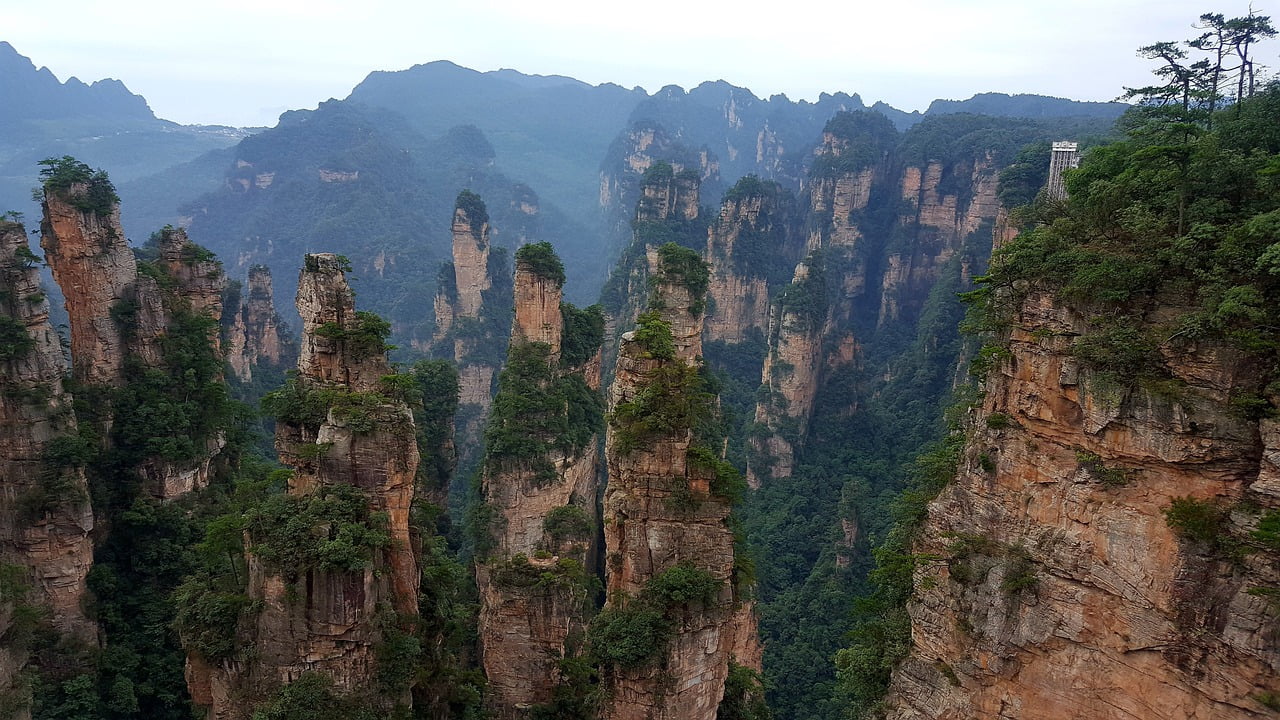 This UNESCO World Heritage Site is an important tourist site in the East, attracting tourists to view its 3,000 sandstone pillars which are scattered across 100 square miles. The natural pillars are incredibly high, some even taller than half the height of the Empire State Building.
2. Fairy Chimneys, Turkey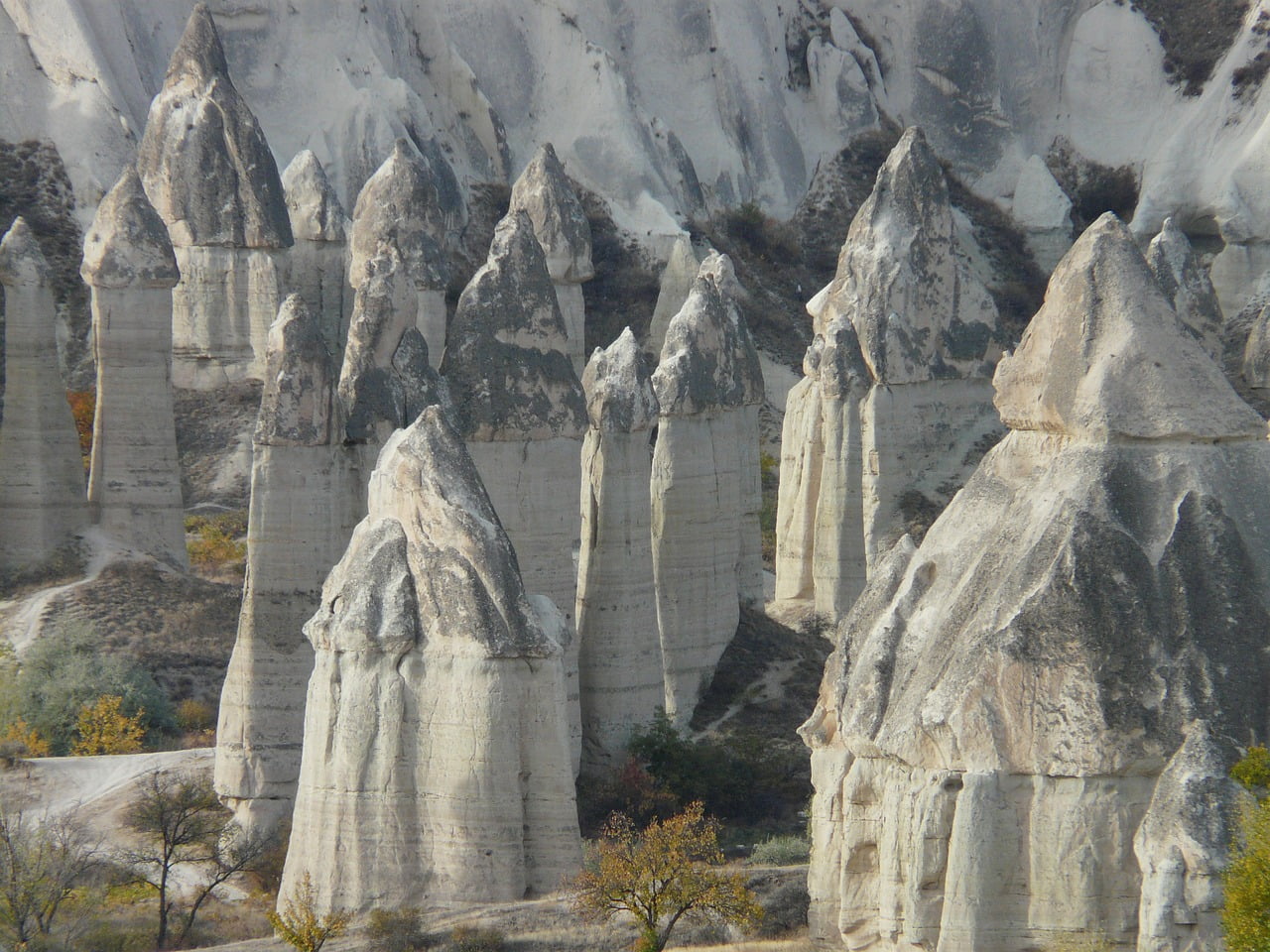 Located in the Göreme Valley, these strange towers are made of eroded lava which reaches over 130 feet tall. Since far back in history, people have been using the pillars purposefully to create dwellings and now even boutique hotels.
3. Travertine Pools, Pamukkale, Turkey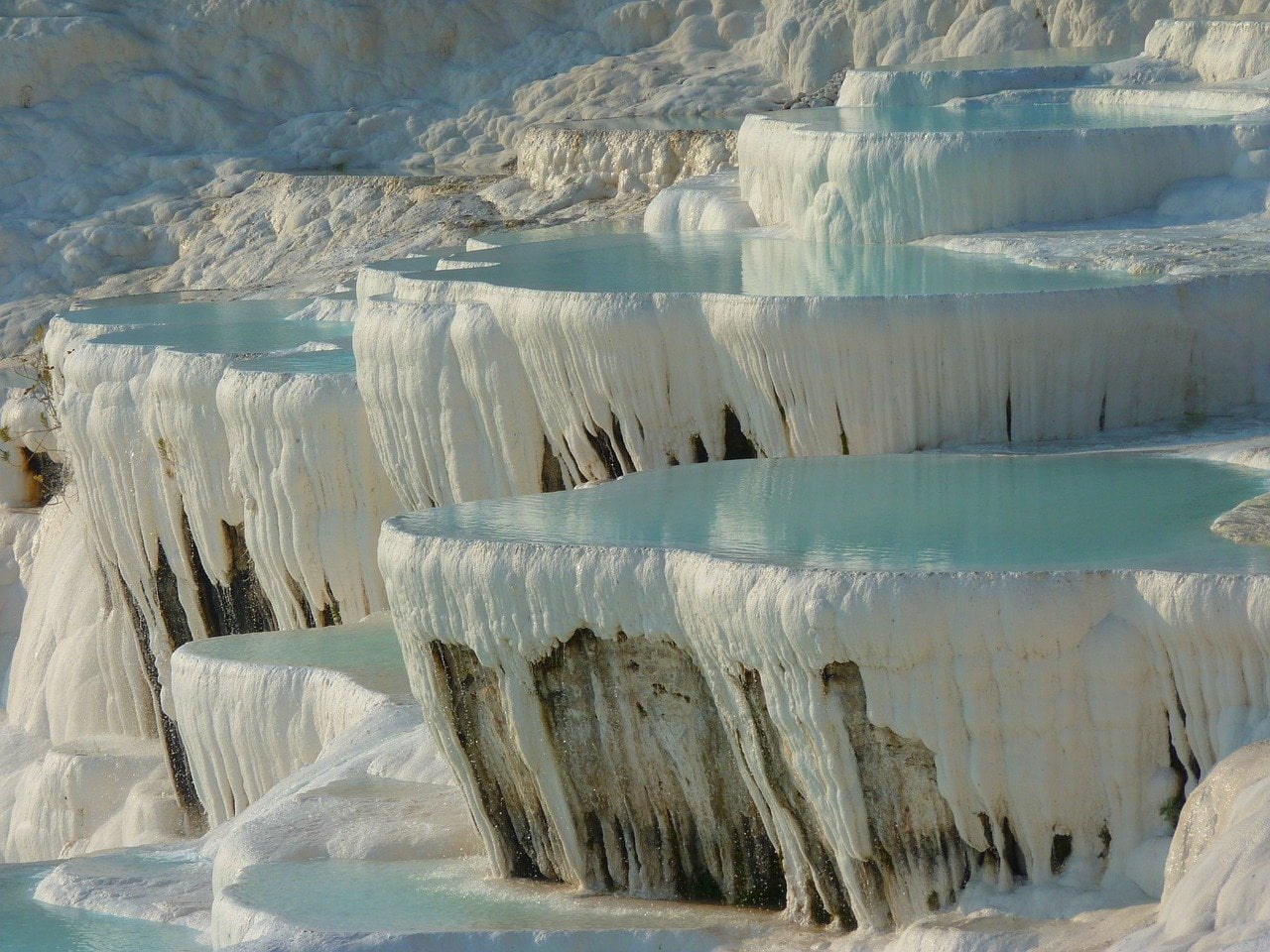 The Pamukkale pools are world famous for their supposed healing benefits. These hot spring pools are filled with water from 17 different subterranean sources and have very high concentrations of calcium carbonate, which solidifies over time to look like chalk.
4. Waitomo Glowworm Caves, New Zealand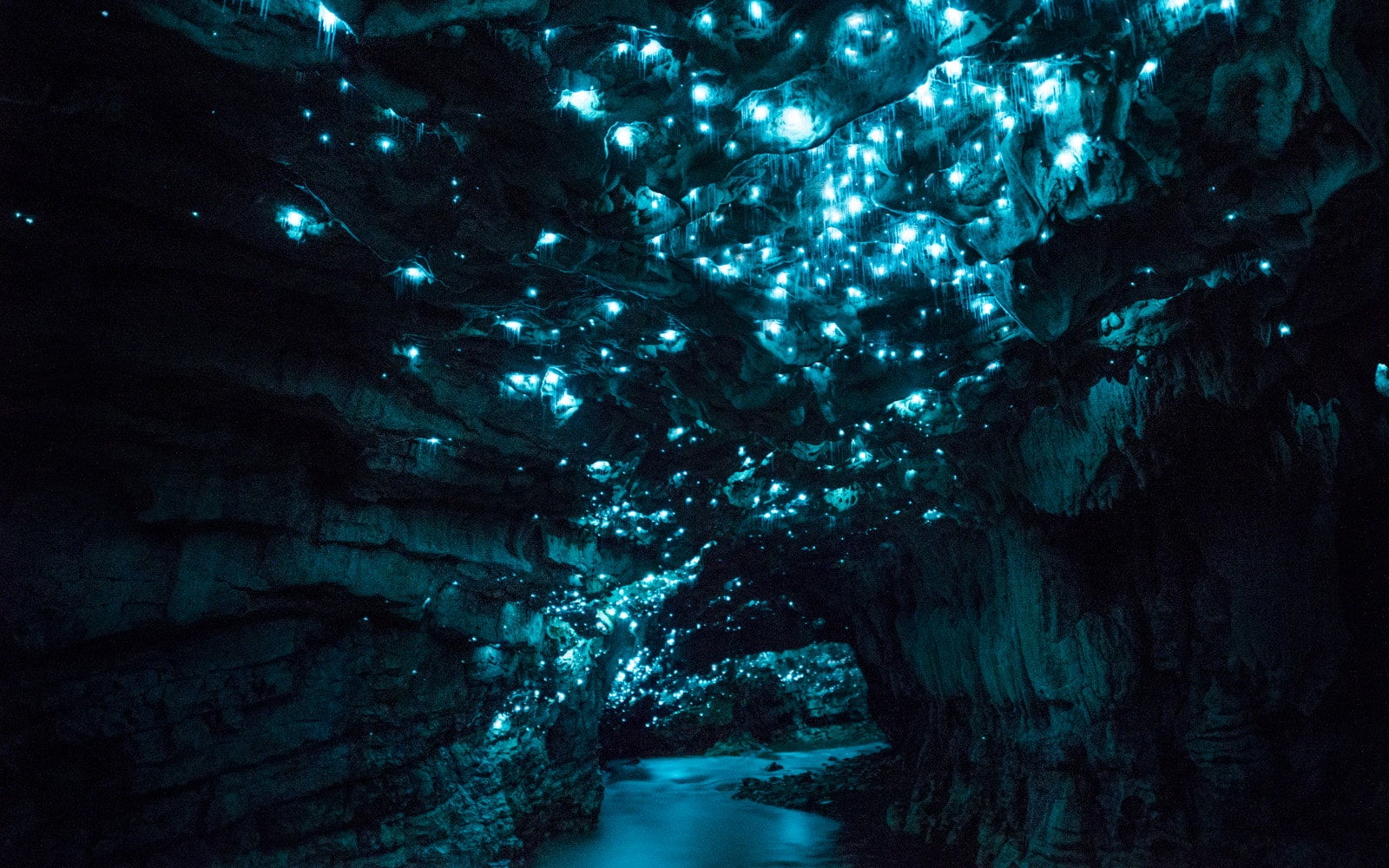 In New Zealand's North Island caves, little glowworms hang from the ceiling shining a brilliant blue light. Visitors can witness this magical sight on boat rides through the cave, and as their eyes adjust to the darkness, they will see this glowing landscape come to life.
5. White Sands National Monument, New Mexico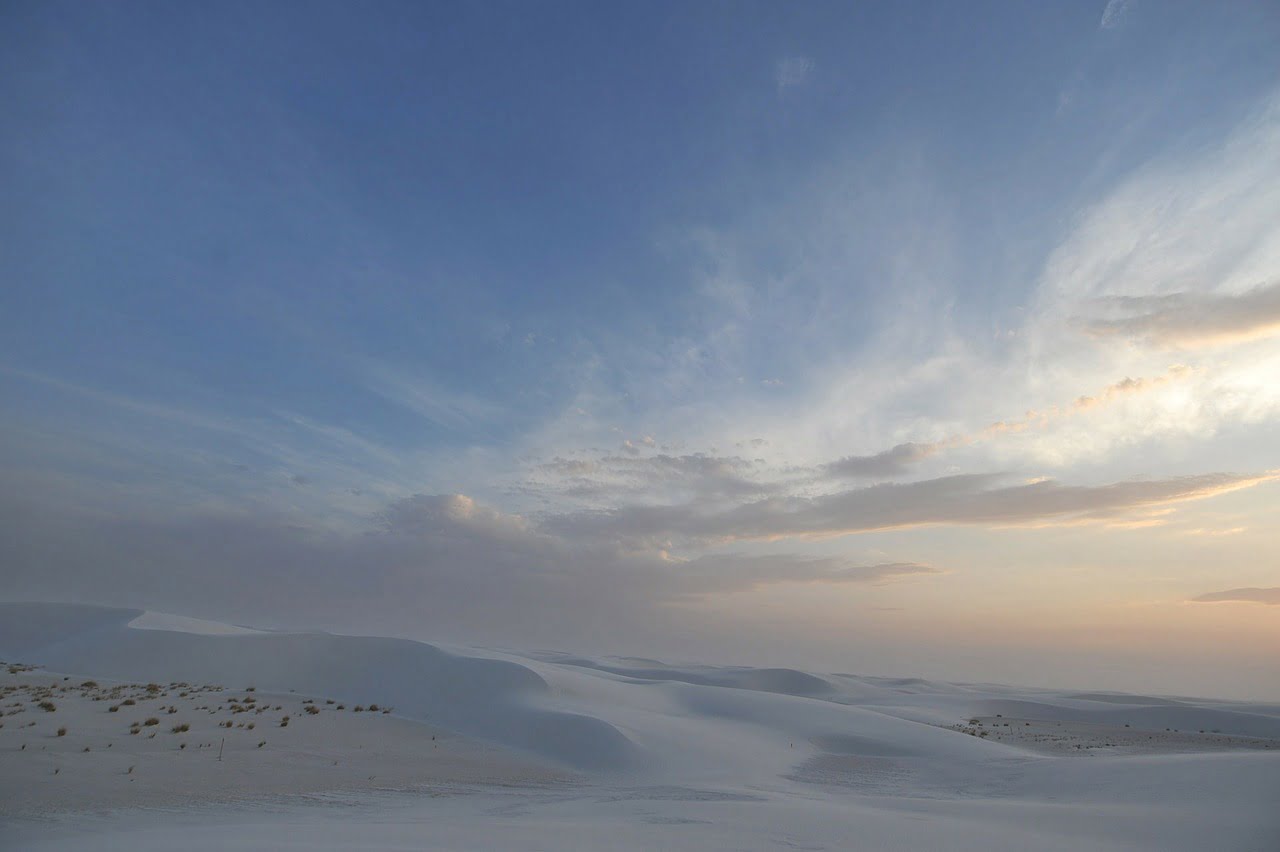 Walking through these white sand dunes of the Chihuahuan Desert is like walking through pure white sugar. These dunes are moving through New Mexico at almost 30 feet per year, which is magical in itself. Take a bus tour to check out the full beauty of this unique National Park.
6. The Wave, Arizona and Utah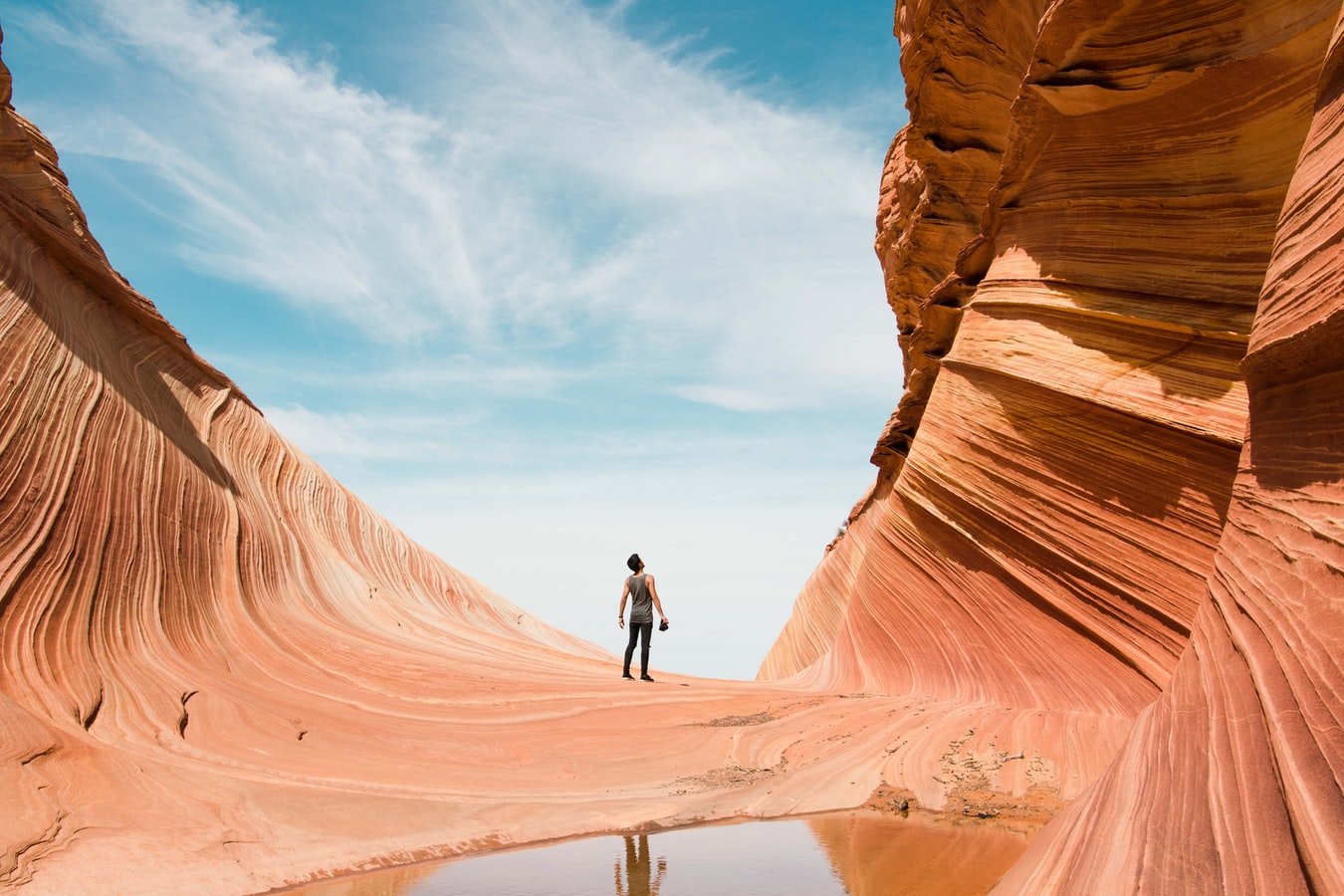 This sandstone formation is made of eroding grooves caused by repetitive wind and rain. As a result, the wavy pattern of this wonder enchants visitors like an optical illusion. It is incredibly challenging to get a pass to hike this area, but undoubtedly worth a try.
7. The Cave of the Crystals, New Mexico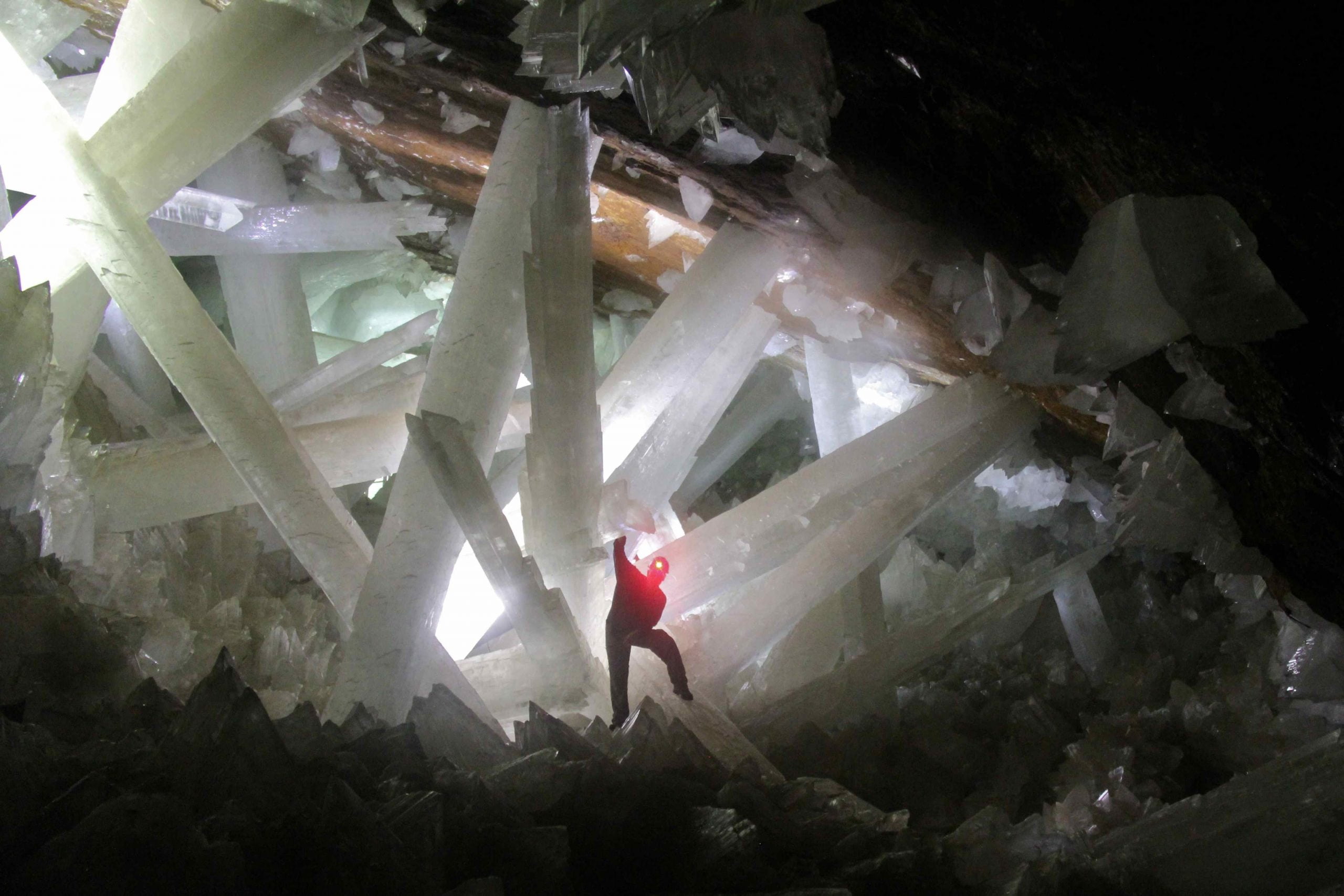 This crystal cave in Chihuahua, Mexico features massive crystals of gypsum which are as large as four feet wide and 50 feet tall. The crystals stick out at random angles as a result of the hot water below, heated by volcano. The cave is deathly hot, up to 150 degrees, and cannot be toured without proper apparel.
8. Blood Falls, Antarctica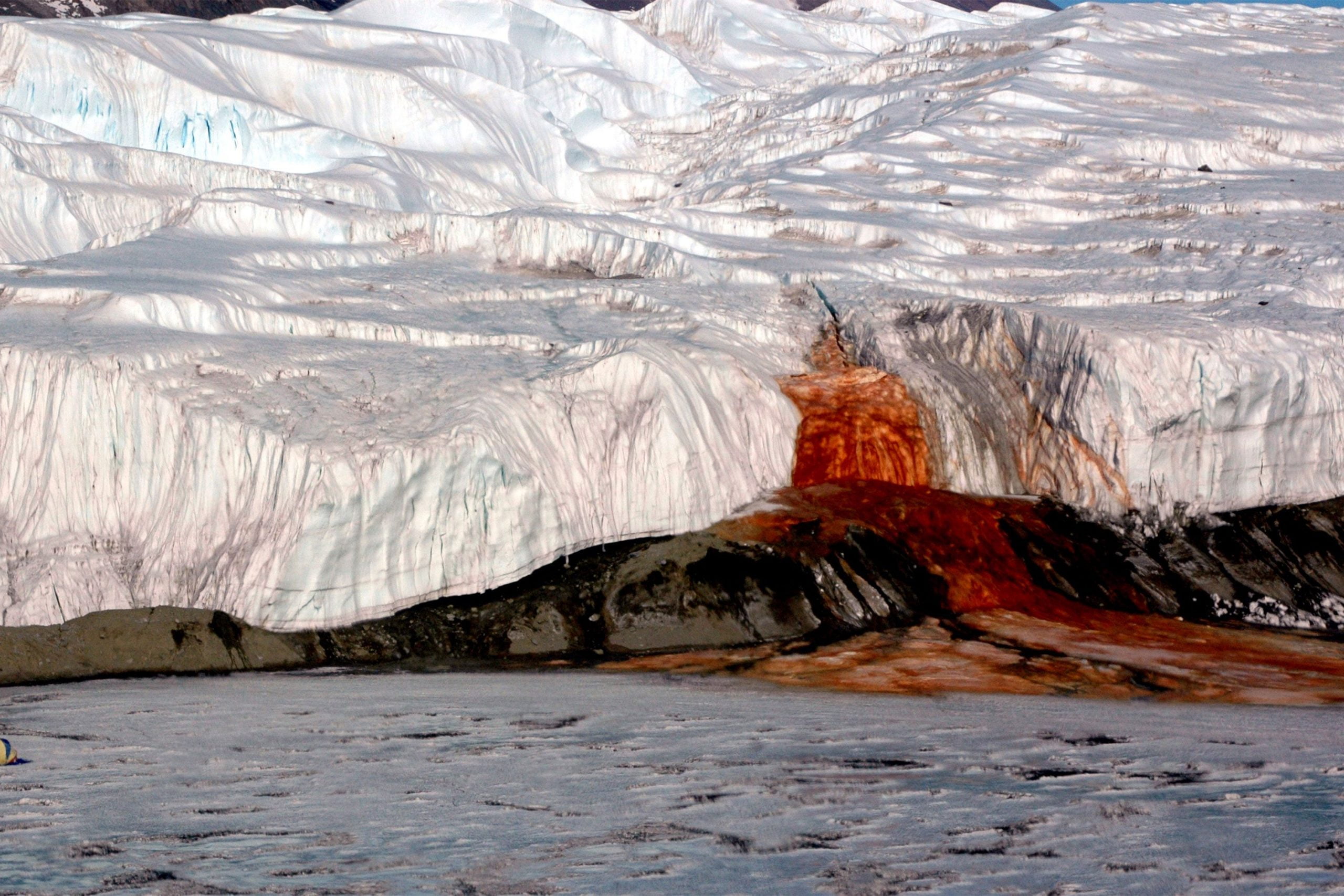 What looks eerily like blood streaming down the Taylor Glacier in Antarctica is actually a result of high iron levels in the source of the glacier, a pool located deep below. This creepy landscape is one of the many fascinating sites on this arctic continent.
9. Caño Cristales River, Colombia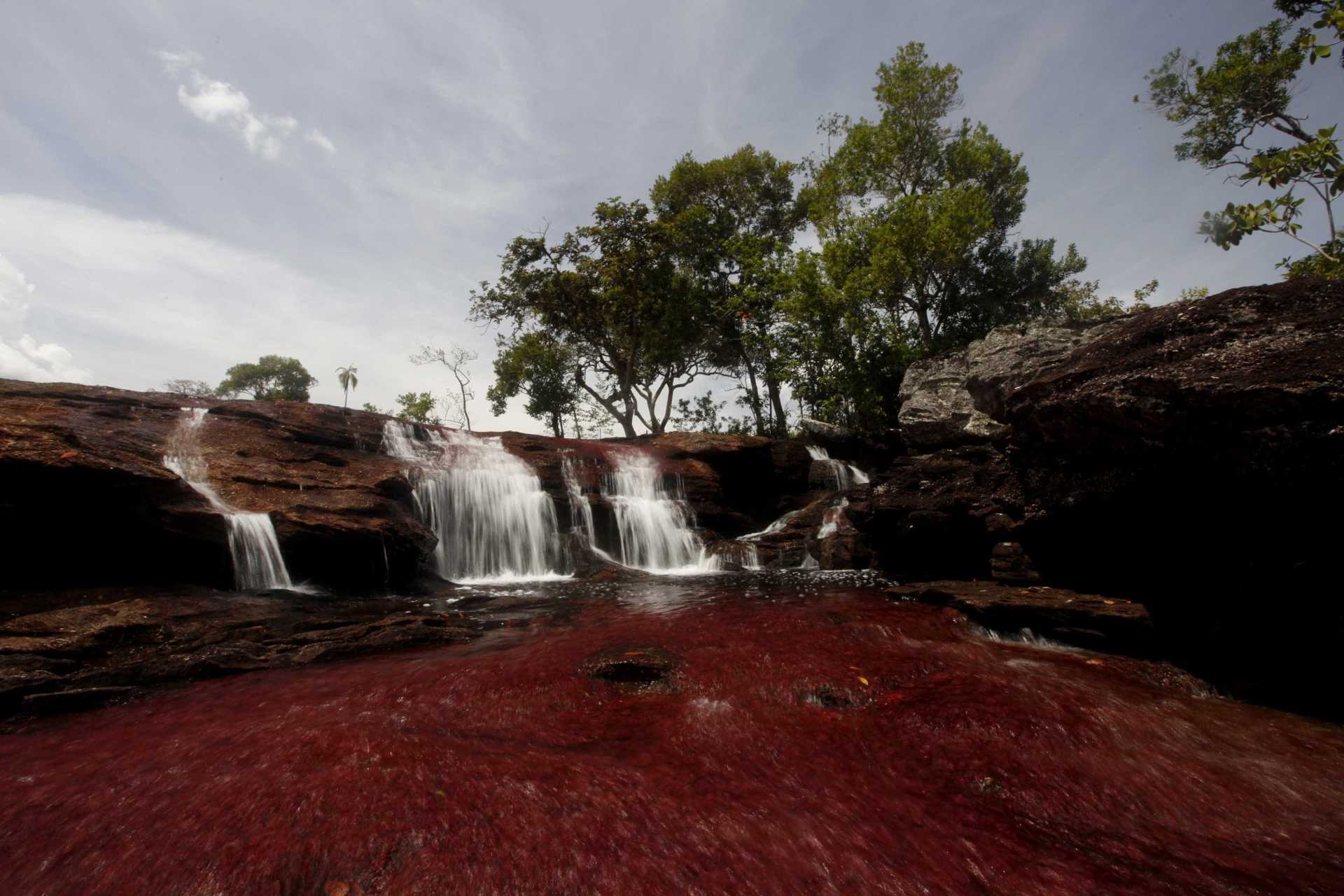 Nicknamed the River of Five Colors and the Liquid Rainbow, many visitors have voted this water source the most beautiful river in the world. Between July and December, the colors of pink, green, blue, and yellow can be seen in this river as the result of a plant called Macarenia clavigera, on the river floor.
10. Sailing Stones, Death Valley, California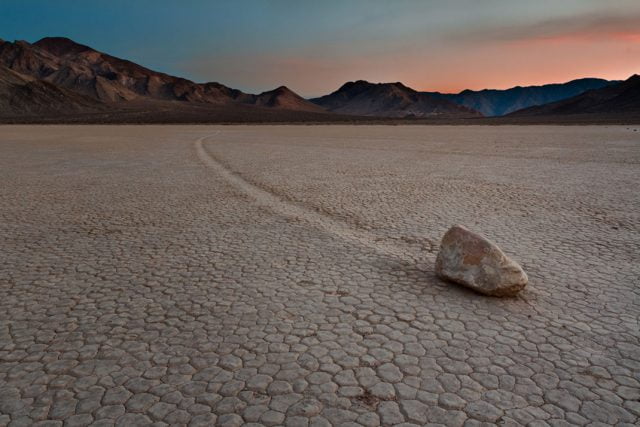 No one has actually seen the sailing stones move, but scientists are sure that the stones are moving slowly across Death Valley. The scientists are stumped, but assume that when the rocks (which weigh hundreds of pounds) are wet or icy, they are pushed by winds.[pixel]
11. Salar de Uyuni, Bolivia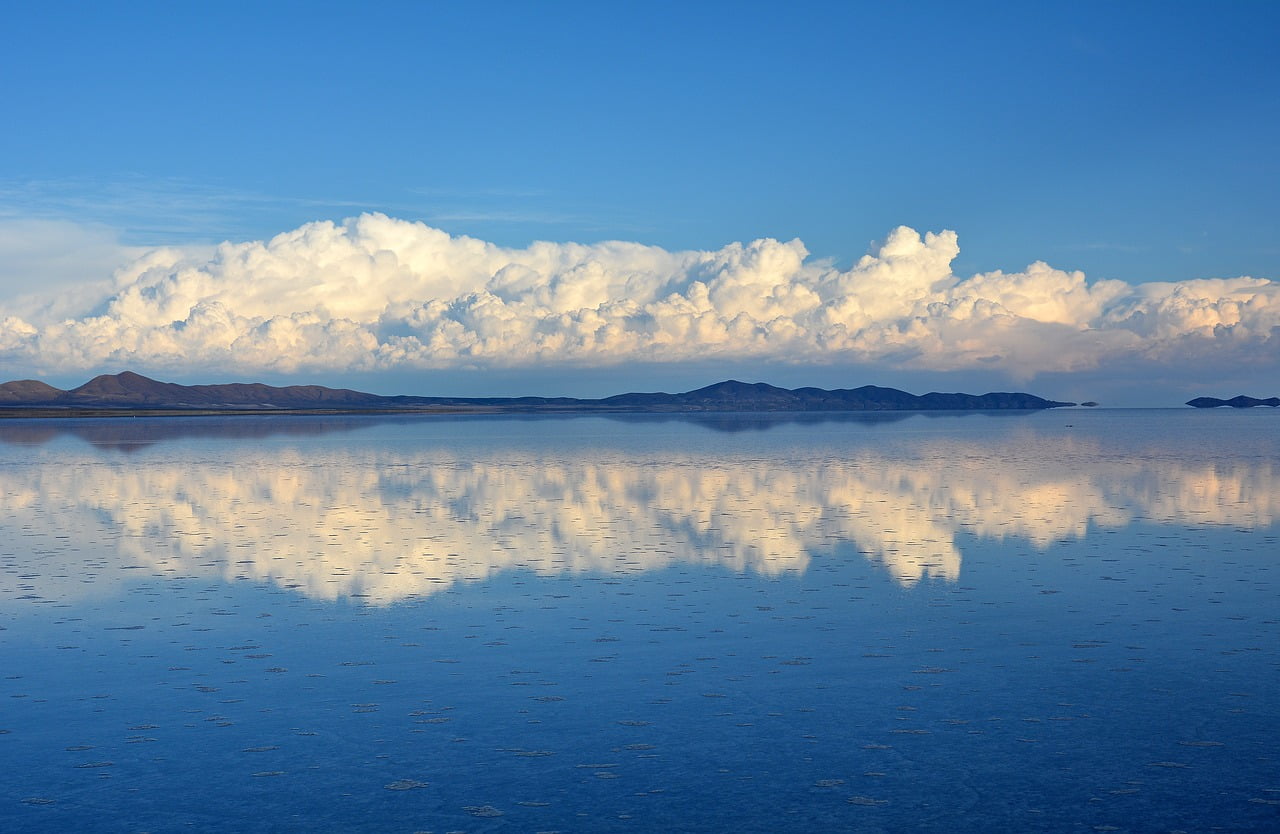 The world's largest salt flat, about 4,000 square miles, attracts tourists around the world to Bolivia. The salt flat was formed 30,000 years ago, when a prehistoric lake dried up, leaving a site that now supports flamingo communities and local miners.
12. Lake Retba, Senegal
The peculiar color of the pink waters of Lake Retba come from an algae called Dunaliella salina. This lake is so salty that swimmers can float on the surface. Salt collects on the shores of the lake, supplying locals with endless supplies of this beneficial mineral.
13. Marble Caves, Chile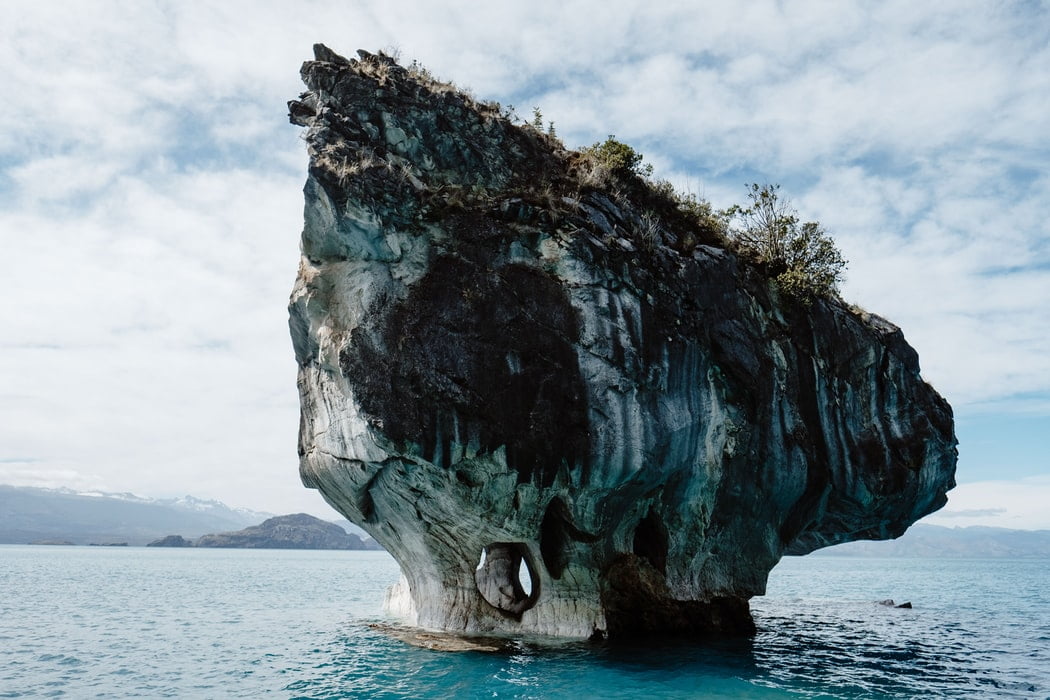 The marble caves of Chile were caused by wave erosion, over six thousand years ago. The marble design is intensified by the reflection of aqua water from Carrera Lake. Visitors are allowed to marvel at this destination via kayak, when the tides are safe.