18 Must-See Coastal Walks in Australia You Should Not Miss
Australia is not only a country but it is a continent on its own. It is one of the developed countries of the world. Australia is also the world's sixth largest country. Most of the Australians live along the coast and a large number of these folks live in the cities and this is where the fun is.
It is said that Australia's coastline has some of the world's best coastal walking trails in the world, ranging from 2-hours easy strolls to epic-long-distance hikes. You don't have to enjoy a day in the beach just by getting yourself wet but you can also have a good time along the costal walking trails of Australia. So, here are a few Australian Coastal walks which might make your trip a memorable one.
1. Bondi to Bronte Coastal Walk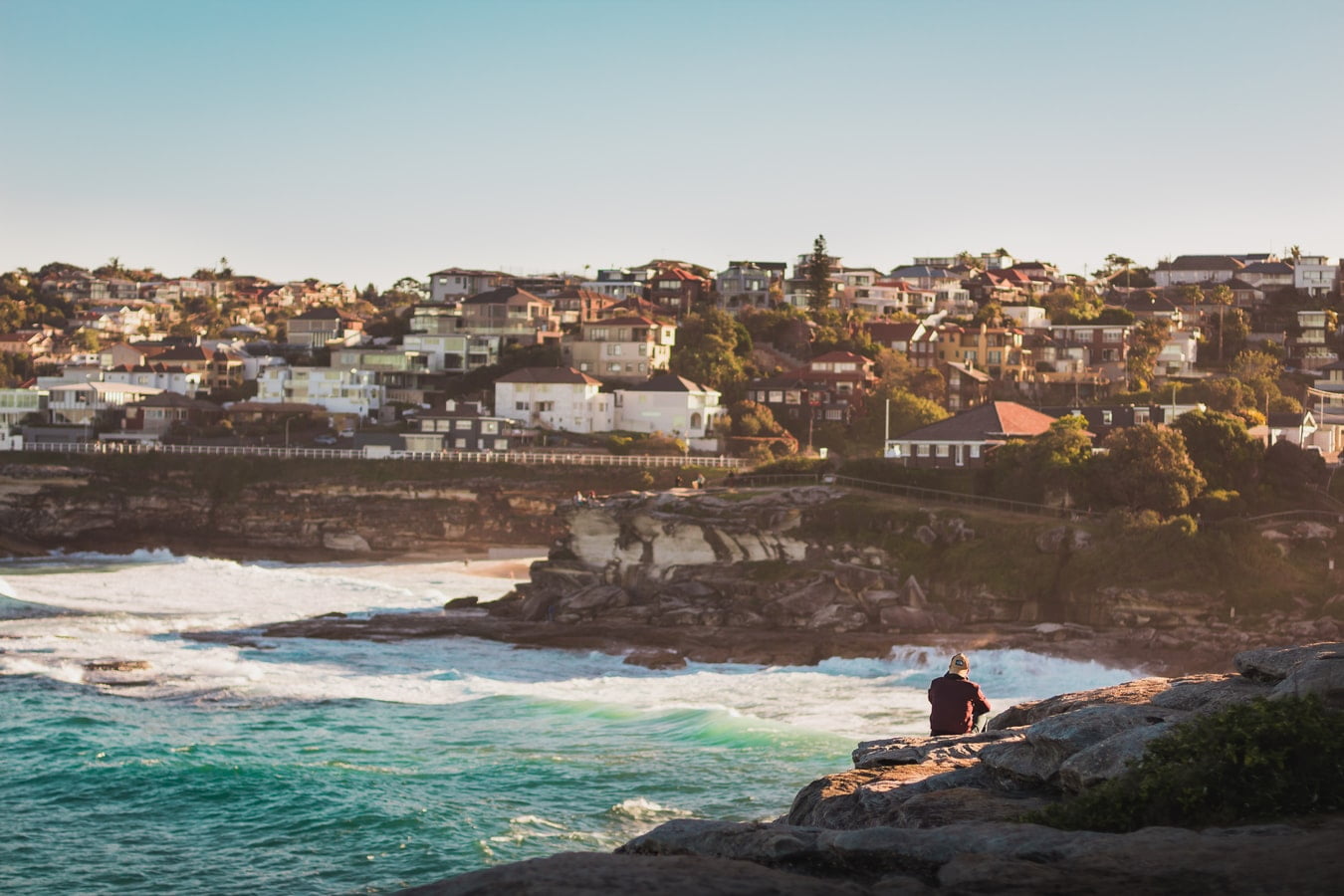 If you are looking for a coastal walk, you must first start at this country's most iconic beach. This is located in Sydney, New South Whales. This Coastal walk is around 1.5 km long and starts at Bondi and ends at much quieter Bronte were you can relax for some time with a cup of coffee before strolling back to Bondi.
2. Oceanview Walk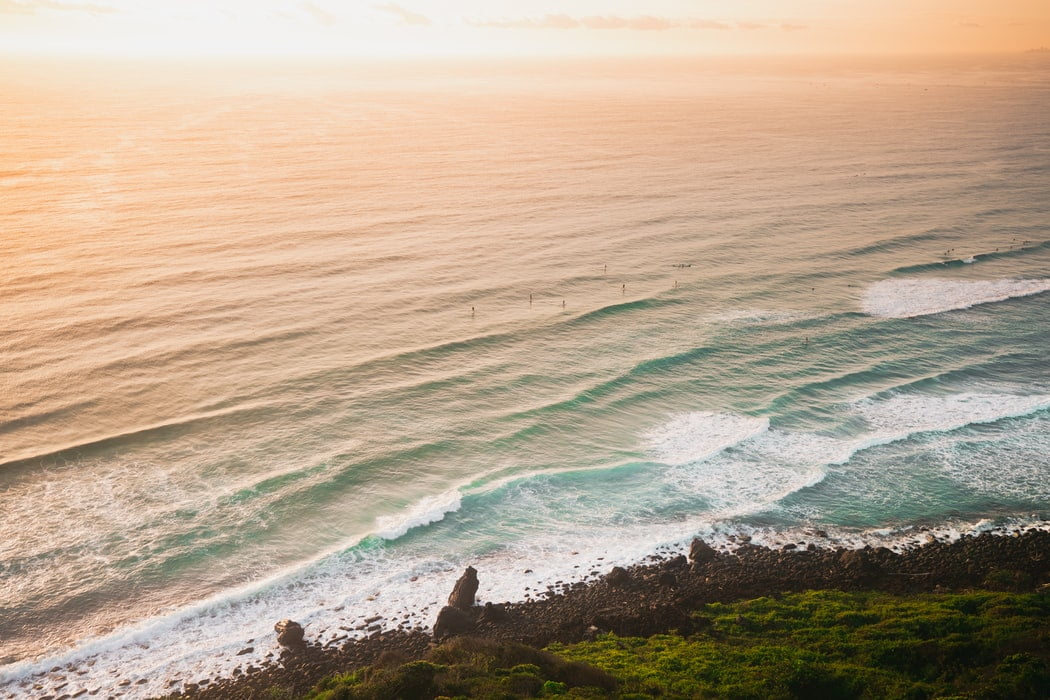 Oceanview Walk is in Burleigh Head National Park, Queensland. This coastline walk covers about 1.2 km distance and trust me, if you follow this coastline you can get the best view that Burleigh Head has to offer.
3. Marion Coastal Walking Trail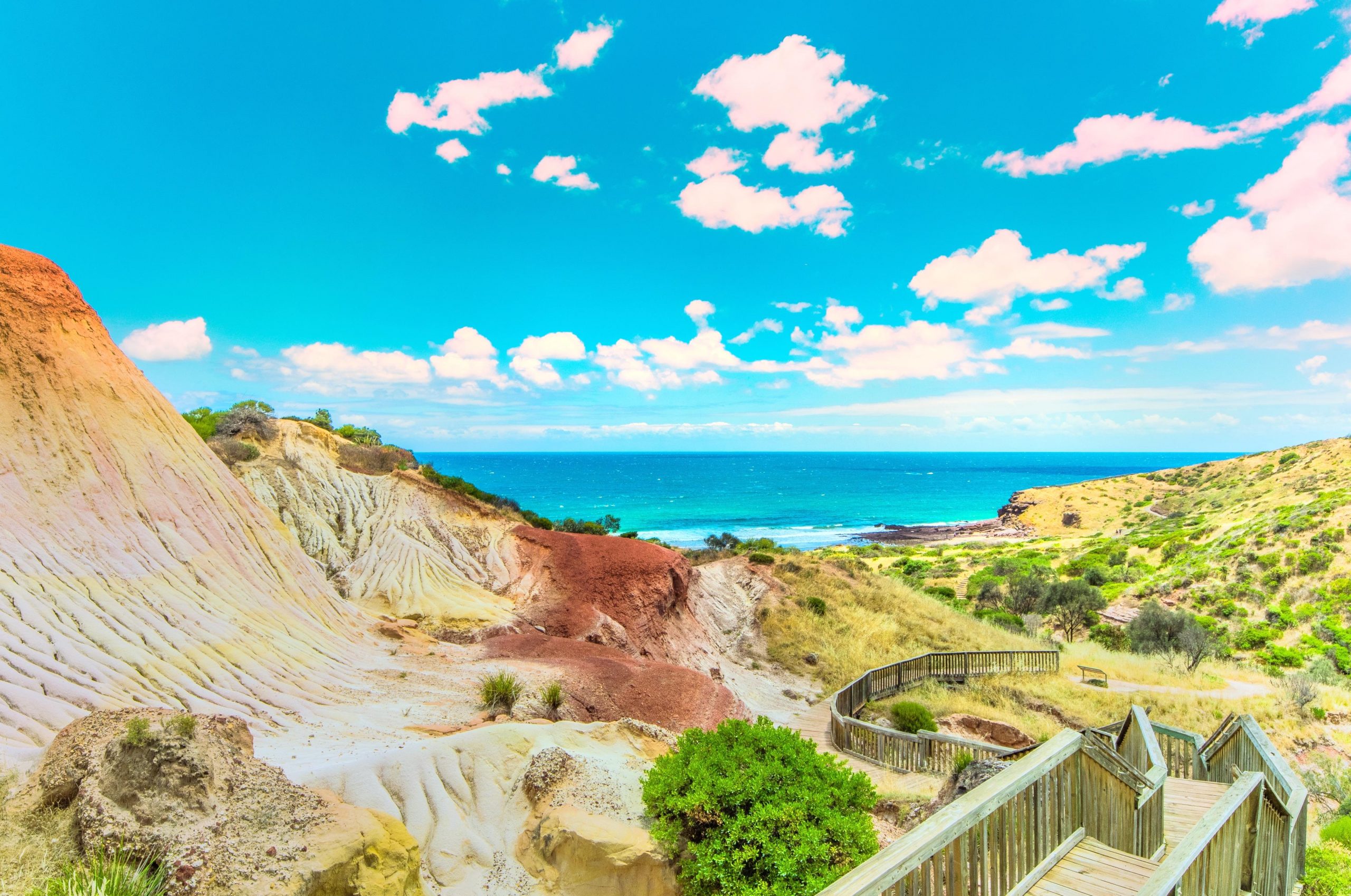 This beautiful walking Trail begins at Marino Esplando and finishes at the top of Hallet Cove Headland Reserve. This trail covers about 7.2km and is located in Marino Coast Park, South Australia. It is a nice trail but you have to cross several gullies along the way. As a bonus, you can also find public art in some sections of the path.
4. George Bass Coastal Walk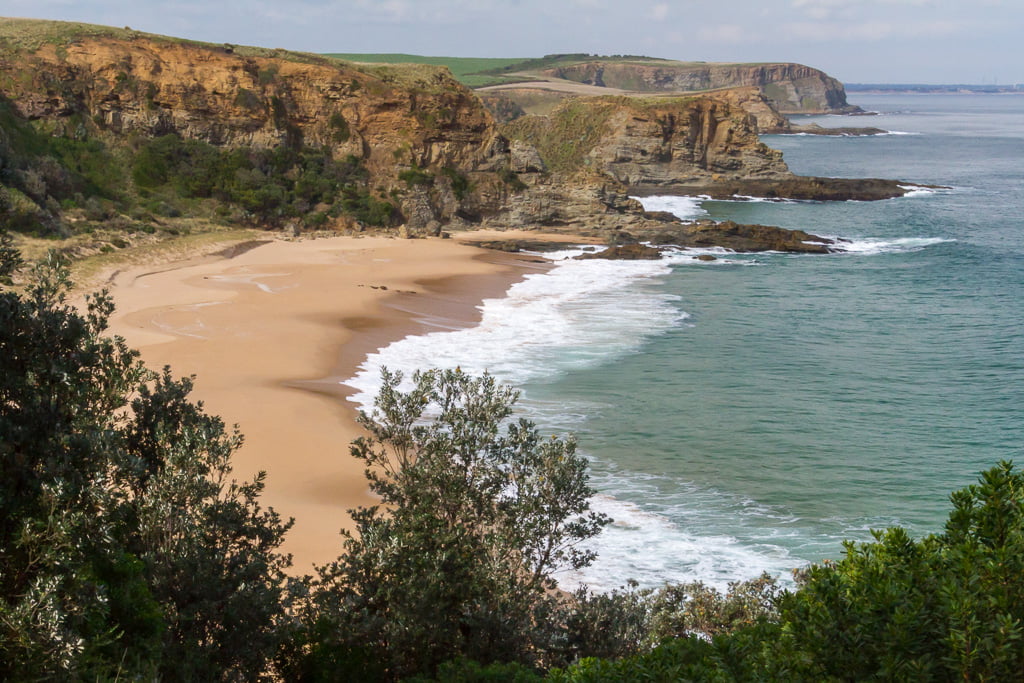 This Breath-taking Coastal Walk is in Philip Island, Victoria. George bass Coastal Walk is a 7 km cliff-top trail which might take you approximately two hours either way. You must wear some appropriate protection shoes as the paths include some bushwalking sections.
5. Kiama Coast Walk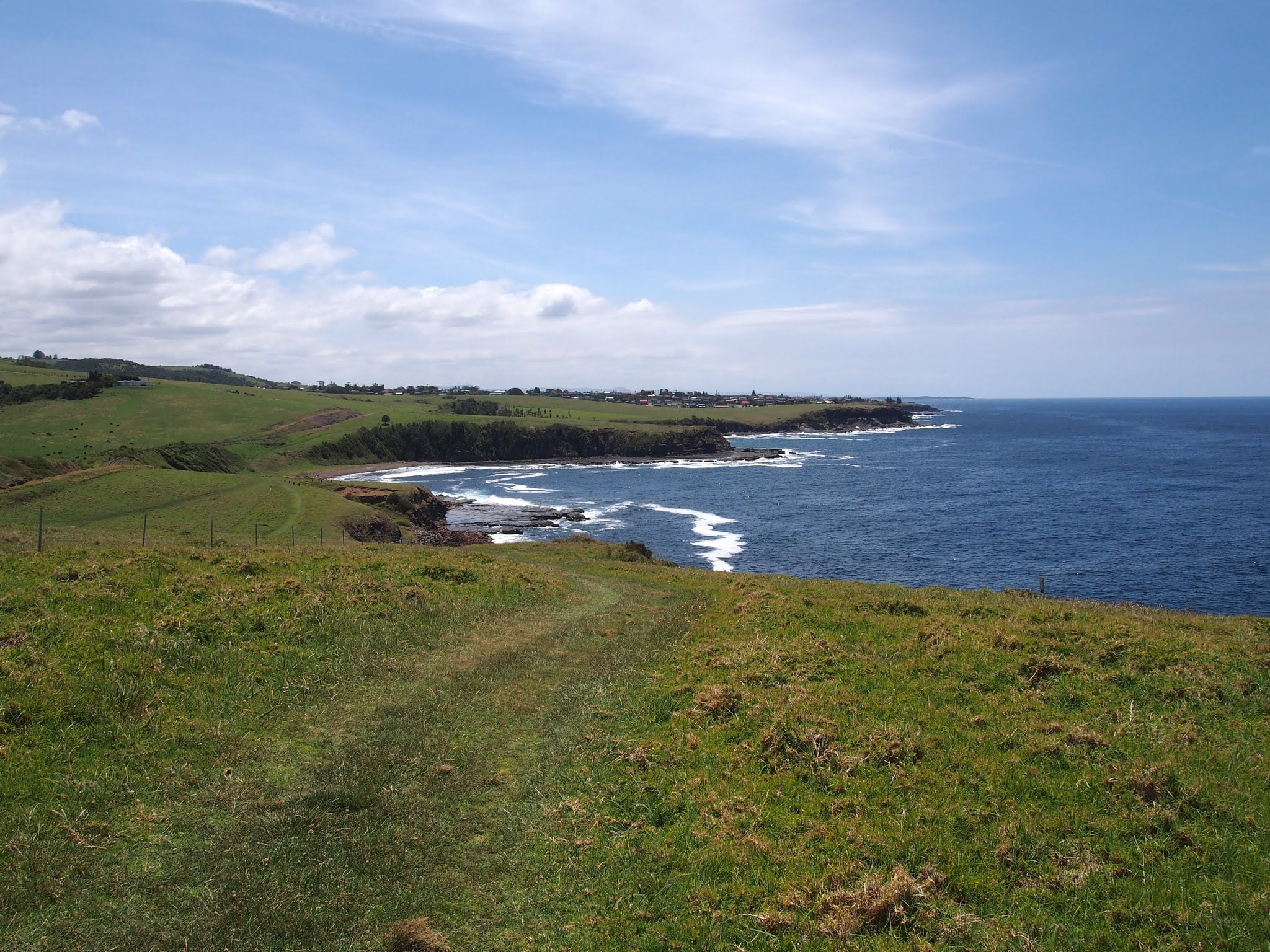 Kiama Coast Walk is in Kiama, New South Wales. This Coastal walk is a 22 km long trail split up into three sections. The second section of this trail starts at Blowhole Point and continues up to Kiama Heights, which will take you around an hour and a half to stroll to this spot.
6. Penguin Island Boardwalk Walk Trail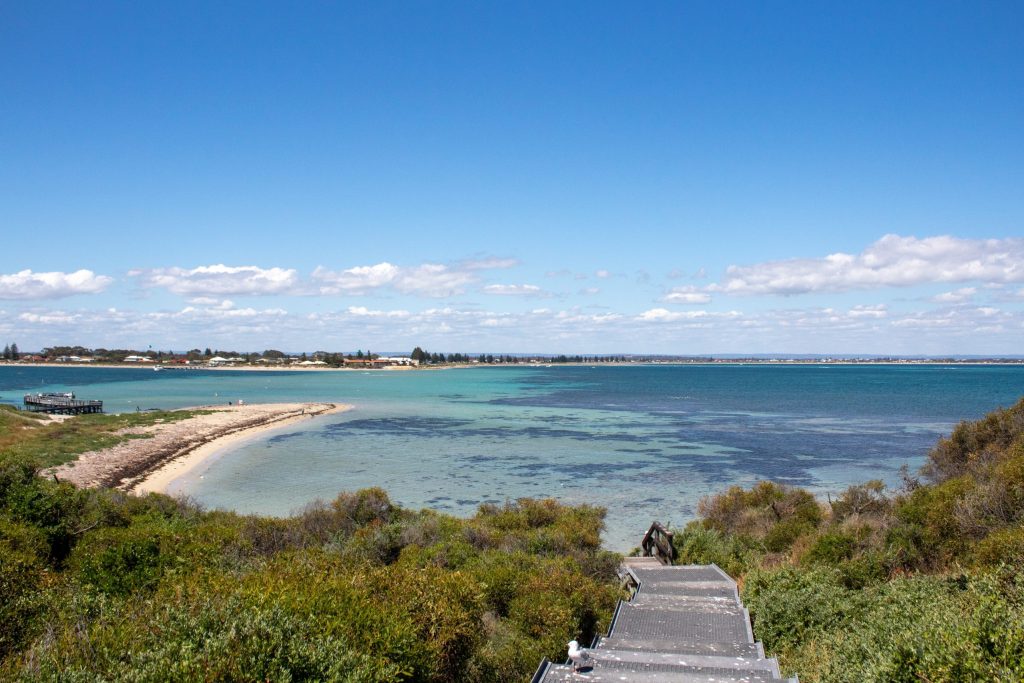 As the name of the Island suggests, you can see a large number of fairy penguins when you walk through this trail. It is located in Perth, Western Australia. This walking trail is a 1.5 km loop which will take you an hour and a half to complete.
7. Wreck Beach Walk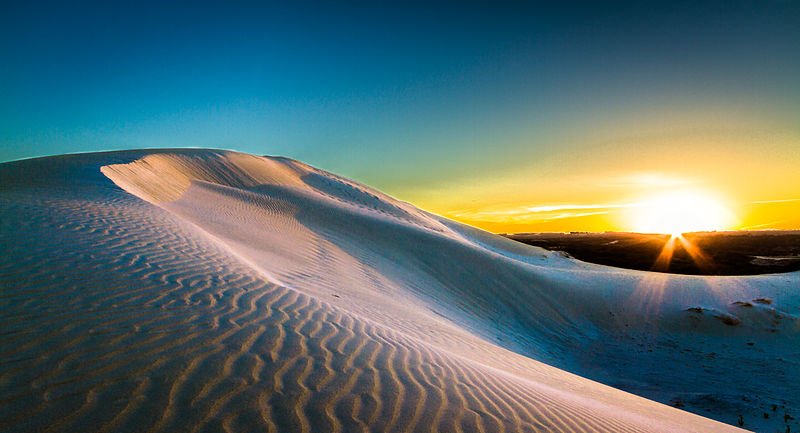 This adventurous coastal walk is in Great Ocean Road, Victoria. This is a difficult walk which covers over 2 km distance that includes 350 steps. But believe me when I say that it is worth the hike once you see the sights at the bottom. But be cautious as it is not safe to go through this path during high tides.
8. Bouddi Coastal Walk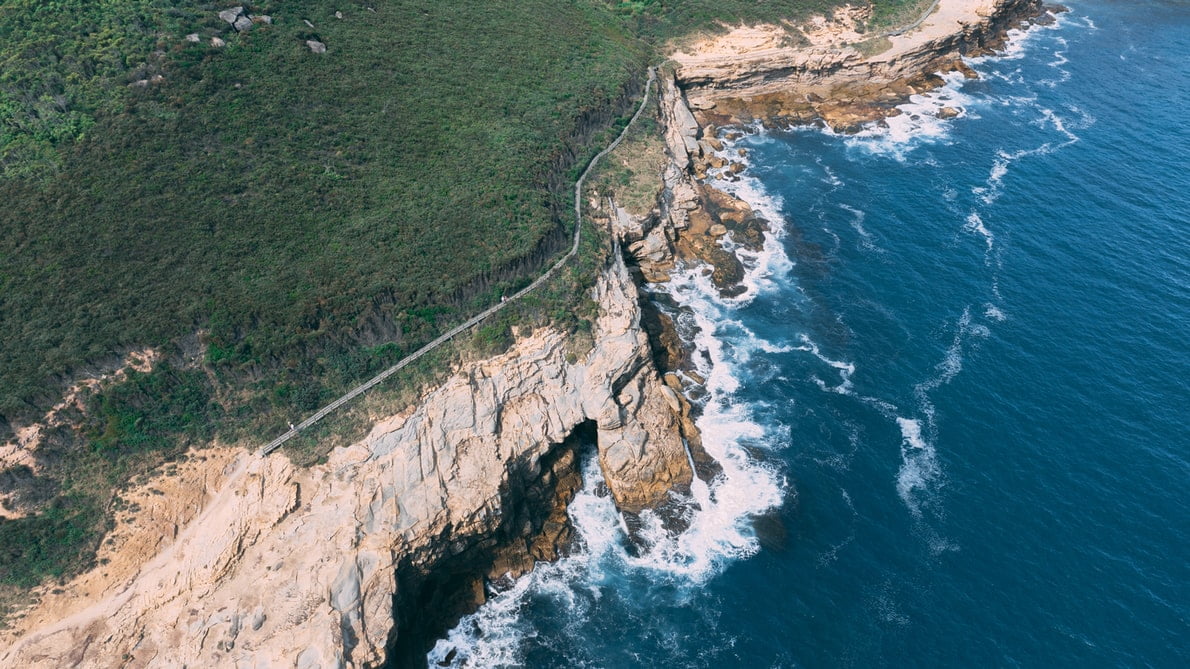 This Coastal walk has picnic spots and you can also swim here. Bouddi Coastal walk covers the distance of 8 km which might take you four hours to complete.
9. Surf Coast Walk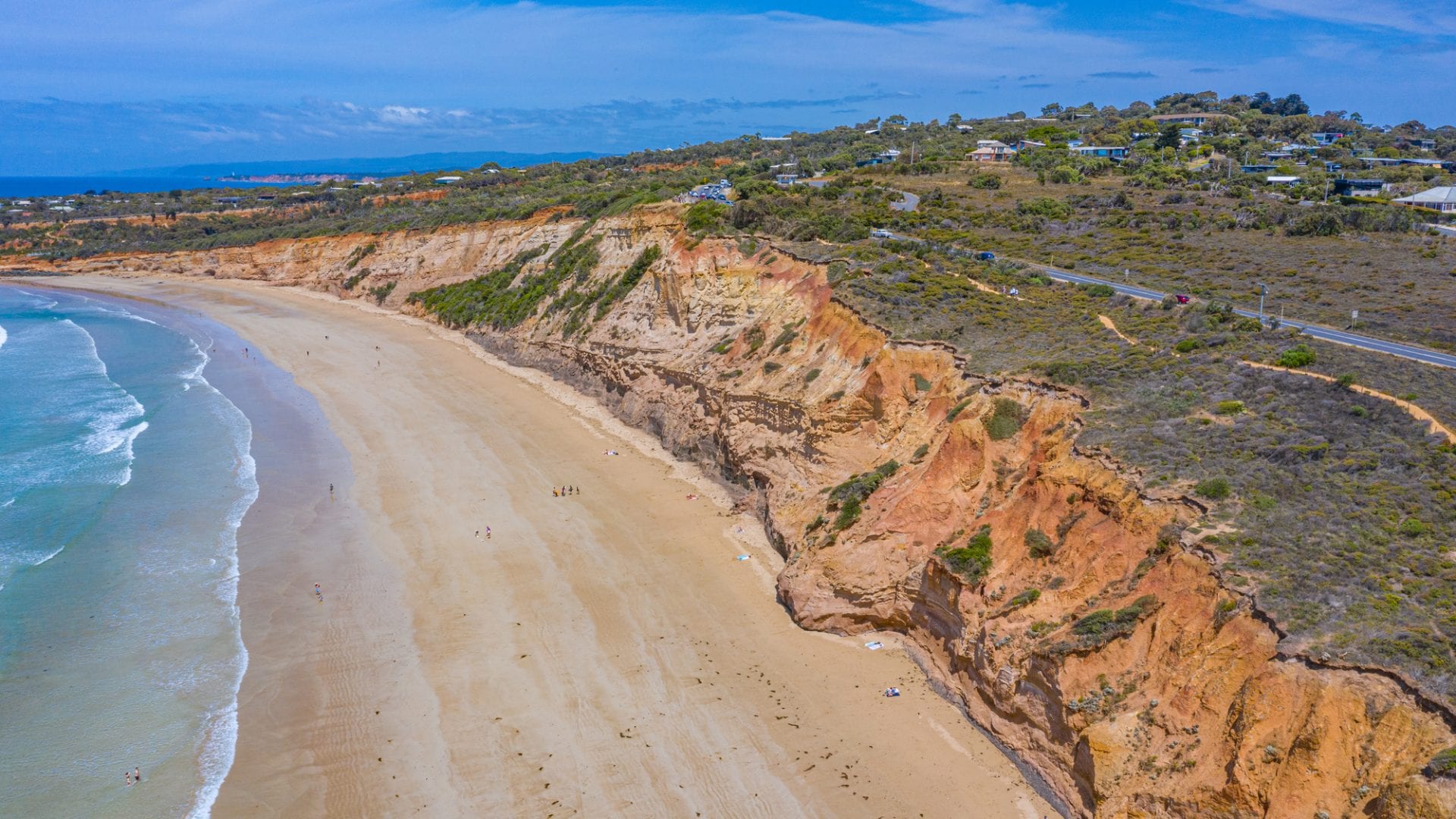 If you want to have someadventure or a day of exploring or an hour of strolling, then this is the place for you. This is one of the longest track that covers 44 km in total which can also be split into small sections. This multi tasking costal walk is located in Torquay, Victoria.
10. Casuarina Coastal Reserve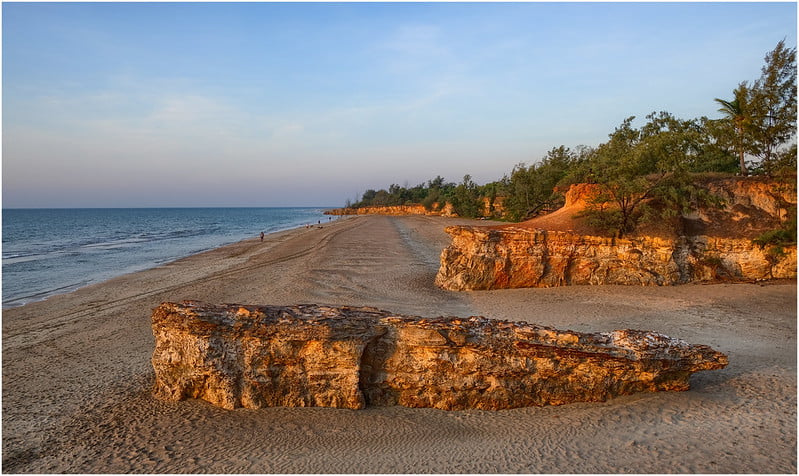 Casuarina Coastal Reserve is in Darwin, Northern Territory. In this place, during the low tides you can find the sacred Dariba Nuggalinya. Here you can also walk along the beach or choose the track which leads to Sandfly Creek.
11. Bayside Coastal Trail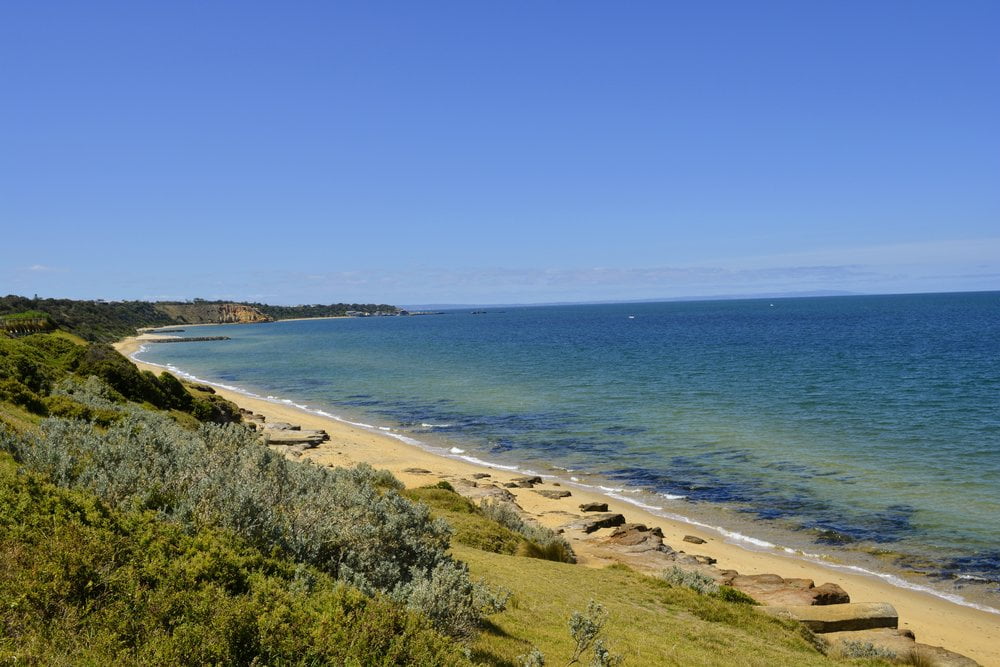 Bayside Coastal Trail is spread over 17 km of coastline in Bayside, Victoria. You can also explore this beautiful coastline on foot.
12. The Miners Beach Walking Track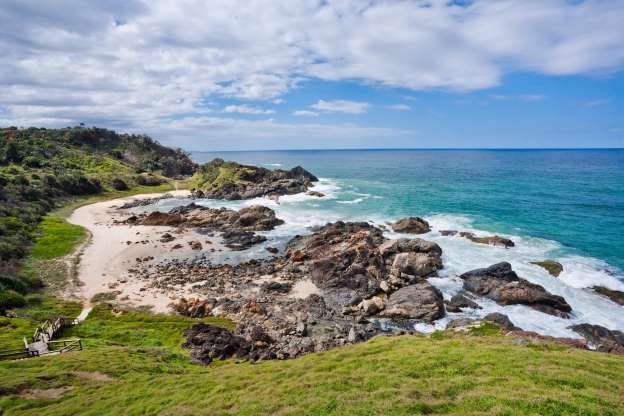 The Miners Beach Walking track is in Port Macquarie, New South Wales. It has 9 km walking trail along the coastline and the Hastings River. You can also spot the intelligent creatures of the sea world, dolphins jumping out beyond the horizon.
13. Coral Bay Walk Way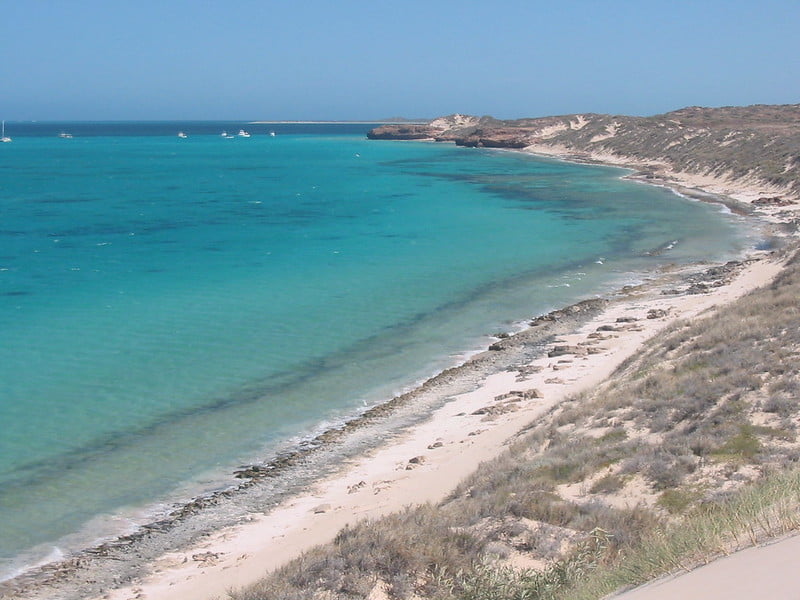 This walk trail is in Coral Coast, Western Australia. Coral bay walk way covers the distance of 2 km that follows the coastline of the Ningaloo Reef. It is better to take a walk during sunset as you can enjoy one of the best views the country has to offer.
14. Flinders Chase Coast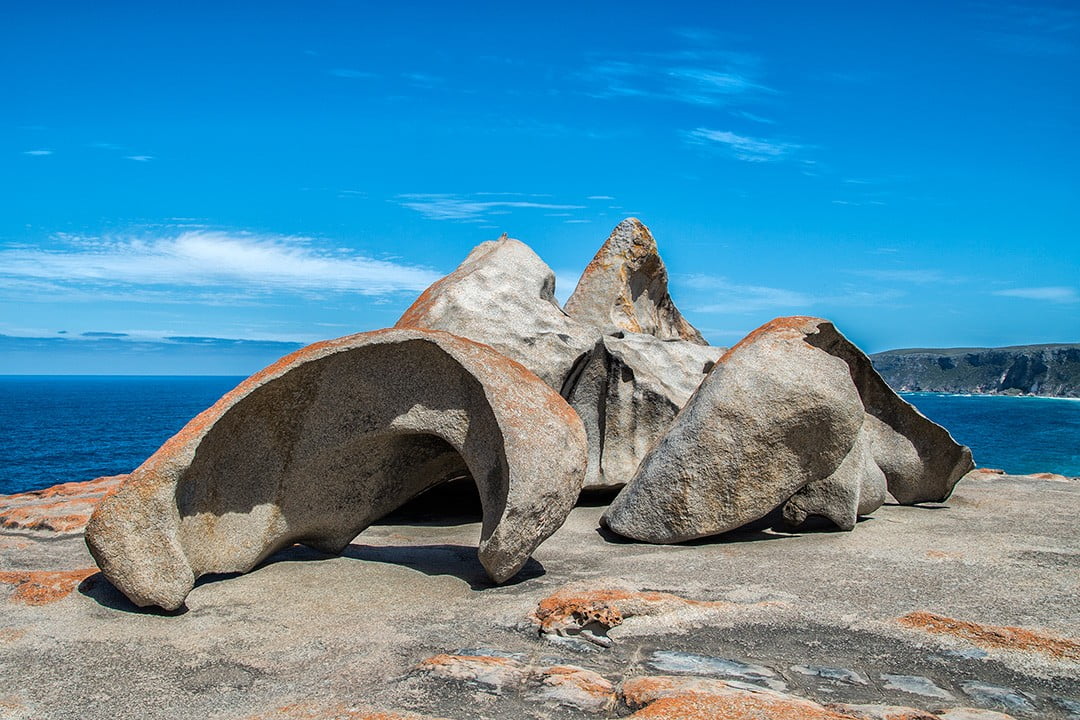 There are various Trails in Flinders Chase Coast that will make your trip of the Island's Rugged Coastline worthwhile. It is located in Kangaroo Island, South Australia. The first section of this trek is 16 kms and will lead you to the Snake Lagoon from Cape Du Couedic.
15. Tagon Coastal Trail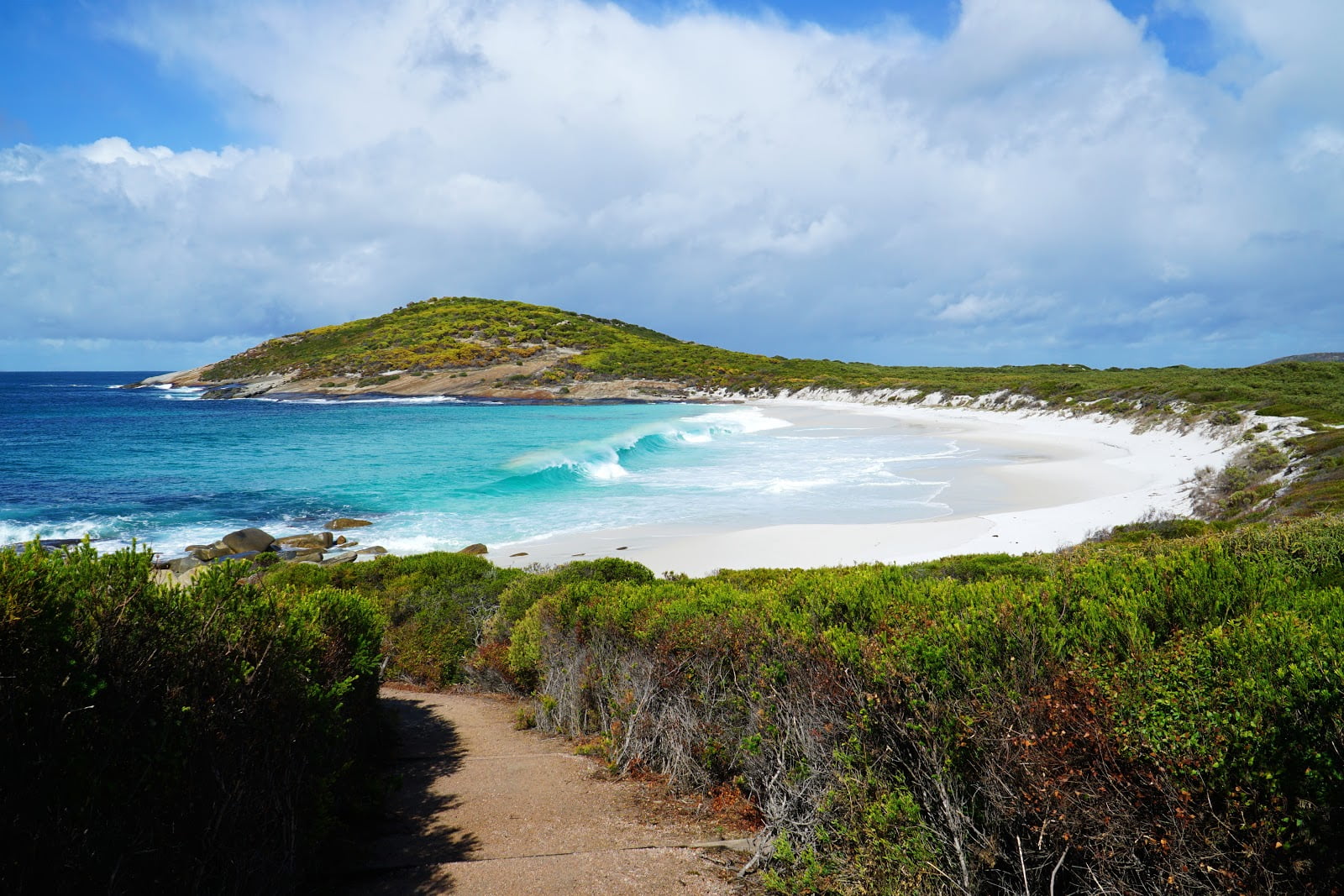 Tagon Coastal Trail is spread around 7 km which will take you around four hours to exploring it and this is situated in Cape Arid, Western Australia. During the winter and spring you can spot some whales in the blue sea.
16. Cobler Rocks Walk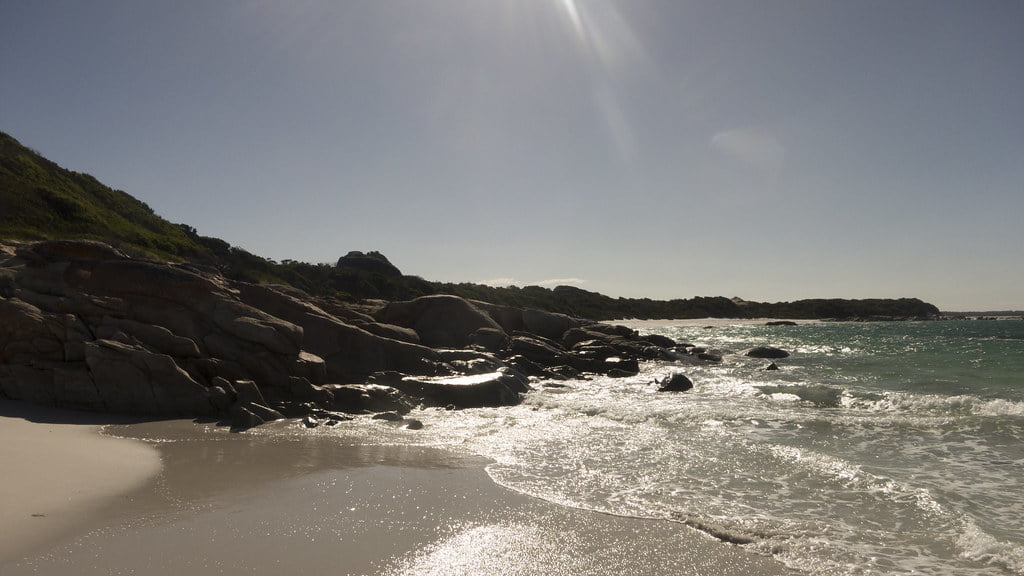 Cobler Rocks Walk is 6 km loop that will take you about two hours to complete. As the name suggests, half of this walk is on a rocky coastline. This is located in Mount Williams National Park, Tasmania.
17. Noosa Heads Coastal Track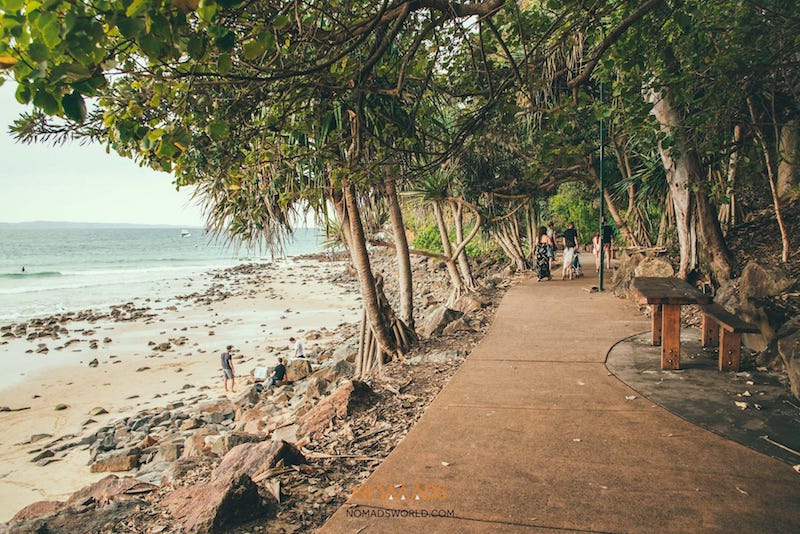 This is an interesting coastal track that leads you to a number of iconic rock formations and this will also take you through Granite Bay, Alexandria Bay, Tea Tree Bay and Winch Cove. Noosa Heads Coastal Track is located in Noosa Heads Queensland.
18. Cooktown Heritage Trail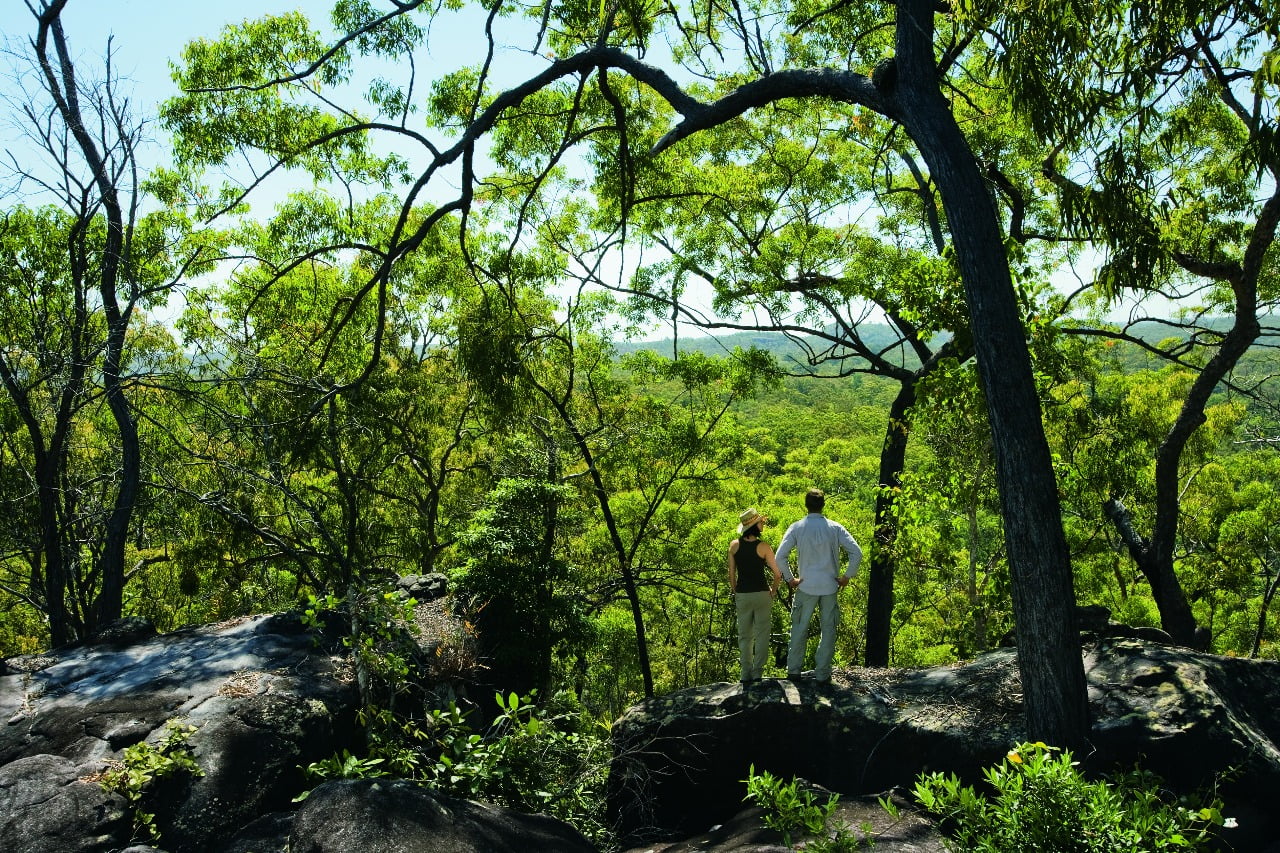 This is one of the Coastal trails which you would love to keep coming back to. It is a series of 30 minutes track to three hours hikes. Cooktown Heritage Trail is in Cairns, Queensland.