Agoda.com Users' Statistics
Agoda is a reputable online travel booking platform and a metasearch engine. It provides access to reduced prices at countless hotels and private residences worldwide, offering a range of accommodations from economical choices to extravagant five-star experiences. You can conveniently make reservations for discounted flights, rental cars, as well as hotel and resort packages through the Agoda website and app.
Agoda was co-founded in Singapore in 2005 by Michael Kenny and Robert Rosenstein. Kenny had previously launched PlanetHoliday.com and PrecisionReservations.com, which were eventually incorporated into Agoda.
Agoda was acquired in 2007 by Booking Holdings (formerly PGI – Priceline Group Inc).
How Many Users Does Agoda Have?
Agoda user statistics:
(Similarweb and SEMRush data)
•45 million users in the European Union (August 2022 – January 2023)
•#2 in the accommodation and hotels category
•#427 in global ranking
•received 72.7 million visits in May 2023
Agoda Brand Awareness and Usage Share: USA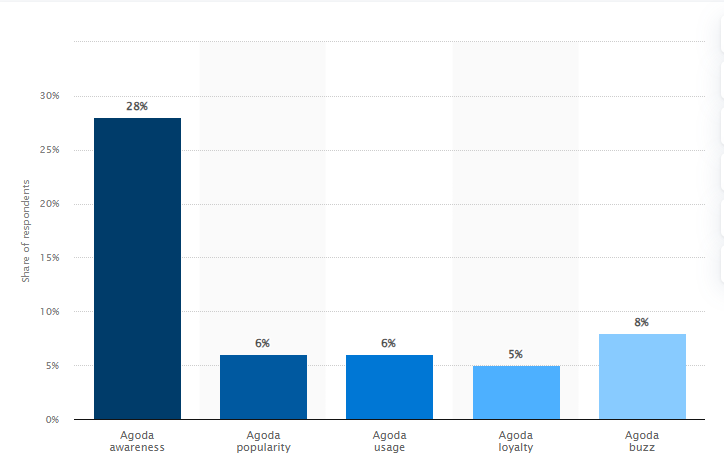 •Brand awareness is at 28%
•Agoda has a 6% usage share in the US.
•83% of Agoda's users are loyal to the brand.
•28% of those surveyed know Agoda.
•8% of Agoda users in the US heard of Agoda through social media.
•21% like and use the platform.
•5% say they're likely to use Agoda again.
Agoda Yearly Statistics Based on Organic Traffic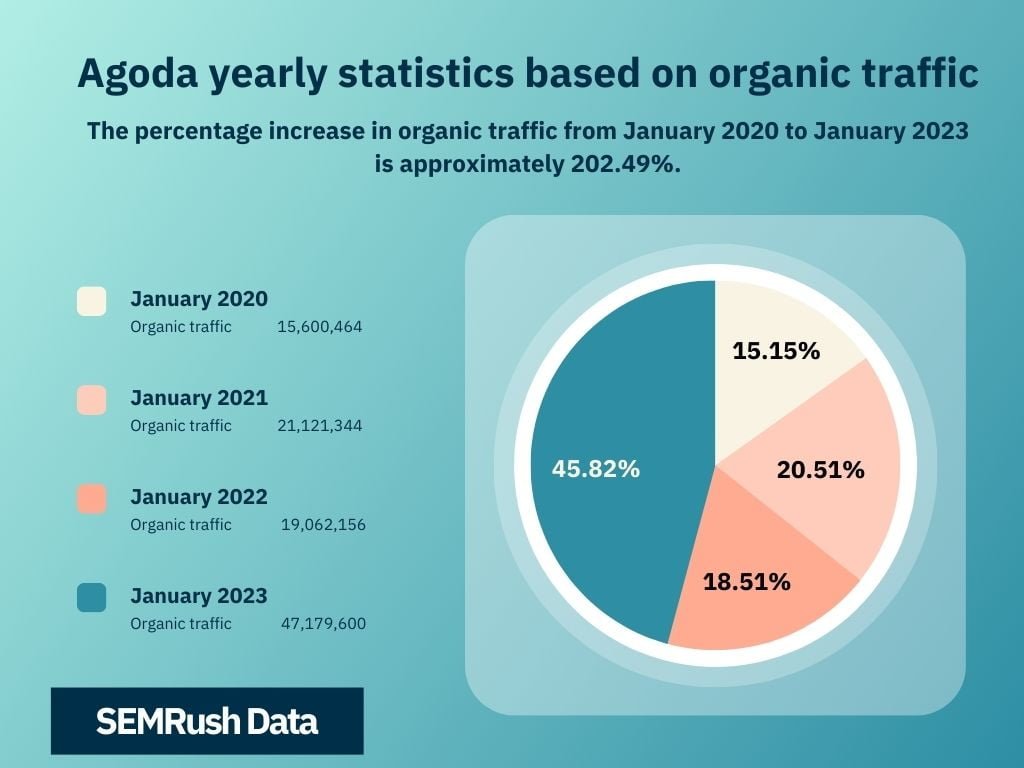 Agoda's Journey to Success
Agoda wouldn't have achieved significant success in the industry, and won't be where it is now if it hadn't been for the following:
(Agoda, Similarweb, and SEMRush data)
•Competitive pricing and unique offers, reduced rates, and exclusive promos. This pricing strategy makes Agoda appealing to budget-conscious travelers in search of affordable lodging alternatives. And encourages repeat bookings.
•Agoda allows customers to leave reviews and ratings after their stays. This feedback system helps potential travelers make informed decisions and builds trust in the platform. Agoda's emphasis on user-generated content enhances transparency and credibility.
•Loyalty programs (AgodaCash, Best Price Guarantee, Insider Deals, Agoda VIP, PointsMAX) that offer members access to exclusive deals, discounts, free upgrades, and other benefits. Members can earn points on bookings and redeem them for future discounts or free stays. This program incentivizes repeat bookings and encourages customer loyalty.
•Agoda invests in technological advancements to enhance its platform's functionality and user experience. They leverage data analytics, machine learning, and artificial intelligence to improve search algorithms and personalize recommendations.
•Agoda provides reliable customer support services, including 24/7 assistance through phone, email, and live chat. Their dedicated support team helps address customer queries, resolve issues, and ensure a smooth booking experience.
•Agoda has a strong global presence (3.6 million properties), operating in over 200 countries and territories, and partnering with regional travel agencies and affiliates. This wide reach helps Agoda attract customers worldwide and establish a strong brand presence.
•Agoda's dedication to ensuring customer satisfaction and its constant pursuit of innovative solutions to adapt to evolving customer needs and market trends play a crucial role in its success.
Agoda's exponential growth over the years is showcased in its increasing global presence, high website traffic, and the introduction of new products and services.
Agoda's Market Share
(Similarweb)
•#5 in the accommodation and hotels category (India)
•#11 same category (Global)
•Agoda.com market share: 4.79%
•Global ranking: From 453 to 427
Agoda annual revenue: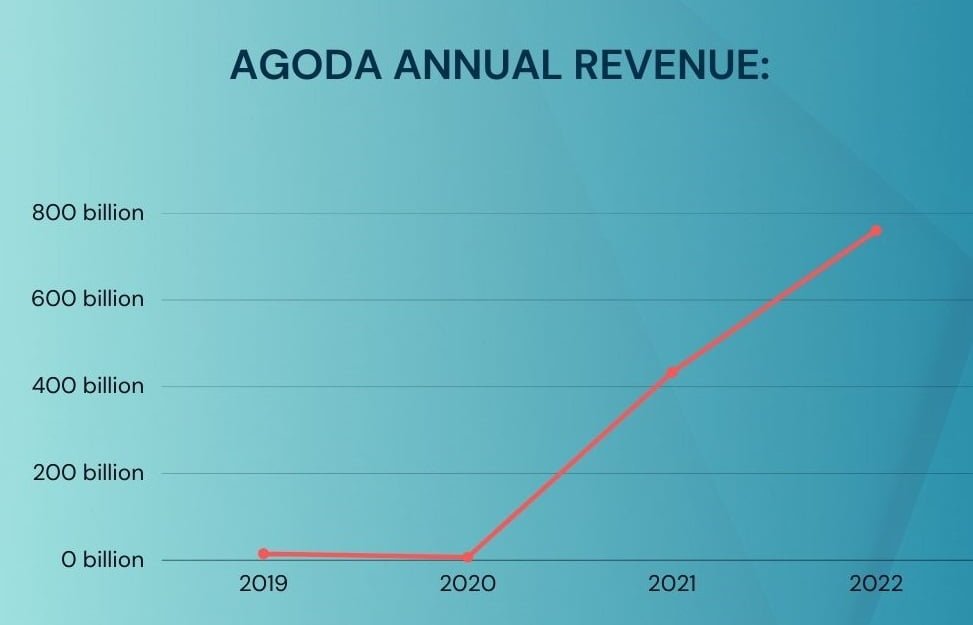 Booking Holdings holds 25% market share. $121 billion in gross bookings last year (2022). With 28 million listings worldwide, Booking Holdings is the largest in the online travel industry.
BH's total revenue for 2022 was $17.1 billion. (56% increase from the past year)
Companies Under Booking Holdings And Their CEOs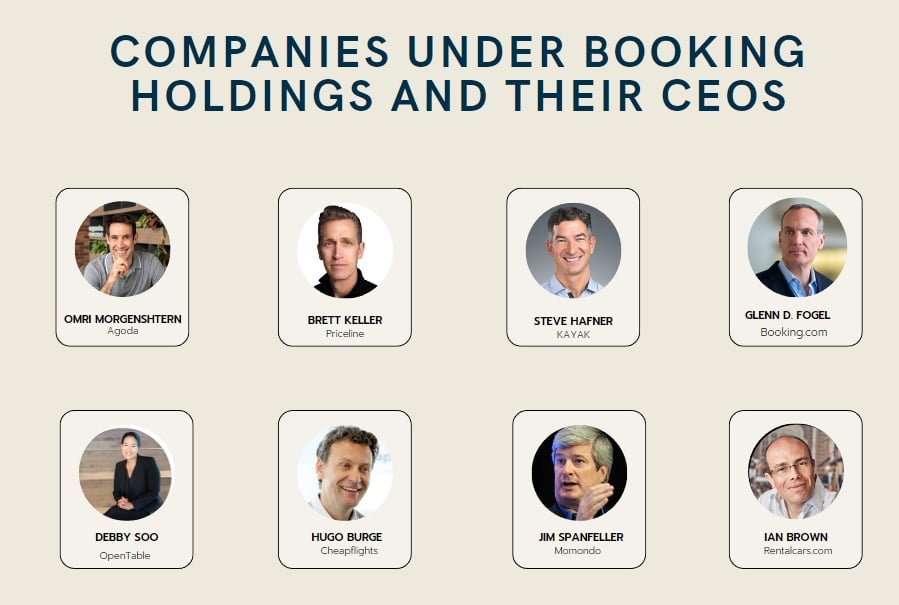 Top Marketing Channel Distribution
The top source of traffic to Agoda.com comes from:
| | |
| --- | --- |
| 40.74% | Direct Traffic |
| 27.13% | Organic Search |
| 21.91% | Paid Search |
| 3.18% | Display |
| 3.12% | Referrals |
| 2.36% | Mail |
| 1.83% | Social |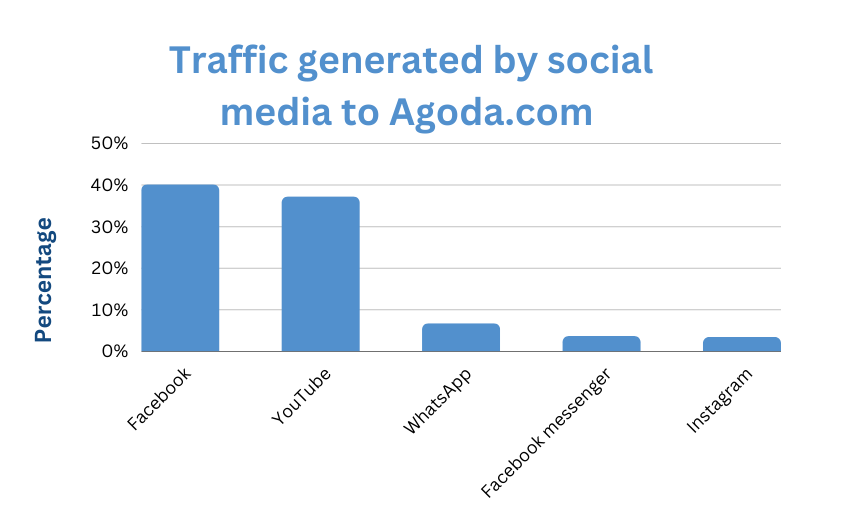 Agoda's User Base
84.2 million visits in May 2023 (similarweb)
06:17 minutes AVD (average visit duration)
38.28% bounce rate
18.9% Agoda traffic share in Asia.
Website Traffic by Country
Top 5 countries that send the most traffic to Agoda.com (May 2023 report)
(SEMRush)
Country Traffic Desktop Mobile
India 21.04% 15.25% 84.75%
USA 9.77% 43.37% 56.63%
Thailand 7.62% 29.04% 70.96%
Malaysia 6.84% 26.39% 73.61%
Indonesia 5.63% 14.32% 85.68%
Market Metrics
(SEMRush)
Current total: May 2023
72.7M visits
39.7M unique visitors
2.94 pages/visit
10.41 average visit duration
49.82% bounce rate
Traffic and engagement analysis: Agoda.com. The platform's traffic increased by 5.13 from last month.
Total number of visits from the last 3 months. (SEMRush)
March 74.9M
April 79M
May 72.7M
Agoda web traffic: (updated Jun 10, 2023)
(SEMrush)
•Monthly Visits 72,745,696
•Monthly Visits Growth -7.94%
Agoda.com
#1,467 global ranking based on the number of monthly visitors.
•72,745,696 web visitors/month
Keywords customers use when searching for Agoda and its services:
| | |
| --- | --- |
| Keywords | Searches per month |
| agoda hotels | 12,100 |
| agoda customer service | 12,100 |
| Agoda | 135,000 |
| agoda flights | 1,600 |
| agoda booking | 1,600 |
| agoda statistics | 10 |
| what is agoda | 40 |
Audience Demographics: Agoda.com's audience is:
52.78% male
47.22% female
The largest age group of visitors is 25 to 34 years old.
(Similarweb)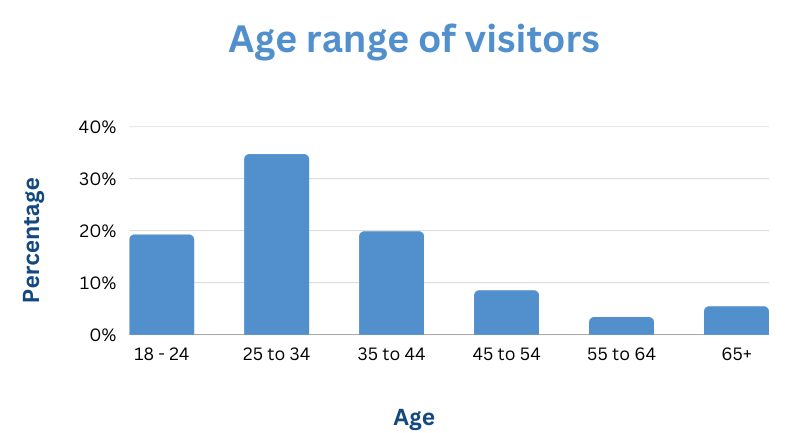 Agoda ranking: accommodation and hotels category: Asia (May 2023)
Booking.com
agoda.com
Airbnb.co.in
tatadigital.com
fabhotels.com
What other services does Agoda offer?
•Agoda allows users to search and book hotels in various destinations worldwide. You can search for hotels based on your location, date, and other specific preferences such as guest reviews, amenities, and price range.
•Flight booking services, allowing users to search for and book flights to their desired destinations. You can compare prices, airlines, and schedules to find the most suitable options for your travel needs.
•Airport transfer services that enable travelers to rent private cars, shared shuttles, or other transportation options to and from the airport. This allows for a convenient ride to your hotel upon arrival or departure.
•Tours and activities that you can book in various destinations. Guided tours around the city adventure activities, cultural experiences, and more. This allows you to explore local attractions for an enhanced travel experience.
•Travel guides and information about different destinations. You'll find useful tips, recommendations, and insights on popular attractions, local customs, transportation, and other travel-related topics.
•Agoda has a partnership with Cover Genius (a global insurtech specializing in embedded insurance) that aims to provide travelers with comprehensive travel protection to ensure peace of mind throughout their travel. With curated coverage tailored to their specific itineraries and the added convenience of instant claims payments, Agoda's customers can now enjoy enhanced travel security.
Online Travel Companies that are Agoda.com's Competitors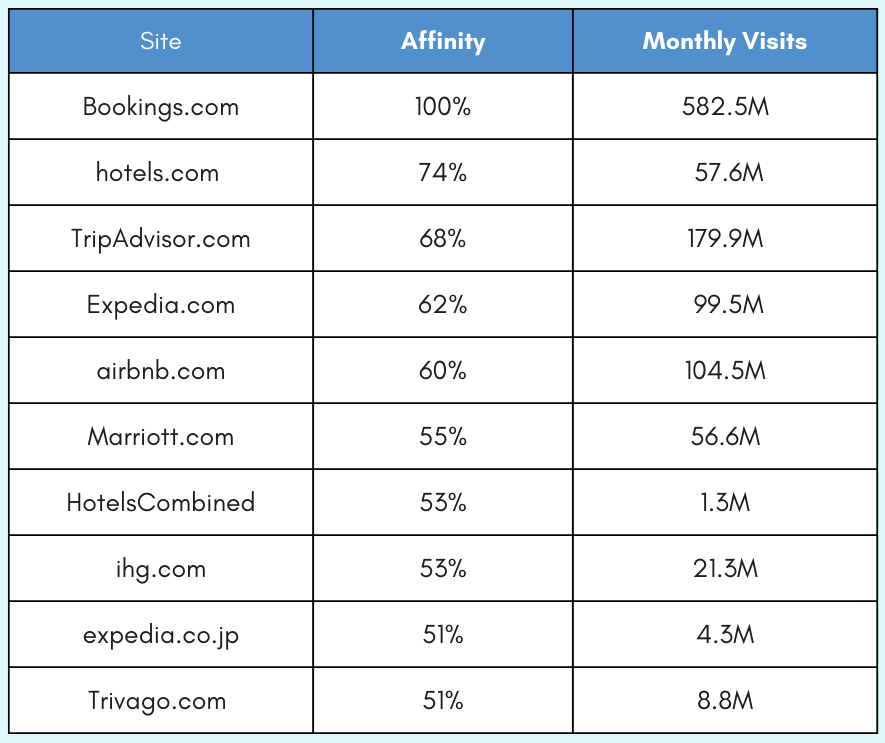 Booking.com: 35% market share, #41 Global ranking
hotels.com: market share, #554 Global ranking
Tripadvisor: 10.1% market share, #195 Global ranking
Airbnb: 25.97% market share, #163 Global ranking
Marriott.com: 18.67% market share, #16 Global ranking
hotelscombined.com: #77,507 Global ranking
Ihg.com: 5.28% market share, #2,459 Global ranking
expedia.co.jp: #296 Global ranking
Top Online Travel Agencies
World ranking: accommodation and hotels category May 2023 (similarweb)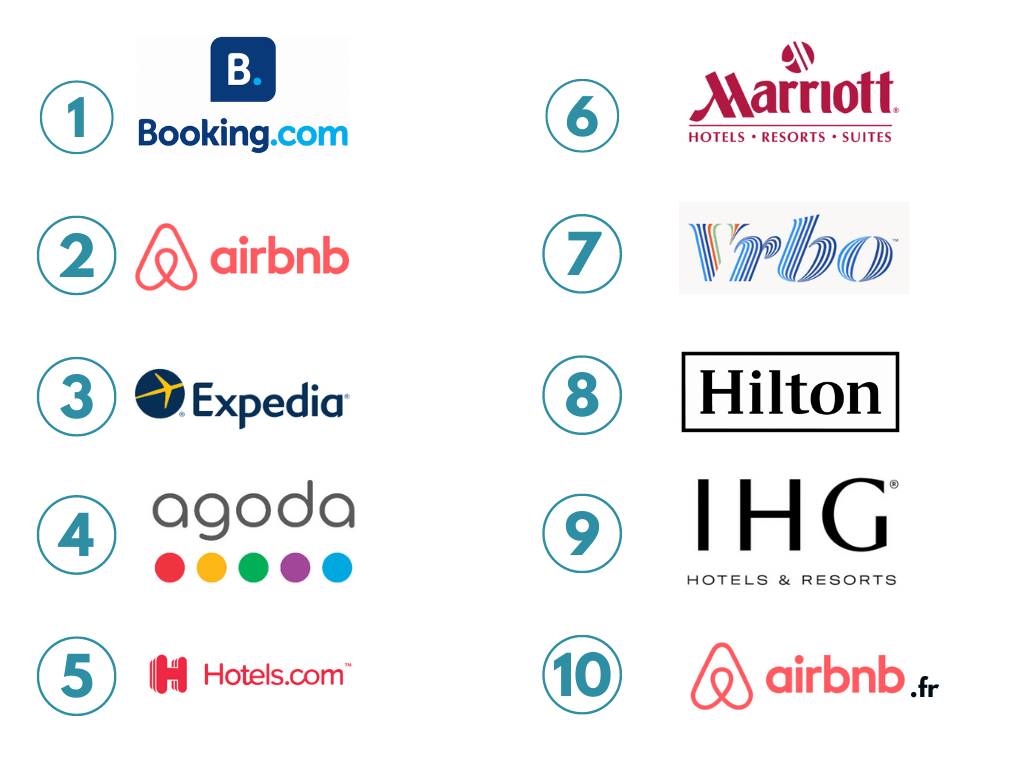 Popular Destinations on Agoda
Here are the 5 top destinations booked through Agoda, and the reasons behind their popularity.
Japan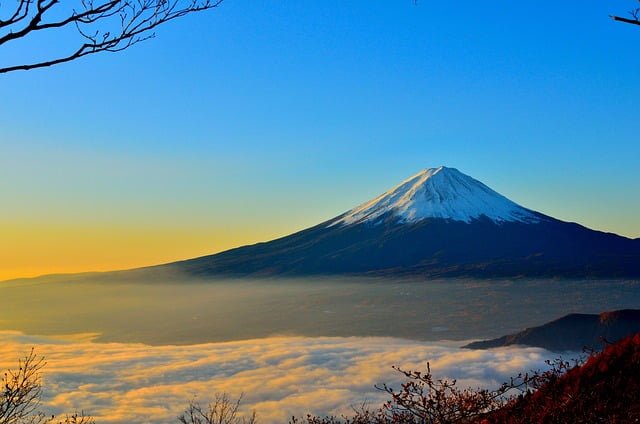 Japan is one of the most orderly, cleanest, and safest countries to visit. Its extensive and efficient public transportation system (the Shinkansen or bullet trains) allows travelers to explore the country quickly and conveniently.
Japan successfully combines its rich cultural heritage with modern technological advancements. Its futuristic cities, ancient temples, and diverse natural landscapes provide a unique experience for visitors.
It's home to cherry blossom-filled parks, bamboo forests, 25 Unesco World Heritage sites, and 12,955 named mountains including Mount Fuji, 224 of which are in Tokyo.
It's credited for its significant contributions to robotics, automobiles, electronic gadgets, and pop culture. Japanese cuisine is also celebrated globally for its meticulous preparation, use of fresh ingredients, and unique flavors.
Its temples, shrines, samurai schools, tea ceremonies, and traditional arts like origami (paper folding), and ikebana (art of arranging flowers) are major crowd drawers.
Thailand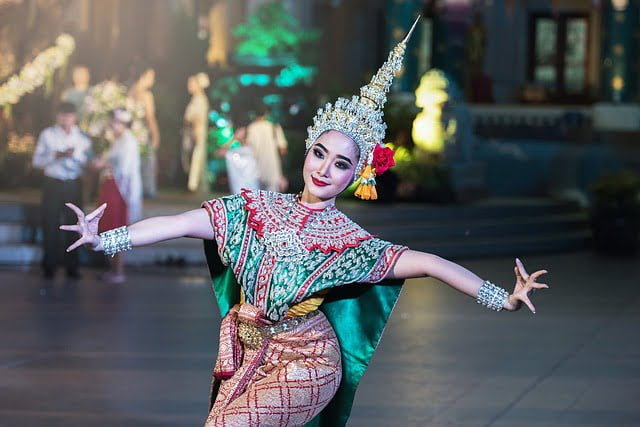 Thailand (aka the Land of Smiles) is known for its hospitality and the welcoming nature of its people. Its bustling markets, spa and wellness retreats, vibrant nightlife, and activities like diving, snorkeling, and rock climbing make Thailand an exciting tourist destination.
The country is home to the Grand Palace and the Emerald Buddha, historical sites, architectural marvels, 6 UNESCO World Heritage Sites, ancient ruins, and ornate temples, including Wat Arun and Wat Phra Kaew.
There's the Thai Hua Museum and old shophouses in Phuket. The Tiger Cave Temple in Krabi, the coconut groves, and the beaches in Koh Samui. And the white sand beaches and rock formations in Phi Phi Islands. Beyond its coastline are the lush jungles of Chiang Mai and Chiang Rai, and the serene beauty of the Golden Triangle region.
Thai cuisine uses aromatic herbs that give bold flavors to its dishes. From street food to pad Thai, yellow curry, tom yum soup, and mango sticky rice. Food, transportation, and activities are reasonably priced. Thailand is an affordable destination for travelers with varying budgets.
Vietnam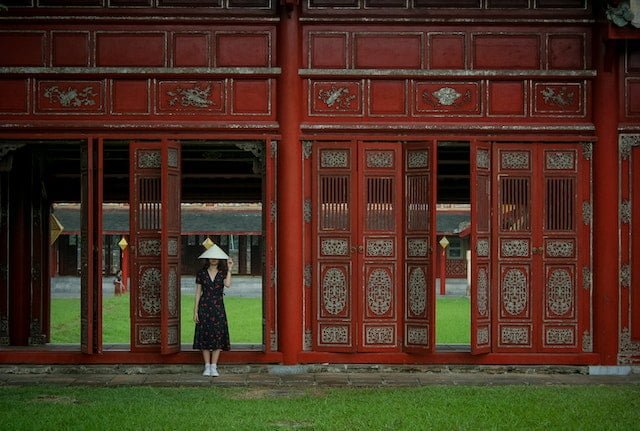 Vietnam is home to Hang Sơn Đoòng (the largest cave in the world), the stunning limestone karsts and rainforests of Halong Bay, and 8 Unesco World Heritage sites including the picturesque terraced rice fields of Sapa. Hanoi and Ho Chi Minh offer a mix of modernity and traditional charm.
It's also known for the Chinese temples and colonial buildings in Hội An, the imperial city of Hue, and the Cu Chi Tunnels of Ho Chi Minh City.
Vietnam offers excellent value for money. Accommodation, transportation, and food are generally more affordable compared to other tourist destinations in Asia.
Adventure seekers can trek in the pine forests of Đà Lạt, cruise along the Mekong Delta, or explore the caves of Phong Nha-Ke Bang National Park. Vietnam's unique blend of culture, natural beauty, affordability, and warm hospitality make it an enticing destination for travelers around the world.
Malaysia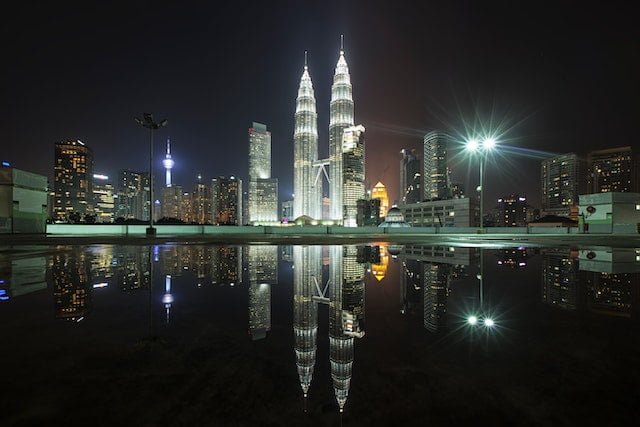 Malaysia's culture is a mix of Malay, Chinese, Indian, and indigenous influences. This diversity is reflected in its architecture, cuisine, festivals, and customs, providing a vibrant and unique cultural experience.
It's known for its bustling night markets, beautiful islands, pristine beaches, the iconic Petronas Twin Towers in Kuala Lumpur, and 4 Unesco World Heritage sites including Kinabalu Park in Sabah.
Outdoor enthusiasts can hike, try whitewater rafting, paragliding, or explore the world's longest canopy walkway in the rainforests of the 130-million-year-old Taman Negara. Explore the caves of the highly diverse Gunung Mulu National Park. Or scuba dive in the marine-rich waters of Sipadan Island.
Malaysia is a food lover's paradise. Its cuisine is a delightful fusion of flavors and influences from various cultures. Nasi lemak, satay, char kway teow, and traditional sweets. The street food scene is particularly vibrant and offers a wide range of affordable and delicious options.
South Korea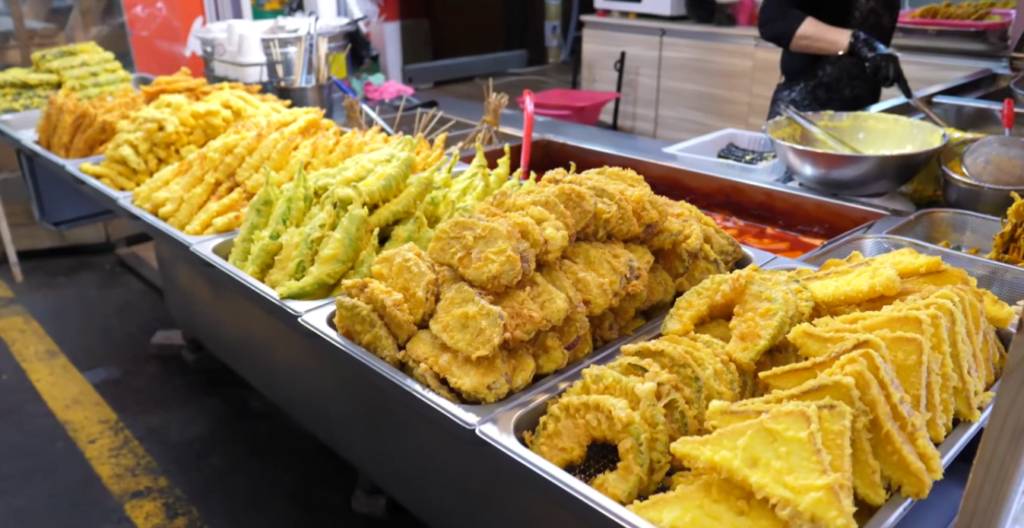 The Korean Peninsula is blessed with stunning natural landscapes. It's home to 13 Unesco World Heritage sites including the volcanic islands of Jeju, the temples and beaches in Busan, and the scenic mountains of Seorak-san National Park.
South Korea has an interesting history that's visible in its ancient palaces, temples, and traditional villages. Places like Gyeongbokgung Palace in Seoul and the historic city of Gyeongju are living testament to the country's rich cultural heritage.
It's home to the vibrant and modern cities of Seoul, Busan, and Incheon. These cities are bustling with energy, skyscrapers, high-tech infrastructure, and nightlife worth staying awake for. Seoul is a dynamic metropolis where ancient traditions seamlessly blend with contemporary trends.
Korean cuisine like samgyeopsal (barbecue), yangnyeom tong dak (sweet, sour, and spicy fried chicken), and kimchi (spicy fermented cabbage dish) are loved worldwide.
South Korea offers unique cultural experiences that you won't find elsewhere. You can try on a traditional hanbok (Korean traditional clothing), learn traditional tea ceremonies, or even participate in a temple stay program to experience the life of a Buddhist monk.
Customer Reviews and Ratings
Customer reviews and ratings are critical to the success of Agoda and its partners.
These reviews provide valuable feedback on how to improve services and help travelers make informed decisions.
Importance of Customer Reviews and Ratings on Agoda
Agoda believes that reviews are not only critical in helping users make informed decisions about where to stay. They're also the best way for property owners to learn about their guests and their business.
It recognizes the significance of customer reviews, given its extensive collection of more than 35 million guest reviews. These reviews are used to evaluate services and implement changes or improvements.
Agoda website statistics from its Usage & Attitude Study reveals that 84% of travelers worldwide consider online reviews essential in deciding where to stay during their travels.
Guest reviews on Agoda are thoroughly verified to ensure they come from individuals who have actually stayed at the properties.
The review score is the aggregate rating that the property earns based on all the reviews that are left by Agoda guests.
It impacts the property's reputation and can influence future bookings.
Based on 4,197 reviews, Agoda has achieved a rating of 3.7 stars, which indicates that the majority of customers are "generally satisfied" with Agoda's services. Satisfied customers cite Agoda's competitive pricing, efficient hotel bookings, and convenient hotel booking services.
Agoda's Mobile App Usage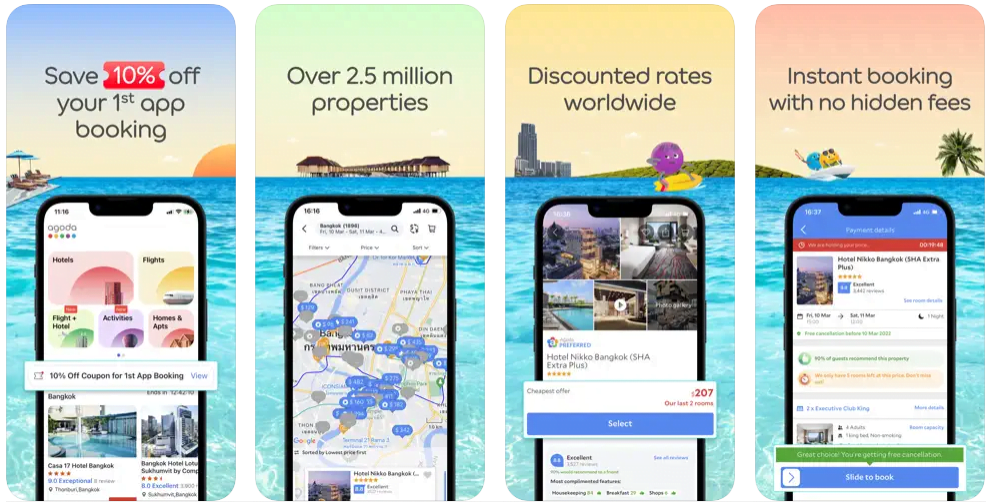 Download on: App Store | Google Play
Book on: Website
Price: Free
The Agoda app is a mobile application that serves as a platform for booking accommodations such as hotels, vacation rentals, resorts, and other lodging options. Its main purpose is to provide users with a convenient way to search for and book accommodations worldwide.
Its purpose is to simplify the process of finding and booking accommodations, offering users a seamless and convenient experience when planning their travel accommodations.
It has a wide range of features and functionalities to help users find suitable accommodations based on their preferences and budget.
The app provides a list of available options with detailed information such as room types, amenities, guest reviews, and prices.
It facilitates secure and easy booking processes, allowing users to confirm their reservations and receive booking confirmation details.
It notifies users about special deals, discounts, and promotions on accommodations that they can take advantage of.
The Agoda app features reviews and ratings from verified guests who have stayed at the accommodations. This feedback helps users make informed decisions by providing insights into the quality and experiences of previous guests.
The app provides customer support services to assist users with any inquiries or issues related to their bookings. Users can access support through the app's messaging system or contact Agoda's customer service team directly.
Data: App user engagement and number of downloads.
(CrunchBase)
Mobile App Metrics by Apptopia
•Downloads Last 30 Days 2,183,909
•Monthly Download Growth -19.9%
•2,183,909 monthly app downloads
Conclusion
This article sheds light on the significant impact and popularity of Agoda as one of the leading online travel agent companies.
The statistics presented above highlight Agoda's impressive user base, exponential growth through the years, and dedication to enhancing the user experience.
Agoda manages to attract millions of users worldwide, establishing itself as a trusted and preferred choice for travelers seeking accommodation and travel-related services.
The article also emphasizes Agoda's strong presence in the Asian market, which isn't surprising given Agoda's roots. Its expansion into Europe and North America demonstrates Agoda's ultimate goal of catering to a global audience and competing on a larger scale.
The increasing number of mobile app downloads and the high percentage of mobile bookings underscore the importance of Agoda's mobile-friendly approach, providing users with convenience and accessibility.
Agoda's commitment to offering a diverse range of accommodation options to suit various budgets and preferences, and its focus on securing partnerships with hotels, resorts, guesthouses, and other types of properties further strengthens its position in the travel industry.
By consistently adapting to technological advancements and consumer demands, Agoda has managed to stay relevant and maintain its growth momentum.
This article paints a picture of a thriving online travel platform that has earned the trust and loyalty of millions of users and makes it a major player in the fast-evolving travel industry.