20 Best Holiday Destinations for Young Couples
Want to level up your dating game with your partner? Let's help you find the best holiday destinations for young couples this year!
Experts say that couples who go on vacation have better chances of staying together compared to those who don't. And why not? Traveling as a couple is a healthy and recognized form of getting away from what threatens the stability of your relationship and mental health – the daily grind, obligations here and there, and the people who drive you nuts.
That said, there are amazing holiday destinations that you two can explore for that precious time as a couple. Away from all the muddle and clutter. These places offer numerous attractions for you to appreciate. Something that'll strengthen the bond between you and your loved one.
Excited yet? Read on and let's take a look at the best holiday destinations for young couples that you two will definitely enjoy!
Young couples who travel together are more likely to choose places that are known to cater to the carefree and spirited preferences of their generation. Activities that pique their interests. Where to dine, drink, and party; what to do; and where to go for an economical yet memorable romantic getaway after a day trip or a night out.
Paris, France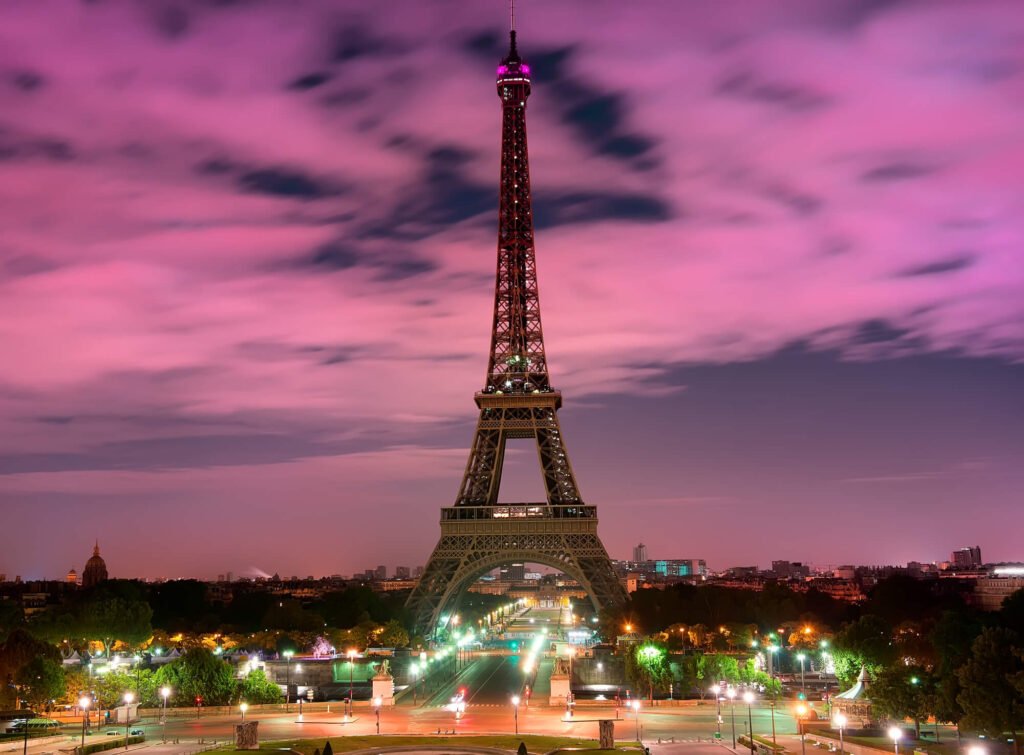 One of the most romantic destination in Europe, Paris has a lot of historical landmarks to visit. Well, who doesn't know the Eiffel Tower and Arc de Triomphe, right? And the not-as-famous but equally crowd-drawing houseboats along the Seine River, and more. Paris is never too cold in winter, and not too hot in summer. Light rain showers, however, come and go during the day.
The best time to visit Paris is from March, April, to May. Or from June to August.
France is known as the "wine country". The Louvre (there's a Louvre Museum in Abu Dhabi, by the way) in France is a hit among art enthusiasts. It houses some of the world's most expensive and famous artworks. The marble statue of Venus de Milo; and Monalisa – the most controversial half-body portrait by Italian painter Leonardo da Vinci.
Musée d'Orsay on the other, houses the largest collection of classical masterpieces by Monet, Renoir, and other impressionist artists of their time.
Osa Peninsula, Costa Rica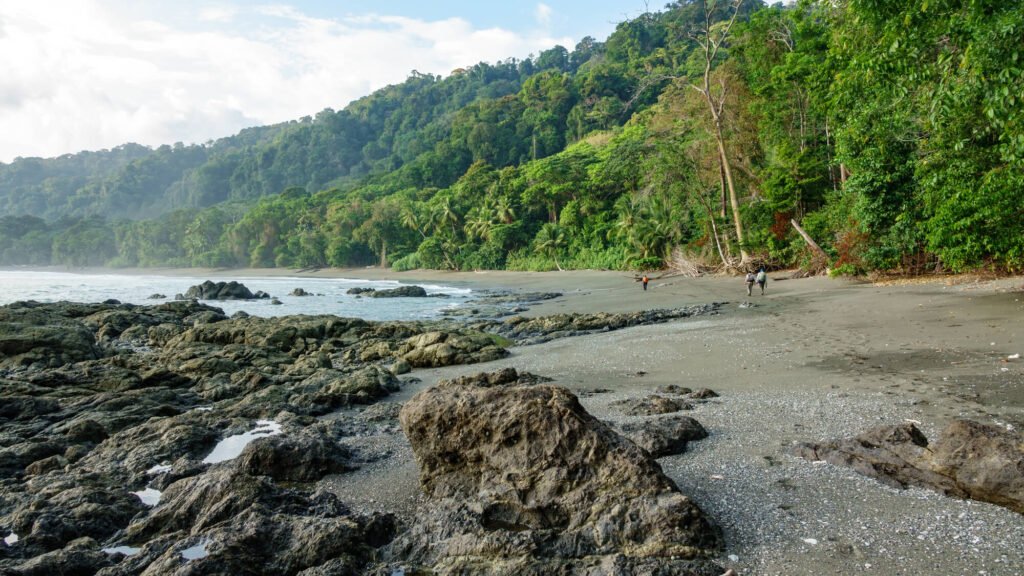 Raring to go on a romantic getaway that's far from the city buzz and nightlife scene? How about a short vacation to Osa Peninsula, Costa Rica? The Osa Peninsula has in recent years become a center for eco-tourism and conservation. Corcovado National Park is a rich and highly diversified habitat. It's home to hundreds of thousands caimans, crocodiles, and bull sharks.
Osa Peninsula is a secluded and unspoiled paradise with a scenic view. Its sandy beaches and the diversity of its marine life offer once-in-a-lifetime opportunities for snorkelers and deep divers. Its rolling hills, lush rainforests, mangroves, jungle landscapes, and wildlife provide a breathtaking backdrop for kayaking, horseback riding, and eco-tours. Visit Costa Rica during the dry season (January to April) when it's reliably sunny.
San Camp, Botswana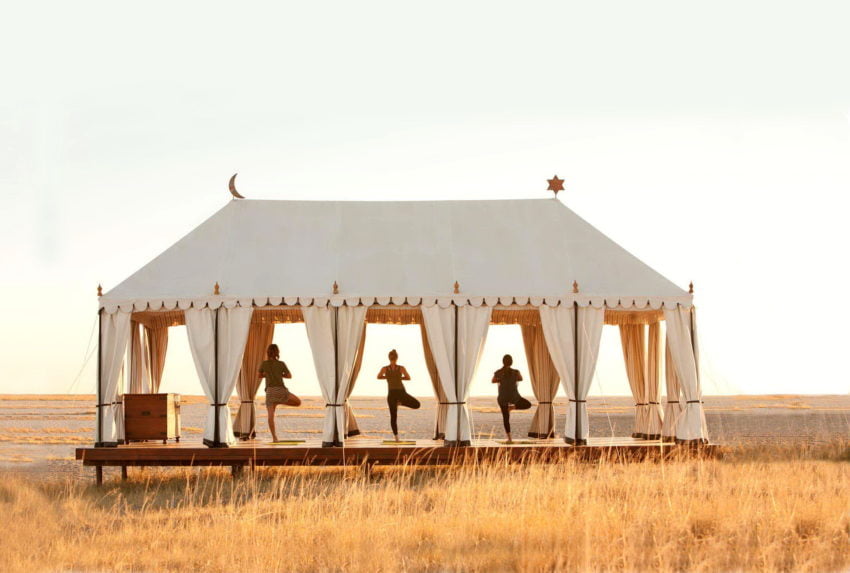 San Camp is a cluster of seven white vintage-style canvas tents built beneath the towering gaze of palm trees. Each tent is complete with all the amenities any 5-star hotel room in the city can offer. Except that San Camp isn't in the city. It's a campsite where a group of modern "nomads" is gathered on the edge of Makgadikgadi Pan in northeastern Botswana.
The Pan was once a lake that dried up centuries ago and turned into one of the world's largest salt basins. It's this very place that provides San Camp guests with a unique desert experience. Through the tents, guests can have a panoramic view of the vast desert.
Makgadikgadi Pan is home to cheeky meerkats, brown hyenas, lions, and ostrich. At the end of a day trip, delicious food is served in the dining pavilion. Or you can opt for an extremely romantic dinner for two under a moonlit night sky. San Camp operates and is available only during the dry season (April to October).
Kerala, India
Kerala is known for its distinct geography – wildlife sanctuaries, mountains, backwaters, pristine beaches, all the canals, and sturdy houseboats cruising along the lagoons. Not to mention the oldest lighthouse (Alappuzha Lighthouse), cave paintings, murals, spices, and other artworks. Such as the kalaripayattu – a centuries-old martial art form that originated from Kerala, which is believed to have influenced modern-day karate.
Idli Sambar is an Indian breakfast meal. It's a combination of steamed cakes (idli) and sambar – a vegetable stew made of mixed veggies, lentils, herbs, and spices.
Puttu is a breakfast dish made of steamed ground rice and coconut shavings and served with either bananas, palm sugar, chutney, or curried dishes.
Best time for honeymooners to visit is between October to March – when there's hardly any rain, and the weather isn't that hot.
Los Cabos, Mexico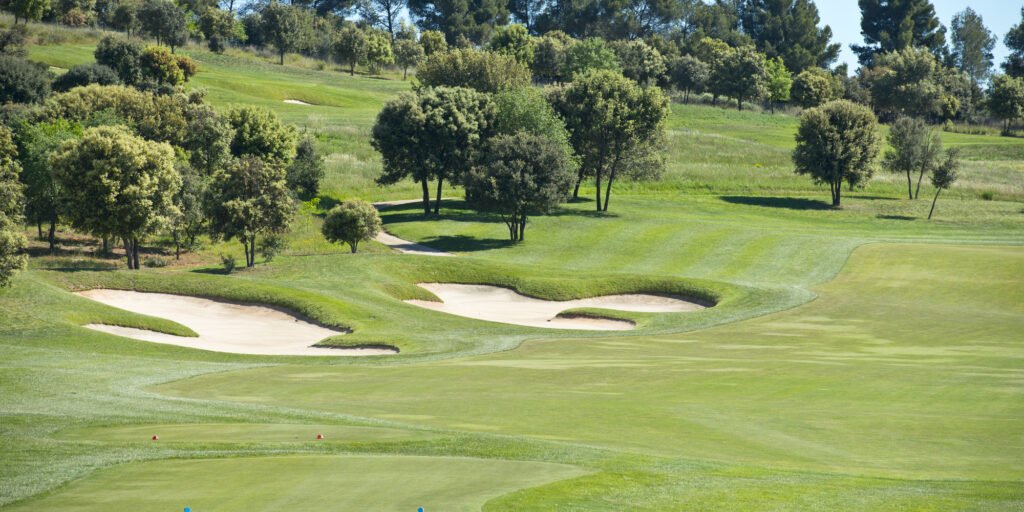 Los Cabos is the country's top destination for tourists. It's home to Mexico's award-winning golf courses, state-of-the-art spas, nightclubs, luxury hotels, and resorts. People (even Hollywood celebrities like the Kardashians and the Biebers) who just want to have a quiet relaxation time would choose Los Cabos. For its sandy beaches wide enough for beach lovers to surf and sunbathe, crystal clear waters that are perfect for whale-watching, and plenty of sunshine all year round.
Los Cabos is home to 18 golf courses. No other place in Mexico has the most golf courses – some of which are designed by prominent names in the sport. Legendary golfer Jack Nicklaus designed Club Campestre.
High-end hotels and restaurants in Los Cabos offer haute cuisine – crabs, blue marlin, fresh oysters, and other expensive seafood harvested right off Los Cabos' rich marine resources. But don't forget to try some of their traditional food: tacos, tamales, tortillas, and enchiladas. The best time to visit is November. The dry season (November to March) however, gives tourists extended time to experience the wonders of Los Cabos.
Related Post: Countries With The Most Delicious Food
Bali, Indonesia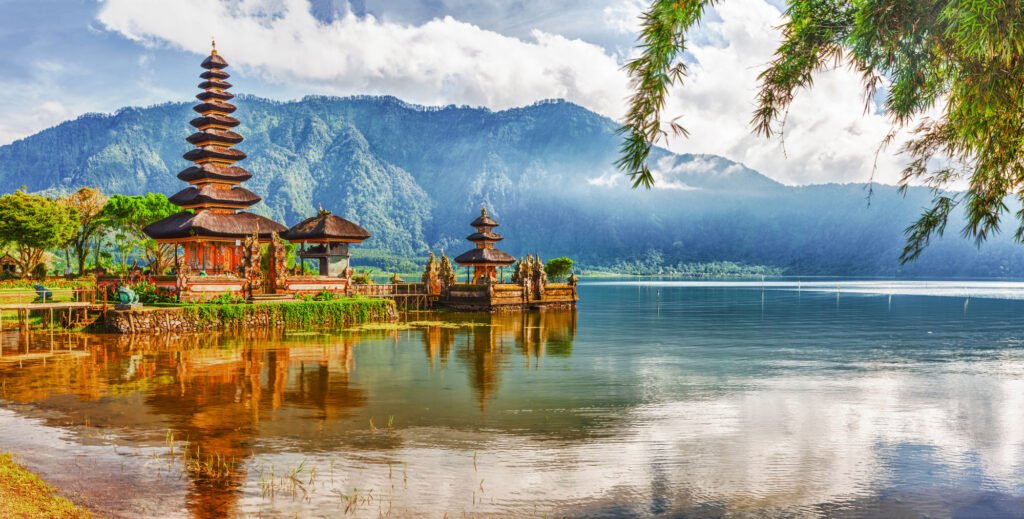 Bali is an Asian paradise that attracts both budget-conscious and luxury-seeking travelers who enjoy the beach, live music, and food. Its iconic beaches and coral reefs are a surfer's paradise. Famous for its refined arts, volcanoes, picturesque mountains, sacred temples, diverse wildlife, rice terraces, and friendly Balinese – Bali has it all!
This idyllic destination has been attracting tourists for years. And, with good reason. It's a place hugely infused with cultural and spiritual vibrancy. The majority of Balinese practice Hinduism that's different from the one practiced in most parts of India.
•Bali, aka "the home of a thousand temples" actually has over 20,000 sacred temples.
•Indonesians have 583 spoken dialects and languages. The Balinese know how to speak English, Bahasa, and their native dialect.
Napa Valley, California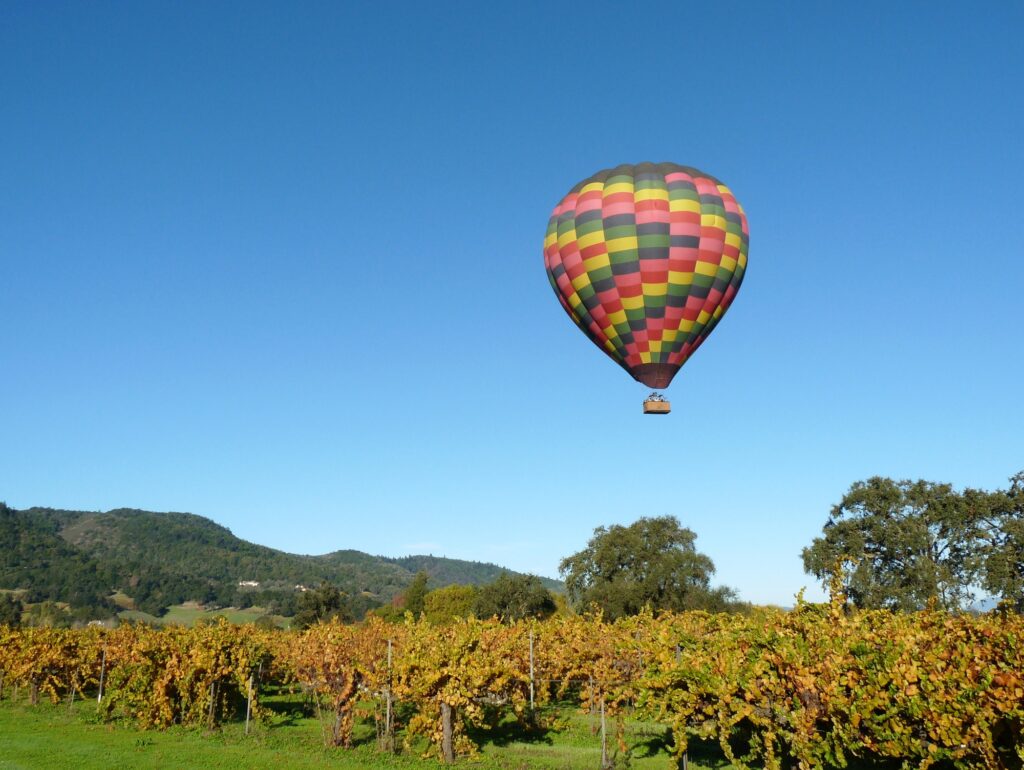 If wine sampling interests you and your beau, why not head to Napa Valley? It's a small wine-growing region in northern California – producing some of the world's finest wines. But wineries and vineyards are just two of what make Napa Valley a surefire hit among visitors.
It's also known for its spectacular hot air balloon and music festivals; scenic views and vineyard tours; live music; and theater plays. Its restaurants offer incredibly tasting food at reasonable prices.
•Napa is home to over 450 wineries – more than 90% of which are family-owned.
•There are around 90 wine-tasting rooms.
•40% of harvested grapes in Napa are dedicated to the production of Cabernet Sauvignon.
•Château Montelena Chardonnay and some excellent sparkling wines are also produced in this region.
•And welcomes around 3.85 tourists annually. 19.2% of that are visitors from overseas.
Fez, Morocco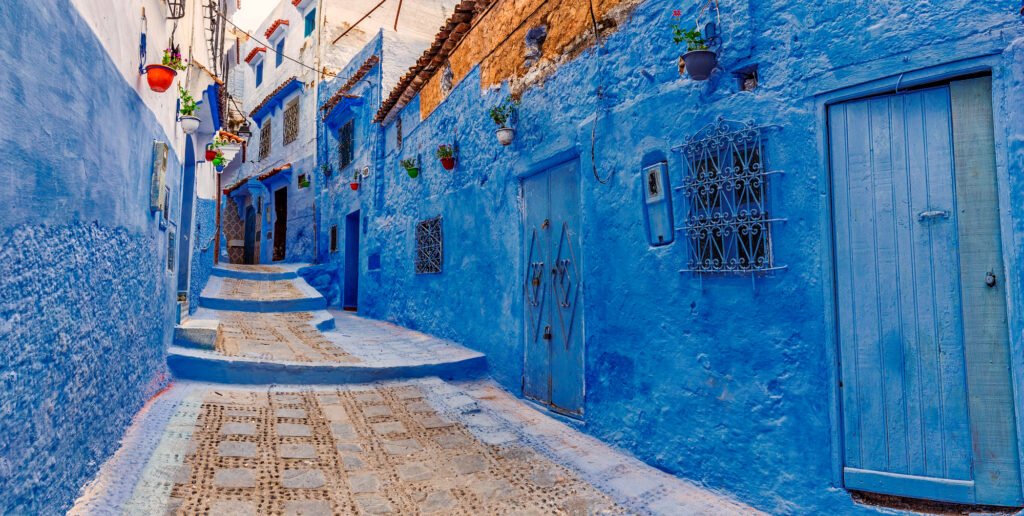 Fez isn't just another city in Morocco. Declared a Unesco World Heritage site in 1981, Fez is known for its exquisite metropolitan, architectural, and archaeological heritage. And medersas – institutions that teach and preserve Islamic learning. Fez's history dates back to the late 8th century. Its population has fluctuated over the years but it continues to be an important economic and cultural hub in Morocco.
Today, Fez is home to a population of 1,267,000 people. It remains an important center for Islamic learning. It's also a popular tourist destination, with attractions like the medersas and 1920s-era architecture. Fez is an excellent example of how a historical city can be preserved and developed while still upholding its traditional values.
Las Vegas, Nevada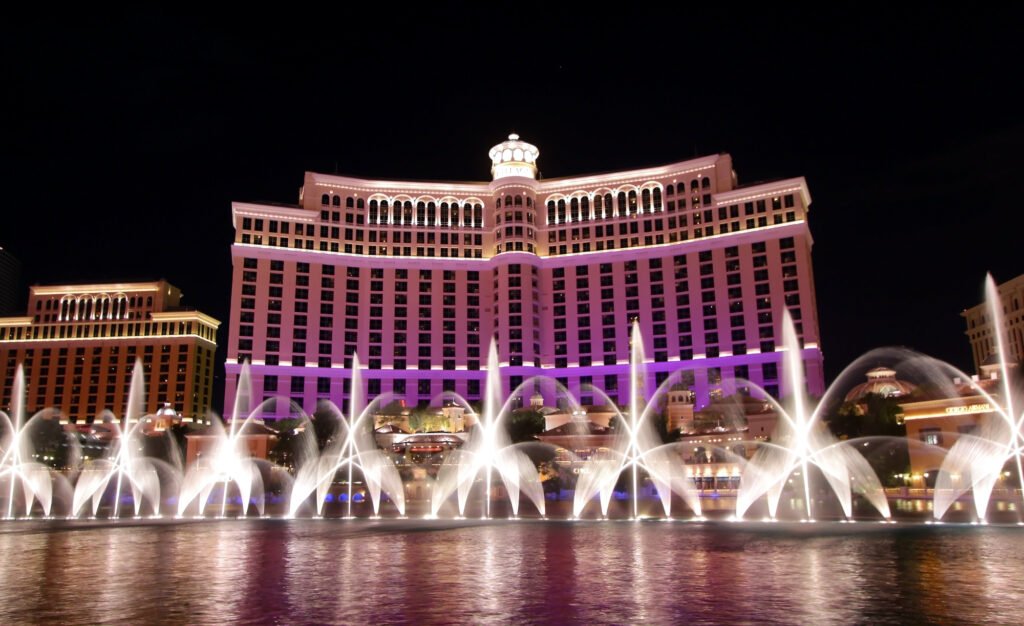 Ever heard about "responsible tourism"? To promote sustainable tourism, everyone involved (governments, businessmen, all locals, and tourists alike) must work hand in hand, assume responsibility, and take action in "making better places for people to live in and better places for people to visit."
Point is, we're not planting any trees here. We're planting institutions. Las Vegas may have been dubbed as "the sin city" but surely, everything it's known for provides jobs to people, and makes its government thrive. So what's with all the hype? People pay to get to Las Vegas. Because there are so many things to see and do on a trip to this fair city.
•Vegas is in Nevada, which is one of the 13 U.S. states on the west coast. It's known for its famous comedy bars and nightclubs offering top-notch entertainment.
•Vegas is also called "the city of lights" and a "foodie haven"
•Vegas hosts more than 10,000 marriage ceremonies monthly. Or around 300 weddings per day.
•The world-renowned fountains at Bellagio can be mesmerizing. So if you ever feel the urge to dip into it … just don't. Because the churning water in the fountains is actually recycled water from sinks, tubs, and showers throughout Vegas!
Copenhagen, Denmark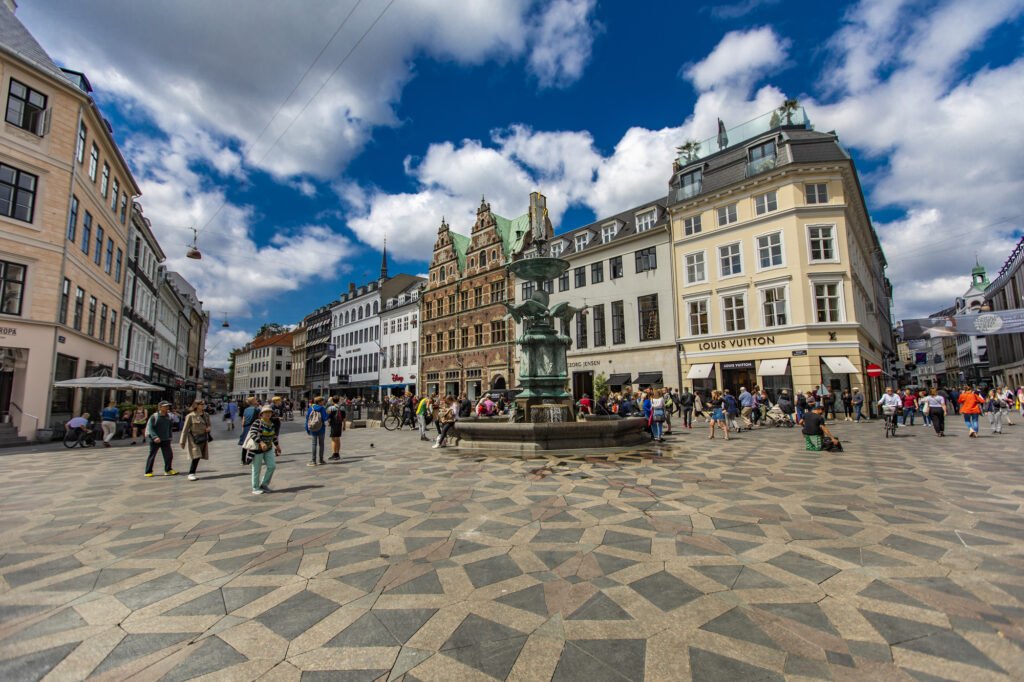 Beyond Copenhagen's stunning scenery, the "city of spires" is also a shopping haven. It's known for Nyhavn, Tivoli Gardens, the Little Mermaid statue, canals, beer breweries, delicious cuisine, and more. It's a place where modernization is anchored on its cultural diversity.
What makes Copenhagen unique? It was once a fishing village. The Copenhagen that we know now has ports and harbors clean enough that urban swimming is allowed. The Kronborg Castle in Copenhagen was the backdrop for William Shakespeare's Hamlet. And about half of its population ride a bike!
Florence, Italy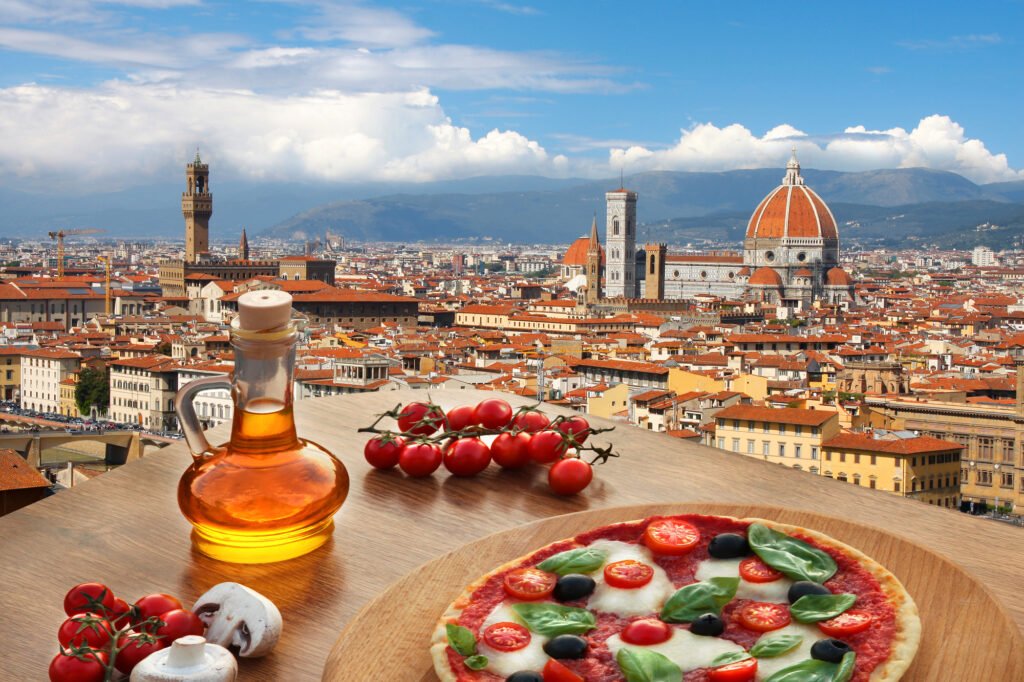 Florence is home to some of the world's most iconic artworks and magnificent architecture. Its cobblestone streets, colorful buildings, and incredible outdoor cafés (alfrescos) make this city a perfect place to while away the hours. One of Leonardo da Vinci's masterpieces the "Annunciation" and Caravaggio's "Medusa" are just two of the awe-inspiring sculptures at the Uffizi Gallery.
The stunning views of the engineering wonder Ponte Vecchio (old bridge in Italian) make Florence one of the most unforgettable holiday destinations.
Florence is the birthplace of such famous artists – which include the brilliant astronomer Galileo Galilei; Guccio Gucci, the founder of the luxury brand Gucci; the Pietà sculptor Michelangelo; and the Italian painter and sculptor Sandro Botticelli.
Sydney, Australia
Sydney has a population of 5.28 million as of February this year. This multicultural city is the busiest in all of Australia. It's home to some of the world's most recognizable landmarks: the yacht-studded Port Jackson – more popularly known as the Sydney Harbour; the Sydney Opera House that was opened on October 20, 1973; and Harbour Bridge which, at the time of its construction in 1923, cost over £10 million. Or the equivalent of 1.5 billion Au$ today.
•There are only four bridges that can be climbed legally. One of them is the Harbour Bridge in Sydney.
•Sydney is home to over a hundred beaches. And five of the world's largest universities.
Ibiza, Spain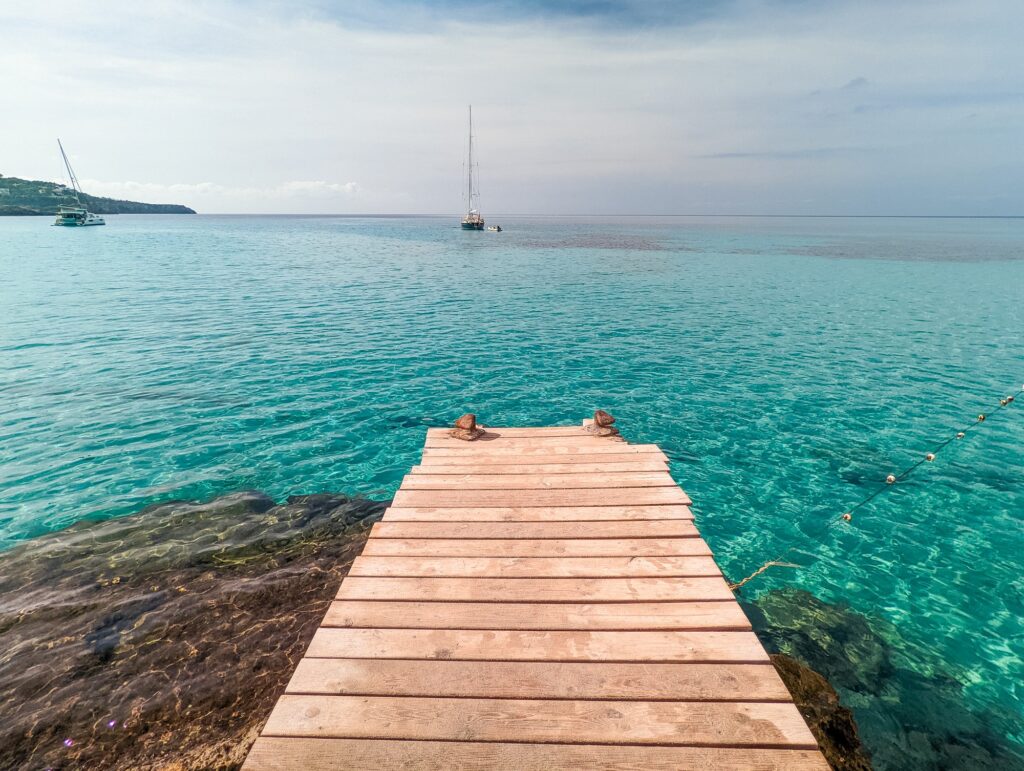 Looking for one of the best holiday destinations? Ibiza may be the new destination for you. This small Spanish Mediterranean paradise is known for its among others, ancient ruins, entertainment, local culture, and nightlife scene. It's home to 57 beaches – where beach lovers come to bask in the sun and crystal-clear water.
•Ibiza is one of the Unesco World Heritage sites because of its beautiful surroundings and rich marine life.
•Ibiza is known as the "party capital of the world." No wonder it lures over 5 million travelers every year. The sun shines on Ibiza on most days but it's best to be there from May to October.
Rome, Italy
Rome is technically, the capital city of two independent states – Italy and the Vatican. It has been a center of power and culture for centuries. Rome is known for its rich history, old churches, exquisite food, fine wine, fashion, and architectural wonders.
•The Pantheon is one of the most well-preserved Roman structures ever built. It serves as the burial site of past Italian monarchs and some distinguished people like Alexandre Dumas, Pierre and Marie Curie, Voltaire, and Emile Zola, among others.
•More than 1,900 years old, The Colosseum has been proclaimed one of the 7 wonders of the world.
•Rome holds the record for having the most fountains (over 2.000) in the world.
•Stray (feral) cats throughout the city of Rome are protected and supported by a government cat sanctuary.
•Scooters are the most preferred mode of transportation in Rome than Fiats and Vespas.
Greek Islands, Greece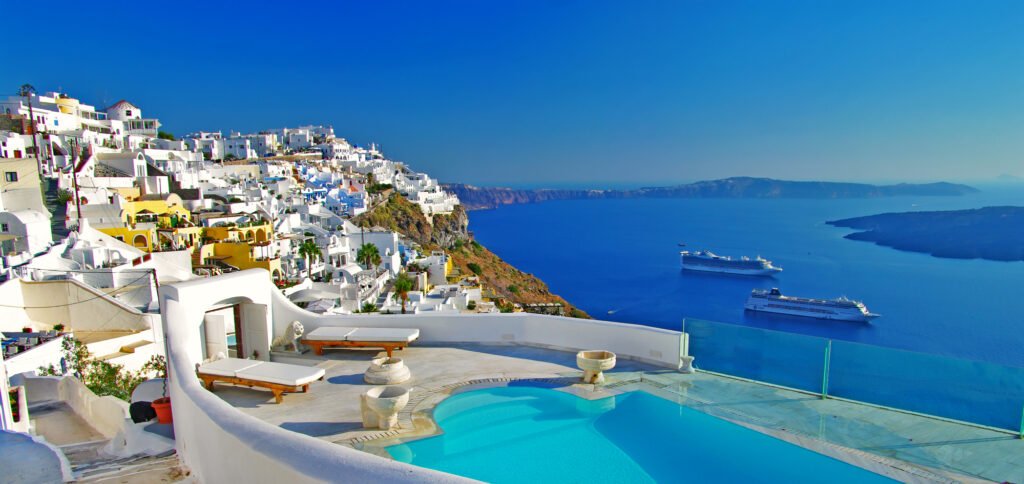 Do you consider yourself a naturalist? Then the Greek Islands are the perfect destination for you and your significant other. Greece is considered a peninsula (surrounded by seas) country. It has more than 6,000 islets and islands scattered along its shorelines. So far though, only 227 of them are suitable for human habitation.
Crete is the biggest among these Greek Islands. And the oldest (approximately 6 million years) place in all of Europe. Crete is home to Spinalonga (the world's last known leprosarium), which was permanently shut down in 1957. Years after the first cure for leprosy was finally discovered in the U.S.
And are known for the breathtaking views of sunrises, golden sunsets, and beaches with crystal blue waters. Inland, the green countryside is dotted with hiking paths, inhabited villages, museums, restaurants, cocktail bars, and night parties. These islands are brimming with the beautiful scenery of ancient ruins of the past and the bustling city life of modern-day Greece.
Safari in Tanzania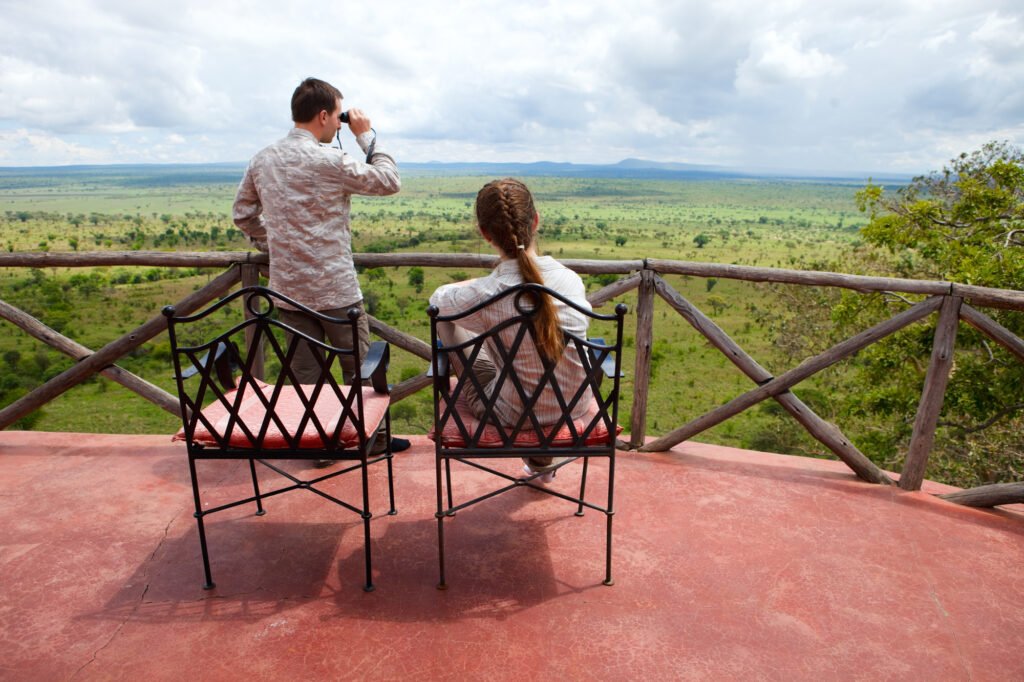 A visit to museums and art galleries can be pretty boring for young couples who love the thrill of being in the wild. So how about a safari in Tanzania? Conservation rules 37% (or the equivalent of 155,000 square miles) of Tanzania's total land. This protected area of vast forest reserves and national parks serves as a habitat for animals that are endemic to Tanzania. Such as leopards, lions, and a lot more.
Serengeti National Park in Tanzania is regarded as one of the 7 wonders of Africa. Serengeti is the natural habitat of 4 endangered species: the cheetah, wild dog, elephant, and black rhino. It also hosts millions of wildebeest, zebras, and gazelles that migrate yearly in search of food. Tanzania is indeed, a dream holiday destination for safari enthusiasts.
•Safari in Tanzania costs at least $200 per day, for 1 person – tents and other basic accommodation included.
•$400 up to $1000 per day, per person for midrange and luxury safari – lodging included.
•That's aside from your airfare, insurance, and other expenses.
Tulum, Mexico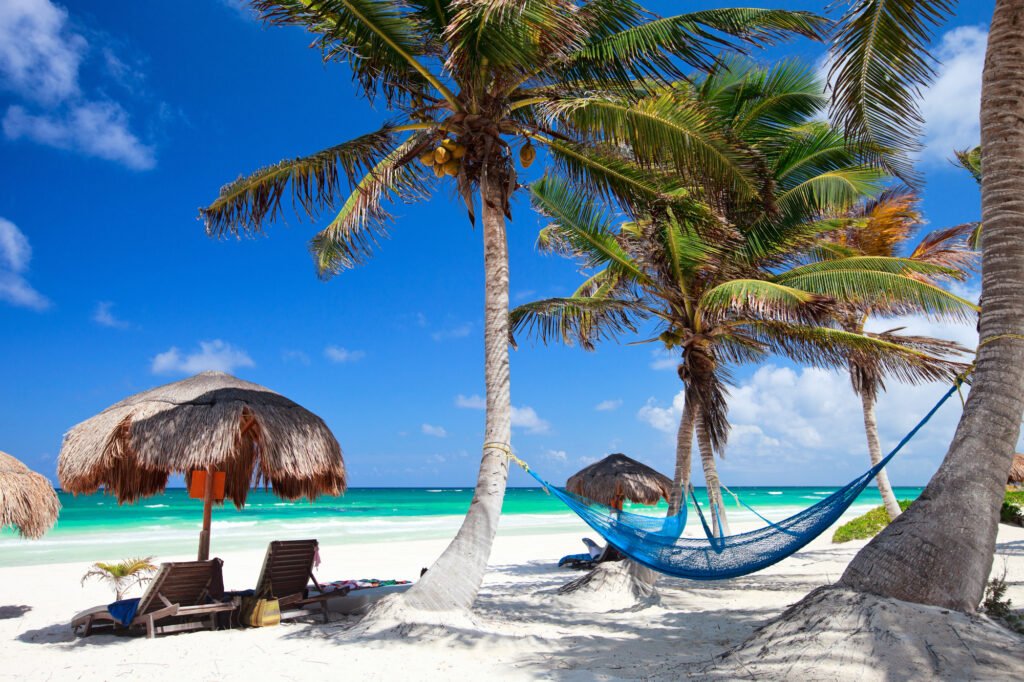 Tulum is known for its stunning natural beauty. The Mayan remains, lagoons, great beaches, coral reefs, crystal clear waters, and vibrant nightlife scene. Tulum's landscape is a spectacular sight to remember. Tulum is undoubtedly one of the best destinations in the Mexican Caribbean region.
More than 2 million tourists flock to Tulum every year. Tulum was once an institute of astronomy during the time of the Aztecs. When the Mayans came, they turned Tulum into a fortress. Hence the name Tulum, which means wall.
Best time to visit Tulum? Try the months of May, July, and August when plane tickets and hotels charge relatively low.
Kaua'i, Hawaii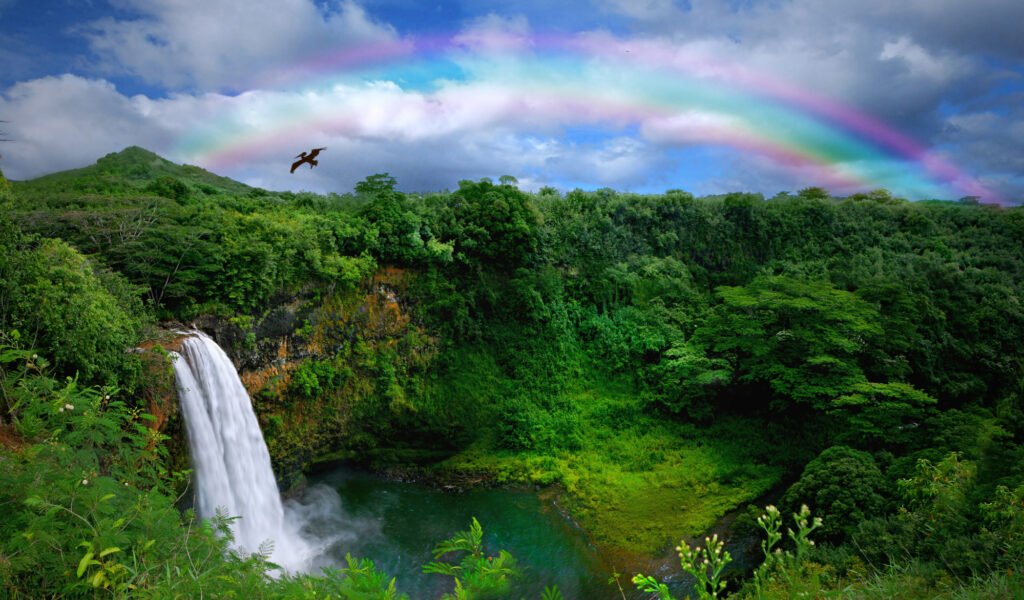 Do you want to get a natural tan and surf on the rolling waves of the sea? This incredible place may just be the best holiday destination for you and your partner!
Kauai has the most beaches (28) than any of the islands in Hawaii. This means you can hop to nearby beaches without spending too much on transportation. Kauaʻi' is known for its verdant valleys and mountains, sugarcane and pineapple plantations, craggy cliffs that have weathered over time, and waterfalls.
Kauaʻi's breathtaking scenery makes it a popular choice among big-time filmmakers in Hollywood. Avatar, Pirates of the Caribbean, Hobbs & Shaw, and Jurassic Park (1993), to name a few, are just 4 of more than 70 movies shot on the island. If that doesn't convince you, then what else would?
When's the best time to enjoy this island paradise? September to December. Or April to June, your pick!
Arizona Spa Retreat
If you're into de-stressing, wellness, and holistic health, a spa retreat that includes spa treatments and therapeutic massage among other services, can be very tempting. Especially for young couples who, for whatever reason, want to keep their romantic relationship low-key.
Most spas offer special spa treatment and retreat packages – which means hotel accommodations; meals and beverages; access to all spa amenities like thermal/fitness suites, whirlpool baths, hydrotherapy pool, swimming pool, indoor pool, outdoor pool, Jacuzzi, sauna, etc. Access to yoga and other well-being classes is also included in the package.
You just have to ask around and plan for reservations. You and your partner can go together to Arizona for a spa retreat. Spend a quiet weekend together. Ain't that romantic.
Venice, Italy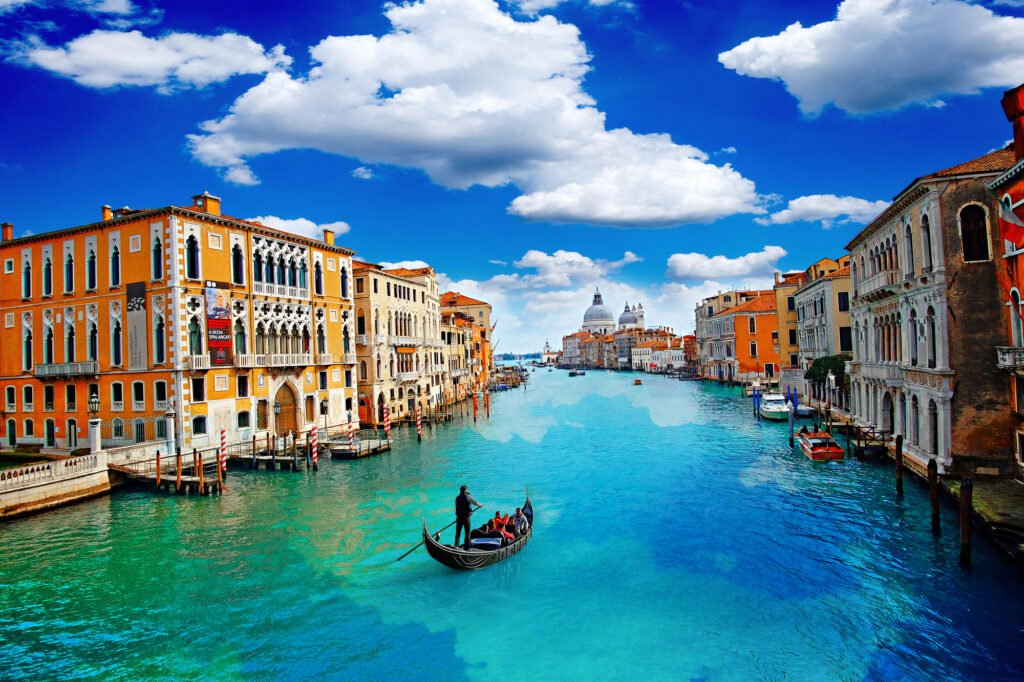 Venice or "the city of love", is a beautiful Italian holiday destination known for its winding waterways, ornate bridges, and awesome architecture. This romantic Italian city is perfect for young couples who want to experience the magic of Italy without the crowds. Venice is even more romantic than its rival city and close neighbor Verona – which served as the backdrop for Shakespeare's Romeo and Juliet.
Venetians aren't into cars. Their primary mode of public transport are water taxis or buses. Venice isn't called "The Floating City" or the "City of Canals" for nothing. Cabs, ambulances, and even police vehicles are water-borne.
So either you ride in any of these or walk on foot to get around Venice.
A gondola is a Venetian rowing boat steered manually by a gondola driver (gondolier). It transports tourists, mostly couples on a romantic trip in and around the city. The standard price for a romantic 30-minute gondola trip in Venice during the day is 80 euros. However, the same trip gets more expensive at night.
A traghetto is the bigger version of a gondola. Up to ten passengers can fit into it and is, therefore cheaper than a gondola ride. It is operated by two oarsmen or gondoliers positioned at opposite sides of the boat.
Vaporetti are, on the other hand, motor boats that are much bigger than gondolas or traghettos. They're the Venetian version of public bus transport.
Fun Activities For Young Couples
1. Swimming in cenotes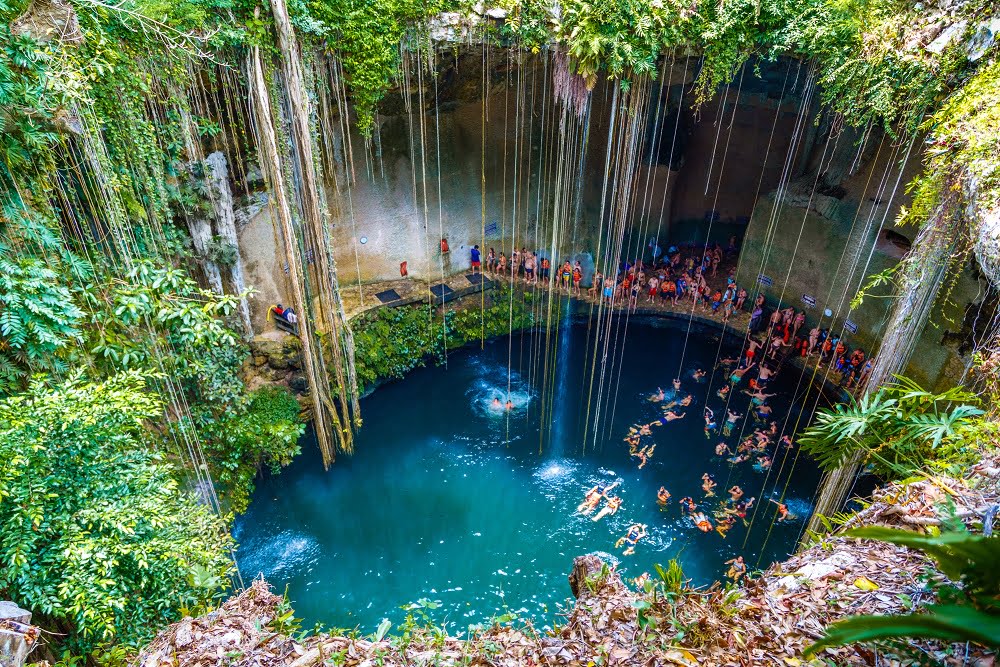 Cenotes are technically, natural freshwater pools. The word cenote means "natural well" in Spanish. Although some call cenotes as "limestone sinkholes".
Riviera Maya is home to over 2,500 cenotes.
These sinkholes are mostly found in caves or caverns. They're protected from the elements and are therefore calm and safe for swimming. Riviera Maya is on the west coast of the Yucatan Peninsula.
2. Nature tripping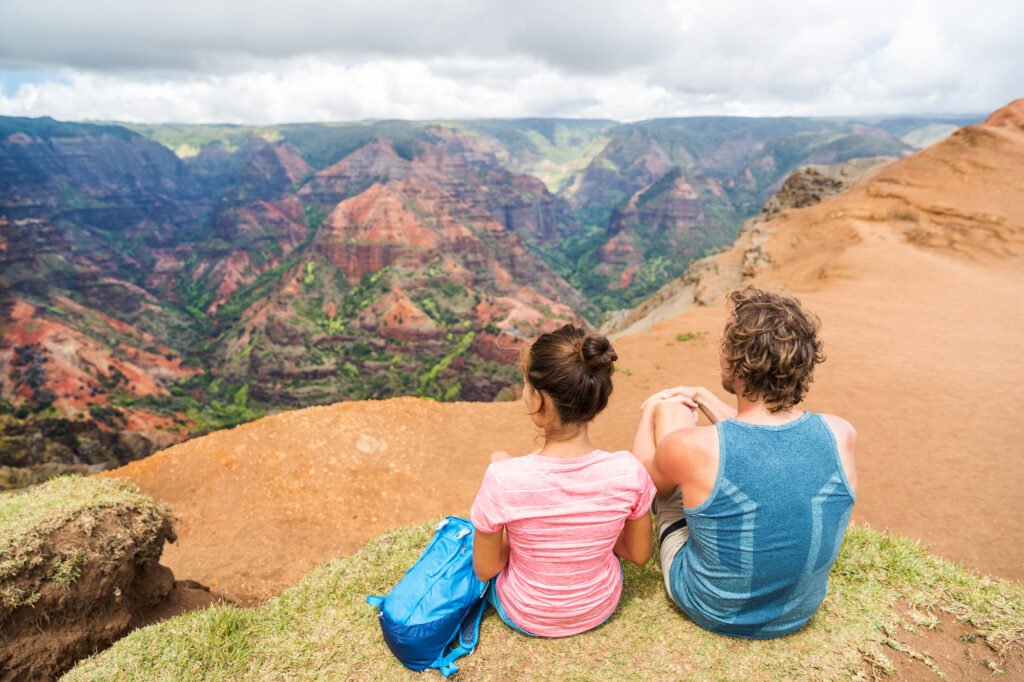 Don't be afraid to explore. The beauty of nature is meant to be appreciated. Nature tripping is another form of adventure that's practical and yet, equally rewarding. Nature tripping can be relaxing – something young couples would go for.
Also called the "Land of a Million Elephants," Laos is a fairly affordable tourist destination for couples to visit. This country in south east Asia is perfect for nature-tripping. It offers a lot of outdoor activities like mountain biking, rock climbing, zip-lining, and cave exploration (spelunking).
3. Snorkeling and Scuba diving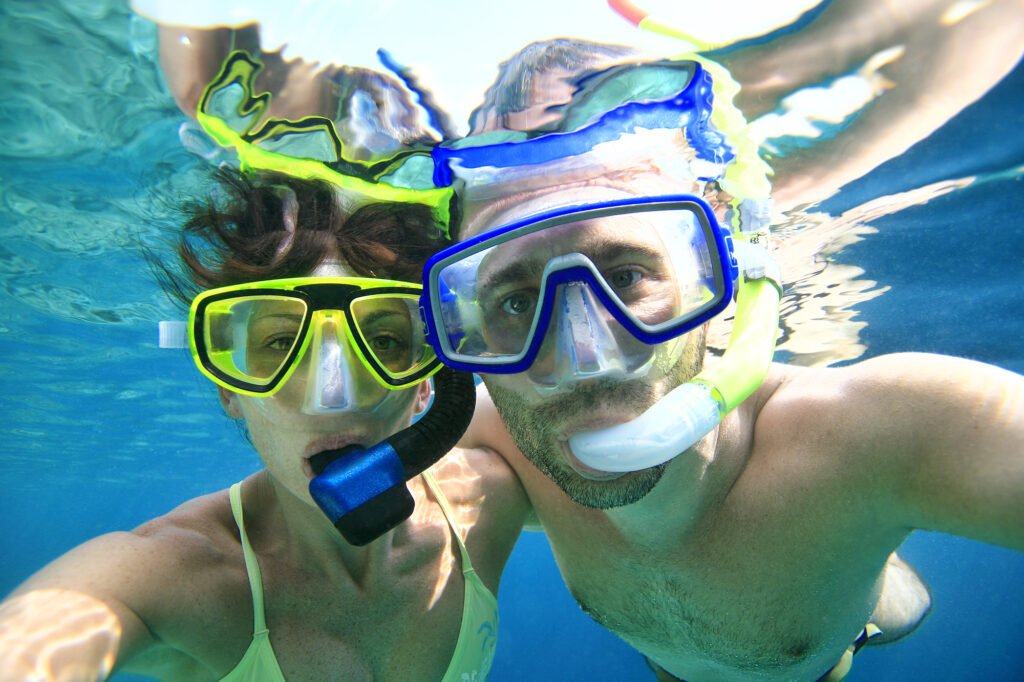 Snorkeling is a fun underwaterrecreation. Butscuba diving is your best option if you truly want an immersive underwater experience where the Great Barrier Reef is.
In 1981, this 500,000-year-old reef structure has been listed as a World Heritage Site.
One of the natural wonders of the world, the Great Barrier Reef is also the world's largest single structure formed by a diverse range of living organisms.
So enormous that it's comparable to the size of 70…million football fields! It's that huge it's visible from the moon.
4. Go sailing on the Amalfi coast in Italy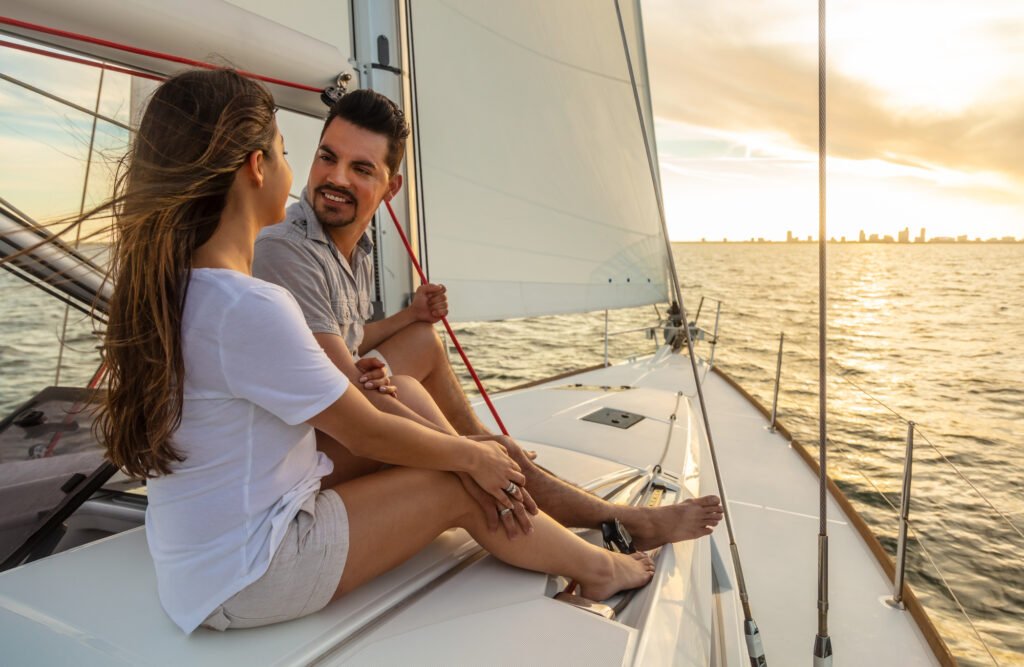 Amalfi Coast is known for its natural beauty. Its picturesque mountains, cliffs, and pristine beaches make it one of the top vacation spots in the world.
It's one of the very popular destinations for couples, especially among celebrity honeymooners who want to spend private time together. And that includes Mark Zuckerberg and Priscilla Chan; Kim Kardashian and Kris Humphries.
For young couples who love the beach life, sailing on the Amalfi Coast is one less trip off their bucket list. Because you can get it all there. Beautiful scenery, fine dining, shark-watching, and most of all, precious time with your loved one.
5. Play a sport in Palm Springs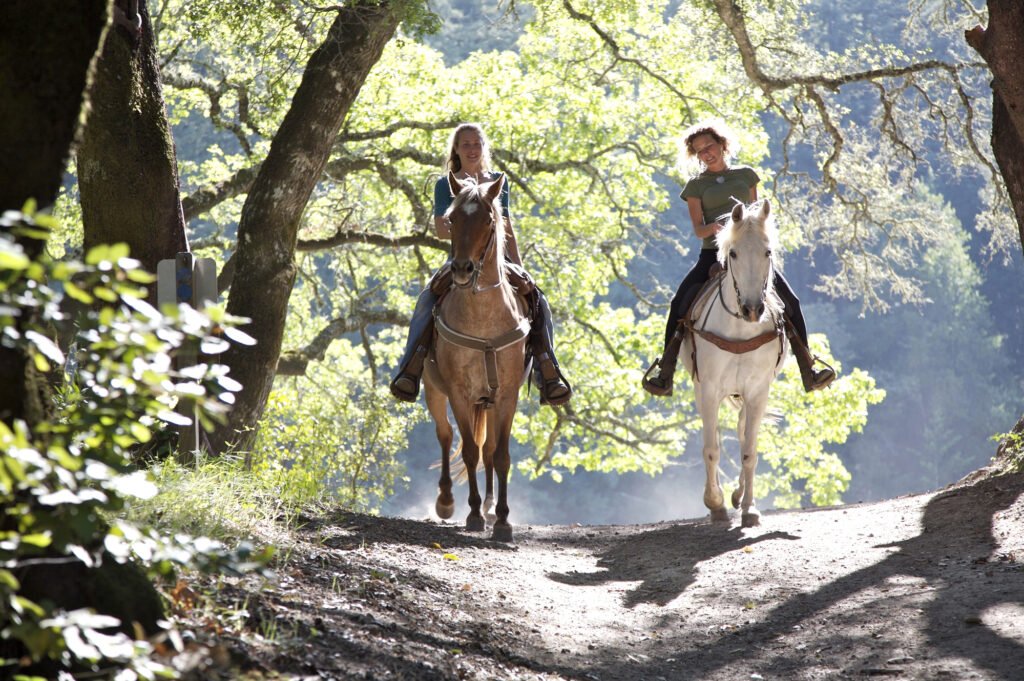 Choose one that you both can enjoy playing together. Like horseback riding, basketball, tennis, and of course, golf!
This famous resort is known for its golf courses, hot springs, and numerous hotels, cool bars, and restaurants.
Palm Springs has been around for quite a while. And still here doing what it does best. Offering services that are available and accessible to almost everyone. Shopping, relaxation, and a long list of recreational activities.
Many of the palm trees lined on the city streets of Palm Springs are over a thousand years old. They make strolling around a bit easier for people.
Conclusion
So there, 25 of the best holiday destinations for young couples. Carefully chosen and meticulously researched to help you decide which perfect getaway place you and your partner would like best. Extended to you are relevant information that go with traveling to these holiday destinations.
Where to go for entertainment, relaxation, sightseeing, gastronomic adventure, recreational activities, etc. And more importantly, a glimpse of the place's culture and its people.
Anywhere you and your partner may eventually visit, we reckon that decision is partially due to this article and your own choosing – based on your personal preferences and the presented facts. Because after all, there really isn't any place that's not worth exploring.
So take a pick now. And discover more.