Top 12 American Hotels You Will Never Forget
The United States of America is also referred to as America or the United States. It is one among the world's most ethnically diverse and multicultural nations. America is a developed country. It is a beautiful place and a large number of tourists visit the US to see natural wonders, entertainment venues and historic landmarks. There are numerous beautiful hotels that offer great hospitality. Here are the 12 most stunning American hotels, where you would love to stay forever.
1. The Ranch at Rock Creek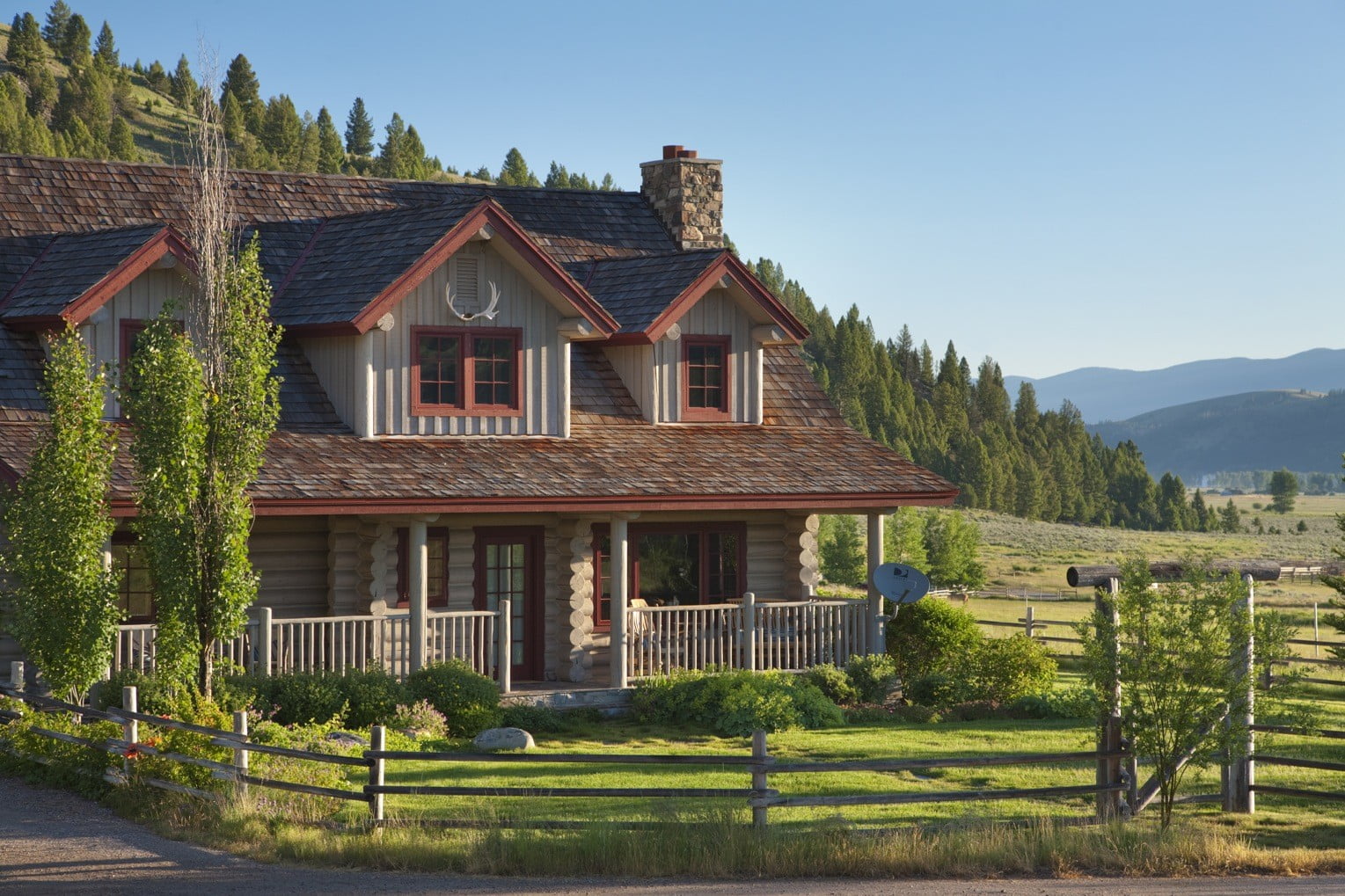 The Ranch at Rock Creek in Montana has a great outdoors to reconnect you with the nature. This hotel has breathtaking views of meadows, Montana Mountains, trout ponds and a fish creek, if these don't interest you, then the amenities will do the job. They have a renovated 19th century barn, a log home and glam-ping cabins where you can relax and enjoy life. They also provide spa treatment. The Ranch offers you few outdoor options like clay pigeon shooting, horseback riding and Archery.
2. Tree House Point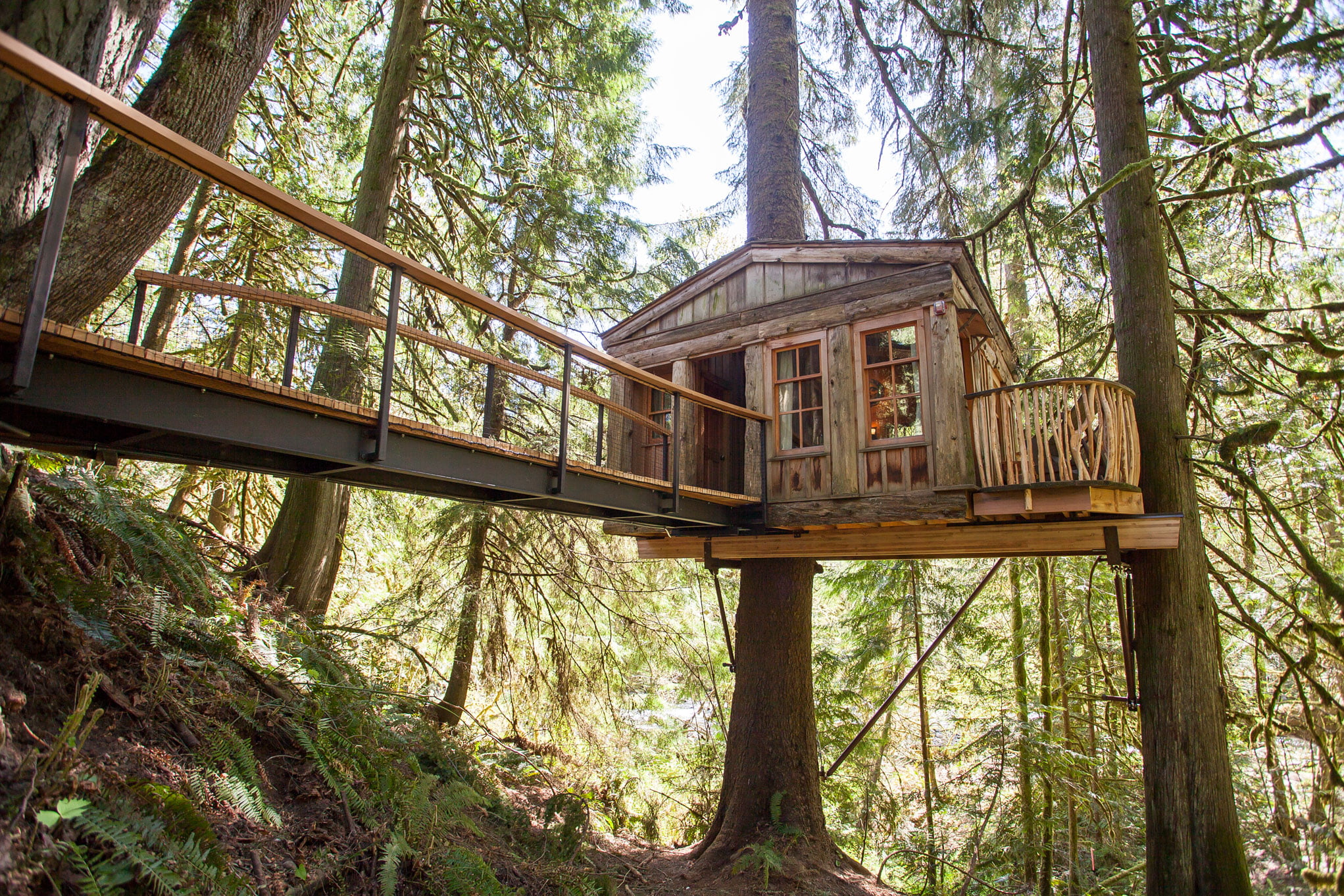 Tree house point is the most beautiful adult tree-house in Fall City, Washington. If you don't like camping but you love outdoors then this is the best glam-ping you can ever get to without the tent. The Tree house point offers you relaxing massages and yoga by the river; talk about being one with the nature. There are also walking trails and hiking so you can explore the Fall City.
3. Little Palm Island Resort on Little Touch Key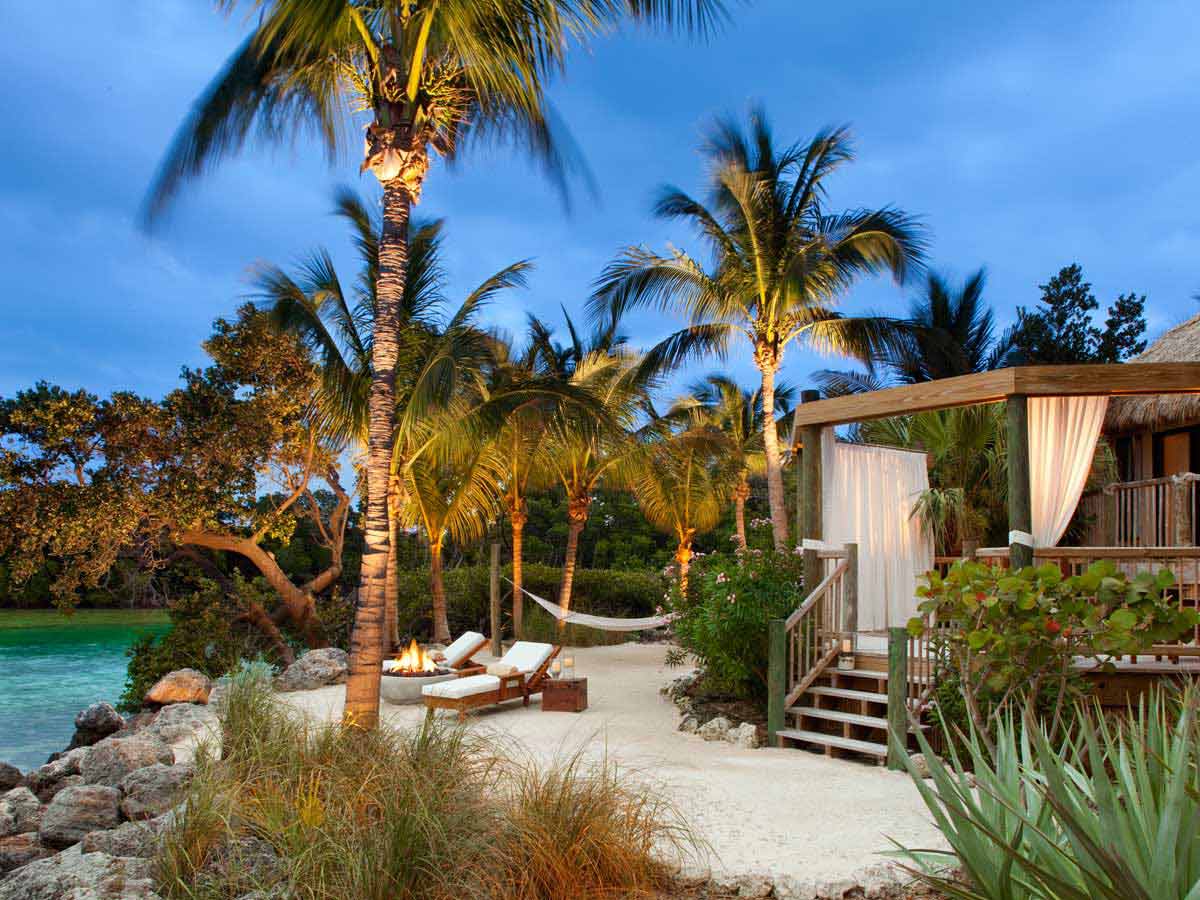 This beautiful resort reveals the tropical paradise, located in Florida. This resort is accessible only by boat or seaplane, making it one of the best places to plan a vacation to. It has bungalows surrounded with palms and private white-sand beaches, which gives an added factor for privacy. This incredible island offers you sailing, scuba diving, fishing, snorkeling and you can also go looking for dolphins.
4. Blackberry Farm in Tennessee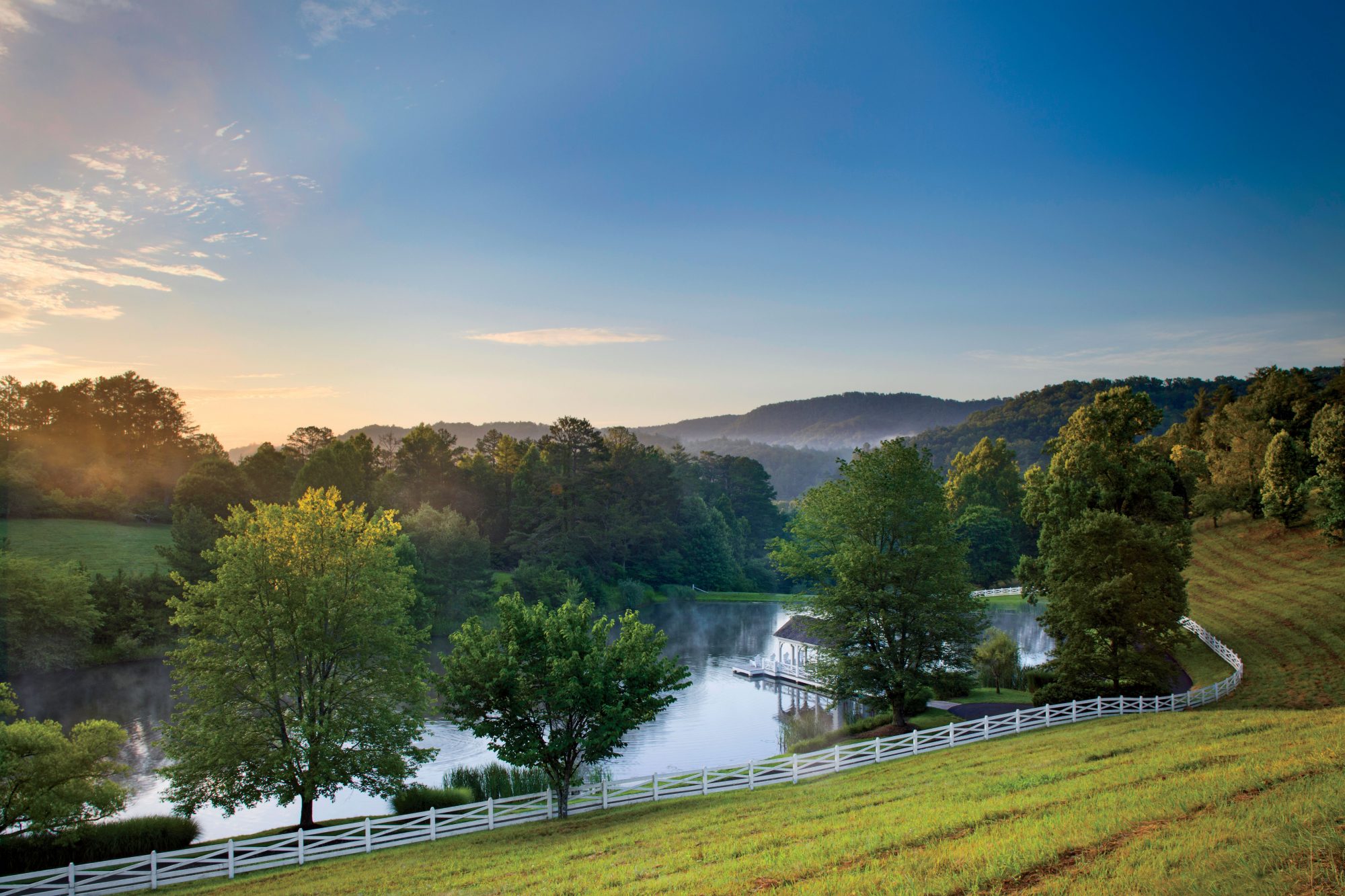 Blackberry farm gives you great southern hospitality. The resort is tucked away in the foothills of a beautiful smoky mountain. You can explore the vast 9000 acres of farmland which includes bakery, charcuterie, larder and animals like sheep, chicken and llamas. This resort also offers you activities like gardening, tracking truffles and cooking class so that you get the feel of authentic visit to the farm.
5. Dunton Hot Springs in Dolores, Colorado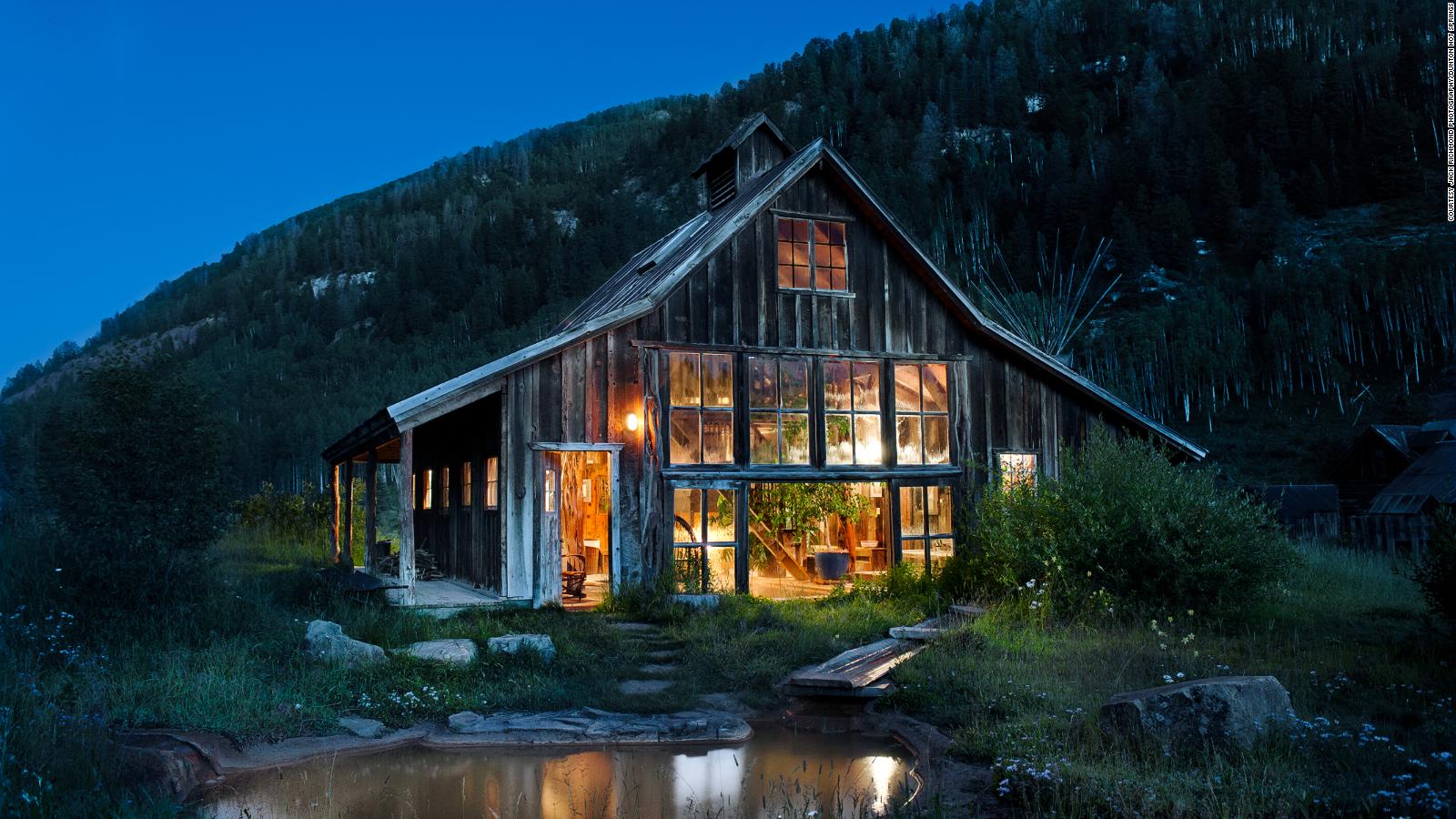 Dunton Hot Springs is gorgeous all-inclusive resort that you that you will find it difficult to leave the beauty of this place. They offer you activities like fly fishing, hiking, horseback riding, rafting and trail rides for summer stay and during winter there is skiing, snowmobiling, ice skating and snowshoeing. Each log cabin in the resort has its own special amenities, outdoor showers, copper tubs and wood burning stoves to make your stay unique.
6. Post Ranch Inn in Big Sur, California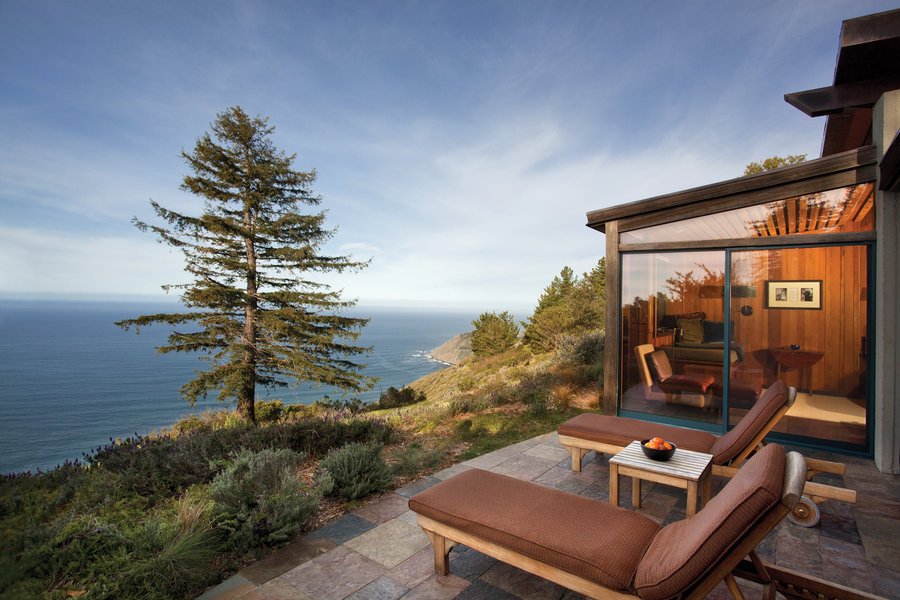 Post Ranch Inn resort has the most incredible ocean views where you can often spot whales from the Pacific Ocean. Each room in this resort gives you a feel that you are having your own tree house. You can get perfect relaxation in this Ranch. They offer you heated pools, complementary yoga class and an award winning spa which you would never like to leave.
7. Auberge du Soleil in California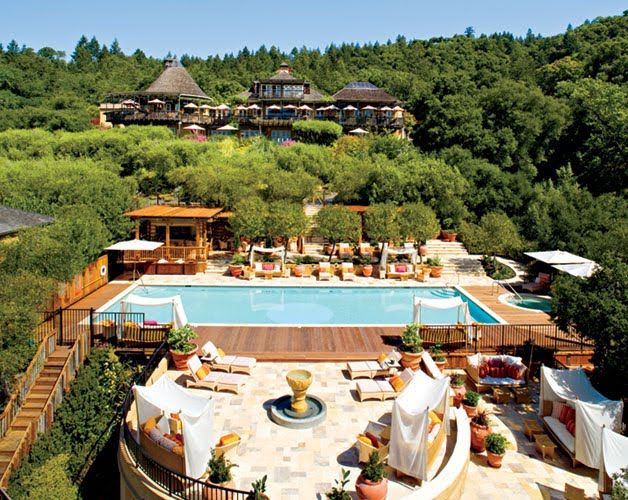 Auberge du Soleil is a French- inspired resort where you can experience the beauty of Napa Valley. The sun-drenched guest rooms and mindboggling indoor-outdoor California style architecture make this resort a cosy and relaxing stay. You can go for wine tasting in the valleys or stay in the resort and enjoy the nature.
8. The Lodge on Little St. Simons Island, Georgia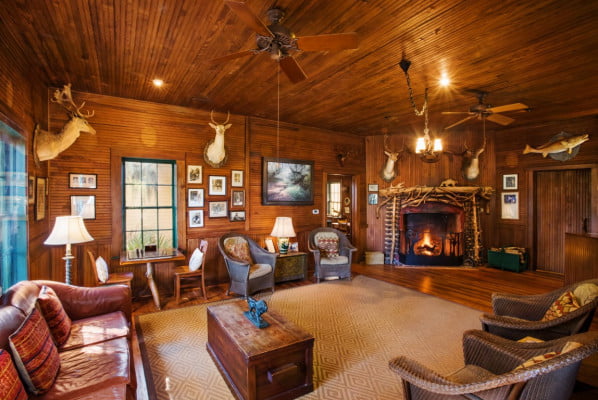 The lodge in St. Simons Island is a private spot with privately owned guest rooms and cottages. The unique features of the rooms like outdoor shower and rocking chair will help you to be one with the nature. You can take a stroll along the seven miles of untouched beach. The island itself will guide you for wildlife tours and take you fishing, bird watching and boating.
9. Twin Farms in Barnard, Vermont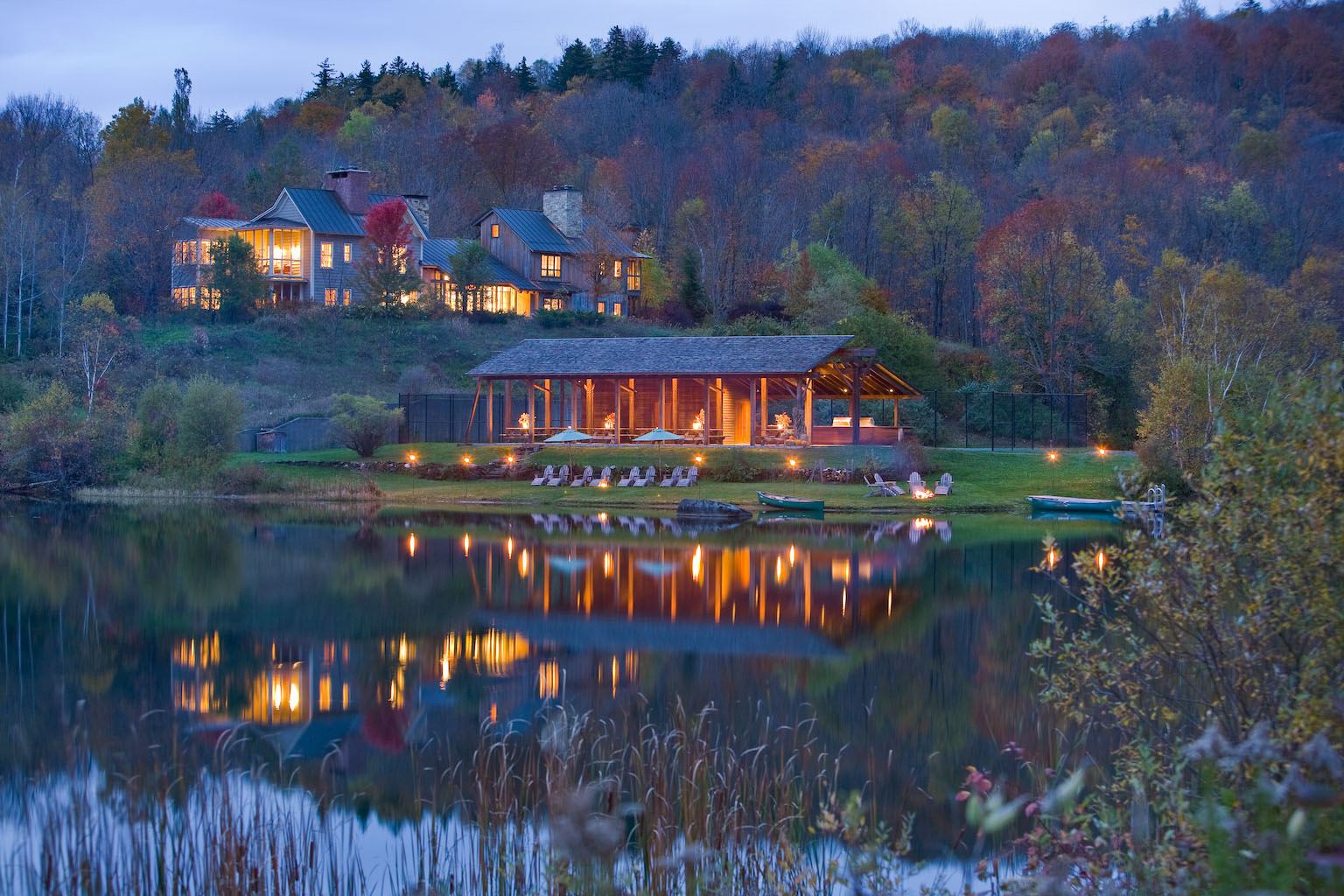 Twin Farms is a romantic and rustic getaway place to invigorate. This resort offers you breakfast in bed so that you don't have to leave your room. To keep yourself entertained you don't have to leave the place as they have everything from tennis to snowshoeing to a spa. They also have a writer's weekend and murder mystery weekends.
10. Amangiri in Canyon Point, Utah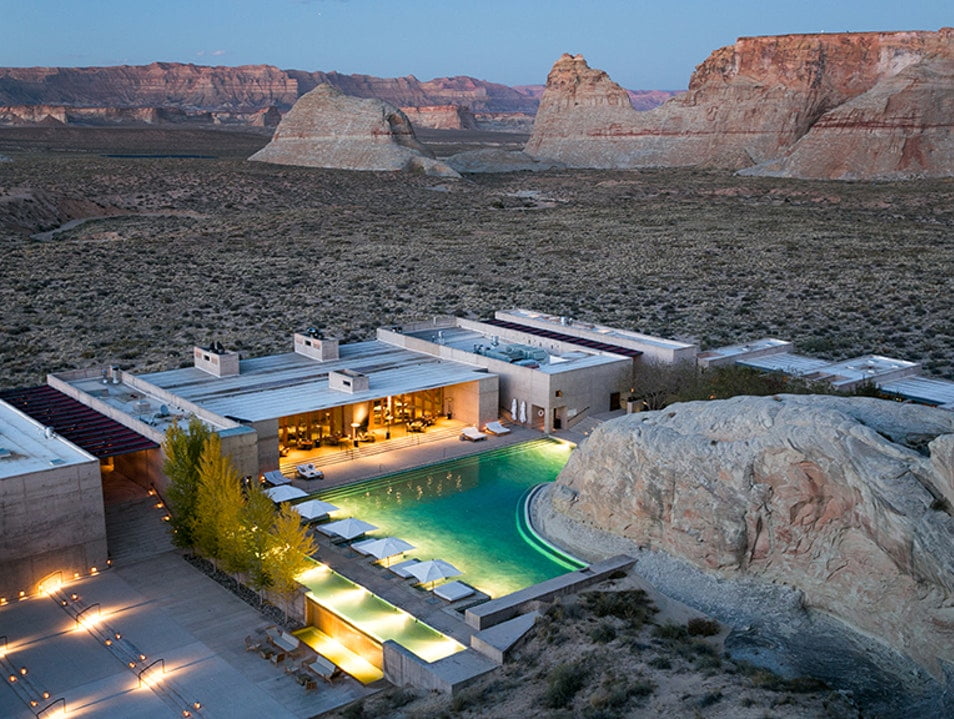 If Total seclusion is your idea of a great vacation, then Amangiri is the resort for you. Situated close to a number of parks including Grand Canyon, Bryce Canyon and Zion National Park, you can enjoy a lot of outdoor activities like rafting on the Colorado river, hot air ballooning or exploring the desert etc. Each contemporary suite is customised as you prefer, with amenities like private lap pool, outdoor dining area and a private terrace.
11. Lodge and Spa at Brush Ranch in Saratoga, Wyoming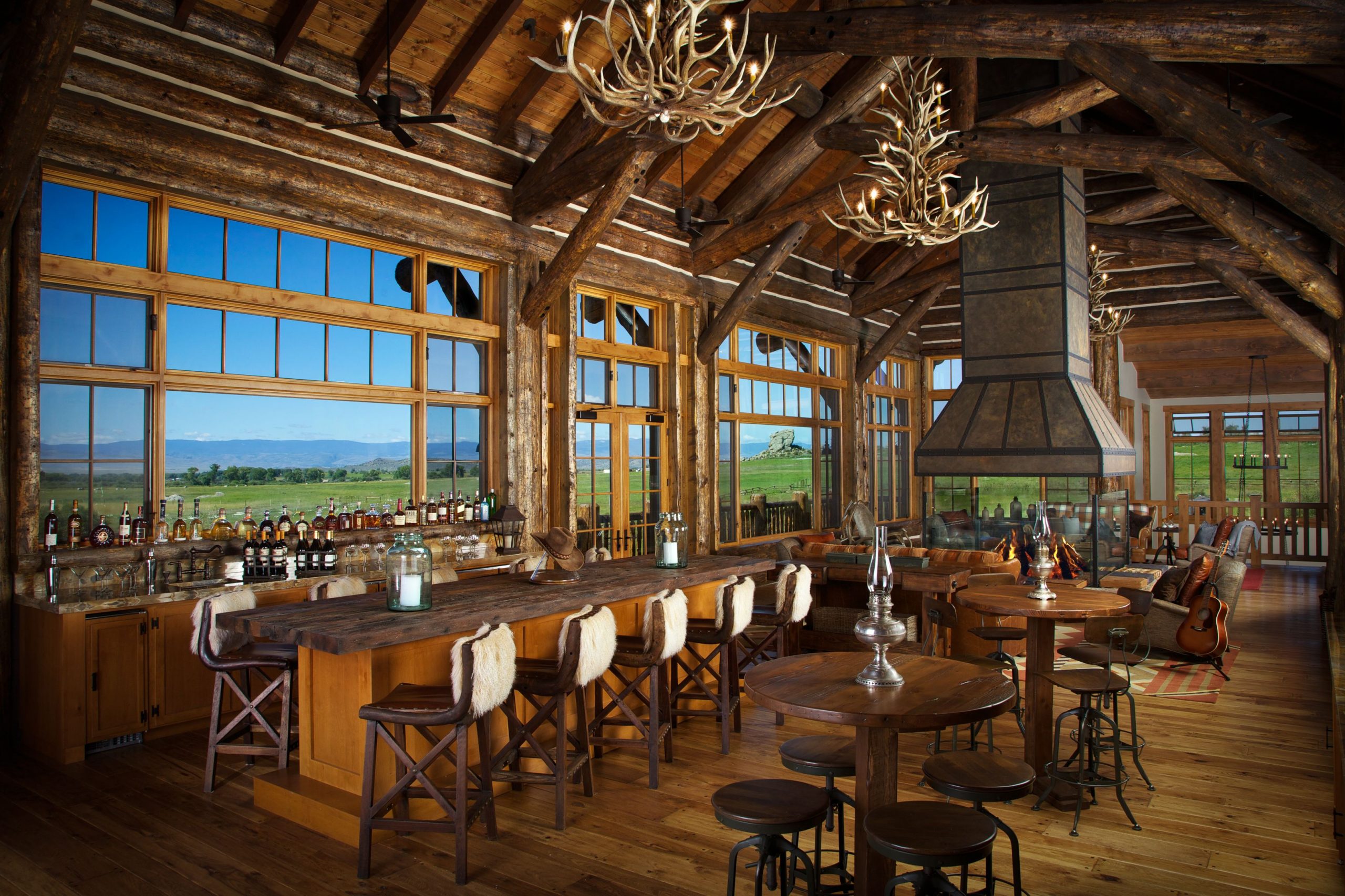 Brush Creek is a luxurious Ranch where you can relax and let the ranch plan your vacation. You can select from wide range of activities like an ATV ride, relax with a massage and end your day with camp side dinner.
12. Travaasa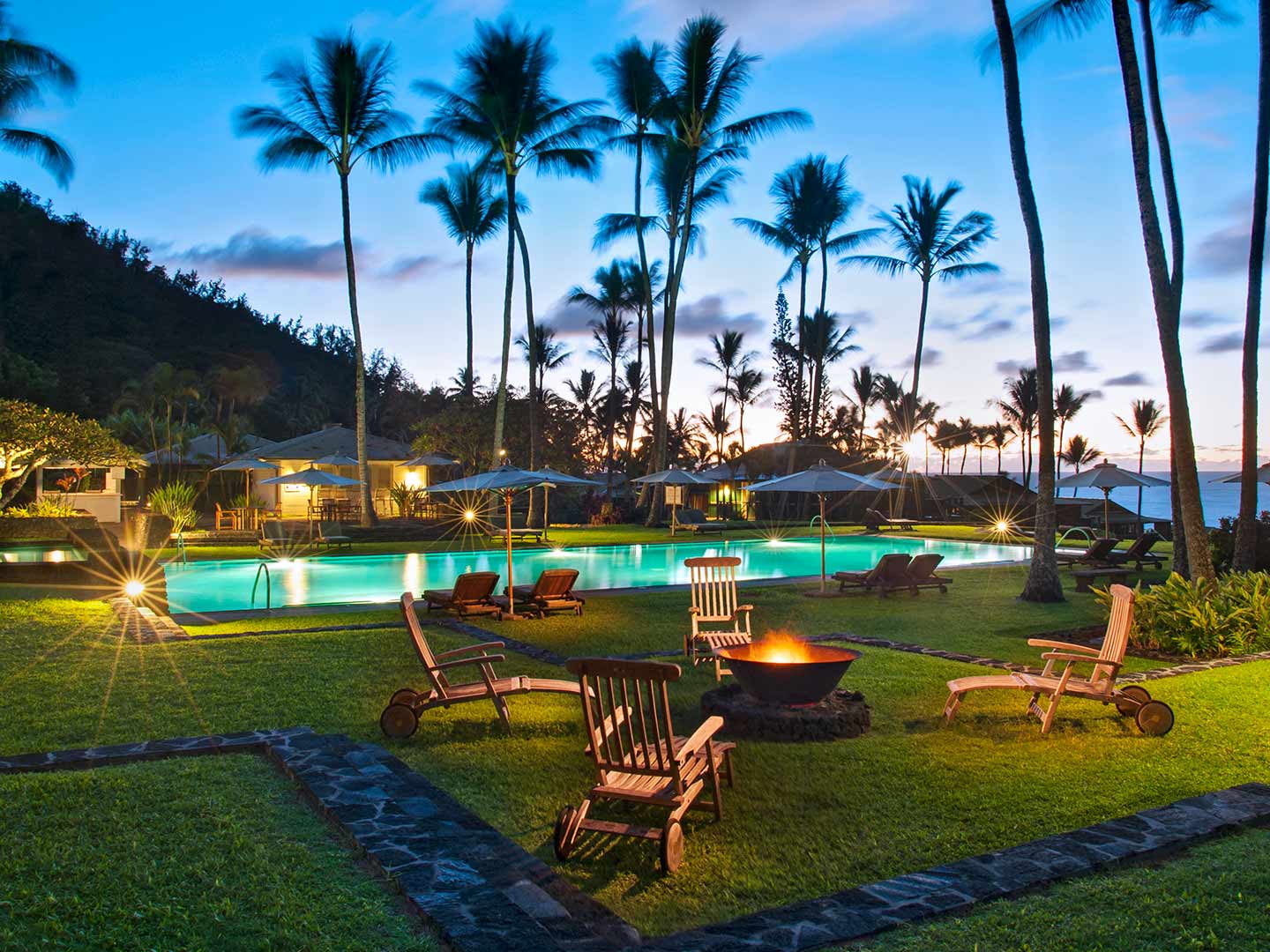 Want an authentic Hawaiian experience with a luxurious resort? Then travaasa is for you. Located in Hana, you can experience traditional Hawaiian cuisine through a Hawaiian fishing net or relax in the spa.