11 Things You Should Not Miss While Visiting Paris
Paris, most often referred to as "The City of light", is the dream destination of couples. It is also the most beautiful and most expensive city in the world. There is so much to see and do in Paris that it is impossible to narrow it down to the essentials. From the food and culture to Fashion and breathtaking places, there are endless overwhelming activities to fit in the course of few days. Here are few must to do things, to add to your bucket-list when you visit Paris.
1. Eiffel Tower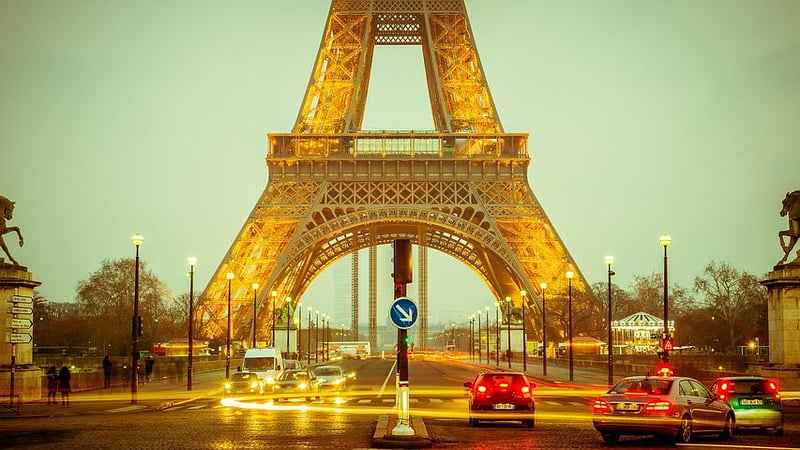 Eiffel Tower is the ultimate civic emblem of Paris, just like the Statue of Liberty is to New York. It was built and designed by the French Engineer in 1889. You can enjoy a Parisian panorama by walking or taking an elevator up to the top where you can get the view of other notable attractions. Though you have to pay a price to get to the very top, however, most agree that the views are worth it. You can take a tower trek at night and catch the glimpses as the Eiffel tower as it illuminates the golden city below. The nights are priceless to see as it twinkles.
2. Musee Du Louvre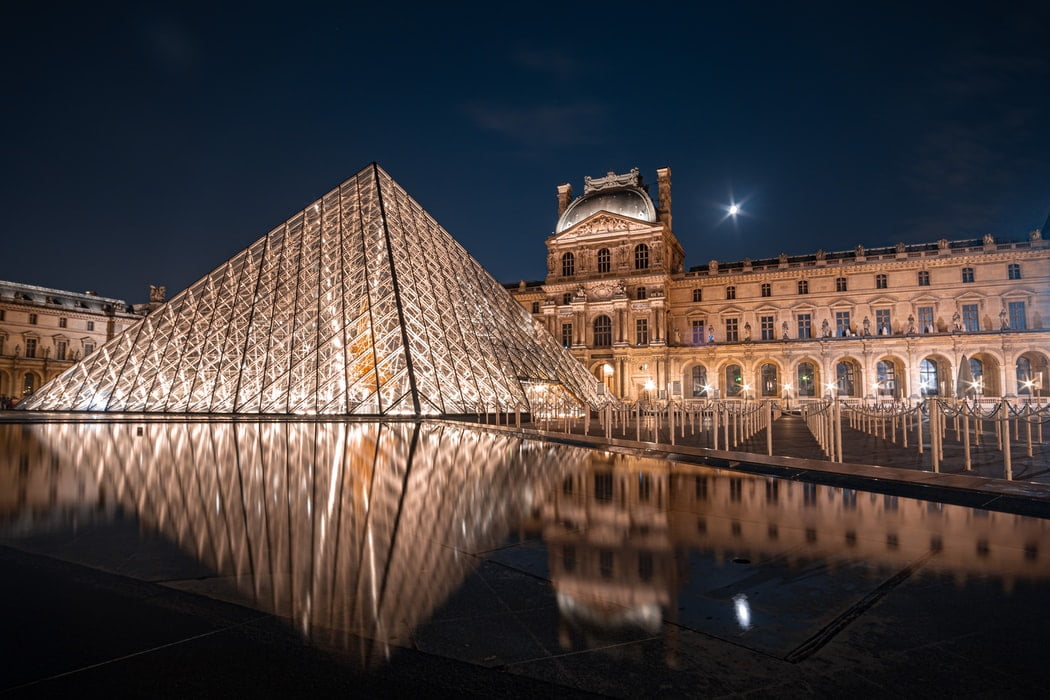 This landmark is not to be missed when visiting Paris. Musee Du Louvre is the world's largest art museum which was opened in 1793. Louvre is a sight of attraction as many travelers endure the crowds and the sheer enormity of the museum. If you are a budget traveler, plan your visit on the first Sunday of every month, when access to the permanent collections is free.
3. Notre-Dame Cathedral (Cathedrale de Notre Dame De Paris)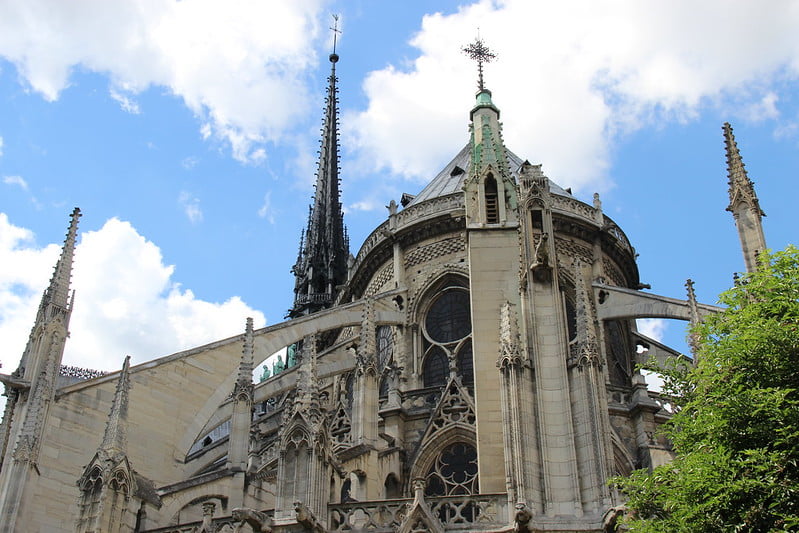 This religious site exists as one of Paris' top attractions. The Cathedral visit is free. However, those who want to climb to the top and view St-Sulpice, the pantheon, Arc de Triomphe and Montmartre, will have to pay a fee. If you're not a great fan of heights, venture the cathedral floor into the crypt.
4. Champs-Elysees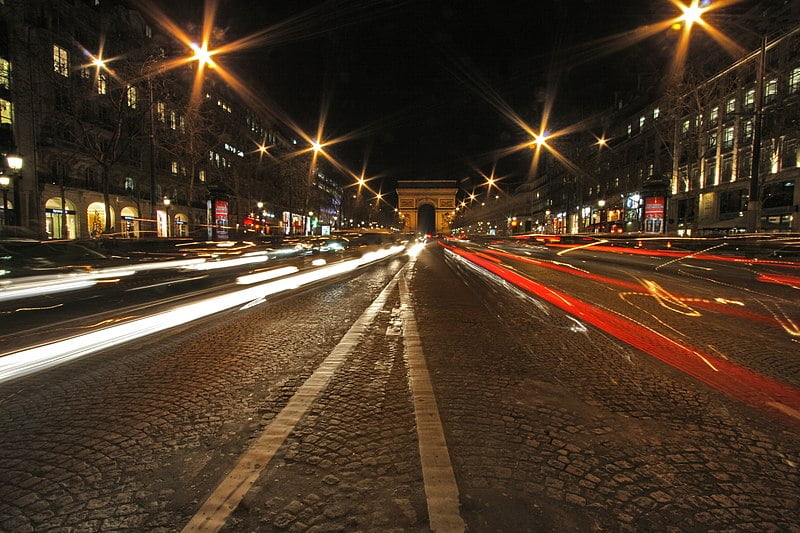 This is Paris' most famous Boulevard, stretching more than a mile from the dazzling obelisk at place de la Concorde to the foot of the Arc de Triomphe.  This place is a shoppers dream but due to shockingly high price tags, its best to save your souvenir shopping to another place.
5. Arc De Triomphe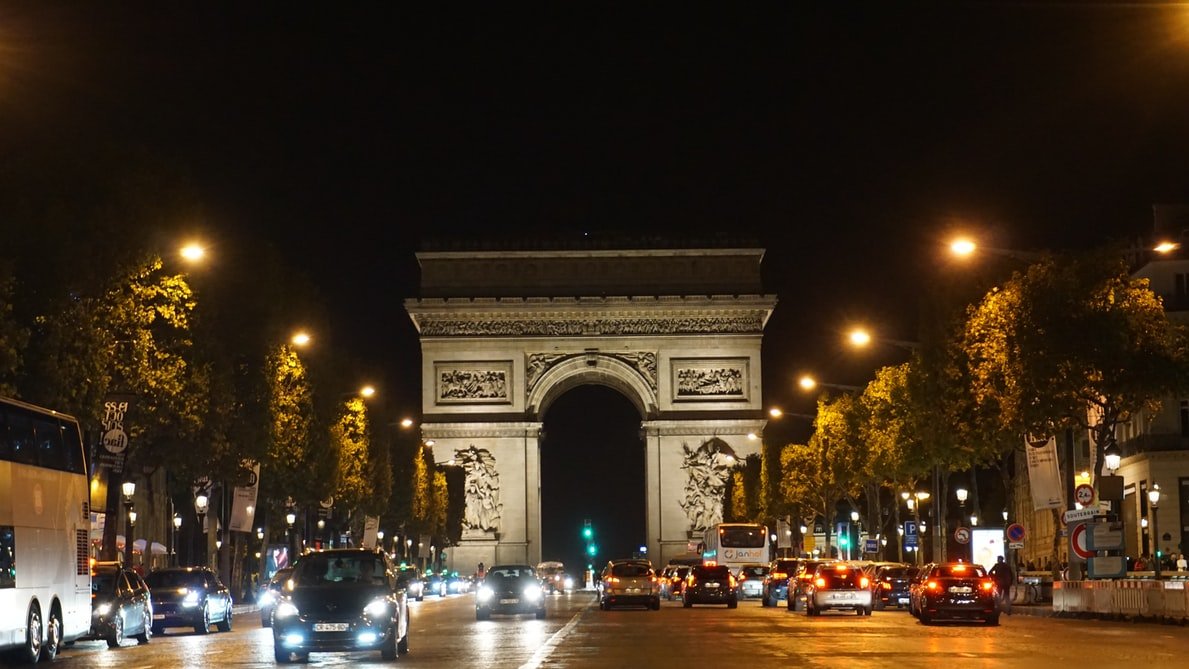 This Arc stands at the head of the Champs-Elysees, It faces the glittering gold tip of Place Du Concorde's obelisk. You climb to the Arc's panoramic viewing terrace and gaze down each avenue into the city. There are rows of neatly trimmed plane trees which line each avenue. Also, from this place, you can see the Eiffel tower in its entirety as well.
6. Musee d'Orsay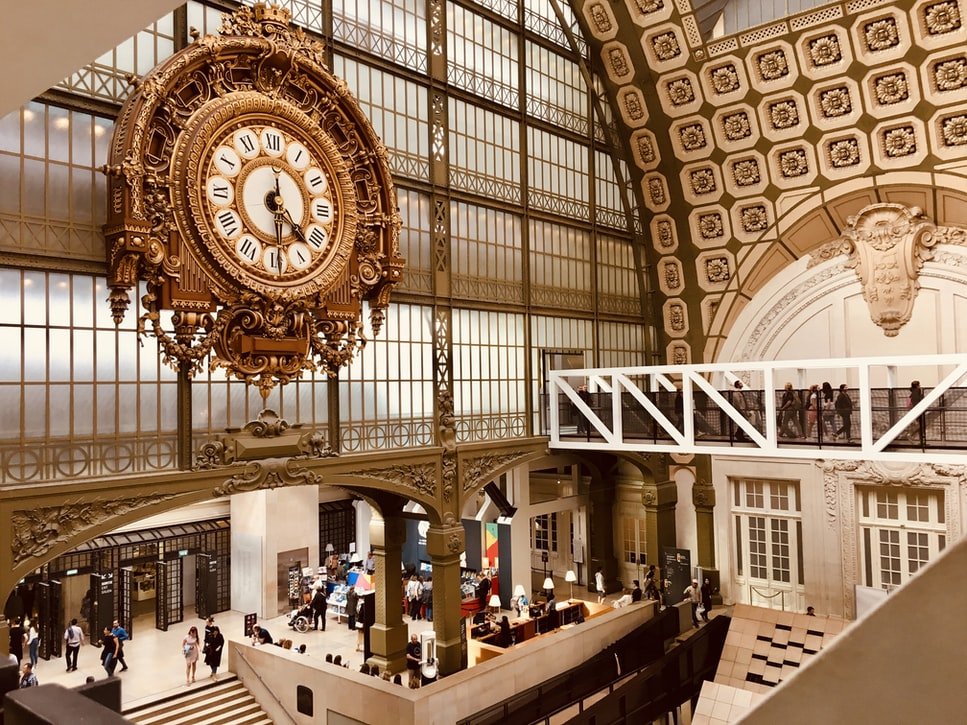 The Musee d'Orsay is known as the world's largest collection of post-impressionist works. You can see paintings by French artists like Monet, Degas and many others. You can catch a breathtaking view of the Sacre-Coeur Basilica if you climb atop the museum's top balcony. Recently, most travelers seem to enjoy the Musee d'Orsay better than the Louvre.
7. Pere-Lachaise Cemetery (Cimetiere du Pere-Lachaise)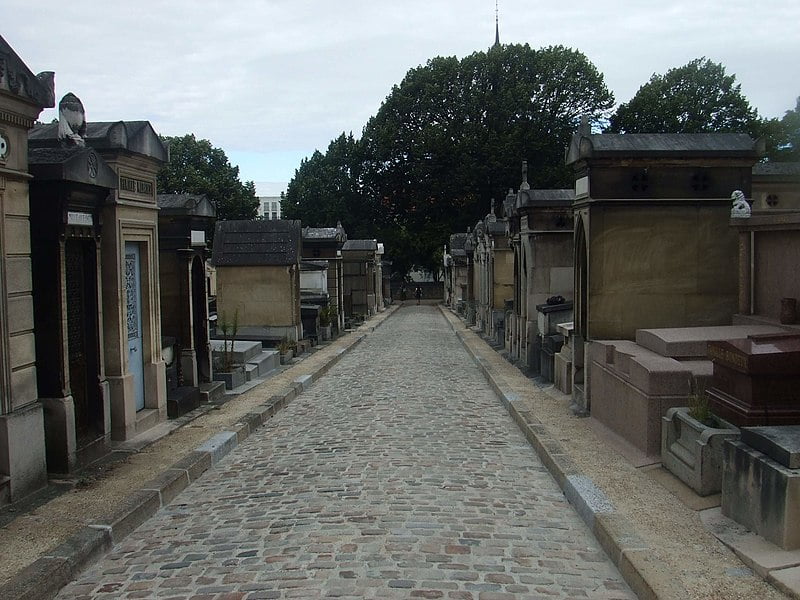 The Pere-Lachaise Cemetery is one of the world's most famous burial grounds. Burial grounds of late celebrities and other well known names can be found here. Although the admission is free, it is recommended to buy a map. Some suggest taking a guided tour.
8. Le Marais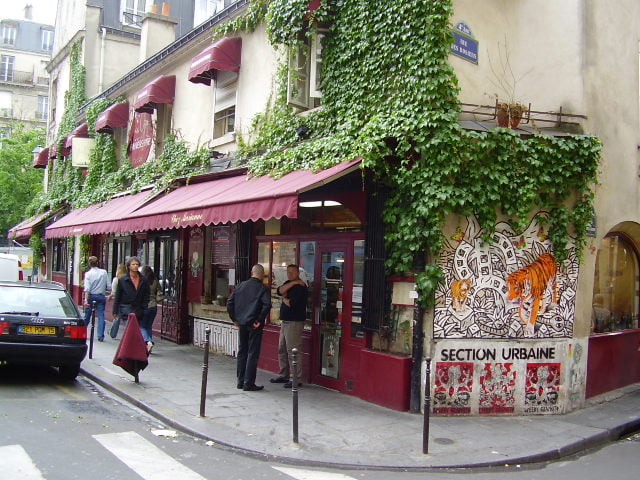 Le Marais is one among the oldest and coolest district of Paris. While you walk through the cobbled streets, it will give you a feel of walking through medieval Paris. You can find numerous restaurants and stores marked with Hebrew writing as it is the city's historic Jewish district. In its many streets, you can get the aromas of freshly baked savory falafel and the challah bread.
9. Paris Catacombs (Les Catacombes de Paris)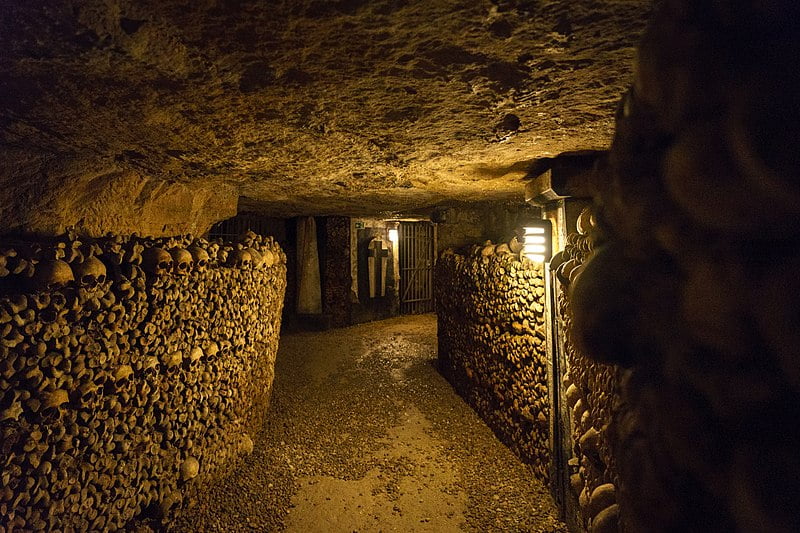 Paris is not just a romantic place but also the place Catacombs are downright chilling. This Catacombs was nearly used for 30 years, it provided safe and ample space for the deceased loved ones. It is suggested to taking guided tour to avoid getting lost. You must also wear sturdy shoes as the place is full of gravel and slippery in some sections.
10. Musee Rodin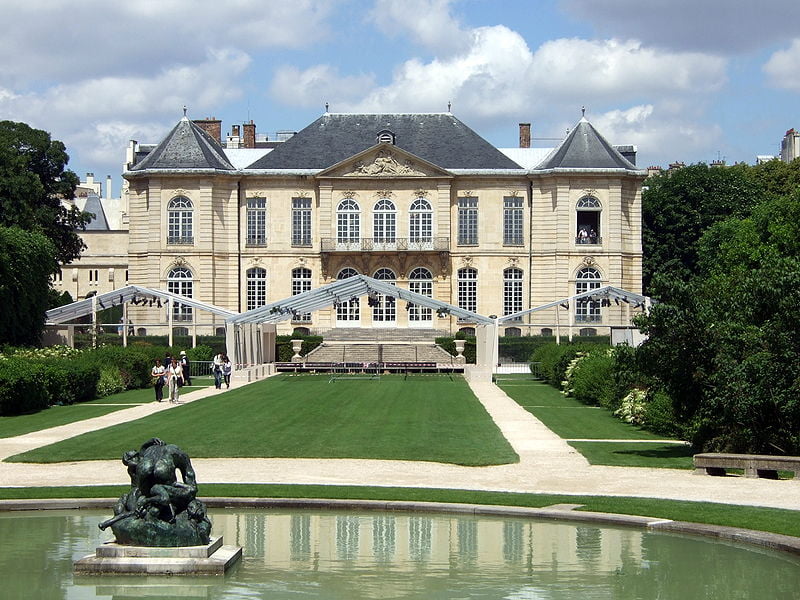 Musee Rodin is the hidden jewel in the city. Unlike any other Parisian museums, Musee Rodin offers a peaceful and serene atmosphere. Most of the travelers say that this museum and the accompanying English-style rose garden is the highlight of a Paris trip.
11. Paris Chocolate and Pastry Food Tour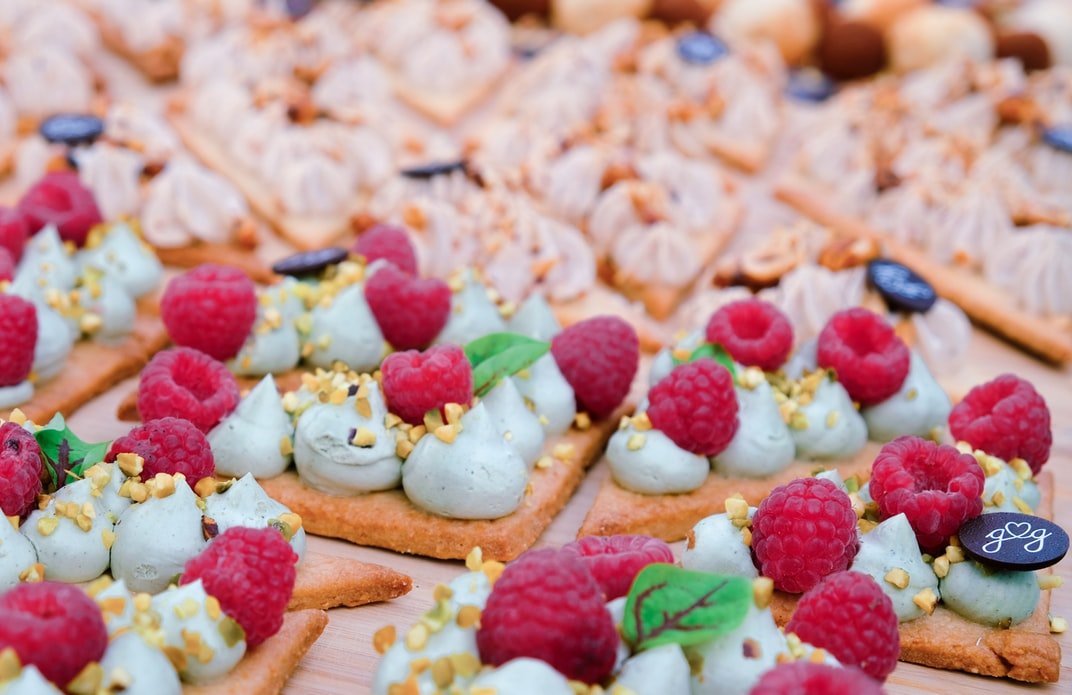 Paris is the home of chocolates, cakes, cheese and wine. You can take an afternoon tour through the French gourmet specialties, combined with Paris chocolate and pastry food tour. This tour will be led by an expert food connoisseur and the tour group is restricted to maximum of eight. Your guide will take you to at least three bakeries and pastry shops and three chocolate shops. The guide will introduce you to the fine art of pastry baking and chocolate making and it includes an overview of French culinary habits.