Top 10 Beaches For Ultimate Vacation Experience
Are you thinking of spending your next vacation on a beach side? —– Beaches are the ultimate spots for ultimate vacation experience, the sight of hot-bodied surfers, the ocean currents moving up and down, the beautiful beach sand, the sun bath and don't forget the drinks by the beach side all make an absolute vacation experience to cherish forever. So next time you decide to go on a beach vacation, take a look at our top best beaches to know the ones that provide the most fun and the ones that suits your style.
For a perfect beach vacation, you need a perfect plan. Do you plan to go to the vacation with your family or alone? — If you are going with your family, you need a family-friendly beach. If you are going alone or just with your spouse, then you may choose more mature beach for the ultimate beach experience.
1. U.S Virgin Islands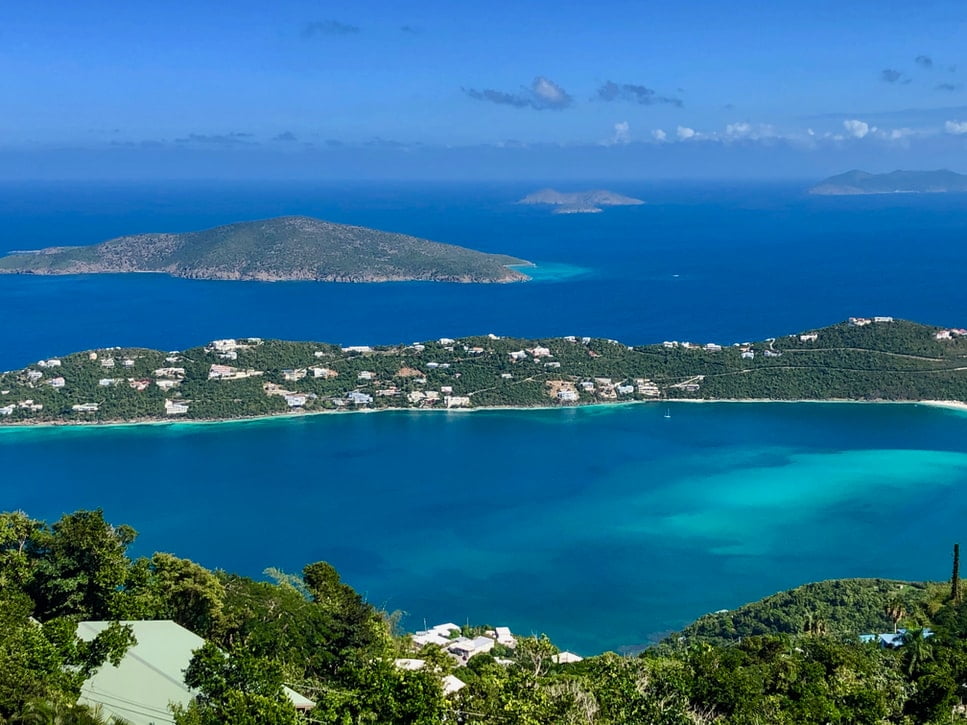 If you plan to spend a splendid Christmas on an island beside the ocean, then prepare for ultimate vacation experience on the U.S Virgin Islands. It is considered the "America's Caribbean Paradise", there are parties and Carnival parade in this spot to keep you entertained throughout your stay. You can spend your vacation on all the three islands if you need lots of pampering. This places display awesome scenery. Make sure you go with your camera; the experience here is definitely the one you will like to cherish forever.
2. Crane Beach, Barbados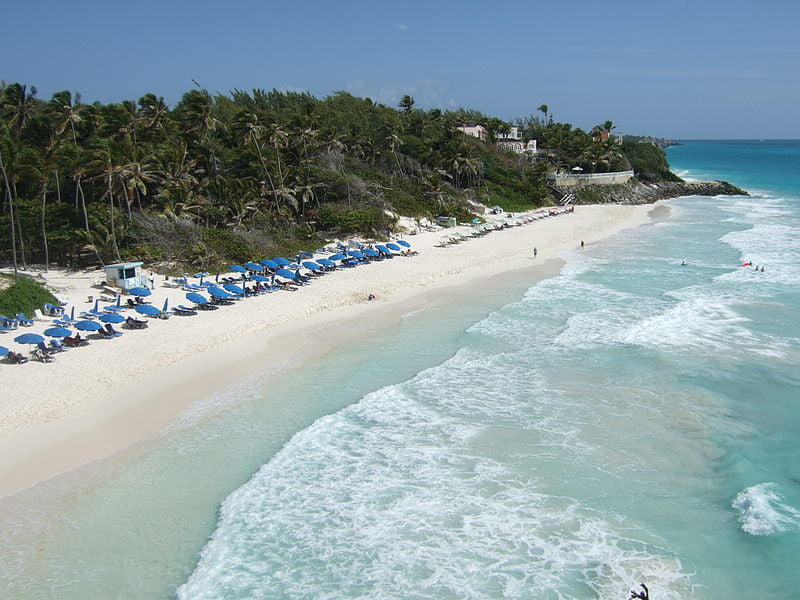 Barbados is an awesome destination for vacation; it is a country with beauty and rich cultural heritage. The crane beach is actually a coral island; made up pulverized coral which gave the place an excellent sand texture. Crane Beach is popular for its great waves and surfers, Surfing in the Crane beach requires surfers with experience, don't just jump into the water without having prior experience of surfing.
3.Kauna'oa Bay, Hawaii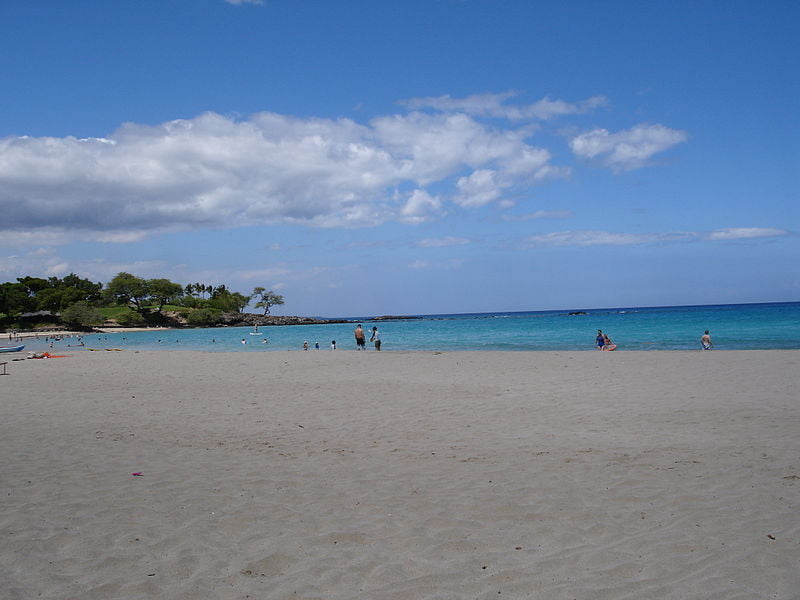 Think of a vacation in Hawaii and the next thing that will come to your mind is Kauna'oa Bay. It is the travelers' ultimate beach vacation destination. This awe-inspiring beach is located on the Kohala Coast of the Aloha state's Big Island. You can get to see the picture of this quintessential beach on most postcards of Hawaii. The beauty of this beach is as result of tall leafy palm trees, abundant white sand and very clear calm blue water. It is a perfect spot for family beach vacation.
4.Hilton Head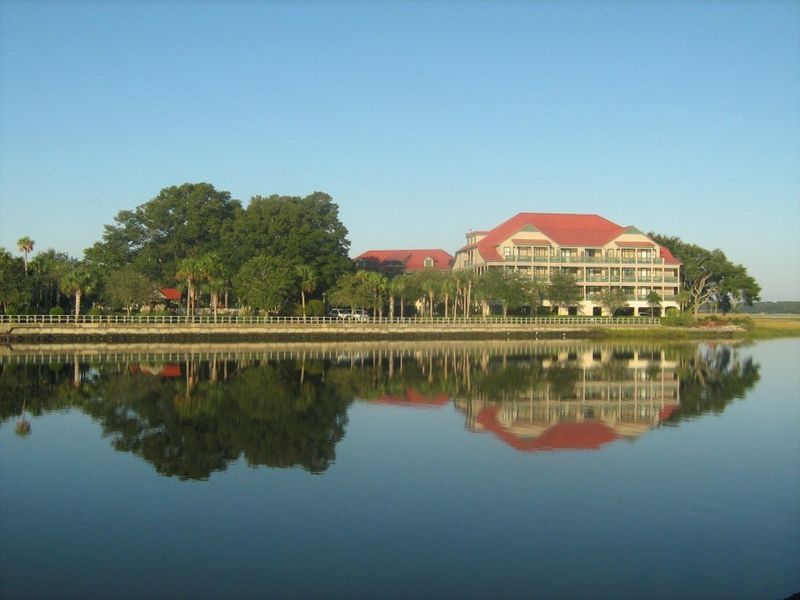 Maybe you are looking for a perfect spot for a family vacation in the beach side. This forty-two square mile beach offers one of the best beaches for a family vacation. Vacation activities here are a little slower than most other beaches, you are likely to find retirees and maybe some couple of young buddies around here. However, the beach makes for a great spot if you are planning to slow it down with your family and catch up on the times you have lost.
5.Coronado Central Beach, California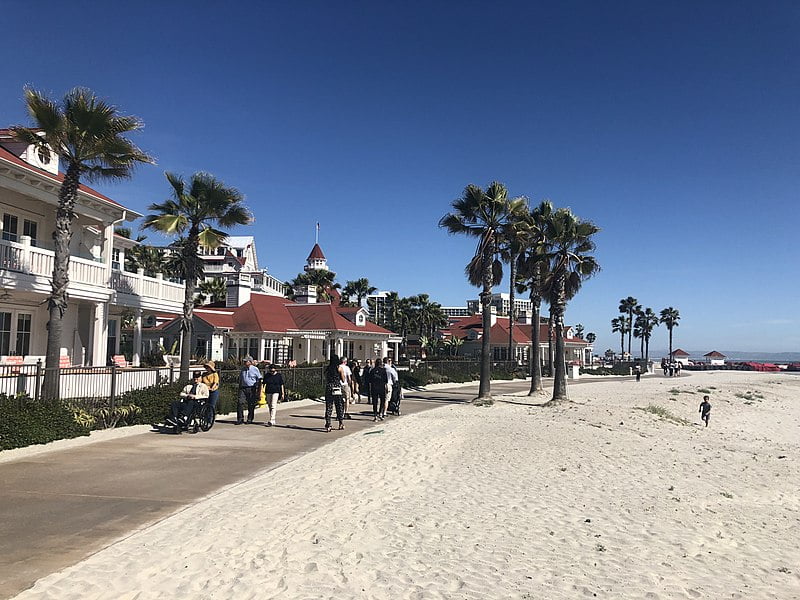 As December draws near, expect this beach to be parked with fun-seekers, those seeking for some thrills and exuberant lives. This beach extends more than 1.5 miles behind the great houses beside Ocean Boulevard and situated affront Hotel Del Coronado. From December to February, this place is parked with sand sculptors, swimmers, bodysurfers, tide poolers and boogie boarders. Life at Coronado beach is extremely fast and very fun. Perfect for thrill seekers and maybe a couple.
6.Virgin Gorda, British Virgin Islands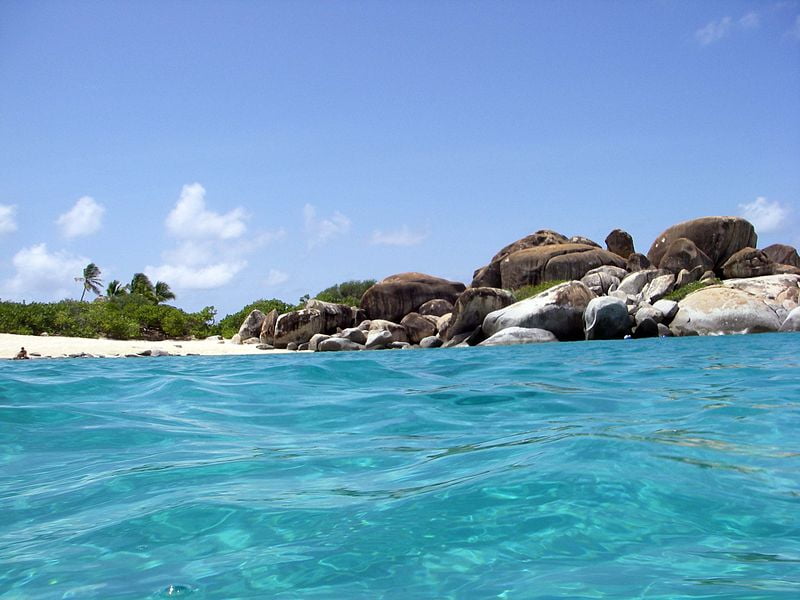 This is one of the popular tourist spot with an awesome resorts, fabulous beaches and great sailing. The British Virgin Islands come about as a result of collection of other smaller islands, with each one having its own unique topography and vibe. The beach is best known for the Baths, which is a national park of unique nature on the southwest of the island coast with sandy beaches covered by very big granite boulders, with some of these boulders reaching up to forty feet. Virgin Gorda makes an excellent vacation for couples to take a beach vacation this period. Explore life from another dimension when you made a visit to British Islands.
7.Clearwater Beach, Florida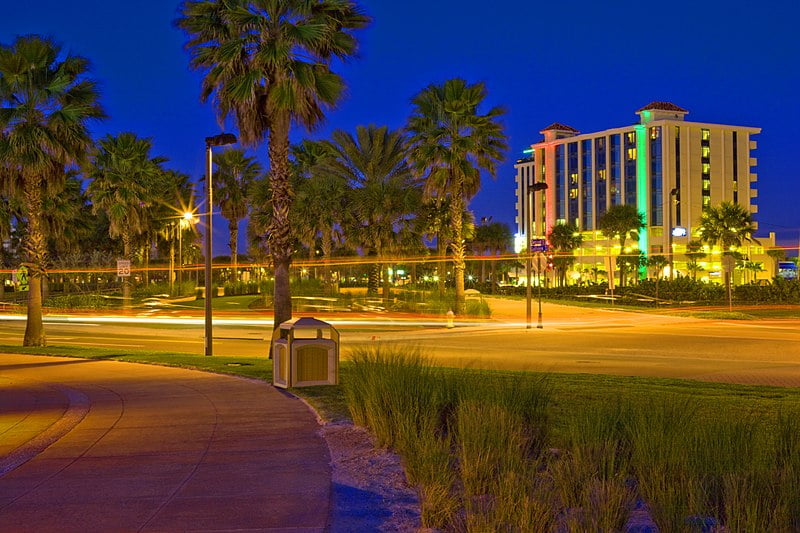 Clearwater Beach serves as one of Florida's ultimate vacation spot for families and couples seeking for a perfect vacation by the beach side. It boasts of sandy shores and beachfront hotels that are relatively cheap, hosting thousands of fun seekers every year. The beach is spread on a narrowly three mile stretch to the Pinellas Peninsula on the Gulf Coast and it met the blue waters of the Gulf of Mexico by the west side and Tampa Bay on the east side. There are lots of activities for couples to enjoy together on this spot, from sunbathing on white sands, playing volleyballs with strangers, going on a dolphin-watching cruise to renting fishing boats. It is parked with fun and amazing scenery for a perfect vacation; just don't forget to go along with your camera to keep the memory alive.
8.Eagle Beach, Aruba.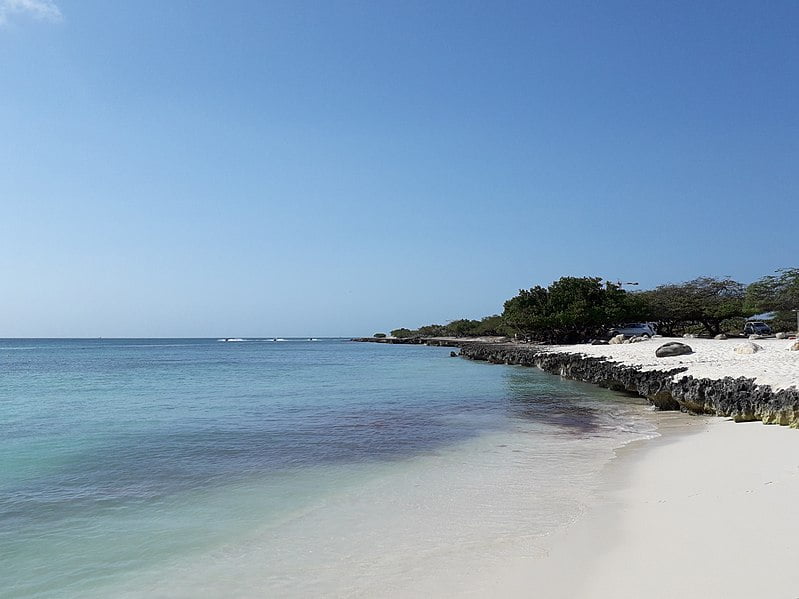 All year round, Aruba boost of perfect weather. The Eagle beach has less noise and disturbance than most of its neighbors but still offers a good experience to tourists and fun seekers. It also has miles of clean shores with tranquil waters and tall beautiful palm trees. The scenery here is fabulous, excellent for a perfect picture. Eagle beach is one of the most beautiful beaches on the south pacific with gentle surf perfect for surfers and swimmers.
9.Myrtle Beach, South Carolina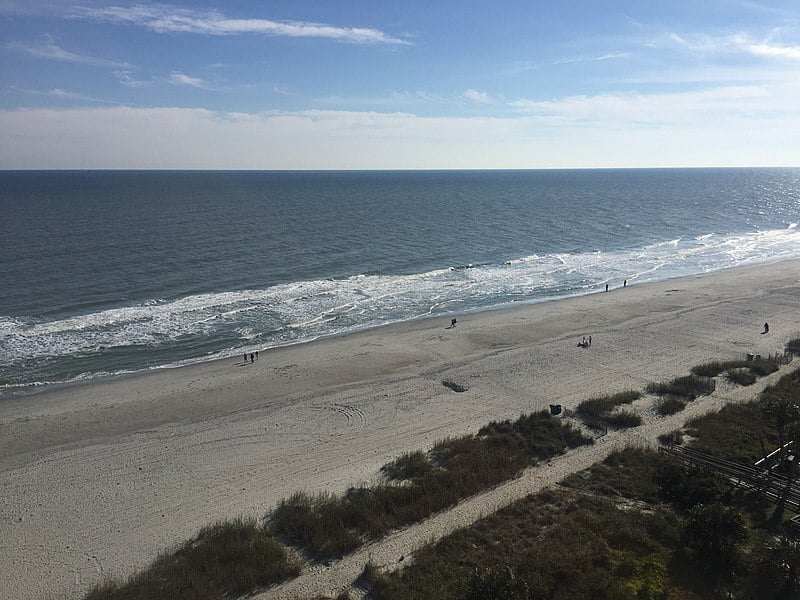 The Myrtle Beach in South Carolina stands as the ultimate vacation hub in the East Coast. This place provides ultimate fun to fun seekers; there are live entertainments, waters, restaurants and beaches, with surfers showing their styles. If you are looking for hot bodies, you will definitely found them in Myrtle Beach. The beach is an extensive stretch of silky white; it provides opportunities for sunbathing, surfing, sailing, swimming and even for fishing.
10.Manele Bay, Hawaii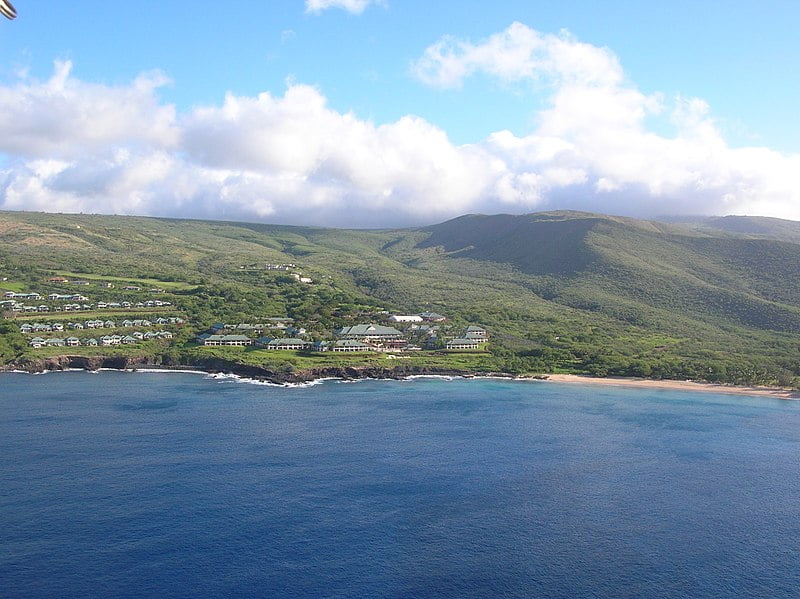 The Hulopo'e Beach which is situated on the island of Lana'i has long been considered the ultimate beach vacation spot and the world's most perfect stretches of sand. Here is an absolutely beauty and guarantees to provide you with an experience that you will forever cherish. It has a resort that overlooks the bay, you even get to see a spinner dolphin albeit occasionally. You can take a swim, surf or even build mud houses in the sand besides the beach. If you are looking for a perfect spot for a vacation on the beach, then here is the place you will definitely fall in love with.