30 Cheapest Countries to Visit for Budget Travelers 
Looking for a place to visit this year? Let's help you find exactly what you're looking for! Here are 30 of the cheapest countries that budget-conscious travelers will love to explore!
Traveling isn't only about sightseeing. It's also about learning life's lessons as a whole. The local cuisines of today are more distinctively tasty due to multi-racial influences. The invaders and the invaded are now allies. The once dreaded seats of colonial powers, forts originally built to shun invaders are now museums or ruins. The more complex a country's history is, the more fascinating it becomes.
Traveling makes you see this welcome evolution with open-mindedness. It teaches you how to appreciate nature, embrace the unpredictability of things, and learn the value of adaptability, and spontaneity.
And the good news is you can travel without having to spend that much. There are 30 cheapest countries to visit for budget backpackers! But before that, here's the key to understanding the…
Factors That Affect Travel Expenses
The approximate average daily cost listed below covers just the food and local transportation. This doesn't include flight costs, insurance, accommodation, cost of activities, tour guides' fees, and other travel-related incidentals.
Flight costs vary depending on your location, what time of the year you're traveling, and where you're flying to. Check out a reliable travel agency for bookings, and let them do the legwork for you. They'll help you find cheap flights. 
Suggested budgets are categorized as the backpacker budget, then there's the midrange, and the luxury budget for a day, which can go up to $100+ per day. 
Travel costs vary depending on what activities you'd like to engage in. Your lifestyle also factors in – your choice of accommodation, dining and drinking preferences, and your spending habits.
12 Cheap Countries to Visit for Budget Travelers
These are some of the cheapest places you can visit without breaking the proverbial bank. They offer unforgettable experiences, relaxation, and the fulfillment of a life's goal.
Portugal – $30 to $40
For a cheap country in southern Europe, Portugal has everything at a much lower price than other countries in the region. It's home to Livraria Bertrand (the world's oldest bookstore), Cristiano Ronaldo, and the pebbly beaches in Madeira.
The majestic Palacio de Bolsa and the wine cellars in Porto, Vasco da Gama (the second-longest cable-stayed bridge in Europe), the palaces and castles in Sintra.
The Douro Valley is the world's oldest documented wine-growing region in Portugal. And one of its 17 Unesco World Heritage sites, recognized for its verdant slopes and high-yielding vineyards. Portugal offers reasonably priced local food, drinks, and affordable accommodation.
Peru – $35 to $40
Peru is home to 11 UNESCO World Heritage sites, including the Incan fort Machu Picchu in Cusco, and the Nazca Lines. Peru is also known for its Mayan ruins, natural wonders, delicious food, rich history and indigenous people.
45% of Peru's population are descendants of the once-powerful Inca empire. The Quechua-speaking Incan offsprings are farmers in the Andes.
The North Coast is famous for its seafood. The cities of Puerto Chicama and Huanchaco, and the towns of Lobitos and Máncora are a famous surfers' paradise.
Nature lovers can hike farther north to explore the mangrove forests and crocodile sanctuary.
The Sechura Desert in the north is Peru's least visited place – only because it's too far from Lima. But it's still invaluable and worth a visit for its wildlife, distinctive landscape, and archaeological value.
Peru is a nice destination for nature lovers and adventure seekers. It's also one of the cheapest in South America.
At an average daily cost of $30 per day, Peru is budget-friendly. Mid-range: $35 to $100 per day. Luxury travel: $100+ per day.
Bulgaria – $30 to $35
Bulgaria is an underrated tourist destination. Most countries in eastern Europe are pricey. But for $30 to $35 cost per day, Bulgaria is one of the cheapest countries to visit, compared to France, Monaco, and other countries in western Europe.
The Archaeological Museum in Varna, the ampitheater in the historical city of Plovdiv, which is the oldest in Europe. The gorgeous beaches in Albena, the ski resorts in Bansko, and more. Bulgaria's rich culture is a result of multi-racial influences, as shown in its crafts, costumes, traditional music and dance.
Vitosha Mountain in Sofia, the capital city, is an excellent site for exploration, hiking, and skiing. Numerous bus lines, bikes, and ropeways make the mountain accessible.
The Danube River flows from the mountains of western Europe in Germany through Bulgaria to the Black Sea.  
Egypt – $33
Egypt is one of the cheap travel destinations in northeastern Africa. It's home to 7 Unesco World Heritage sites, Nile River Valley, the Great Sphinx, Karnak Temple, and the centuries-old Pyramids of Giza.
The GEM (Grand Egyptian Museum) opened just this year. It houses the greatest collection of Tutankhamun's treasures, and the royal mummies of the ancient rulers of Egypt.
Egypt is nestled between the northeastern part of Africa and the Sinai Peninsula in Asia, making it a transcontinental country, and the only contiguous Eurafrasian nation in the world. Ancient Egyptians were among the first to use makeup, paints, dyes, ointments and scented oils for body cleaning and moisturizing.
Egypt is considered an extremely affordable tourist destination. Cheaper than other places in Europe and Asia. Hotels and food are cheap.
Turkey – $37 per day
Turkey is one of the most visited countries in the world but remains one of the cheap travel destinations. It's home to 15 Unesco World Heritage sites. The Byzantine mosques in Istanbul, Hagia Sophia, the amazing rock formations in Cappadocia, and other famous Turkish tourist attractions. The entire country attracts tourists every year because it's cheap. Dining at local restaurants and staying in local guesthouses can save you a lot. 
Turkey is lucky to be between Asia and Europe. So you get to enjoy the best of both worlds. Its culture is made more fascinating by the fusion of Oriental and Western influences, as seen in everything from architecture to local food. Despite that, it's still cheap compared to countries in Western Europe.
Its landscape is a blend of natural beauty, cultural and historical sites. It's a country famous for its bazaars, hammam (Turkish baths), carpets, great food, tea, and baklava (Turkish sweet treats).
The Czech Republic – $41
The Czech Republic, officially Czechia, is a landlocked (a country with no access to an ocean) state in Central Europe. It's home to 16 Unesco World Heritage sites, over 2000 castles and manor houses built to serve as residences for the elite, and as protection from invaders.
It's also home to the St. Vitus Church in Cesky Krumlov, the Czech Museum of Silver in Kutna Hora, and more.
Prague is the ideal place to stay for first-time travelers. It's where you can find accommodations at the cheapest prices. It's home to the ancient Astronomical Clock in the Old Town Square.  
Czechoslovakia was officially dissolved in January 1993, and was divided into Slovakia and what's now known as the independent state of the Czech Republic.
At $41 average cost per day, including accommodation, food, and transport fees, Czechia is one of Europe's most affordable destinations. Costs vary depending on your location, lifestyle, lodging choices, and spending habits.
Poland – $43
Poland (aka the Land of Fields) is a fascinating country in Central Europe. It has 139 spectacular beaches, including the Poniatowka Beach in Warsaw, rye and rice fields, and snow-capped mountains. The world's first upside-down house in Szymbark Park was built by Polish philanthropist Daniel Czapiewski.
Poland is home to the Wieliczka Salt Mine, which is one of Poland's 17 Unesco World Heritage sites. The salt mine is famous for its chandeliers, chambers, underground chapel, and sculptures carved from rock salt.
It's also home to the 13-century castle and fortress Malbork Castle, the largest of its kind in the world.
Its low cost of living, good wifi connection, natural beauty, incredible history, and culture make it a great place for digital nomads and ex-pats.
Poland has all the best food and amazing sights of Central European countries. But without the high prices and mass tourism.
Albania – $45
Albania is known for its natural beauty. Around 70% of its territory consists of hills and mountains – 3,445 named peaks, the highest of which is Mount Korab. The villages of Theth and Valbona are great for hiking. Albania is one of the cheap places that's off-the-radar. It's an underrated country that offers incredible value. Albania has become a digital nomad hotspot in the past few years.
The Butrint National Park is one of Albania's 4 Unesco World Heritage sites, recognized for its archeological monuments and wetlands.
Sarandë is a port city that lies between hills of olive plantations and the Ionian Sea. Famous for its white sandy beaches, turquoise waters, and archaeological ruins. Sarandë welcomes the steady influx of tourists who come via cruise ships.
Kyrgyzstan – $55 per day
Kyrgyzstan is a country in Central Asia. Its vibrant capital city is Bishkek. Kyrgyzstan is a cheap country to travel in, especially during summer when camping is at its peak season. If you're not into camping, there are homestays and cheap guesthouses that you can spend the night in.
The Jyrgalan Valley is known for its alpine lakes and breathtaking hiking trails. The rivers and canyons in Tien Shan, the waterfalls in Jeti-Oguz, and the Chon Alai Range in the south.
For most travelers who love the outdoors, Kyrgyzstan is an interesting country and one of the cheapest places to visit in Asia. Almost everything is available at bargain prices, from food to lodging, and public transportation.
Romania – $57
Romania is a hidden gem very few tourists know. It's famous for the Carpathian Mountain Range, the Bucharest Village Museum, its well-preserved medieval towns, castles, monasteries, and fortified churches.
The hilltop Bran Castle in Transylvania is believed to have been the home of the legendary Count Dracula.
Sighisoara is a 12th-century town known for its clock tower that houses a museum. The Sighisoara Citadel (fortress) is one of Romania's 9 Unesco World Heritage sites.
The Black Church in Braşov is the largest Gothic-style landmark in Europe. Constructed in 1383, the church is noted for its smoke-blackened walls that resulted from a fire in 1689.
At $57 average daily cost, Romania is another cheapest country in Europe. Meals are $29, and local fares, $22. Hostels start from $10 – $15. You can get a private room for $20.
Croatia – $58 to $269
Croatia is a small, crescent-shaped country in southeast Europe. It's home to Hum, the world's smallest town, 10 Unesco World Heritage sites, 11 nature reserves, and 7907 impressive peaks, with Dinara Mountain as the tallest.
Croatia is known for Dubrovnik, where the Game of Thrones was filmed. The Port of Rijeka, the sandy beaches in Rab Island, the finest wines in the Dalmatian Coast, delicious local food, and unspoiled nature. Croatia is an adventurous traveler's paradise. A Croatian trip can cost around $58 to $269 per day, including occasional fine dining in tourist restaurants.
You may want to dive in Stara Novalja, or ski on Mount Medvednica, which are typically pricey activities. But if you're on a shoestring budget, you can just walk around and explore the neighborhoods. Hitchhike or skip certain activities.
South Africa – $85 per day
South Africa is, however weird it may sound, the only country in the world with three capitals: Pretoria, Cape Town, and Bloemfontein. It has 19 national parks, and is the home of 8 Unesco World Heritage sites, including Robben Island. The South African coast has seen over 2000 shipwrecks.
South Africa is one of the cheapest English-speaking countries. It's home to the V&A Waterfront in Cape Town, the Apartheid Museum in Johannesburg, the diverse wildlife in Kruger National Park, and the penguin colony in Boulders Beach are popular among tourists. You can go for safari adventures at an incredible value.
Food is rather expensive. The best way to save money is to cook your own food. Avoid or limit eating out to reduce your travel costs. To save even more money, consider renting a place with a kitchen so you can cook your meals.
South Africa is a great place for a cheap trip. Avoid or limit eating out to reduce your travel costs. Due to its unstable political situation, its currency remains weak, making it one of the cheaper places to visit.
Now let's start…
Planning Your Budget-Friendly Adventure
There's a thrill in planning a trip. It builds up your excitement and motivates you to save up for one off expenses. Planning helps you get organized – based on how you want things to be, at your own pace. International travel has a price. Hence the need to:
•Set your budget. This should be one of your top considerations when planning a trip. How far you can go depends on how flexible your backpacker budget is. Having one will keep you from overspending. And will help you focus more on your travel goals.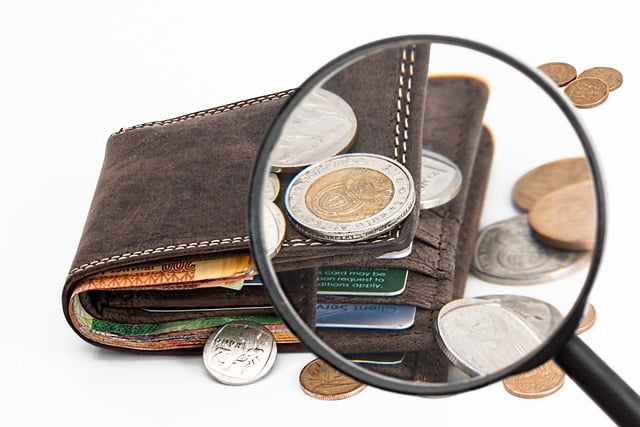 •Write your travel itinerary for a more organized vacation, and for more efficient time management. This will also remind you of what to prepare. A detailed travel itinerary should include the following:
Your chosen destination, booking, travel, and flight dates.
Flight number, hotel address, and meal reservations.
Transport services, domestic flight details.
Activities for the day.
Close contact information in case of emergency.
•Leave a wiggle room for spontaneity. So you won't feel pressured to complete what's set for the day. There's always fun in taking an unplanned shopping trip, or a walk in the park.
10 Best Cheap Asian Countries to Visit
Most travelers make an effort to travel as cheaply as possible. Southeast Asia is an easy choice. Because there are affordable transportation options, cheap guesthouses, small eateries, and food that fit right into the usual backpacker budget.
Laos – $20 to $25
Laos is another affordable country in Southeast Asia. It's one of the few countries in the world that hasn't lost its natural beauty to relentless industrial development. It's home to 3 Unesco World Heritage sites, the stalactite caves in Vang Vieng, the Kuang Si Waterfall and Buddhist temples in Luang Prabang,
Laos (aka Land of a Million Elephants) is also home to the ethnic villages in Luang Namtha, the colonial buildings in Thakhek, natural reserves, picturesque waterfalls, and more.
Dong Hua Sao is a nice ecotourism destination. This thickly forested park is a protected area located in Champasak Province. It's home to Tad Fane Twin Waterfalls.
Entry fees to all the best manmade and natural attractions usually only cost $1 or $2. Many people can travel around Laos for less than $25 per day.
Malaysia – $25
Malaysia has one of the most robust economies in Southeast Asia. And among the cheapest holiday destinations to visit. It's known for its secluded bays, diverse marine life, beaches, and beautiful sunsets. It offers scuba diving and exciting island getaways.
Malaysia is home to 4 Unesco World Heritage sites, the 1,483 feet Petronas Twin Towers, 6,850 mosques, including the Masjid Jamek Mosque, the tea plantations in Cameron Highlands, and the Hindu shrines in Batu Caves.
Chinatown on Petaling Street consists of Taoist and Hindu temples, market stalls, fashion shops, and a bustling covered market.
The Penang Hill Railway is a funicular type of railway that climbs up the hill from Air Itam to the outskirts of George Town. From here you'll see the town's 120-year-old British Colonial Buildings, modern shopping centers, and Chinese mosques.
Indonesia – $25 to $35
Indonesia is on the Pacific Ring of Fire, so it's no wonder it has 147 volcanoes, 79 of which are active. It's home to 9 Unesco World Heritage sites, the beaches and waterfalls in Lombok, the turtles in Bunaken Marine Park, the dive sites and corals in Raja Ampat Islands, and of course, Bali.
Indonesia is also known for the Rafflesia arnoldii, the biggest flower in the world, over 10,000 temples, pagodas, kopi luwak (the world's most expensive coffee), and the Komodo dragon.
Indonesia is considered a very cheap country to visit. It's a budget traveler's dream. Backpacker budget: $35 a day. Mid-range budget: $63 a day.
Bali in Indonesia is another favorite destination. Because it makes it possible for backpackers to survive with very little money, and still get to know beautiful places. Bali is home to the Tegallalang Rice Terraces, and is known as a diving, snorkeling, and surfing paradise.
Thailand – $20 to $40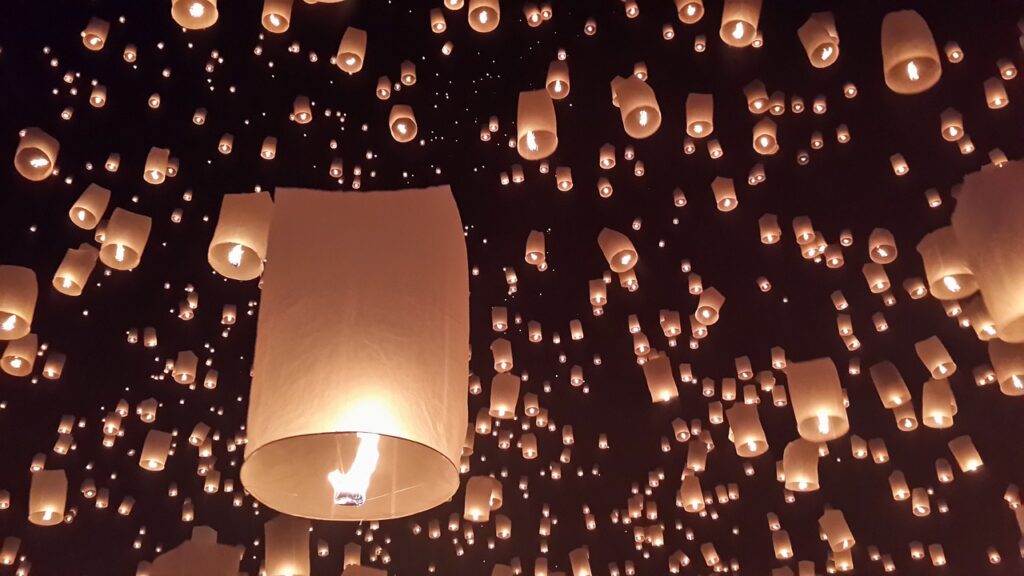 Thailand is the undisputed most visited country in Southeast Asia. Famous for its unique culture, exotic wildlife, diverse national parks, jungle temples, street markets, and restaurants in the bustling city of Bangkok.
It's known for the Buddhist temples in Wat Arun, the Temple of the Reclining Buddha in Bangkok, 19-century shophouses and mansions in Phuket Island, Siamese cats, the beaches in Pattaya, and more.
Its cheap guesthouses, street food, local buses, and many free attractions are great crowd-drawers. You definitely can make it in Thailand for $40 a day. If you're on the islands, stay in hostels or other cheap lodging.
For that budget, you get to see incredible landscapes and experience new cultures. Choosing a country to travel to depends on not only your budget but the kind of activities you want to try.
If you're a beach lover and want to watch the sunset with your partner, being in Thailand means you've found the right place.
The Philippines – $35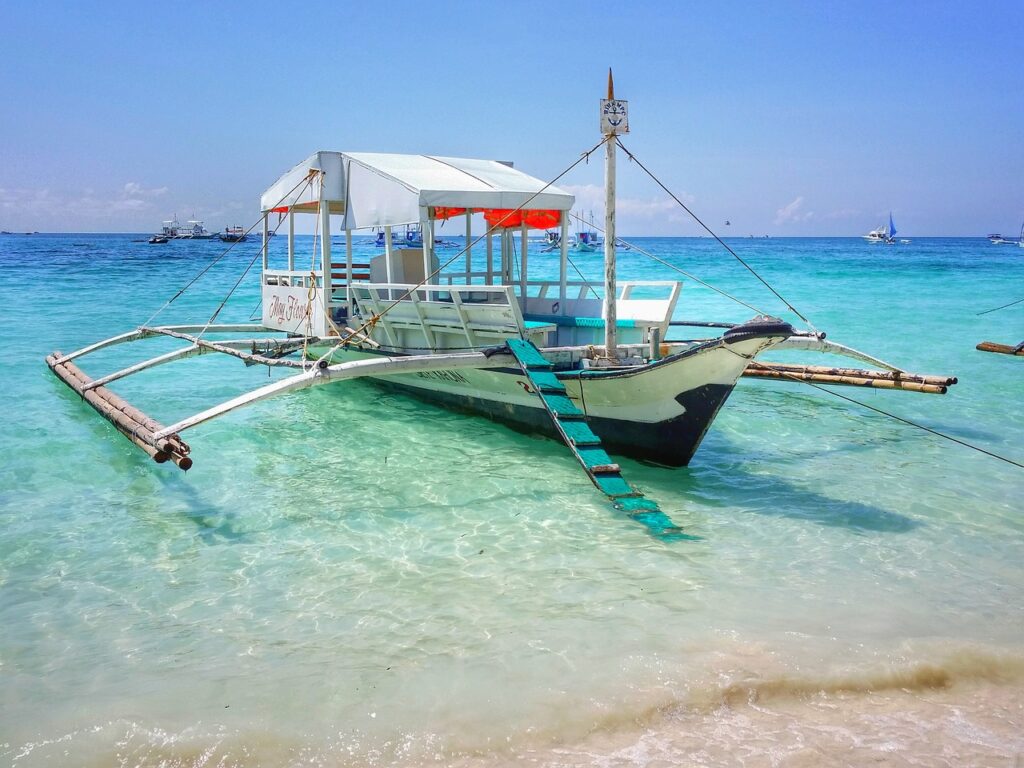 The Philippines is one of the 5 archipelagic states in Southeast Asia. It's home to 6 Unesco World Heritage sites, and 3142 named mountains, with Mount Apo as the most prominent. It has around 300 volcanoes, 24 are active.
It's also known for its religious landmarks, the 458-year-old Fort San Pedro in Cebu, the pink sand beaches of Great Santa Cruz Island, the Chocolate Hills of Bohol, the white sand beaches of Boracay, baroque churches, diving sites in Monad Shoal, scenic rolling hills, 421 spectacular rivers, 79 natural lakes, and the list doesn't end here.
It's also home to 3 of the world's largest shopping malls. The Mall of Asia is an exciting tourist trail as it's the country's largest mall, and the 5th in the world.
The world's most expensive resort is in Palawan. The Banwa Private Island can only be reached by helicopter, and charges between $45,000 to $100,000 a night. The luxury resort has 6 oceanfront villas, a golf course, infinity pools, Jacuzzis, spas, bar lounges, and 12 other luxury rooms with breathtaking panoramic views of the private island. Yacht and jet skis are available to guests.
The Philippines is a bit pricier than Thailand, but it's still an affordable place to visit. Traveling across 7,641 islands costs a little more than usual. Staying in a place where you can cook your own food can help extend your travel allocation.
Nepal – $38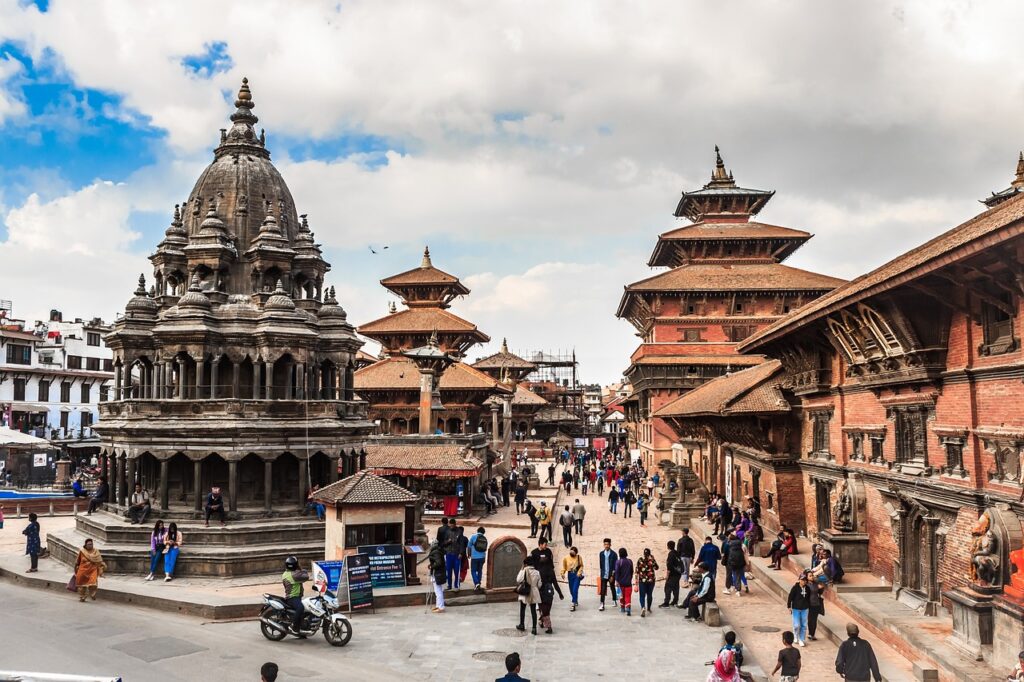 Nepal is 75% mountains. It's home to 8 of the 10 highest mountains in the world, the highest of which is Mount Everest. Kali Gandaki Gorge, the deepest of its kind in the world, and 4 Unesco World Heritage sites are in Nepal. That alone makes Nepal a paradise for nature lovers and adventurous tourists.
Nepal is much more than just mountains and gorges. It's also known for the religious monuments in Kathmandu, the International Mountain Museum in Pokhara, the Tal Barahi Temple, and the breathtaking views of Annapurna and Machhapuchhre mountains in Phewa Lake.
Nepal's adventure tourism is continuously gaining traction. Activities like mountain trekking, hiking, paragliding, and white water rafting are getting the attention of outdoor enthusiasts.
Food and lodging are affordable. Local buses run for just a few dollars. So if you eat, sleep, and travel using local options, Nepal is a very cheap country to travel to. You can have cheap and delicious home-cooked meals in locally-run small cafes.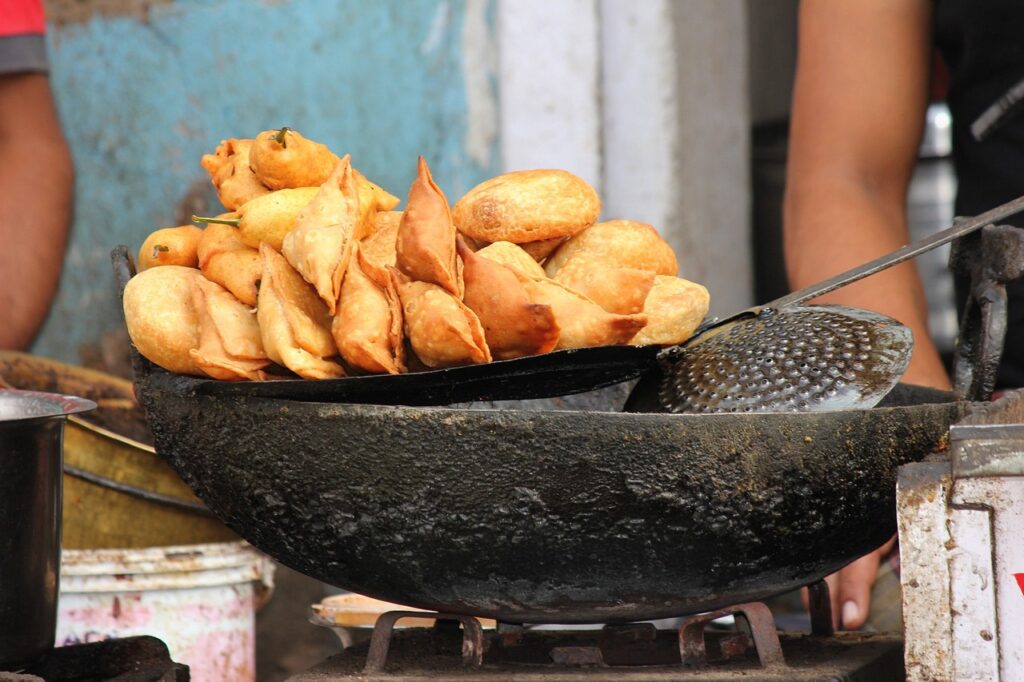 When traveling to Nepal, it'd be smart to get travel insurance and sign up for the STEP (Smart Traveler Enrollment Program). For you to get alerts, and for easy tracking in cases of emergencies.
India – $40 per day
India is such a vast country. Its enchanting landscape, diverse culture, and breathtaking natural and artificial marvels make it one of the ultimate tourist destinations. And yet it remains among the cheapest places to travel in Asia.
It's home to Taj Mahal, the world-famous mausoleum, the Magnetic Hill in Ladakh, the Hindu pilgrimage spot in Varanasi, the Ajanta Caves in Aurangabad, 106 national parks, Govind Pashu Vihar Wildlife Sanctuary, and 40 Unesco World Heritage sites.
The Floating Post Office, the first of its kind in the world, is floating on a lake in Kashmir. Mawsynram, the world's wettest place, is in Meghalaya.
India is the mother of numerous inventions like the number zero, the value of pi, chess, shampoo, algebra, and diamond mining. India has 398 languages, 11 of which are already extinct.
Almost 80% of the Indian population practice Hinduism. The Hindus consider cows as a symbol of life that must be respected. Hence, 42% of Indians avoid meat and are vegetarians.
Cambodia – $45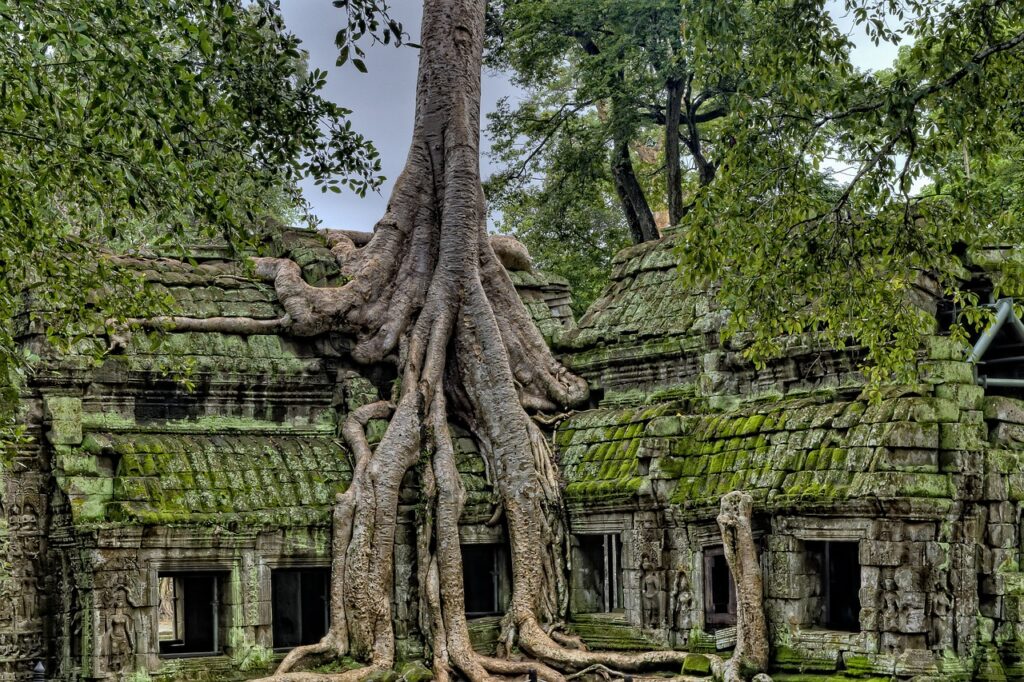 Cambodia is a budget-friendly destination that a backpacker would love to go to. Hotel prices here range from $20 to $160 per night. Cambodia is home to the Silver Pagoda, and the Royal Palace in Phnom Penh, 3 Unesco World Heritage sites, the beaches in Koh Rong Sanloem, 1339 named mountains, the most prominent of which is Phnom Aural.
It also has 4000 12-century temples, including the 900-year-old Angkor Wat. Siem Reap is home to around 50 temples, museums, and well-preserved colonial buildings.
The Cambodians are good at lacquerware, silversmithing and have been weaving silk even before the Khmer Empire.
Angkor Archeological Park houses 72 temples, other smaller temple sites, and the remains of the Khmer Empire's capitals – from the 9th to 15th centuries.
Top things to do in Cambodia include touring the museums and palaces in Phnom Penh, birdwatching at Prek Toal Bird Sanctuary, or zip-lining on the island of Koh Rong.
Vietnam – $25 to $50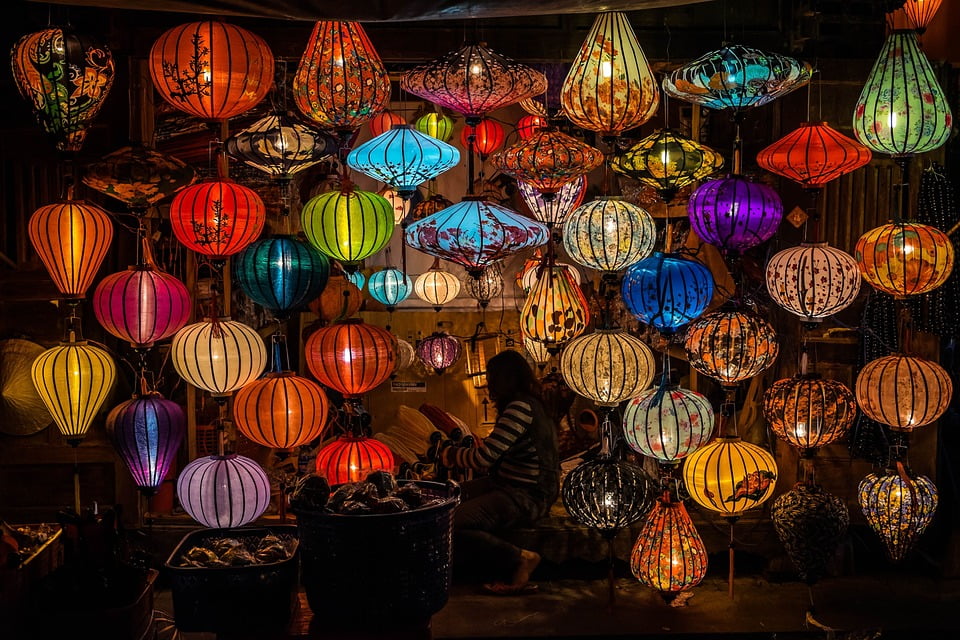 Vietnam is known for its interesting history, delicious street food, the natural beauty of its landscape, and its sublime countryside. Vietnam is home to Ha Long Bay, the limestone karsts of the North, and the waterways and paddy fields of Mekong River Delta.
Phong Nha-Kẻ Bàng consists of underground rivers, tropical forests, mountains, limestone karsts, and caves.
The Son Doong cave in Quang Binh is approximately around 400 to 450 million years old. It's the world's largest cave and one of the 8 Unesco World Heritage sites in Vietnam.
With so much to offer, Vietnam is one of the cheapest places to visit in the region. Street food costs just a few dollars. A backpacker budget in Vietnam costs around $50 per day, including food, hotel accommodations, and activities. A mid-range experience can cost $64 to $100 on average.
China – $30 to $50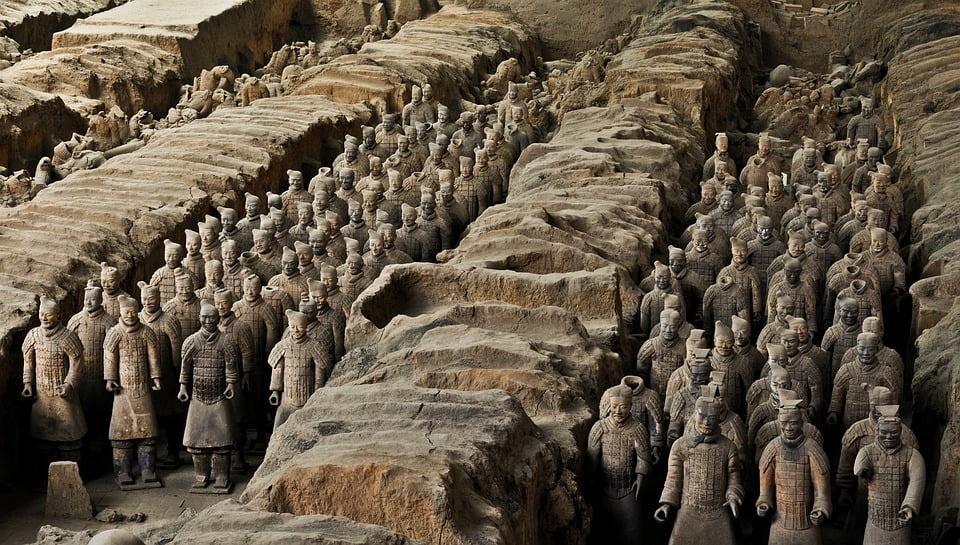 China is known for its ancient architecture, its cultural and geographical diversity, amazing street food, and its invaluable inventions. The art of silk-making, the compass, gunpowder, paper, and printing were all invented by the Chinese. China's days of being a dirt-cheap destination are long gone.
China is home to the Imperial Palace (Forbidden City) and the Tiananmen Square in Beijing, the giant pandas and exotic street food in Chengdu, the hills and lakes in Guilin, 56 World Heritage sites, including the Great Wall of China, the Terracotta Army, Mogao Caves, and more.
It's the home country of Alibaba and Huawei, which are two of the world's largest companies.
You can stay in a hostel for less than $20, and eat for $2 to $5 per meal. You can ride a bus or subway for less than a dollar.
8 Cheapest Countries to Visit in Latin America
Latin America is a popular tourist destination with a rustic vibe. It's a favorite among budget-conscious backpackers. And it should be. Countries in Central and South America are known for their diversity in all aspects: biodiversity, geographical, and cultural diversity.
Bolivia – $20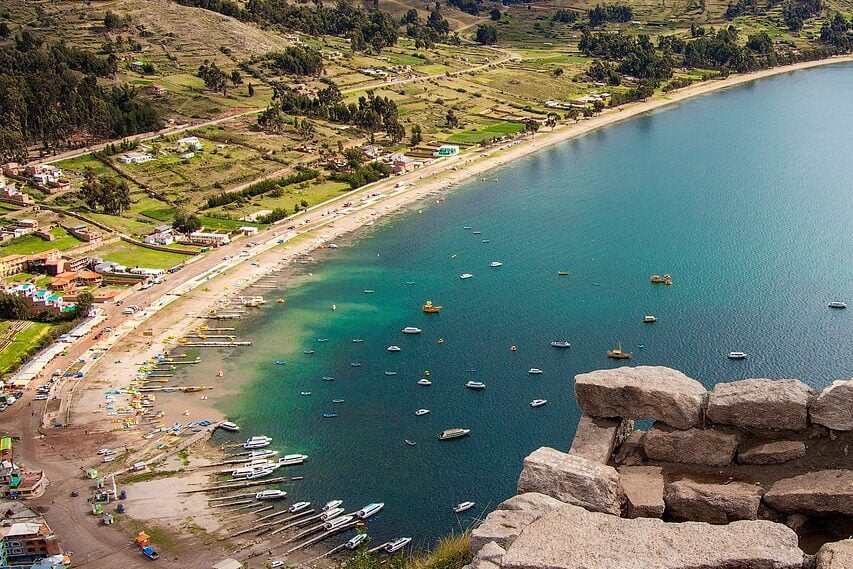 Bolivia's geographical location, indigenous people, and mesmerizing attractions give Bolivia a good shot at tourism. You can travel around Bolivia for $20 a day if you eat at local restaurants and stay in budget hotels.
The cheapest country on this list, Bolivia is home to 7 Unesco World Heritage sites, the galleries in Sucre, the snow-capped Mt. Illimani in La Paz, the silver mines in Potosi, and more.
40% of Bolivia's total land area is mountainous. It's home to 3,780 named peaks. 60% of its population lives in the mountains.
Sajama National Park is home to Nevado Sajama, the country's highest peak, which is an extinct volcano that climbers around the world find attractive.
Uyuni Salt Flat is the largest of its kind in the world. It's a prehistoric lake that dried up, resulting in an 11,000 sq. km landscape of white salt, rocks, and cacti-filled islands. There's hardly anything that survives here but pink flamingos find shelter in this region.
Nicaragua – $30
Nicaragua is a cheap destination in Central America. If you're a US resident and would like to travel somewhere cheap, Central America isn't a bad choice. It's easy to get short and cheap flights to visit Nicaragua.
It's home to Momotombo Volcano, the colonial cities of Granada and Leon, the beaches in San Juan del Sur, and 4 Unesco World Heritage sites. Most of its 160 islands and islets are navigable. Some are even open for purchase!
It's known for its freshwater lakes, volcanoes, and 59 beaches. Some are private and secluded. So most activities it offers are water-related. Like boat tours, kayaking, fishing, surfing, sunbathing, and swimming.
Backpacking in Nicaragua costs $30 per day. Live, eat, and ride like a local. No eating out, as much as possible. This way you get to experience more of the sites and activities across Nicaragua.
Paraguay – $25 to $40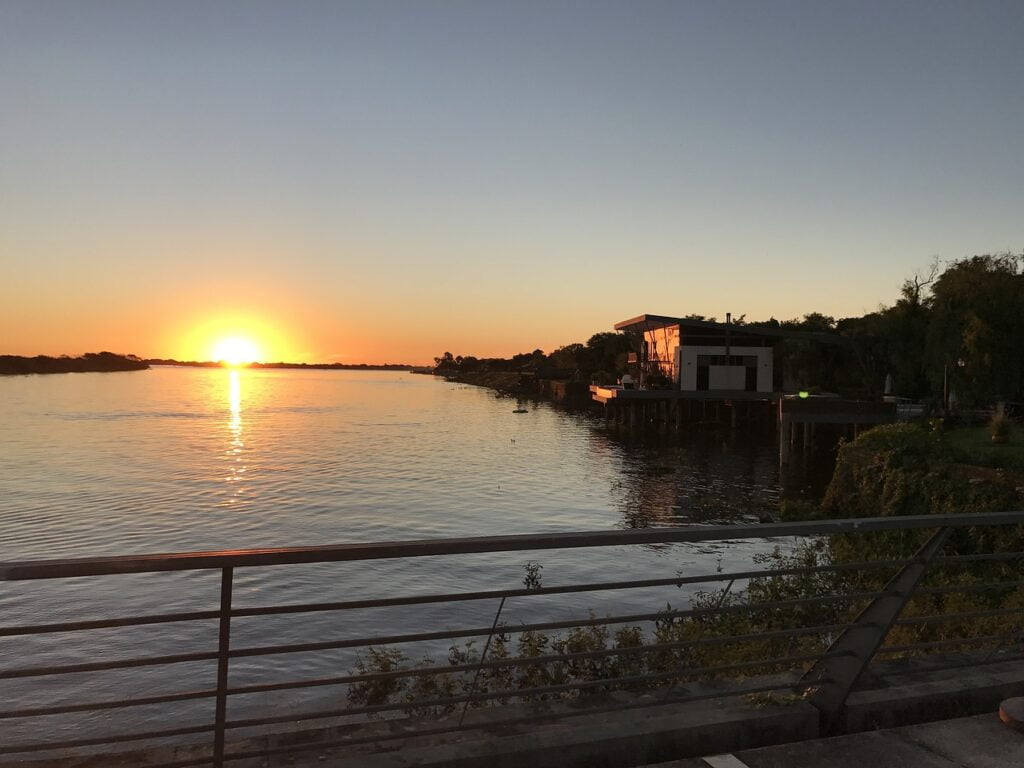 Paraguay is home to the Ruins of Jesus de Tavarangue in Itapua, and to Villarica, a manufacturing and industrial hub. Aregua is known for pottery and strawberry products.
The Palacio de Lopez in Asuncion is the official seat of the Paraguay government. It's also the presidential residence and workplace of its head of state. Over 80% of its people are of mixed Native American and Spanish ancestry.
Paraguay's weather is extreme. Lush greenery on the east, and dried salt marshes on the west. It isn't as touristy.
It's a cheap destination with very few tourists. So if you decide to travel here for a change of atmosphere, expect a laid-back vibe.
It's among the most affordable destinations in this region. You can stay at a decent hostel for $8 per night. $18 for meals, and $10 to $16 for local transportation.
Mexico – $40
Mexico's landscape is made ruggedly beautiful by mountains, canyons, deserts, and rainforests. It's home to 47,539 named mountains, the highest of which is Pico de Orizaba. It has 35 Unesco World Heritage sites, and 1,086 museums that many countries don't have.
The Great Pyramid of Cholula, though not as famous as Egypt's Pyramids of Giza, is actually the world's largest. Cholula is a 2,400-year-old Aztec temple in Mexico that's twice Giza's volume, and its base is 4x larger than Giza's.
Mexico is famous for the Mayan ruins in Yucatan Peninsula, the underground caverns in Ecopark Kantun Chi, the Aztec ruins in Mexico City, the beaches in Cancun, and more. And its contribution to the world: chocolate, tequila, peppers, enchiladas, burritos, and tacos.
At $40 per day, Mexico's one of the cheapest countries in South America that any budget traveler would love to explore.
Argentina – $30 to $50
Argentina is home to Lionel Messi, the beaches in Mar del Plata, the Plaza de Mayo, the vibrant nightlife, and Avenida 9 de Julio in Buenos Aires, King Fahd Islamic Cultural Centre, 11 Unesco World Heritage sites, and more.
Mount Aconcagua is Argentina's highest peak. Breathtaking as it is, still poses quite a challenge to even the most experienced climbers.
One of the cheapest places to travel to, Argentina is also known for its delicious cuisine, world-class wines and beef, and its welcoming people.
$30 – $50 per day. $13 on meals, $8 to $10 on local fares. $24 per night in hostels. $82 for a 3-star hotel. $165 for luxury hotel accommodation. Depending on your location.
Cuba – $20 to $40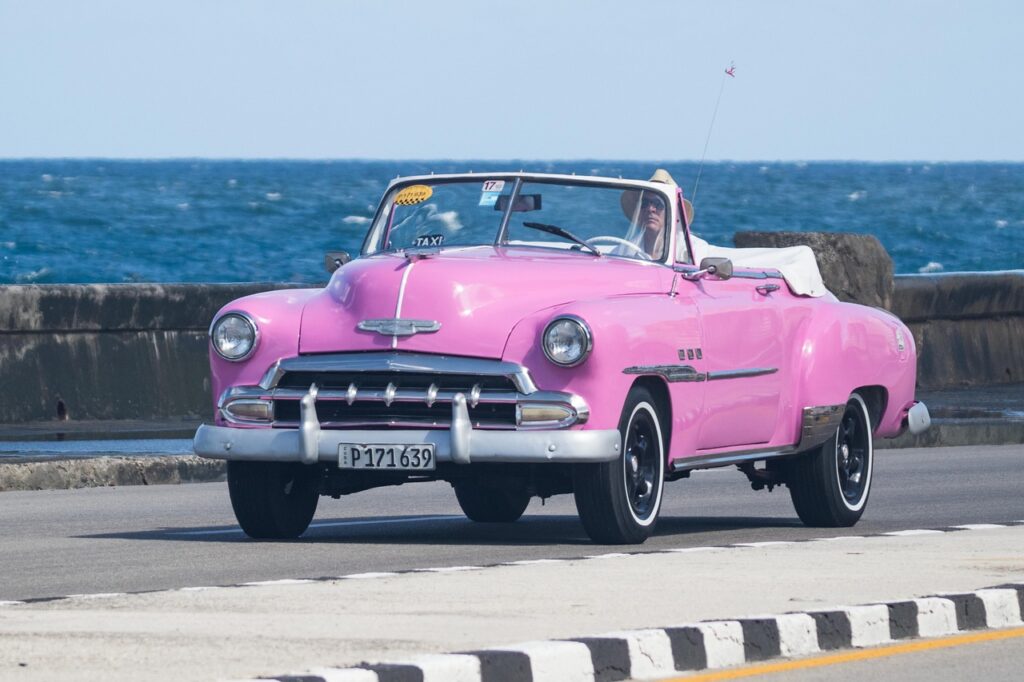 Cuba is home to the beaches and spa complexes in Varadero, the limestone hills in Vinales, the cattle and sugar industry in Camiguey, the ports and museums in Havana, and 9 Unesco World Heritage sites, including La Habana Vieja.
It's a budget destination known for its high-quality Cuban cigars, cocktail, vintage cars, unique Caribbean and Spanish vibe, tasty cooking, and friendly people.
US passport holders are now allowed to travel to Cuba. As long as you have complete entry requirements, and are amenable to supporting only local, non-government-owned enterprises.
Over 70% of Cubans have wifi. But internet services are limited and expensive. There's no public wifi available to tourists. So it's perfect for backpackers who want an off-the-grid vacation.
Guatemala – $54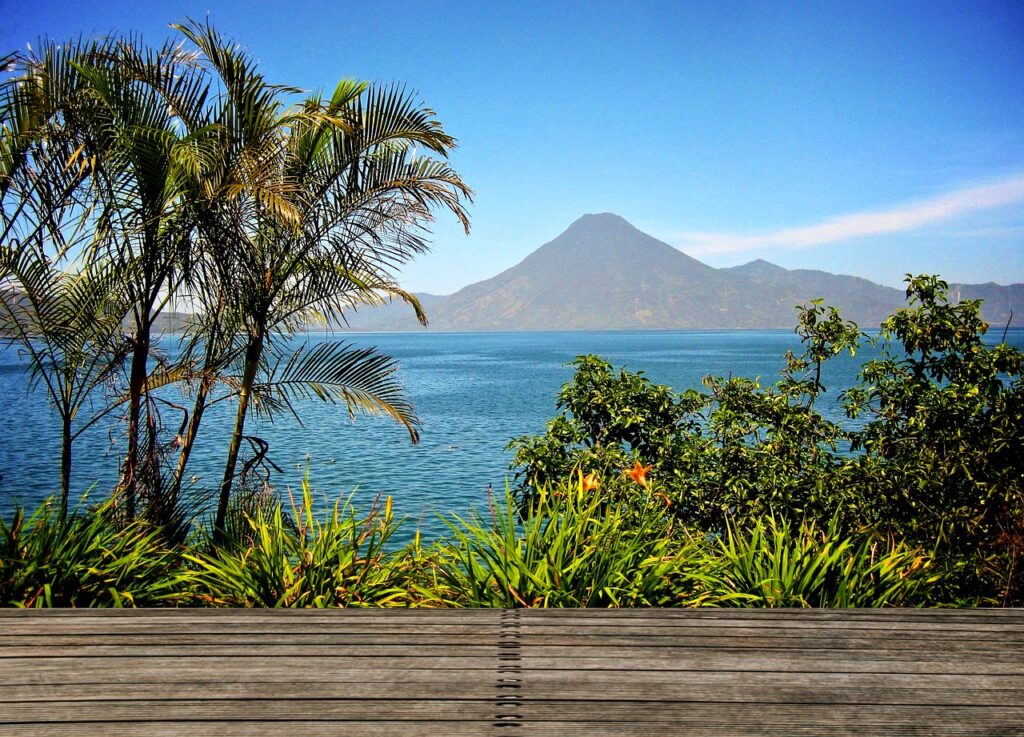 Guatemala is one of the cheapest countries in Central America to learn Spanish. Its culture is a fusion of indigenous and Spanish influences. It's one of only 17 countries identified as megadiverse.
It's a beautiful country that's home to the Mayan villages and nature reserve in Lake Atitlán, the coral reefs and sandy beaches in Antigua, the black sand beaches in Monterrico, over 30 national parks.
It also has 20 big lakes,120 lagoons, 3 Unesco World Heritage sites, 37 volcanoes, 3 of which are active. Guatemala has 92 protected areas, which make up 28% of its territory.
Its camionetas (locally known as chicken buses) are its most popular mode of transportation.
Tikal is a World Heritage site. It houses the ruins of ancient Mayan cities. The Tikal Temple IV is one of the tallest of the ruined Mesoamerican pyramids in modern Guatemala.
The National Museum of Archaeology and Ethnology (MUNAE) has thousands of relics from ancient Guatemala – arts and crafts, pottery, traditional textile, etc.
Guatemala is a fascinating mosaic of multicultural identities.
A Guatemalan trip costs $54 per day on average, flight prices not included. Meal prices vary from $8 to $15 per day, depending on where you eat.
Uruguay – $80 per day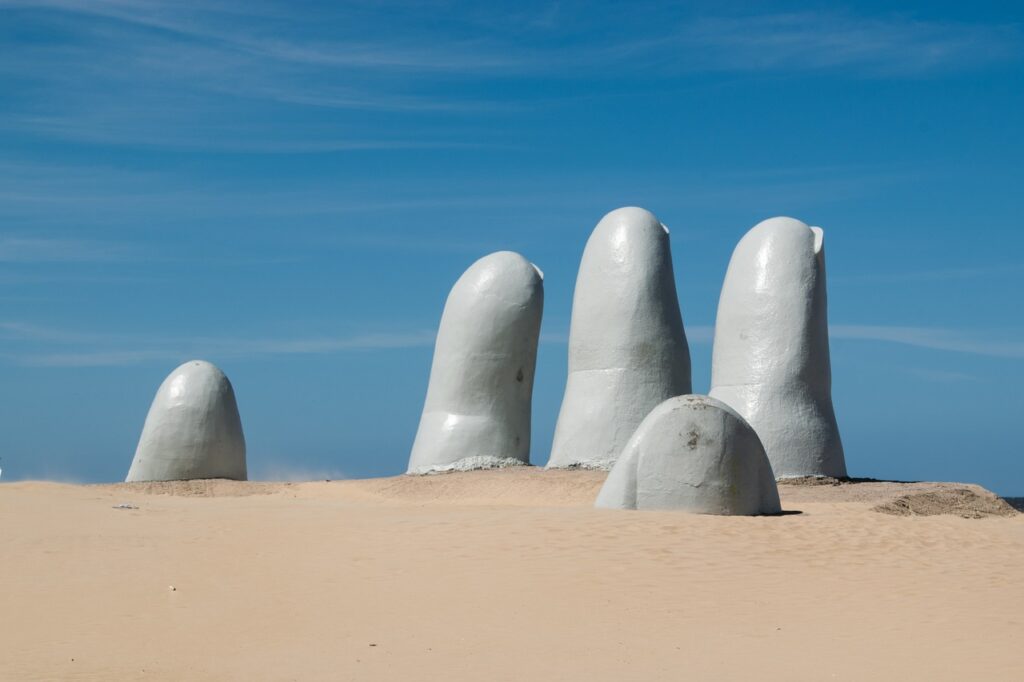 Uruguay ranks first among the safest countries in South America. It's home to Fray Bentos Industrial Landscape, and the colonial structures in Colonia del Sacramento. These two are Unesco World Heritage sites. Its 660 km coastline draws tourists and surfers from around the world.
Uruguay is known for the art deco buildings and steakhouses in the capital city of Montevideo, the sea lions in Cabo Polonio, and the fishing village of Punta del Diablo. It's also known for its abundant wildlife, delicious food and wine, and friendly locals.
It's a bit costly compared to other countries in South America. But it's still a nice budget destination.
It can cost you an average of $80 per day, including meals and transportation. If you're on a tight budget, visit during the off-season when hostels don't charge as much.
Conclusion
For a budget traveler, affordability tops the set of criteria on your checklist. Discussed above are the 30 cheapest countries to visit for travelers on a budget.
You can choose one from the first 12, but first, you'll need to understand the key factors that affect travel expenditures.
Check out the Asian countries if you're looking for a tropical holiday. Endless coastlines, mountains and volcanoes, caves, exotic beaches. And all the water sports you could possibly imagine.
Latin America offers some of the most beautiful landscapes in the world. Ancient ruins, deep gorges, rugged mountains, canyons.
Choose a cheap flight. For your safety concerns, watch out for travel advisories from your embassy. Ask around for areas that aren't recommended for tourists.
Feel free to ask any questions.