Ultimate List of the Best Travel Websites and Apps for 2023
Looking forward to your next trip? We've got you covered. Here's the ultimate list of the best travel websites and apps to help you plan your next exciting adventure!

Traveling isn't all about taking the next flight out. Before the fun part even begins, you'll need to get through the daunting stage of preparing for the next road trip. It's all part of the trip planning process.
Fortunately for you, anything you want to know about travel can be scoured on the internet.
And guess what, we did the scouring for you! Just to come up with the ultimate list of the best travel websites and apps to help you plan your future escapades. So you can proceed with whatever you do, or make spontaneous decisions on the go, it's up to you.
This list of travel sites and apps isn't only for entrepreneurs on business and leisure trips. Nor is it for a group of friends wanting to meet other travelers in a lesser-known travel destination. It's for anyone who wants to discover what's out there. So then let's get going!
This list will help you find the best flight deals, and affordable prices on booking accommodations, and help you locate local hotspots and the most beautiful travel sites.
Funliday
Download on: App Store | Google Play
Price: Free
Funliday is a trip planner tool that helps you and your traveling companions organize your travel plans, locate nearby attractions, get directions, and communicate with other travelers.I
It's a free app. You can install it on mobile devices and desktops.
Funliday has a huge database of different destinations that you can explore and add to your bucket list of places to visit. You can organize your itineraries and get all other pertinent information for your next trip.
Expedia.com
An American online travel and accommodation company known for its "one-stop, covers all" booking services. From luxury cruises, vacation packages, flights, hotel accommodations, and car rentals.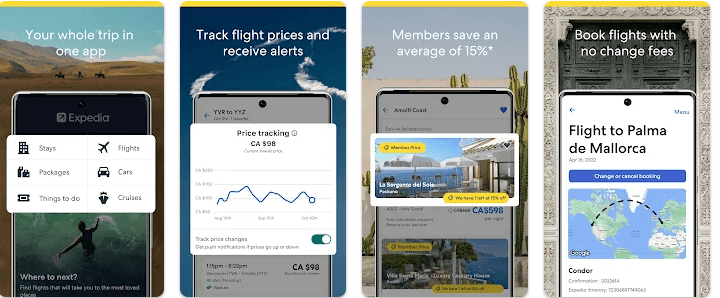 Download on: App Store | Google Play
Price: Free
The Expedia app is your handy, one-stop travel resource. Makes it easy for you to find and save on all of your future travels.
You can compare prices, view amenities, and read reviews from other users.
Expedia has an itinerary planner and a rewards program that helps users earn points that can be used for future travel bookings.
Booking.com
Offers booking services for accommodations and travel-related services from anywhere in the world. From hotels, villas, apartments, and resorts.
Download on: App Store | Google Play
Price: Free
It also features fair price matching, free cancellation, and easy-to-use search filters to ensure you find exactly what you're looking for at a great price. Use the app to book your lodging, travel, and transport needs.
Omio
Download on: App Store | Google Play
Price: Free
It is a reliable transport aggregator that lets you search for and reserve transport tickets.
Its mapping technology consolidates all your travel options in one location and redirects you to the most accessible airport, bus, or train station nearest to your pickup point, destination, and travel date.
It allows you to quickly determine the best option for your travel needs while saving you time and money.
Is available in over 22 countries worldwide. It checks profiles, reviews and verifies IDs, so you know the people you're traveling with can be trusted. And not worry about your security when riding.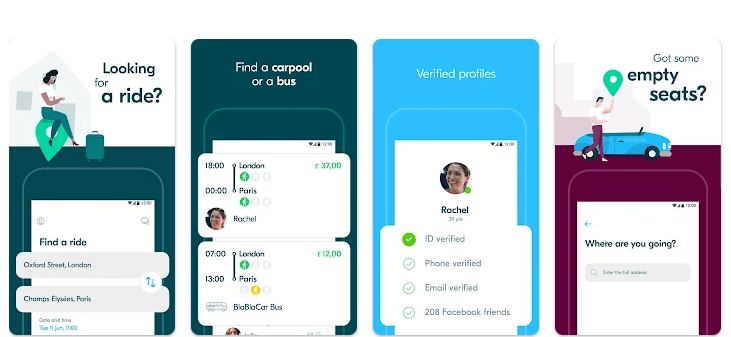 Download on: App Store | Google Play
Price: Free
Carpools can be booked on the website or the app. Just key in your location, and day of travel, then pick the carpool that suits your preference.
Some rides are easy to book. Other rides take some time before you can have a booking, depending on the driver's availability.
Go City
Offers a convenient and cost-effective way of booking all-inclusive attraction passes.
Download on: App Store | Google Play
Price: Free
You can purchase a pass at discounted prices, which gives you access to multiple attractions in a city or region.
Unmarked "explorer passes" have 2 years of validity. Activated passes, however, expire 60 days after your first use. A single Go City pass saves your resources that could otherwise be spent on other activities.
The Go City app shall direct you to each of the attractions by providing vital information (location, directions, etc.) so you can maximize your stay in the city.
Ticketmaster
It is a known provider of tickets for sporting events, musical performances, theatrical productions, and other live entertainment events.

Download on: App Store | Google Play
Book on: Website
Price: Free
It makes the selling of tickets in big venues such as stadiums, performing arts centers, and museums, easier for its customers.
It operates in more than 32 countries worldwide. You can purchase tickets through its website, mobile app, retail locations, and customer service hotline.
The company also offers different ticket options such as print-at-home, mobile tickets, and physical tickets to accommodate different client preferences. Now it controls the ticket resale market and charges a fee for each ticket sold.
Tiqets
It is an Amsterdam-based online ticketing platform that sells tickets to musical, cultural, and entertainment shows around the globe.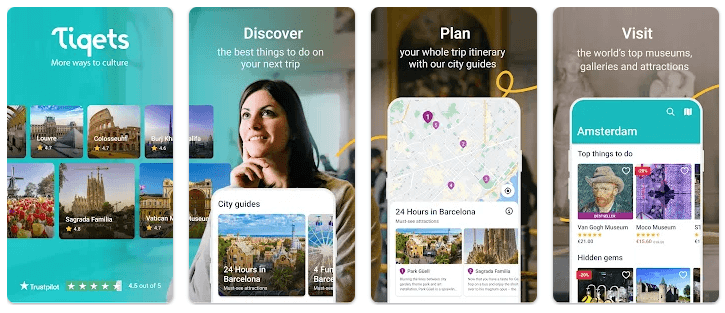 Download on: App Store | Google Play
Book on: Website
Price: Free
Tiqets has a hassle-free booking process, which enables clients to reserve e-tickets on their mobile devices with ease.
It provides museums and other venues with technology that facilitates the sale of onsite tickets to encourage guests to visit again. Travelers can also do last-minute ticket purchases for a scheduled show.
Travel apps do have security and privacy issues, but which app doesn't? Read reviews of travel apps before installing them on your device. Weigh the pros and cons of having one installed vs. not having any.
Who'd you ask without your go to travel app when you get lost?
Travel apps are a great help when handling logistics for travel. Even in locating a great fitness class wherever you're flying next.
They're a great source of information and ideas that you wouldn't find anywhere in a place where you're a stranger, in any case, your best friend is your handy travel app guide.
The best apps offer all the assistance you need: geographical information, ticket booking costs, restaurant reservations, and more.
Using a digital travel platform (or a travel app, for that matter) to keep your itinerary as organized as possible is a good start. Even solo travelers who've been to many places appreciate the usefulness of essential travel apps.
It is a free GPS navigation app that delivers real-time traffic updates. Open Waze while driving around to get the latest situation update.

Download on: App Store | Google Play
Price: Free
It's the go to app for users who share information about traffic situations and route layouts.
You can also actively participate in information dissemination to the commuting public about road accidents, weather conditions, traffic-congested areas, roadblocks, and more.
Most travel apps are data-based, just like Google Maps. Waze on the other hand, is community-based. Google Maps provides instructions for taking public transportation, whereas Waze is mostly for cars.
Is one the most helpful travel apps for planning road trips. You can save sites you're interested in, and reserve hotels and outdoor tours in the app.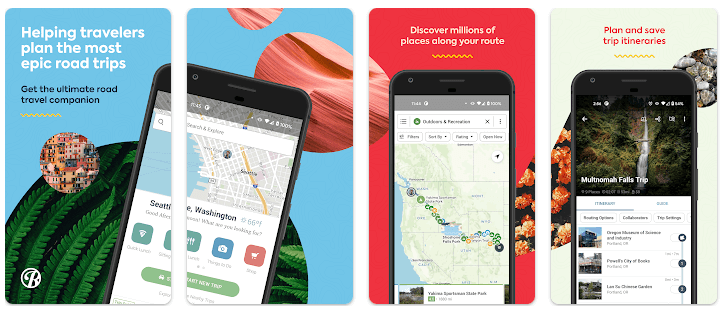 Download on: App Store | Google Play
Price: Free
Both the Roadtrippers site and app offer access to step-by-step directions.
Use the website if you need to see the map of your entire trip. The app can be used to cross between landmarks through its built-in navigation feature.
HotelTonight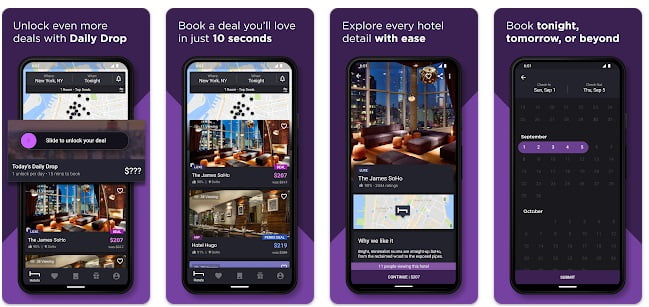 Download on: App Store | Google Play
Price: Free
An app can be downloaded on your smartphone or tablet for free, to find last-minute accommodations at discounted prices for up to 7 days in advance.
The HotelTonight site is a trusted platform that people use with complete confidence, giving it a 4 to 5-star rating.

Download on: App Store | Google Play
Book on: Website
Price: Free
It is one of the leading online travel agencies in Japan. It offers hotel reservations from its broad selection of local travel accommodation listings in and out of Japan.
Rakuten Travel Experiences has international operations in 20 offices across 14 countries and regions. Its app is viewable in 7 major languages and one of the best free travel apps that you could find. Rakuten Travel, Inc. is a subsidiary of the Rakuten group that operates in over 70 businesses worldwide.
Travello
It is a social media site and one of free best travel apps for backpackers where they get the chance to make new travel companions with similar trip intentions, organize events, get assistance from other users, and possibly meet in a new location.

Download on: App Store | Google Play
Price: Free
More than 2 million people in 180 nations use the app to explore more than 20,000 tourist attractions and reserve tickets.
Filter your search by traveler type, sexual orientation, age, gender, nationality, etc. This search criterion will serve as your default settings unless you change it again.
Kiwitaxi.com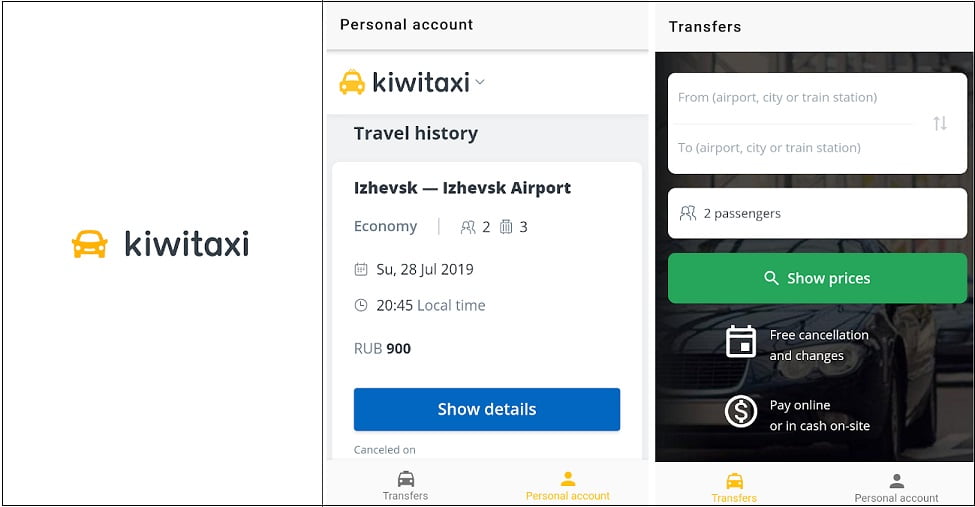 Download on: Google Play
Book on: Website
Price: Free
Is an online transport provider that offers advanced bookings for convenient and reliable airport transfers, intercity transfers, and sightseeing tours.
The platform pools its resources from local taxi drivers and companies to provide travelers with safe and comfortable transportation options.
Your choice of vehicle can be paid for a fixed price. So there's no guessing how much to pay for the transfer in advance. You won't get overcharged even if you get stuck in a traffic jam on your way.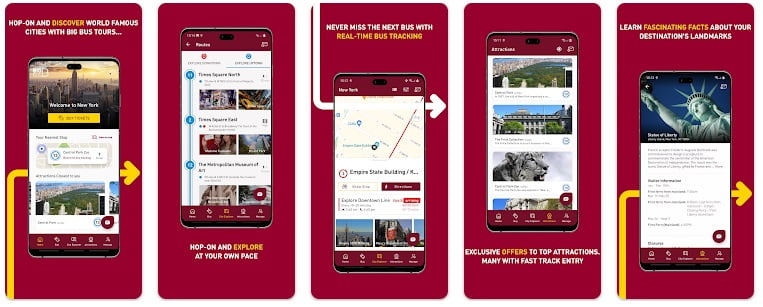 Download on: App Store | Google Play
Book on: Website
Price: Free
operates over 150 open-top buses globally, which take travelers on thrilling and immersive sightseeing tours in more than 20 cities across 4 continents.
You can hop on, and hop off at any bus stop, which allows flexibility for you to customize your itinerary and make the most of your time.
Its signature open-top buses allow you to enjoy the panoramic views of the city and explore at your own pace.
Big Bus Tours works with expert tour guides who share insider tips, interesting anecdotes, and historical facts en route to some of the world's most iconic destinations.
TicketNetwork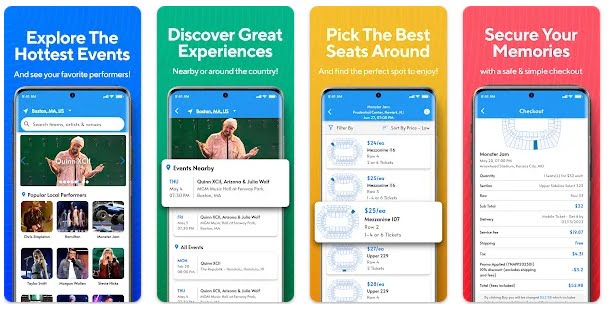 Download on: App Store | Google Play
Book on: Website
Price: Free
Is an online ticketing service provider that serves as a venue for online ticket exchange for both buyers and sellers of tickets for live entertainment events such as concerts, theater performances, and the like.
It runs several retail websites and collaborates with well-known media and travel businesses. For those who enjoy attending live events, the TicketNetwork app provides fast access to over 100,000 events and millions of tickets.
Download on: App Store | Google Play
Price: Free
Google Maps provides real-time traffic information, and satellite imagery of your current location, streets, restaurants, hotels, gas stations, and other landmarks. It also shows where you're headed, and the vehicles near you.
Google Maps offline maps can be accessed even in places where wifi isn't available. Frequent travelers, especially solo travelers, would agree with that.
Google Maps on your mobile device provides information and detailed instructions when driving: when to turn right, or left, drive right through, make a U-turn, etc. Google Maps will even recommend (based on real-time traffic data) an alternative road in case of heavy traffic.
One of the best free travel apps, Google Maps has a location-sharing feature where you get push notifications for every travel buddy who shares his current location with you.
Satisfies your entire travel demands. It's very helpful especially when you travel abroad. It makes it simple and quick for you to discover and reserve foreign flights.

Download on: App Store | Google Play
Price: Free
Its search engine offers cheaper alternatives. For seamless browsing, your flight search should be filtered by your choice of airline, preferred stopovers, flight schedule, duration, etc. The Skyscanner app is good at trip planning, you can also book your hotel room. And the app is completely free!
Is an Estonian-based travel marketplace that lets you book or buy museum tickets and audio guides.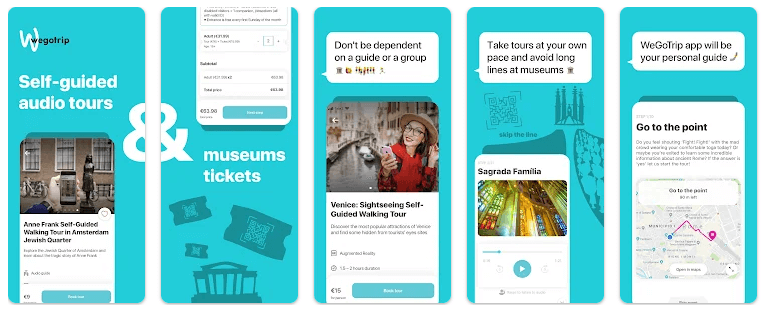 Download on: App Store | Google Play
Book on: Website
Price: Free
Its user-friendly travel app may just be your best excursion accomplice. It's one of the best travel apps that gives you guided and seamless access to your itinerary while on the go, which helps save time and makes it easy for you to organize your travel plans.
This travel app includes a weather forecast, a budget tracker, recommendations for activities, and places to dine. It's a great help for travelers who aren't inclined to avail of the services of a tour guide. But it also gives you options to collaborate with friends who you want to travel with.
EatWith
(aka the "Airbnb for home-cooked food") is a global community that connects travelers and locals who want to explore different food cultures through shared unforgettable culinary journeys.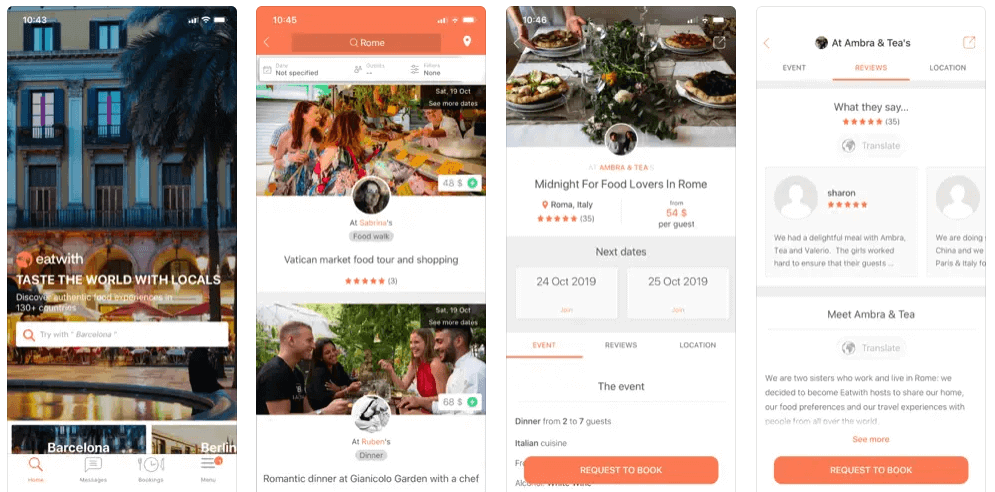 Download on: App Store
Book on: Website
Price: Free
EatWith's travel app allows you to find and book unique dining experiences hosted by passionate food and travel enthusiasts in over 130 countries. From intimate dinners in a local's home to cooking classes, food tours, and more.
It promotes an immersive cultural exchange through food and offers an alternative way to travel, learn about local cultures, and meet new people.
MAPS.ME
It uses data from OpenStreetMap to provide its users with offline maps. It's a navigation app that is compatible with both IOS and android.
Download on: App Store | Google Play
Price: Free
Directions to a specific location and turn-by-turn maneuvering can be viewed on the screen even without an internet connection.
Trusted by millions of travelers who rely on the accuracy of offline maps, Maps.Me lets you download maps from anywhere, when you need them, wherever you may be.
Operates in over 35 countries and is generally cheaper compared to other taxi companies.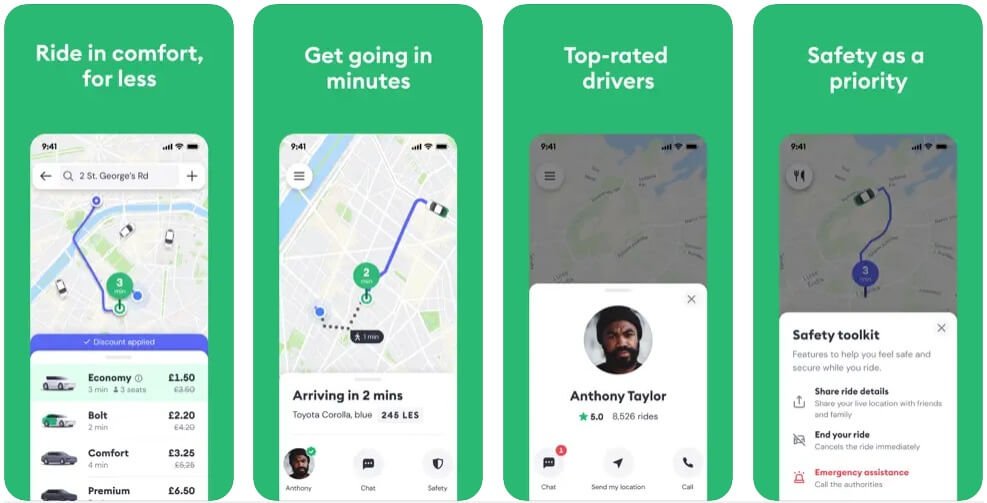 Download on: App Store | Google Play
Price: Free
It charges 5% on top of the original cost of your trip as indicated in the receipt you receive after taking a ride.
You can use the Bolt in-app payment option or pay the driver cash.
The difference between most taxi apps and the Bolt taxi app is that travelers who book taxi rides can choose between a hybrid or electric car with a shield between the driver and passengers for enhanced protection against Covid-19.
Preflight Airport Parking App
An app manages all of your airport parking requirements and addresses your parking needs in any of its eight national preflight garages across the United States.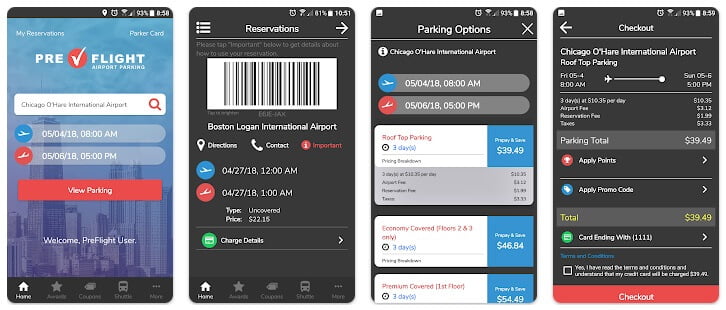 Download on: App Store | Google Play
Price: Free
Get updated on existing reservations and directions to parking facilities. And the heads up to canceled flights. PreFlight offers a complimentary shuttle service and round-the-clock off-site parking.
Try to be flexible with your travel dates. Consider flying with budget-friendly airlines. Sign up for newsletters so you get to hear when they are giving discounts, and book in advance. This way you get to save money for your future travels. Check out these best apps for booking accomodations while traveling.
Tripadvisor
Collects customer reviews and opinions about anything travel-related such as destinations and attractions, hotel accommodations, B&Bs, vacation rentals, specialty lodging, restaurants, etc.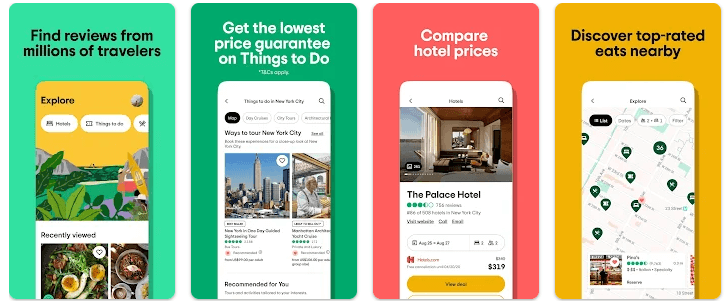 Download on: App Store | Google Play
Price: Free
One of the most trusted and free travel apps, the Tripadvisor app is safe to use. It doesn't require personal details from customers. Resources available on the website are free, such as travel reports, stories, and itineraries. Plus access to millions of restaurants and hotel accommodation reviews.
HostelWorld
Is one of the top travel sites and apps that focuses on hostels (budget-friendly accommodations that offer affordable meals for a group – students, workers, or travelers).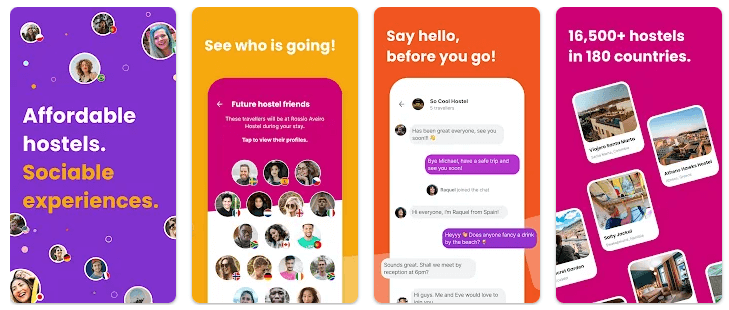 Download on: App Store | Google Play
Price: Free
Hostelworld earns 10 to 25% commission on bookings made through the platform.
It has a secure payment system and is a popular choice for group travelers who want to find comfortable and affordable accommodation.
Download on: App Store | Google Play
Price: Free
Gives you the best options on lodging, travel, and other services from its online resources. You can simply compare rates and the cost of amenities from its compiled data from more than 250 booking sites.
Trivago gives you an updated list of travel and lodging options that you can afford, for you to plan your dream vacation.
It has an impressive network of 2.7 million properties around the world, which allows it to provide travelers with competitive prices and exclusive deals.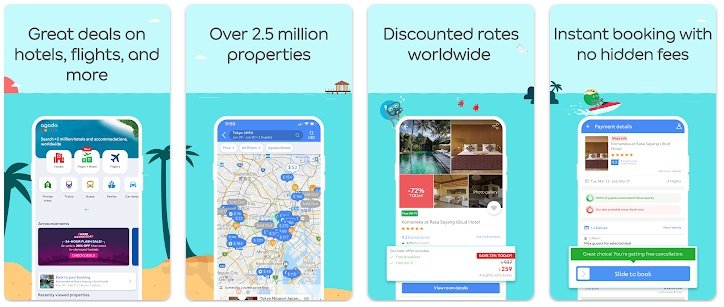 Download on: App Store | Google Play
Book on: Website
Price: Free
It owns holiday rentals, airport transfers, rental cars, etc. in over 200 countries worldwide.
Agoda's website and mobile app (which is available in 39 major languages and undoubtedly one of the best travel apps) have filters and sorting options to help you find the perfect travel package that fits your preferences and budget.
Allows property owners to rent out their spaces to tourists looking for temporary accommodation.

Download on: App Store | Google Play
Price: Free
It provides them with an easy and laid-back way to make little money from their property.
Tourists have the option of renting a shared space, a communal area with individual rooms, or the entire house for themselves. The hosts (property owners) get paid 24 hours after guests check in.
Orbitz Hotels & Flights
Is both a travel aggregator and a metasearch engine. Easier for users to book the cheapest flights, lodging, rental cars, cruises, and all-inclusive resorts.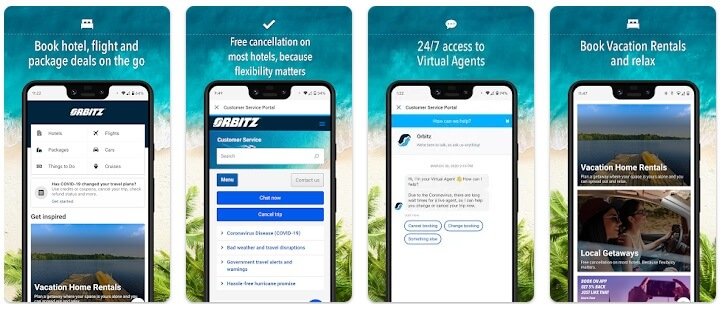 Download on: App Store | Google Play
Price: Free
Orbitz's strength lies in its robust search capabilities, and frequently updated pricing of services and discounts.
HipCamp
Is a website that allows campers and other outdoor enthusiasts to book unique outdoor accommodations.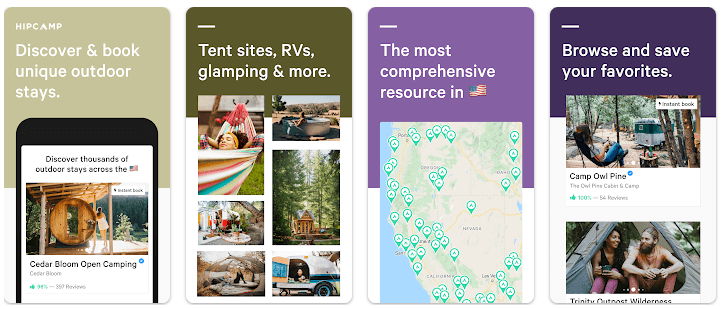 Download on: App Store | Google Play
Price: Free
It collaborates with private landowners who rent out their property to campers for a certain charge. The Hipcamp app includes comprehensive evaluation and information about campsites. You can set up camp on someone else's property and enjoy the tranquility of nature.
TripIt
The TripIt free version works like this. Make the booking, and TripIt will pick up where you left off. Just send your confirmation email to ([email protected]).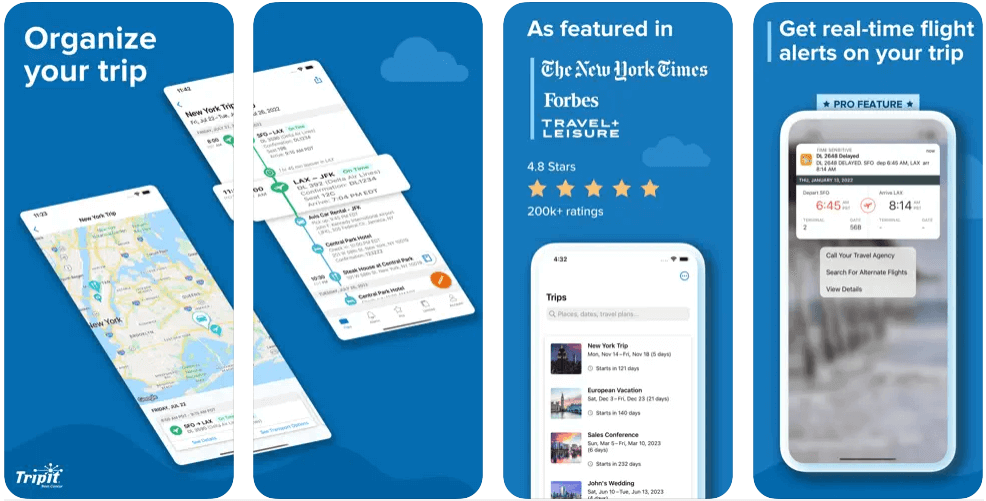 Download on: App Store | Google Play
Price: Free
In-App Purchases: TripIt Pro (1 Year) – $48.99
TripIt will instantly generate detailed itineraries for your trips. May it be a weekend getaway, a family vacation, or a business and leisure trip. Plus a lot of other functions.
TripIt Pro gives you much more. It's one of the best apps that gives you the heads up when it's time to check in, reminds you of your travel dates, monitors the progress of your fare refund, and you get real-time flight alerts, among other perks.
Your TripIt account can also be accessed even without an internet connection, as long as you're signed in the last time you viewed it.
Visiting a new place? How about including a handy tourist guide on your custom packing list? From your pickup point to city tours and outdoor attractions, create a detailed travel planner according to your interests.
Trip.com
Helps you find cheap flights and hotel reservations.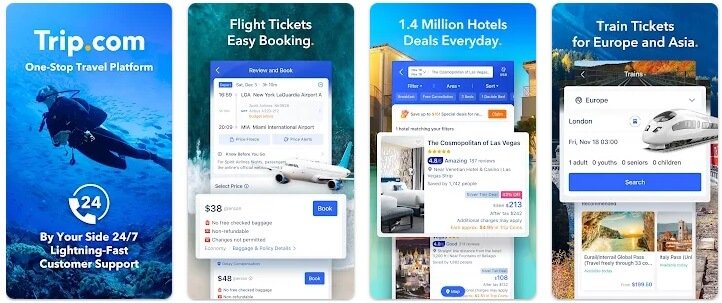 Download on: App Store | Google Play
Book on: Website
Price: Free
Whether you're traveling on business or leisure, there's no doubt you'll find the best deals with its vast network of hotels (over 1.4 million) in more than 200 countries around the world.
It offers an all-inclusive travel service to its customers. Trip.com's huge accommodation business covers apartments, homes, resorts, motels, hotels, B&Bs, hostels, and other properties.
GetYourGuide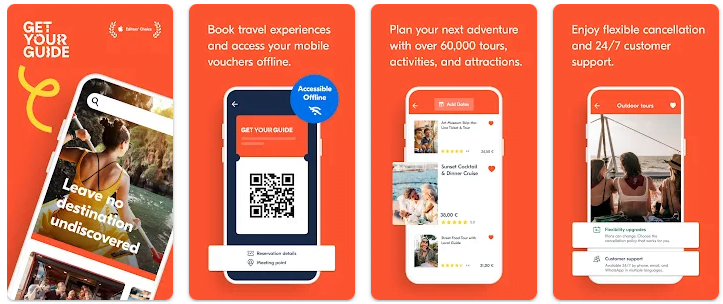 Download on: App Store | Google Play
Book on: Website
Price: Free
Is a German-owned online travel agency (OTA) that offers competitive ticket prices and flexible booking options.
It can be accessed via the app or through its website. It's a legitimate company of "middlemen" that sells admission passes for popular tourist attractions.
GetYourGuide also reserves sightseeing tours for clients who want to participate in unique travel experiences such as food and wine tours, cultural events, and other outdoor activities.
Viator
Is an online travel booking platform that allows travelers to browse destination guides, book tours, travels, and adventures around the world.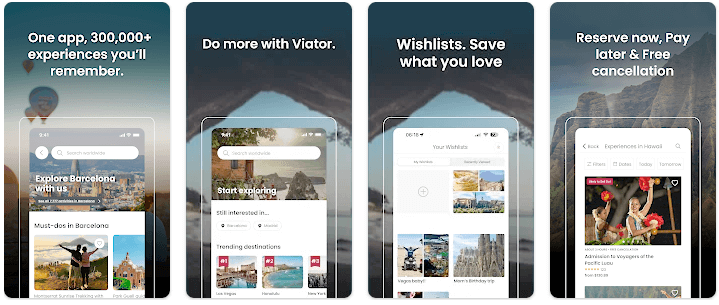 Download on: App Store | Google Play
Book on: Website
Price: Free
Viator is one of the few travel apps that provides sightseeing tours, food and wine tours, outdoor adventures, and transportation services. It works with local tour operators and guides to help travelers enjoy a personalized and authentic travel experience.
Its "Reserve Now & Pay Later" feature ensures you won't miss out on any fun adventure. In cases of unavoidable cancellation of tours, Viator guarantees a full refund as long as you inform them 24 hours before the scheduled activity.
FareCompare
Download on: App Store | Google Play
Price: Free
Offers airline tickets, planning tools for air travel, booking services for group travels, travel assistance services, and finding cheap flights for both domestic and international travel.
FareCompare regularly monitors airline ticket fares through its search engine. So you'll certainly be among the first to get the cheapest prices.
Klook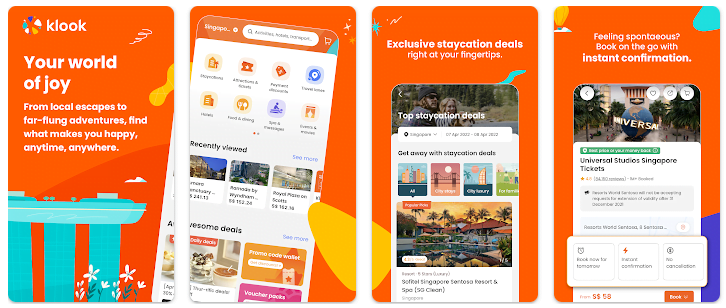 Download on: App Store | Google Play
Book on: Website
Price: Free
Is a Chinese-owned travel booking site that allows users to book numerous hassle-free travel arrangements such as cruises and airport transfers through its website or app.
Klook offers food, entertainment, and cultural options to travelers around the world. It also gives exclusive discounts and deals for nature and water activities, hotels, and staycations, making travel more affordable and accessible for everyone.
Hotwire
Download on: App Store | Google Play
Price: Free
Is known for offering reliable and affordable flight deals, lodging, and rental cars.
The best hotel deals are those booked and bought at the last minute. Hotwire believes its last-minute hotel discounts, including those "arrival of the day", are significantly superior to other OTAs.
Two-thirds of customers who book tours using Hotwire's mobile app are last-minute bookings.
Hotwire uses a strategy called "opaque pricing" – where the identities of (hotel) sellers and travel details are confidential. This enables hotels to offer hotel rooms at covertly reduced rates.
Priority Pass is a program that gives members (frequent travelers and anyone who wants a positive airport experience) access to airport lounges anywhere in the world. Priority pass membership means you have access to over 1300 airport lounges worldwide – whichever airline you choose to fly with, or what class you're booked on.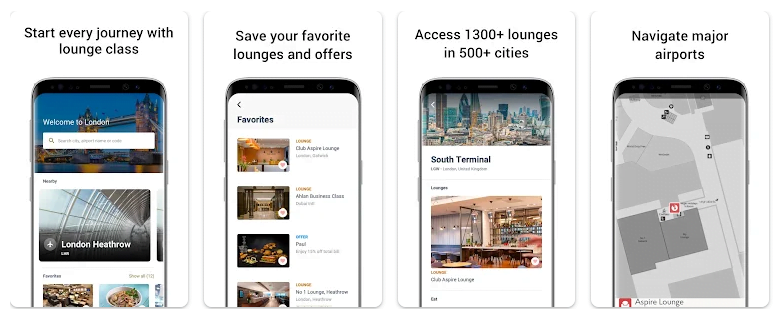 Download on: App Store | Google Play
Book on: Website
These lounges come with perks such as free dining, a relaxing seat, a spa, and other airport amenities. Most Priority Pass lounges have round-the-clock operations where passengers can take a catnap to beat jet lag.
How do you get one?
Most major credit card holders are given access to a complimentary Priority Pass. If you don't already have one, you can sign up below for membership while your credit card is still valid, which costs $99 annually plus $27 per visit. The validity period is two years.
Get your Priority Pass App Now!
PackPoint works well with serious travelers who require a custom packing list for fuss free packing. It suggests things you need for travel, based on the weather where you're bound, the distance you'll be traveling, and any activities you plan to do.
Most travel apps are free. PackPoint has a paid and free version. The annual fee for the premium version costs $2.99. It can be integrated with both TripIt and Evernote for synchronized access across all your devices. Relatively cheap considering the additional features you get with it.
As more travelers rely on online booking platforms to find their ideal accommodations, it has become increasingly important to ensure that they find the most affordable options in hotels and other accommodations.
Vrbo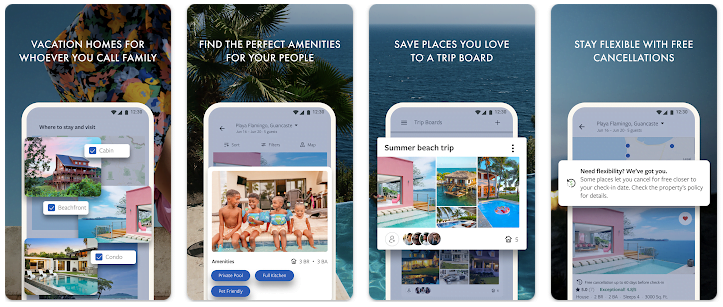 Download on: App Store | Google Play
Book on: Website
Price: Free
(Acronym of Vacation Rentals by Owner) is a vacation rental site that rents out affordable vacation homes, cabins, and condos worldwide, depending on its users' travel needs, specifications, and budget.
Vrbo rents out stand-alone holiday properties. Meaning, an entire house instead of just a room shared with other travelers. Airbnb on the other hand, offers both: stand-alone properties and shared spaces.
Hilton Honors

Download on: App Store | Google Play
Book on: Website
Price: Free
It is a loyalty program for Hilton Hotels that offers perks to loyal members such as the lowest room rates, free Wi-Fi, and the ability to manage reservations.
Members earn points any time they make a reservation at a Hilton hotel or use a Hilton credit card, and can redeem them for free nights at properties within the Hilton portfolio. Find out how the app can make your stay better. Hotel reservations, travel research, rewards programs, and more!
It is an online (and telephone) booking platform where customers are allowed to choose and compare hotel prices.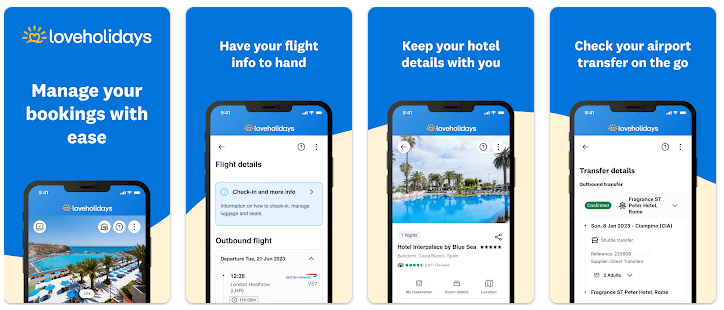 Download on: App Store | Google Play
Book on: Website
Price: Free
A hotel's star rating when booking for accommodation, or a TripAdvisor rating – all the details, anything to help them customize a perfectly tailored vacation package.
You can manage your bookings while on the go with the free app, which is available for iOS and Android. Even without an internet connection, you can still check your hotel and flight information.
Oyo Rooms

Download on: App Store | Google Play
Book on: Website
Price: Free
(aka OYO Hotels & Homes) is an Indian-owned chain of franchised lodging facilities such as hotel rooms, budget living spaces, and rented homes.
Oyo primarily targets an audience of low to middle-income earning adults. Usually, students and working professionals enjoy traveling solo. And young adults (aged 20 to 30) from urban areas like Mumbai, Chennai, and Bangalore.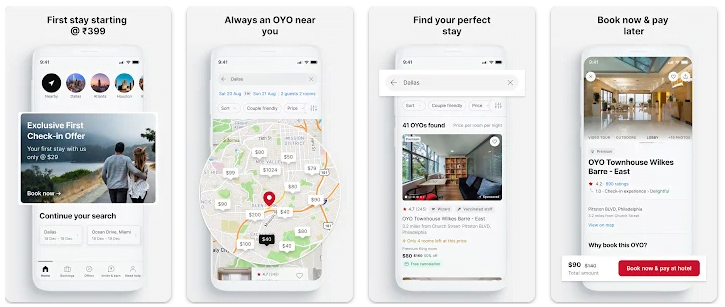 Hotellook
Download on: App Store | Google Play
Book on: Website
Price: Free
is a search site and app that allows you to compare hotel accommodations prices from different booking platforms, so you can decide on which best deals to take for your next road trip.
Hotellook is popular among travelers who want to economize without compromising on quality. You can find hotels by location, dates, and other filters, and get real-time results that show you the best available rates.
Holidu app
The Holidu app compares for you the data of over 600 travel destinations for your perfect holiday rental.
Download on: App Store | Google Play
Price: Free
This holiday app allows for special theme searches such as ski trips, beach holidays, and family holidays.
State the price range you can afford and narrow down your search as you please. From houses with a pool, balcony, wifi; rentals that are pet friendly; or properties near the beach, etc.
Then pick from over 15 million choices of condos, cabins, villas, mansions, camping, or any other rental that you are looking for. Review the sites to help you select the perfect holiday rental. All transactions in one amazing holiday app.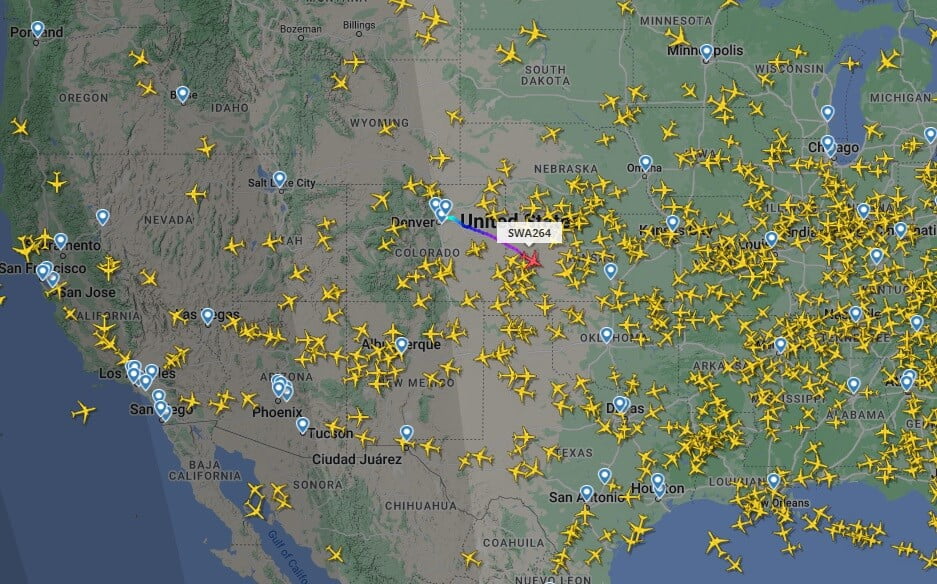 FlightRadar24
Download on: App Store | Google Play
Price: In-App Purchases
The tracking based on book flights number, speeds, aircraft type, altitude, current location, and where it's headed.
The app is available in more than 150 countries. You can keep an eye on international air traffic in real time on your smartphone.
Location is calculated using a variety of variables and is often fairly accurate, though not as accurate for long-distance flights. You can modify the app's settings to choose how long you want to view aircraft on the map.
WiFi Map
Download on: App Store | Google Play
Price: In-App Purchases
Connects users to the internet for free by sharing WiFi hotspots.
The app has a record of over 100 million active hotspots, and new ones are uploaded daily by the users themselves. You'll see a list of WiFi hotspots in any city without the internet once you have downloaded the app to your phone.
WiFi Map has a built-in VPN that keeps your privacy when using unsecured networks. It also provides access to thousands of servers, restricted content, and support for torrenting activities.
Hopper
Download on: App Store | Google Play
Price: Free
It is a free app, like most travel apps. It's intended for users to find the best flight deals and affordable hotels so that they can save money.
It focuses on forecasting costs and rates per night so you can pick the best time to book a flight as per your budget. The prices for these hotels and flights are accurate, and no hidden charges.
SmartGuide
Download on: App Store | Google Play
Price: In-App Purchases
Is a platform set for you to publish your interesting take on traveling as a whole, Covid updates, and more.
SmartGuide accepts contributions from users. You can submit your narratives or travelogues for free. Or charge tourists for you to earn some.
In some situations, SmartGuide turns these stories into digital audio guides and publishes them for travelers. With its trip planner app, SmartGuide provides digitized guides for tourists to listen to while exploring the wonders of an interesting location.
FLIO
Download on: App Store | Google Play
Price: Free
Is one of the best apps to use when flying. It provides comprehensive booking flight information on more than 3000 airports.
Travel without stress through all airports, shop as much as you can afford from all the stores, reduce jet lag, and receive constant service information: boarding time, check-in, real-time alerts about the status of your flight, arrival time, forecast about possible flight delays, etc.
Download on: App Store | Google Play
Price: Free
Is a credible platform to browse destination guides – odd sights and obscure locations that would otherwise be left out in a traveler's itinerary.
The Culture Trip publishes persuasive content that contains information and travel hacks and encourages readers to discover new things about those places and explore the local culture.
Culture Trip also helps them find and reserve accommodations nearby. The site's revenue comes from affiliate marketing. Culture Trip earns commissions from purchases made through referral links posted on their content, from legitimate booking platforms such as GetYourGuide and Airbnb.
Google translate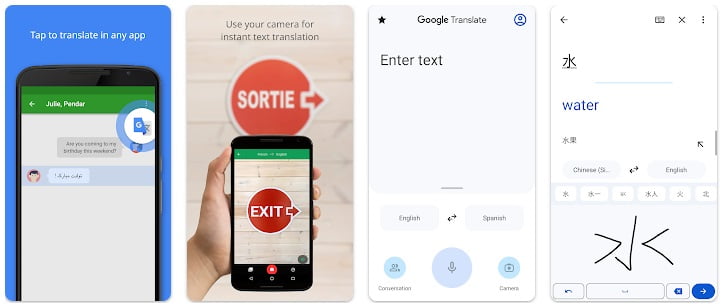 Download on: App Store | Google Play
Price: Free
An app that translates through either texts or speech in over 100 supported languages.
You can also use Google Translate for a live translation by pointing your smartphone at a sign or menu written or spoken in a different language.
One of the most helpful apps for travel, Google Translate guides students in developing their language comprehension by helping them with pronunciation. Google Translate is also an efficient communication tool that educators use to reach out to parents.
Duolingo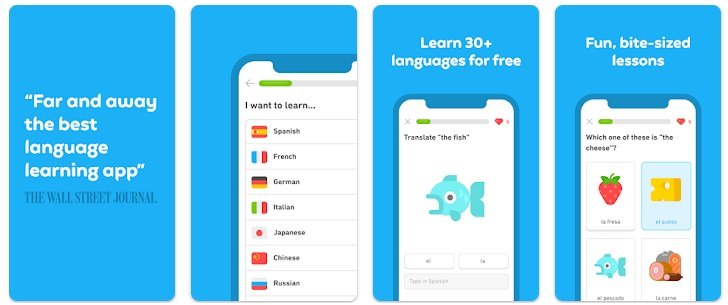 Download on: App Store | Google Play
Price: In-App Purchases
It is a language-learning mobile app that you can use when traveling. Recognized in countries such as the USA, UK, European and Asian countries, Duolingo translates 43 languages.
You can simulate conversations while traveling. Practice Italian on the plane if you're planning to ride a gondola in Venice.
Download on: App Store | Google Play
Price: Free
Produces instant translations between a local language and a foreign one with the use of AI.
It's a free translation app that translates dialogues, texts, audio messages, photos, and even screenshots in over 70 supported languages.
iTranslate
Download on: App Store | Google Play
Price: In-App Purchases
Enables its users to speak, write, and read multiple languages through iTranslate.
The app offers text, voice, image, and offline translation. iTranslate (the pro version) allows voice conversations and serves as a dictionary where you can look for word meanings in over 100 languages.
Drops
Download on: App Store | Google Play
Price: In-App Purchases
It is a language learning tool that helps users learn vocabulary quickly and enjoyably.
It complements other language learning applications that focus on teaching grammar and other language skills. Over 35 million people use Drops has over 35 million users who are learning language lessons for free in over 40 languages.
The app offers immediate corrections and is available for iOS and Android. It also works offline so users get to learn words even in places with connectivity issues like the subway and other remote areas around the world.
GasBuddy
Helps you find the best deals on gas prices. Just download the travel app to your phone and allow it to track your whereabouts, so you'll know which gas stations offer the cheapest prices.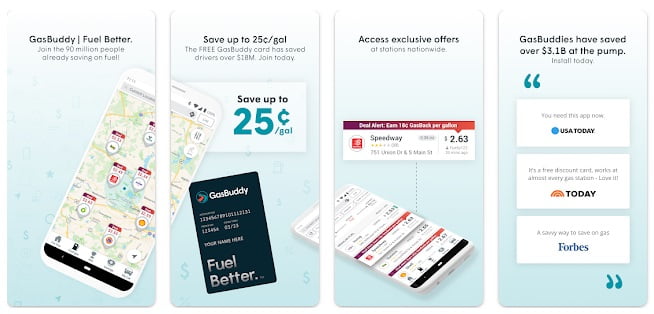 Download on: App Store | Google Play
Price: Free
The price of gas at the cheapest gas stations will be displayed on the app.
GasBuddy is legit and a reliable source of information when it comes to gasoline prices. It collaborates with users who constantly update the pricing information at each US station.
Pay with GasBuddy to save a few cents per gallon at the pumps, at no cost to you.
Xe – Converter & Money Transfer
An app makes money transfers fast and hassle-free, especially if you don't carry local currency with you.
You can also use the xe currency converter app to monitor exchange rates in more than 180 different currencies.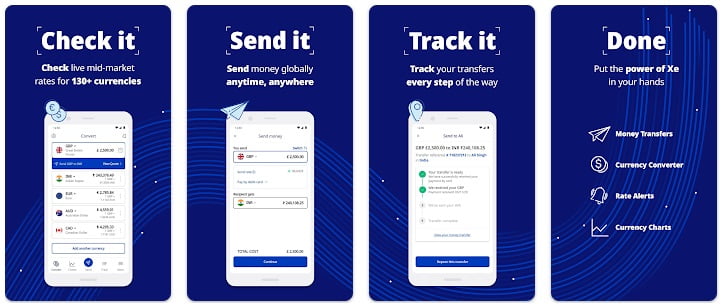 Download on: App Store | Google Play
Book on: Website
Price: Free
Xe currency converter allows you to check real-time xe currency exchange in the market. And even set up alerts to ensure you don't miss the rate you're looking for. The app is free, and the price of xe currency gets updated every minute.
Compensair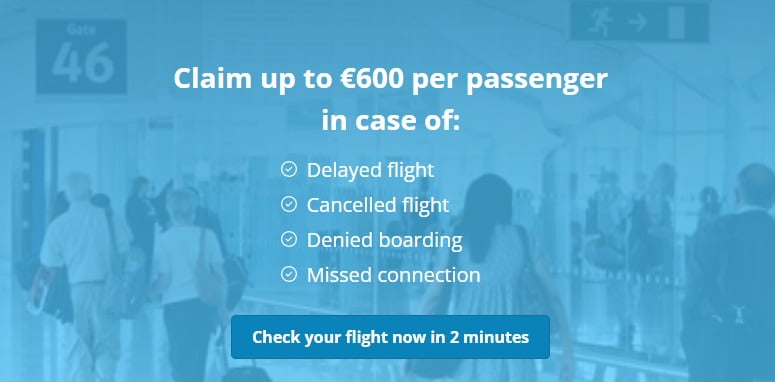 Book on: Website
Is a Russian-owned company that helps you understand your legal options for requesting airline compensation due to an overbooked, delayed, or canceled flight.
It makes sure you get to receive the compensation you're entitled to for any travel mishaps you may have encountered. Compensair charges 30% service fee for each successful claim.
AirHelp
Book on: Website
It is a legal services provider that helps airline passengers get compensated for damages brought about by flight delays in EU countries.
AirHelp operates in over 30 countries and has helped millions of passengers.
Save your valuable time and spare yourself the trouble of dealing with paperwork. Let AirHelp do what it does.
No upfront fees till you get a successful claim from which, AirHelp takes 35% of the flight compensation you receive.
SeaRadar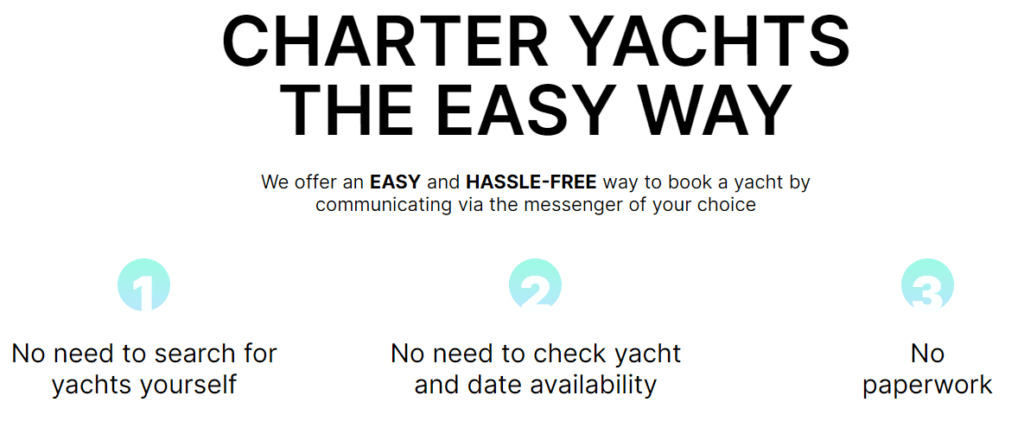 Book on: Website
Price: In-App Purchases
Finest concierge service for skippers. SeaRadar handles all captain affairs.
It's an online concierge service that deals with the needs and concerns of licensed captains. From itinerary to your choice of yacht, all the paperwork and payments.
SeaRadar serves as the middleman between captains and charter companies.
Aviasales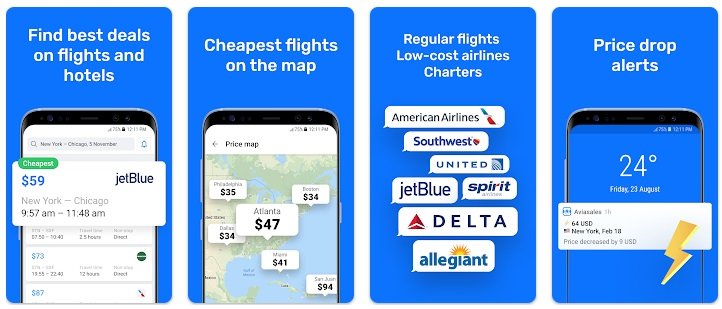 Download on: App Store | Google Play
Book on: Website
Price: Free
It is one of the best travel search engines. It doesn't sell tickets but redirects users to airline and travel booking websites for them to find the lowest flight prices and best travel deals. It's a reliable choice for budget-conscious travelers.
Bublup
Download on: App Store | Google Play
Price: Free
Is an innovative and user-friendly cloud-based app where you can store all your travel information for you to maximize your vacation.
Organize all your digital files (links, photographs, videos, and notes) and save them in one secure place to make your life easier when traveling.
Keep track of your travel details, vacation plans, hotel and restaurant reservations, inspiration for your next trip, and even ideas for events you'd like to attend. Unless you tell someone, no one else is aware of what you keep.
Mapo Tapo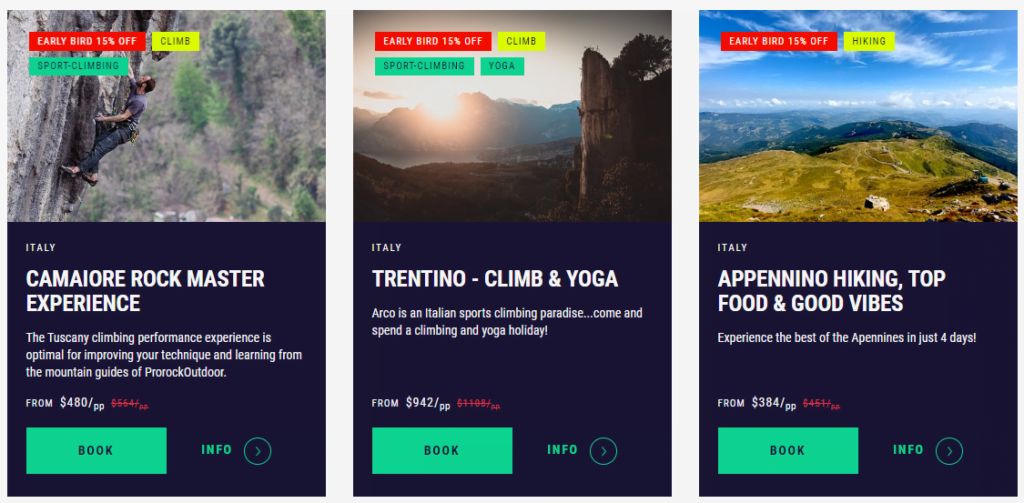 Book on: Website
Is a website that caters to adventurous rock-climbing enthusiasts. It aims to promote sports tourism in remote areas, to boost its economic growth.
While at the same time helping people and the community to thrive in a safe environment.
Mapo Tapo simplifies the process of finding lesser-known rock-climbing spots globally, so climbers can arrange guided tours with locals, including lodging.
Moreover, the website reinvests a portion of its profits to fund the installation of bolts necessary for climbing and assist in the development of the sport.
Google Flights
Download on: Google Play
Book on: Website
Is one of the reliable web apps used for finding and booking flights, which helps users buy competitively-priced tickets from independent sellers.
Google flights also helps you secure round-trip, one-way, and multi-city tickets, based on information directly from airline companies and online travel agencies' databases.
Wayaway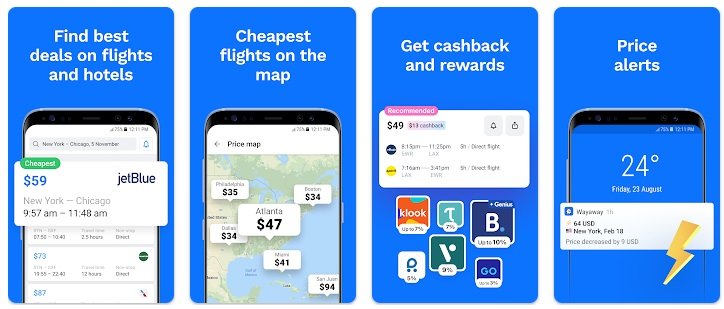 Download on: App Store | Google Play
Book on: Website
Price: In-App Purchases
Is a flight aggregator. It searches the internet for the best offers on many websites and displays the results on its site.
So you can look at the prices of several airlines at once and choose which is the most affordable.
WayAway has a membership program where qualified customers get to receive additional cashback benefits from reservations for flights, hotels, car rentals, and other services.
Travelers are generally satisfied with the refund option, and how easy it is to look for your vacation dates and destinations on WayAway's user-friendly platform.
CheapOair
Download on: App Store | Google Play
Price: Free
Is a travel website and app that books affordable flights, hotel accommodations, and car rentals at great deals and discounts.
CheapOair works with over 450 airlines to make your travel planning a hassle-free experience.
First up, it's a long read and you've made it this far. So hats off to you. That alone is a good indication that we did a good job finding the best travel apps to try this year if you haven't already tried a few.
For any traveler looking to score the best deals on flights, what's the fuss asking best friend Google what are the best apps for travel that we should know about? Or the most used travel apps for hotel bookings? That tickles one's curiosity, doesn't it? And it won't end till we actually try them.
How's traveling abroad with a handy but smart travel buddy in your pocket? With just a few clicks, you'll get to know which best travel apps you can install to learn a language. Or the latest appsfor travel to make it big this year. Sounds awesome, right?
The ultimate list of the best travel websites and apps for 2023, they're just too many to mention. But some are really worth mentioning for the benefits and unique services they offer to a lot of people, not just travelers. Indeed, some of the best things (best apps) in life are free.