15 Easy Steps in Planning Your Next Dream Vacation
Ready to make your dream vacation a reality? Let's get you these 15 easy steps to help you plan your next destination!
Mapping out a dream trip is an exciting journey that requires you to be prepared. These 15 easy-to-follow steps aim to make the trip planning process easier for you. It includes defining your ultimate travel goals, choosing the best destinations, making and planning travel arrangements, among other preparations, to pave the way for a smooth and hassle-free trip of a lifetime.
Step 1: Determine your travel goals
Why is it important to determine what your travel goals are?
Relaxation. To have a rejuvenating break from the challenges of daily life – focusing on health and wellness through activities like yoga retreats or spa treatments.
Adventure. To engage in thrilling and extreme outdoor activities like skydiving, mountain climbing, deep sea exploration, etc., to overcome your fears and push yourself to the limits.
Cultural immersion. To get yourself immersed in the local culture, traditions, and cuisine of a particular place. Making friends and connecting with other travelers from different parts of the world.
Exploration. To connect with nature by visiting national parks, beaches, or mountains. And disconnecting from technology by enjoying a digital detox.
Romance. To spend quality time with your loved one on a romantic trip – to honeymoon or to mark a special occasion like birthday, anniversary, etc.
Step 2: Places to visit and activities to engage in
Fiji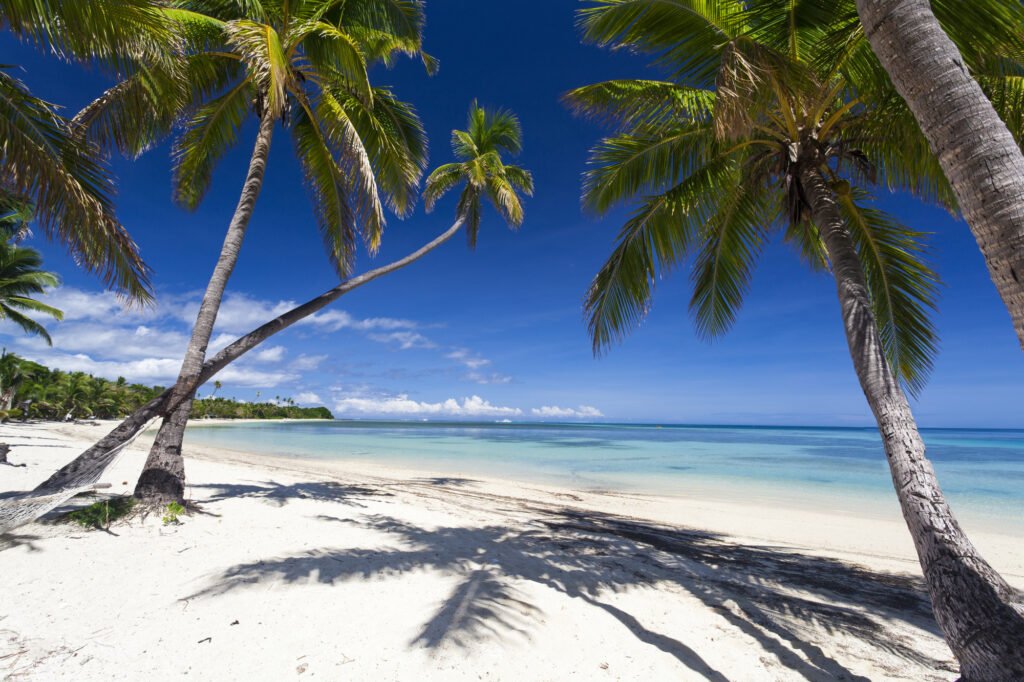 Fiji is an archipelago country in the Pacific known for its rugged landscapes, palm-lined beaches, lagoons, and coral reefs. Its natural beauty, tropical climate, and hospitable culture create an environment that promotes relaxation and rejuvenation for all types of travelers.
Fiji is home to some of the world's most gorgeous beaches, where you can take leisure strolls along the shores, snorkel, dive, or simply watch sunrises and sunsets.
Its relaxed island vibe and laid-back atmosphere will help you escape the stresses of everyday concerns and fully immerse yourself in the island lifestyle.
Its luxurious resorts have world-class facilities that offer wellness and spa treatments; yoga and meditation sessions; tropical fruits and fresh seafood served in open-air restaurants.
Fiji (aka the soft coral capital of the world) is famous for having some of the best scuba diving sites in the world. It has 854 islands and islets, 106 of which are inhabited. These islands are a diver's paradise.
Gau Island is known for its spectacular diving sites, including Koro Sun Resort and Shark Fin Point. It has no resorts and is only accessible by liveaboard. It's in fact, a favorite among liveaboard divers, and is considered a big lifetime experience for any scuba diver who enjoys a real adventure.
Makongi Island is considered the best dive site in Fiji for underwater photography. There are plenty of hard and soft corals, turtles, clams, and shell farms to see. It's known for its diverse marine life and several dive sites, including Makongi Channel, which is a great drift dive.
Costa Rica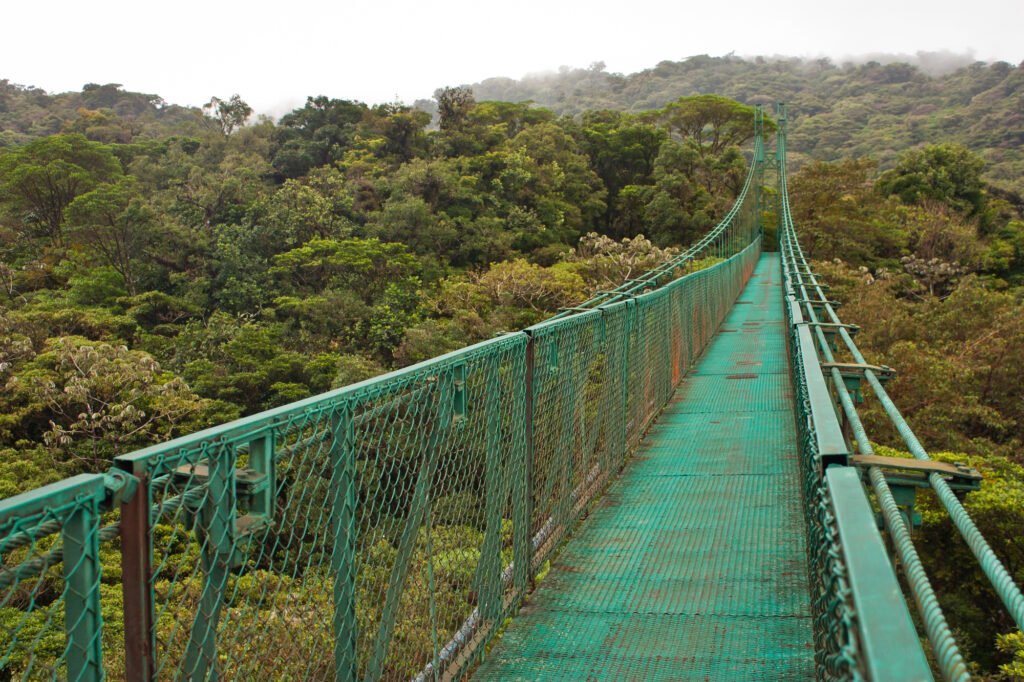 This paradise in Central America is known for its extreme outdoor adventures. Its diverse landscape (rugged coastlines, rainforests, and volcanoes) offers exciting adventure trips and provides an ideal backdrop for adrenaline-pumping activities like rock climbing in Escalada Cachí in Cartago. Hiking and bouldering in Pico Blanco. Bungee-jumping in Monteverde Extremo Park. Zip-lining, canopy tours, and other thrilling sports in Tortuguero National Park, Limon Province.
Skydiving in Quepos offers breathtaking views of Costa Rica's natural beauty as you freefall. This charming little town serves as an entry point to the Manuel Antonio National Park. The park is home to lagoons, mangroves, rainforests, and beaches (Playa Espadilla and Playa Biesanz). The mangrove estuary in Damas Island hosts several species of iguanas and caimans.
Poás Volcano National Park offers visitors a chance to explore cloud forests and tropical rainforest-upland habitats. You can walk up to the crater viewpoint and back. It's open every day from 8 a.m. to 3:30 p.m.
Visitors are advised to book e-tickets ahead of time to secure their spot. Rescheduling or refunds are available if the park has to be closed due to alarming levels of volcanic activity.
Make sure you have travel insurance for your safety. Choose reputable tour operators, follow instructions from local travel guides who know the place by heart, and wear appropriate gear for the activity.
Thailand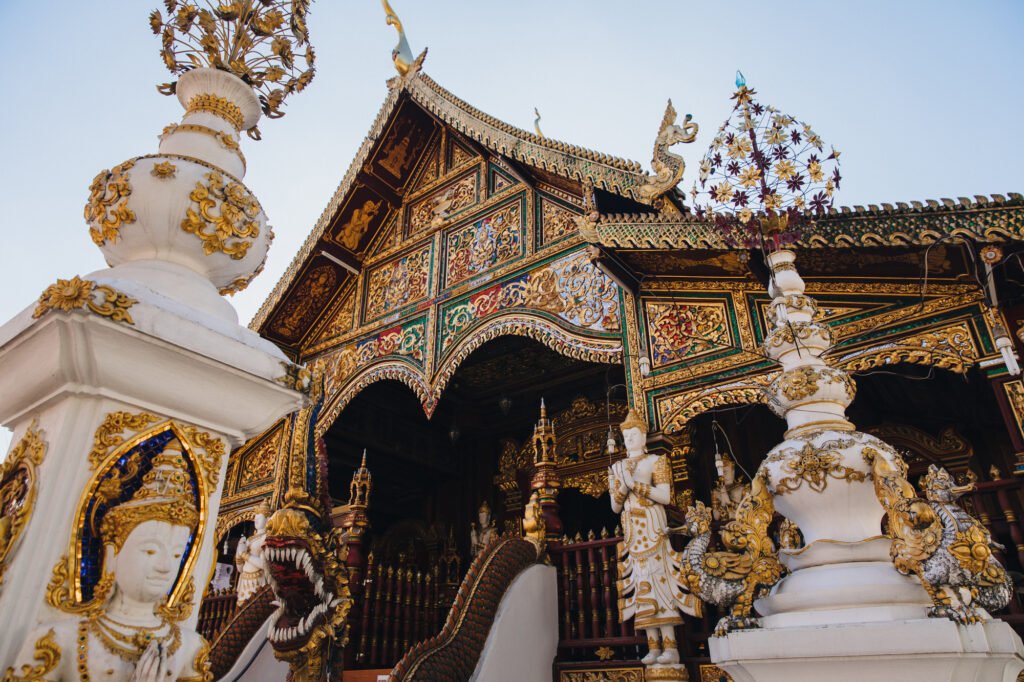 Thailand is considered an excellent travel destination for cultural immersion in Southeast Asia. The country is home to over 40,000 ancient temples, 30,000 of which are still in use. The Wat Prang Luang temple in Nonthaburi province is the oldest – approximately 1119 years old.
The Phi Ta Khon festival (aka the Ghost Festival) was celebrated June 23-25 this year in Dan Sai, Loei province. It features colorful parades with participants wearing elaborate ghost masks and costumes. The festival is associated with a folk tale and aims to awaken spirits and ward off bad luck.
The Yi Peng (Lantern Festival) in Chiang Mai will be celebrated from November 27 to 29, 2023. It's going to be one of the largest global celebrations for lanterns.
The Lopburi Monkey Buffet Festival is a popular attraction that celebrates Lopburi's macaques, believed to bring luck to the region. The festival starts with a ceremony featuring dancers in monkey outfits. Long term travelers plan a trip to Thailand to witness this event held every last Sunday of November at the Phra Prang Sam Yot ruins in Lopburi.
Popular tourist destinations like Bangkok, Phuket, and Chiang Mai offer cooking classes where you can learn to cook traditional Thai dishes. Homestays allow you to immerse yourself in local life and learn more about the daily routines and traditions of the Thai people to further enhance cultural immersion.
Peru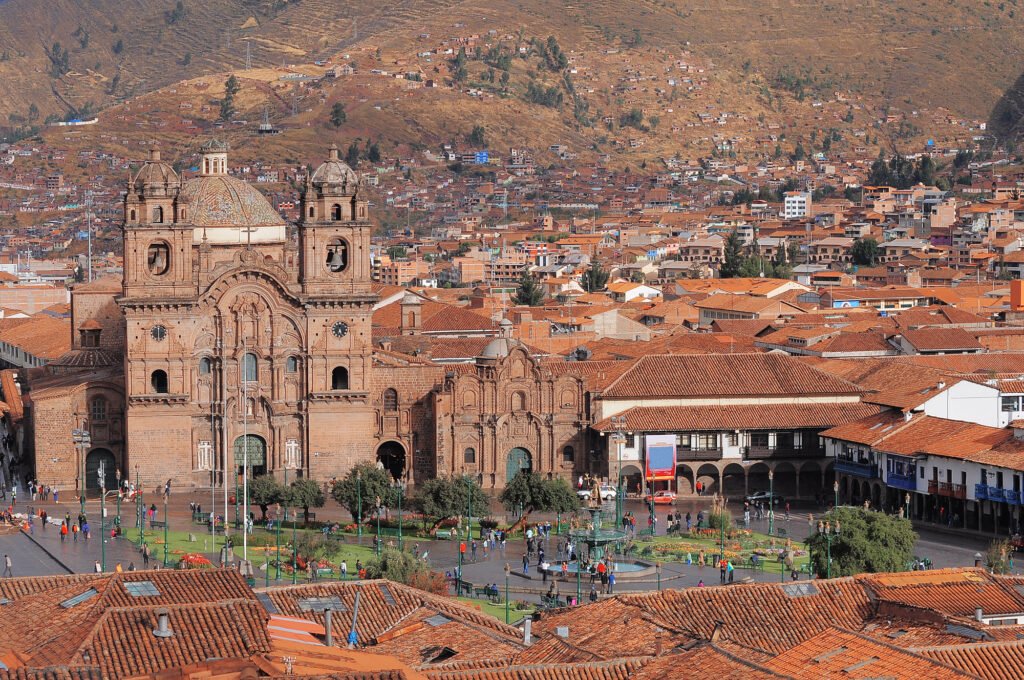 Peru is one of the 12 countries in South America. Its diverse landscape makes Peru one of the most visited travel destinations in the region. 13% of the vast Amazon rainforest is in Peru, which means the Amazon rainforest covers 60% of Peru.
Plan a trip to Peru and bring your best hiking boots. It's a paradise for hikers, explorers, and nature enthusiasts. It offers incredible biodiversity and opportunities for eco-tourism and wildlife exploration.
It's home to the Inca civilization, known for its cultural achievements, advanced architecture, and engineering marvels. Many Incan ruins and sites can be explored throughout the country.
The Inca Trail is an iconic trekking route that offers stunning views of the Andes mountains. It passes through several archaeological sites and provides a unique opportunity to experience Inca culture and history. The Inca Trail is a popular choice for adventurers and other travelers who want to visit and explore Machu Picchu.
Machu Picchu on the other hand, used to be an Inca city in the Andes mountains. It's now an archaeological site known for its breathtaking beauty and historical significance. Machu Picchu holds the distinction of being a UNESCO World Heritage site and a member of the elite New 7 Wonders of the World.
Peruvian cuisine is a fusion of Spanish, Asian, African influences, and indigenous ingredients. You should try ceviche and lomo saltado.
Tuscany, Italy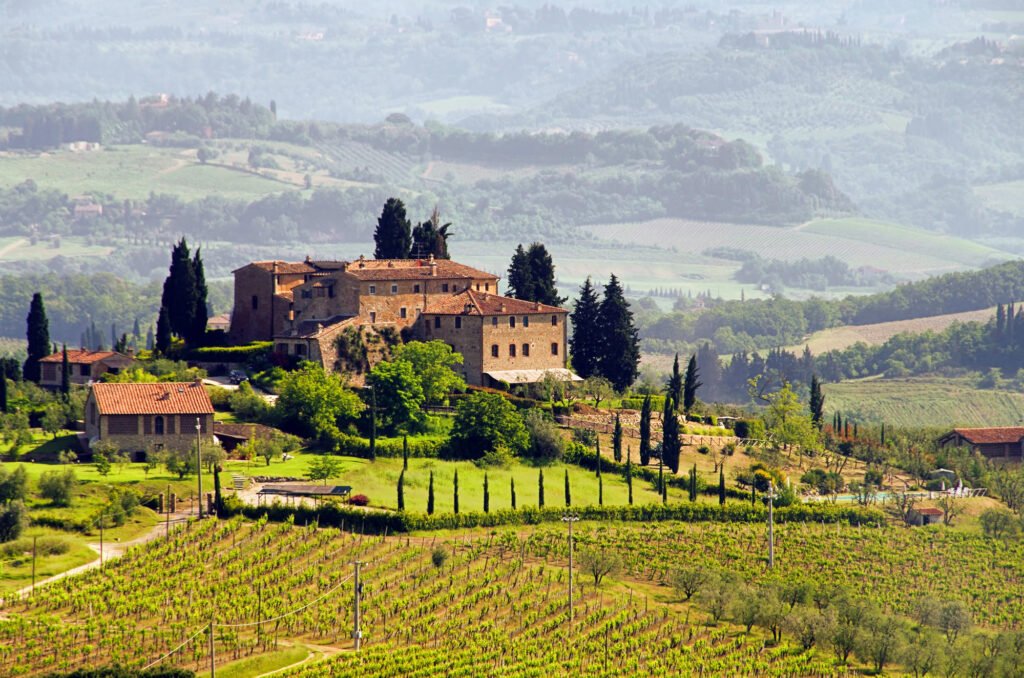 Tuscany is a region known for its vineyards, olive groves, rolling hills, and charming villages (Suvereto, Pienza, Montalcino, Pitigliano) that provide a rural backdrop for a relaxed atmosphere, making it a wonderful destination for travelers looking for a romantic getaway.
It offers numerous romantic activities for couples to enjoy. It'd be nice to go on a road trip around the charming towns. You can explore the narrow streets of Siena, stroll through the vineyards of Chianti, or take a leisurely walk along the Arno River in Florence.
Tuscany's beautiful landscapes makes for a perfect backdrop for a romantic sunset. You can watch the sun set over the rolling hills of Val d'Orcia, the Arno River in Florence, or the Mediterranean Sea from the island of Elba.
Tuscany is steeped in history, art, and historical significance. Florence, the capital city, is home to the Accademia Gallery of Florence, which houses the famous David statue by Michaelangelo. Botticelli's masterpieces are mostly in the Uffizi Gallery. Duomo di Firenze has some of the best Italian Renaissance and Gothic art masterpieces.
It's home to several natural thermal springs and spa towns (Montecatini Terme and Saturnia, e.g.), where you can soak in mineral-rich waters and enjoy rejuvenating spa treatments.
Tuscany is famous for its dry, red wine. Chianti is made from Sangiovese grapes that grow in the region, and the pricey Brunello di Montalcino. You can join a leisurely wine tour in its picturesque vineyards, and get a chance to enjoy a memorable wine tasting experience.
It also offers romantic accommodations like luxury villas, boutique hotels, charming B&Bs, and hostels.
Staying in a historic villa surrounded by vineyards can enhance the romantic vibe of your vacation.
Buenos Aires, Argentina
Argentina this year has become one of the most popular travel destinations among American tourists. Interestingly, Buenos Aires is home to 8.3% of all digital nomads in South America. And for good reasons. It's one of the safest cities in the region, which makes remote workers feel secure while living there.
It offers a reliable internet connection and numerous coworking spaces, which are essential for digital work. The city also boasts a diverse culture and lively social scene, which provide opportunities for networking and socializing. The cost of living is relatively affordable. All these make Buenos Aires an appealing choice for digital nomads seeking to enjoy a comfortable work-life balance.
Singapore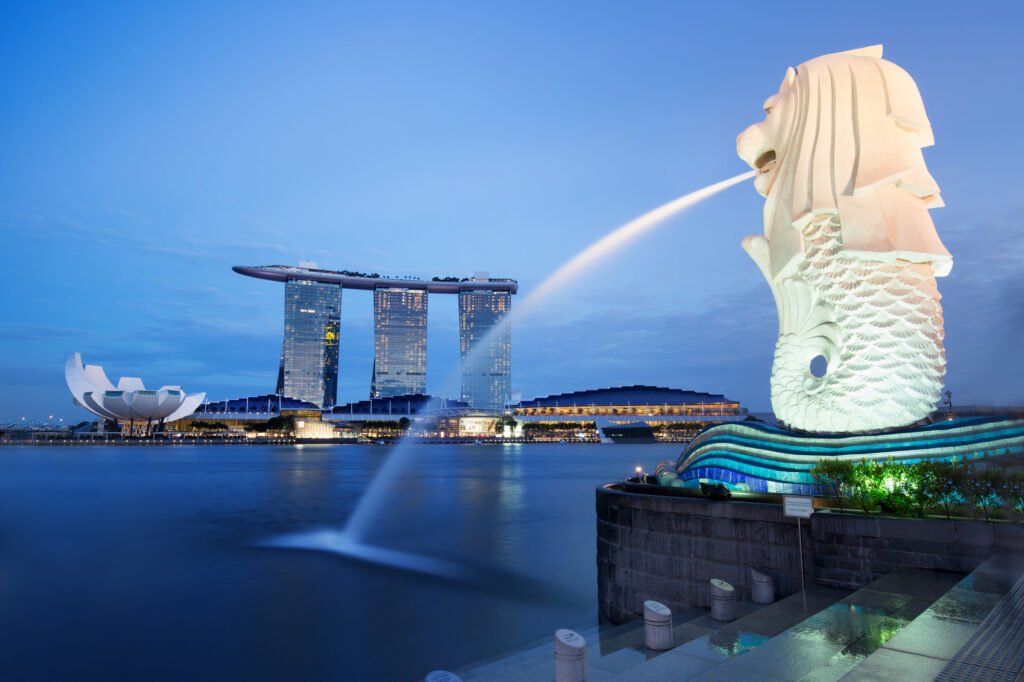 Singapore is a vibrant city-state in Southeast Asia known for its modern architecture, notably the biophilic (the use of water features, plants, and natural light) style of architecture. Recognized for incorporating natural elements into its urban spaces and buildings, Singapore has managed to create a connection with nature in the midst of a bustling city.
It's home to 298,650 millionaires and billionaires. Wealthy people are drawn to this country in Southeast Asia because of its wealth, well-maintained infrastructure, quality health care, effective law enforcement that makes it clean and safe, plus other attractive features.
Gardens by the Bay is a 101-hectare nature park that offers an immersive experience to visitors. It's a harmonious blend of modern innovation and nature that houses the Flower Dome, which is the world's largest greenhouse. Cloud Forest is a tropical rainforest in a controlled environment. These two are distinct biomes within the gardens, each showcasing a diverse collection of plants.
Singapore is a relatively small travel destination. But it can be a great place for a vacation. There's Sentosa Island known for its beaches. Marina Bay Sands is home to the Rooftop Infinity Pool, the largest in the world, and the Billion Dollar Buildings, the world's costliest casino properties. It also stands out as a global leader in culinary excellence, offering numerous dining options: from affordable yet iconic hawker stall dishes to gourmet food and haute cuisine.
Step 3: Determine your travel style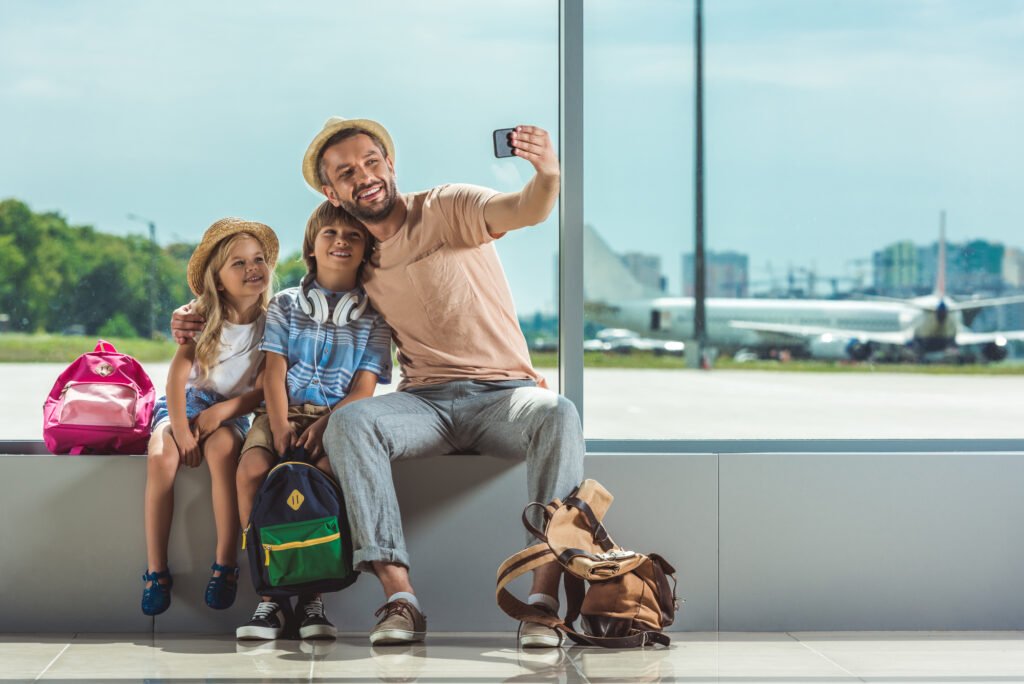 The next step in your travel planning is to determine your travel style. You can't set a realistic budget unless you decide how you're going to travel for your next trip. Because your travel style can have a significant impact on it. Here are some ways that different travel styles can affect your expenses:
•Budget travel focuses on minimizing expenses and often involves staying in budget accommodations, eating at local restaurants, and using public transportation. It can be a great way to save cash, but it may also require sacrificing some comfort and convenience while traveling.
•Luxury travel involves staying in luxury hotels, eating at expensive restaurants, and participating in luxury activities. Luxury travel can be very expensive, but it can also provide a high level of comfort and relaxation.
•Backpacking helps save on baggage fees and makes it easier for you to move around. It keeps you from buying unnecessary items while traveling.
•The cost of travel varies depending on your chosen destination. If saving money is one of your travel goals, opt for cheaper countries where you get to save on accommodations, food, and activities. Traveling to more expensive destinations means beefing up your travel budget.
•Being flexible with your travel dates saves you money on flights and accommodations. Plan a trip during the off-season or on weekdays. It's cheaper than traveling during the peak season.
•Your travel preferences also have a big impact on your budget. Dining in high-end restaurants or participating in expensive activities can make your travel expenses soar.
Travel budgets are highly variable. You can't plan a trip and base your budget on averages sourced from travelers with different preferences. So instead of comparing your spending to averages, consider your own travel style when budgeting for a trip.
Step 4: Set a Realistic Budget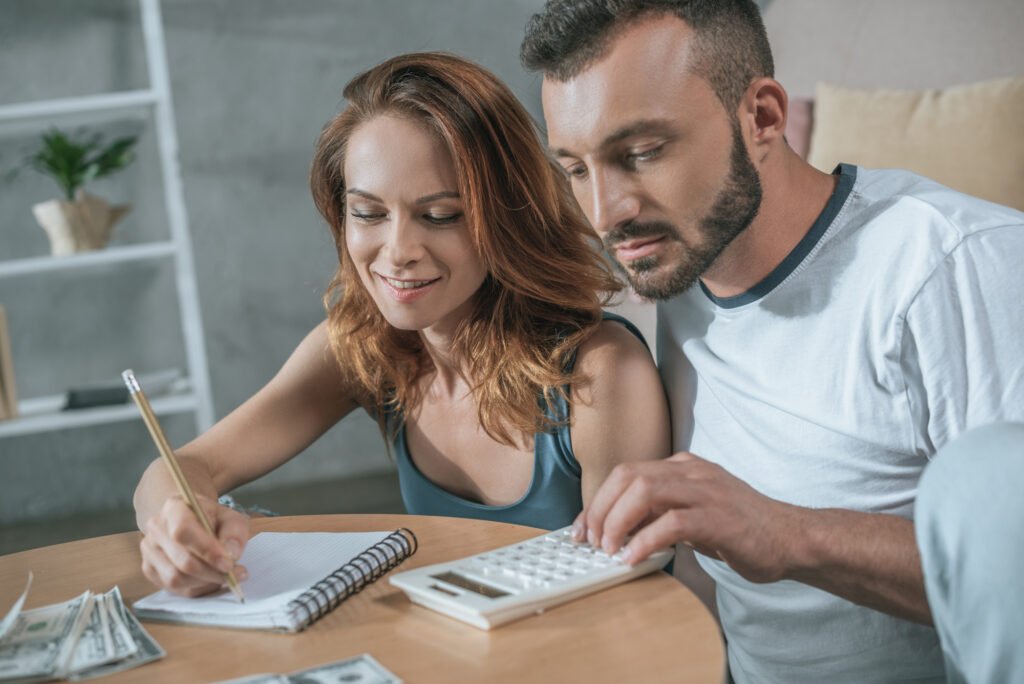 Travel planning can be a daunting task, especially if you're a budget traveler. Here are some best tips to help you set a realistic travel budget that'll allow you to enjoy your trip without financial stress.
•Determine how much you're willing to spend on transportation, accommodation, activities, and daily budget. Be mindful of your financial constraints and plan accordingly.
•Determine how far you're willing to go on your next trip. Travel expenses vary depending on where you want to visit. Check out travel blogs, or travel websites that publish approximate costs of transportation, food, accommodation, and activities in your chosen destination.
•One way to manage your spending is to set a daily budget for food, drinks, and other costs. You can even set aside that amount in cash each day to help you stay within your budget.
•Make a list of all your expenses, including travel insurance, processing fees for your travel documents such as visas and other incidentals.
•Staying in cheap accommodation such as hostels, guesthouses, budget hotels, or shared vacation rentals will help you save money.
•Eating out for every meal can be costly. Consider cooking some of your meals or eating at local markets and street stalls to save money on food.
•Check out for free or low-cost activities and attractions on social media. Most cities offer free entrance in public parks, museums tours with discounted admission, and beaches that are open to the public.
Keep track of a record of all your expenses during your trip. This will make you accountable to your daily budget and identify any areas where you may be overspending. Remember, your travel budget is a guide, not a strict set of rules. Unexpected expenses may arise, so it's important to set aside an adjustable budget.
Step 5: When is the best time to travel?
The best time to travel depends on the destination and your preferences. Each foreign country has its tourist seasons.
Peak Season
It's the busiest time for tourism when a country is experiencing its best weather. It comes with high rates and busy crowds.
Pros of high-season travel:
Good weather conditions and longer daylight hours are perfect for exciting road trips.
Events and festivals usually are held during the peak (high) season.
More flight options. Most attractions, restaurants, and shops are open.
Cons:
With high demand means spending more money on flights, accommodations, and attractions.
It can be crowded. Most popular sites are fully booked. If not, long lines and waiting times are common.
To plan a trip during this time may not be a good idea for people who are sensitive to the heat. Humidity can be harsh in some destinations, and it's hard to get around.
Shoulder Season
The shoulder season is the period after the high season, just before the onset of the off-season period. It's a great time to travel because flight prices are lower than in the high season, and the weather is better than in the low season.
Low Season
The low or off-season is when demand and prices are low. It's generally cheaper to travel during this time. Rainy seasons travel can be a unique and beautiful experience in some destinations. Fewer tourists, lower prices, and lush scenery. But really, the best time to travel basically depends on the destination, your preferences, and availability.
Step 6: Length of stay
Finding the right balance between the length of stay and your desired travel experience is the key to a perfect trip. How long you should stay in your chosen travel destination depends on…
•Availability. Part of the trip planning process is taking into account any time constraints that you may have – such as work commitments. In that case, you may need to prioritize the must-see attractions and plan a shorter stay.
•Budget. It is one deciding factor in determining the length of your stay. Consider the cost of all your travel-related expenses. If you have enough money to sustain longer trips, then good for you. But with a low budget, a shorter stay may be more practical.
•Destinations. Some have attractions and activities that require more time to explore. While others are more compact and can be fully experienced in a shorter period.
•Pace. Some people prefer slow travel – a more relaxed and leisurely trip. Traveling can be tiring, especially when constantly moving from one place to another. A longer stay in a destination helps reduce travel fatigue by providing a base to relax and recharge before embarking on a long trip.
•Flexibility. If you feel like you're enjoying your trip more than expected, you can extend your stay. Or move on to the next location if you feel like you've seen and done everything you wanted.
Step 7: Create your travel itinerary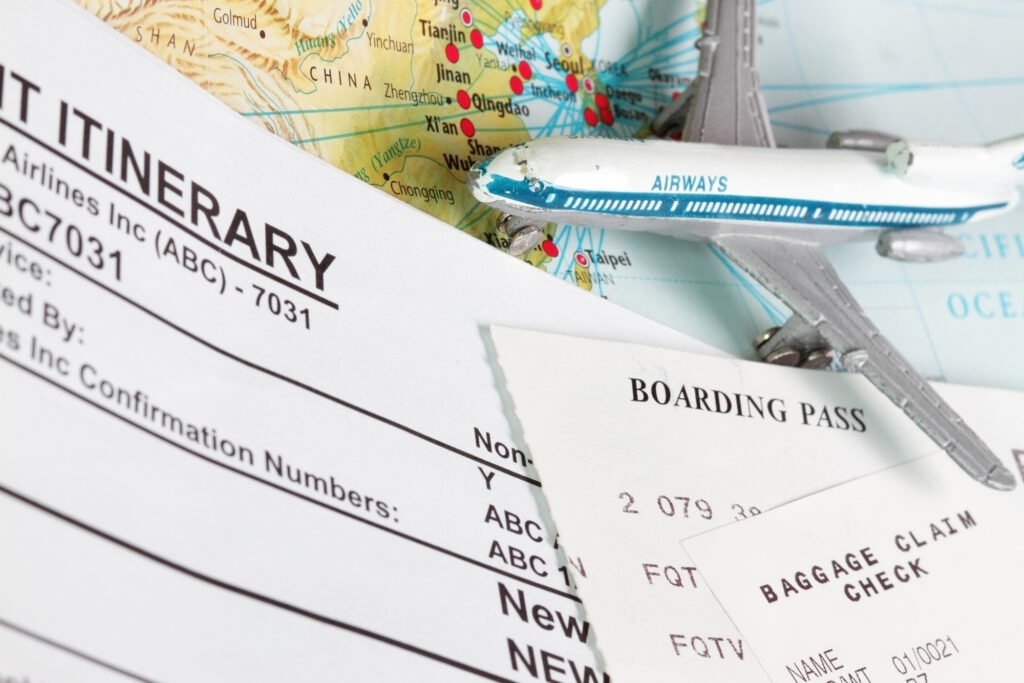 Travel planning involves saving money for your trip, choosing the best destination, and creating a well-structured travel itinerary for an organized trip.
•Plan out the activities for each day of your trip. Include dates, attractions, things to do, and other useful information such as opening/closing hours, transportation options, costs, dining options, etc.
•List down emergency contact information in case of any unforeseen circumstances like local emergency numbers, contact details of your hotel, and any other relevant information.
•Try to balance your itinerary by mixing up the types of activities you do. For example, if you have a busy day of sightseeing, plan for a more relaxed trip the next day to avoid burnout.
•Make sure to allot some free time in your itinerary. This gives you the flexibility to explore your destination at your own pace and discover new things that you might not have planned for.
•Don't try to cram too many activities in one day. Be realistic about how much you can do and how long it will take to get from one place to another. This way you avoid feeling rushed and stressed during your trip.
•Remember that unexpected things can happen during a trip, so it's important to stay flexible. Leave some room in your itinerary for spontaneous activities or changes to your plans.
Step 8: Find and Book your Flight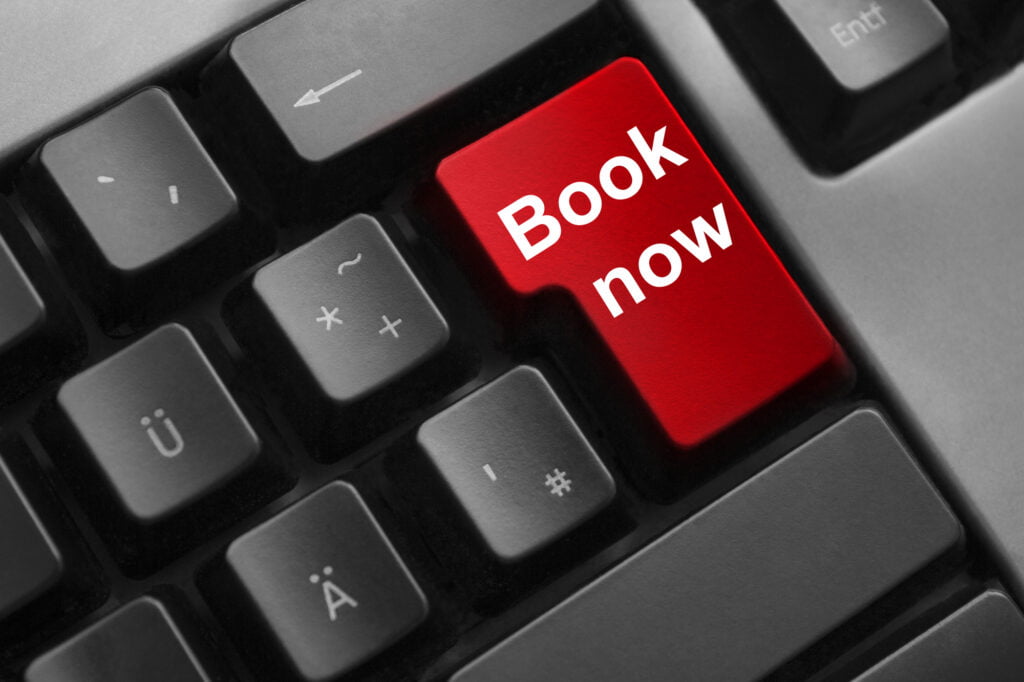 Finding and booking flights can be daunting. But there are ways to make the process easier and more affordable. Here are some nice tips:
•Use flight search engines like Expedia to find cheap flights. It'll allow you to input your departure and arrival schedule, locations, dates, and other preferences.
•The Explore feature of Google Flights can be used to pick cheaper dates, find the cheapest destinations, and see airfare pricing history.
•Sign up for cheap flights and discounted fare notifications. This way, you'll be alerted when there are last minute deals or price drops for your desired destination.
•Check out websites and search engines to research flight prices, compare fares, and find the best deals for future travels. Don't forget to also check the airline's travel blog and website.
•Book flights early. Consider signing up for a travel rewards credit card to have access to great deals and earn points that can be used when buying flight tickets for your trip.
Flight Booking apps
These apps help make travel planning easier and more efficient.
Direct airline booking
It means making flight reservations directly with the airline, without involving a travel agent or third-party booking company. Booking a flight directly with the airline gives you the advantage of communicating with them to resolve any issues or make changes to your booking.
If you're in a hurry and want a faster travel experience, a more expensive non-stop flight may be your best option. However, if you're looking for a more affordable option, a direct flight with stops may be suitable.
Step 9: Find and Book your Accommodation
Finding and booking accommodation is part of travel planning. Check these tips out.
•Use trustworthy and reliable booking sites. These platforms provide excellent support in case of any booking-related concerns.
•Before booking, make sure you know how to get there from the airport. Check whether the hotel provides an airport shuttle, near a bus or a train station, and your places of interest.
•Read reviews on social media from previous guests. This gives you insights into the quality of their services, amenities, cleanliness, and other important factors.
•Settling for the first option takes away the possibility of you finding the best deals, so don't. Compare prices offered by different accommodations to help you find the best value for your money.
•Do you need a specific type of room, such as a family room or a room with a view? Consider these and make sure the accommodation meets your needs.
•Check their cancellation policies. Make sure you understand the terms and conditions in case you need to make changes or cancel your reservation.
•Look for special deals and discounts offered by hotels or booking sites to help you save money on your accommodation.
•Booking in advance gives you more options and better rates. Be mindful of the cancellation policies and any potential changes in your travel plans.
•Don't limit yourself to traditional hotels. Find accommodation and explore options like vacation rentals, hostels, or B&B's. These can offer unique experiences and better value for your money.
•Prioritize your comfort and trust your instincts when choosing accommodation. If something doesn't feel right, explore other options.
Get a Room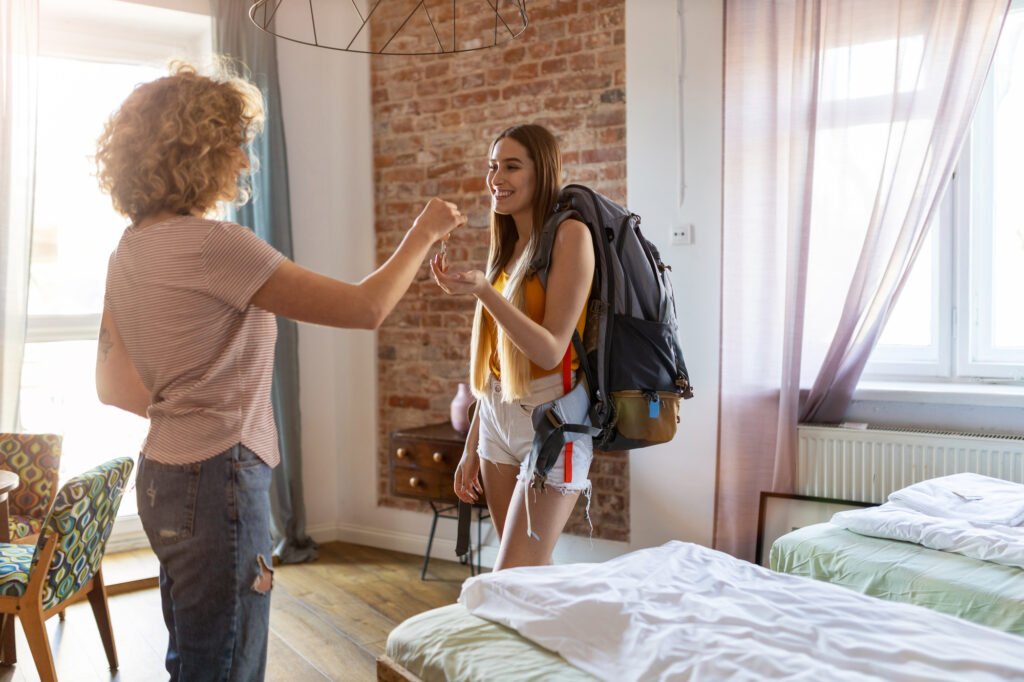 While staying in a private room may come at a higher cost compared to shared accommodations like hostels, the benefits it offers outweigh the extra cost if it can enhance your travel experience. Here's why you should get one.
A private room gives you privacy and the freedom to relax and unwind without having to worry about sharing the space with strangers. You have the flexibility to come and go as you please without disturbing others.
You can have your own personal space to rest, work, or engage in activities without any interruptions.
A private room provides a comfortable and quiet environment where you can get a good night's sleep and recharge for your adventures the next day.
You have control over the temperature, lighting, and noise levels to suit your preferences.
Plus an added layer of security. You can lock your room to keep your belongings safe while you explore the destination. This is particularly important if you're carrying valuable items or documents.
If you need to work or study while traveling, a private room provides a quiet and comfortable space where you can set up your laptop, spread out your materials, focus, and be productive.
A private room gives you access to your own bathroom facilities, and not worry about sharing communal bathrooms or waiting in line for showers.
Best booking apps for Accommodation 2023
Booking.com
Has 2,563,380 properties around the world to choose from. It works for different types of rental properties including hotels, vacation rentals, homes, and apartments. It also offers flights, car rentals, and more through the app.
Airbnb
Is a popular booking app that allows you to book unique accommodations around the world: apartments, villas, and castles. It's especially useful if you're looking for a more authentic travel experience. Or if you're traveling with family members and need more space than an ordinary hotel room can provide.
Agoda
Has a strong following in Asia. So if you're traveling to that region, Agoda can help you find accommodations including hotels, apartments, and vacation rentals.
Hotels.com
Offers members-only hotel deals, which may include last-minute discounts. By signing up as a member, you get access to exclusive offers and discounts. There's the "secret price" that offers discounts to members of its loyalty program.
Step 10: Mode of Transportation
•Train travel is your cheapest option. It provides almost uninterrupted travel that gives you time to read, or relax without traffic and the distractions of driving or navigating.
•A bus ride is cost-effective, provides a chance to interact with locals, and offers a more authentic cultural experience. Buses have access routes that may not be covered by trains or planes and enjoy scenic views that you might miss when flying. They're more flexible in terms of destinations and schedules, giving you a chance to explore off-the-beaten-path locations.
•Renting a car, on the other hand, provides flexibility, mobility, and convenience. It allows you to explore remote areas that might not be accessible by public transportation. It also gives you the flexibility to travel at your own pace, without being constrained by public transport schedules.
Tips for choosing a mode of transportation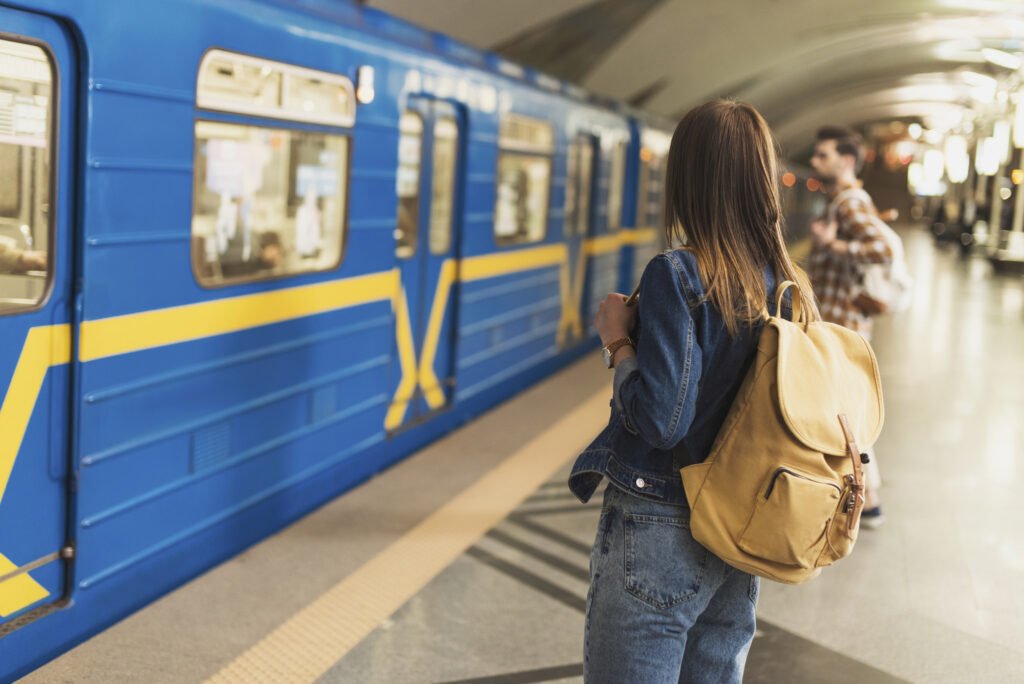 There's no one-size-fits-all answer when it comes to planning a trip and choosing a mode of transportation for your travels. Long term travelers know this, it really depends on your specific needs, preferences, and the nature of your trip. Consider these tips.
•Budget. Consider how much you're willing to spend on transportation when planning a trip. Plane tickets are way pricey compared to bus tickets. But then again, these two offer different levels of comfort and travel experiences.
•Comfort. Planes are faster. They offer more space and in-flight entertainment. Consider your needs, like mobility issues, phobias if any, or the amount of luggage you'll be carrying.
•Time limitations. If you're looking to cover a lot of ground in a short amount of time, a plane is a faster mode of transport. But, if the journey itself is part of the experience and you want to enjoy scenic routes, a road trip or scenic train ride are your best transportation options.
Step 11: Travel Insurance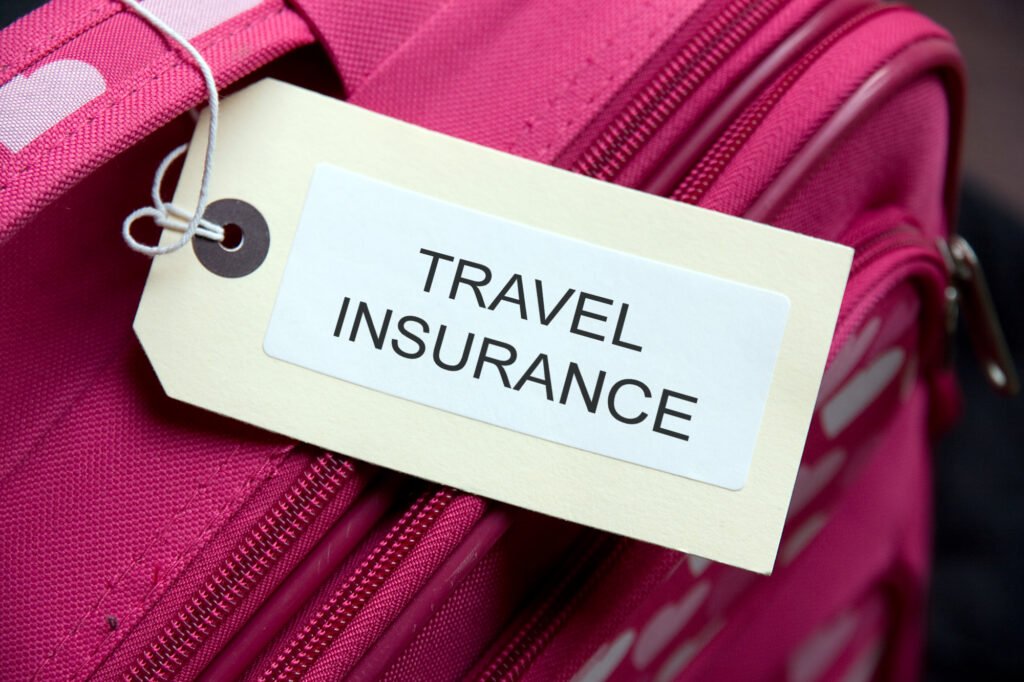 Traveling involves a level of uncertainty. Unforeseen situations can arise that might disrupt your plans and lead to unexpected expenses. Travel insurance involves an additional cost, but the security and peace of mind it provides is priceless.
Review the terms, coverage limits, and exclusions of the travel insurance policy you're considering. Insurance policies offer different levels of coverage, so choosing the right one for your needs is crucial.
Reasons why you should buy travel insurance
If you have to cancel or cut short your trip due to illness, family emergencies, or other unforeseen events, travel insurance can reimburse you for non-refundable expenses such as flight tickets, accommodation bookings, and tour packages.
Healthcare costs in some countries are expensive. If you get sick or injured during your trip, travel insurance can cover your medical expenses, hospital stays, and even emergency medical evacuation back to your home country if necessary.
It provides compensation for lost, stolen, or delayed baggage, helping you replace essential items and clothing if your belongings are misplaced by airlines or other travel providers.
Flight delays due to bad weather, technical issues, or other reasons, travel insurance covers additional accommodation and meal expenses incurred during the delay.
If you accidentally cause damage to property or injure someone while traveling, travel insurance can cover legal expenses and settlement costs.
Step 12: Travel Documents Checklist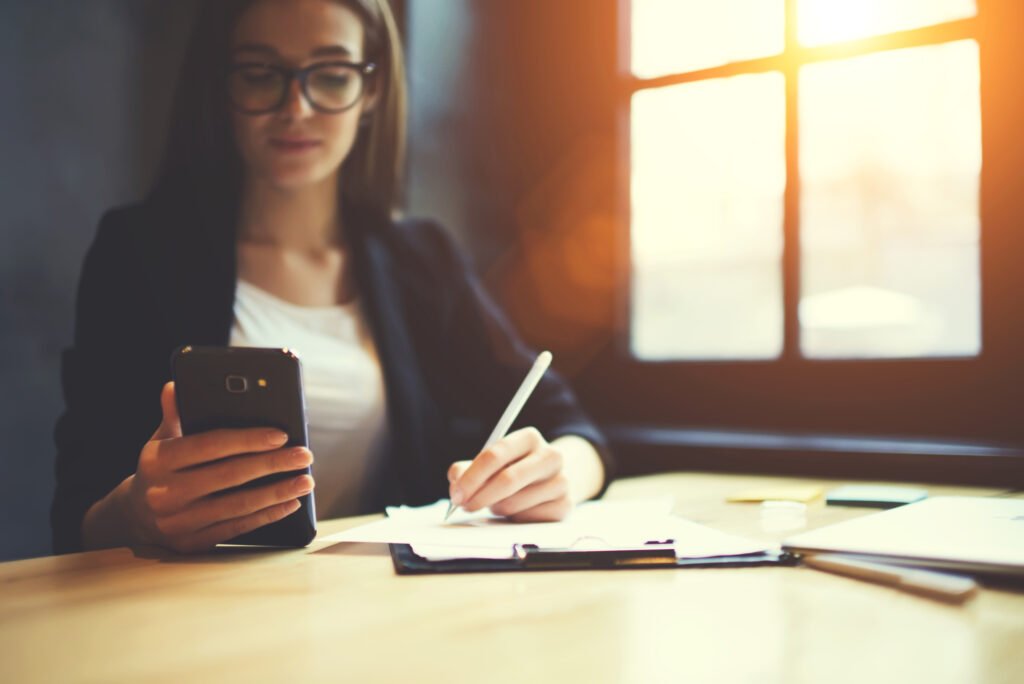 Keep your documents secure and easily accessible when planning a trip. Having hard copies and digital backups of all documentation with you is a good idea, stored in different bags or locations, in case of loss or theft.
•Carry a valid passport, any required visas for your destination, a copy of your travel insurance policy, emergency contact numbers, and itinerary.
•Bring your necessary medical records, prescriptions, and vaccination card. If you have specific health conditions, include a doctor's certificate.
•If you're planning to rent a car, make sure you have your driver's license, physical or digital map, and international driving permit.
Step 13: Pack Smart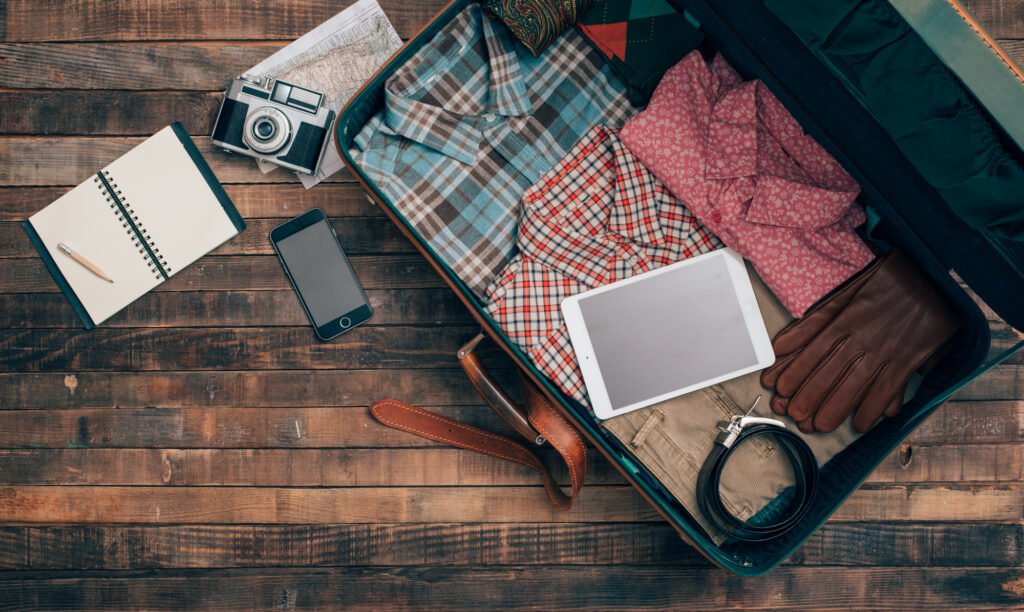 Smart packing helps you save space, makes your luggage easier to manage, and ensures you have the essential items you need while minimizing the risk of forgetting something important.
It keeps you aware of the luggage weight limits, potentially saving you money on baggage fees. Makes it easier for you to find items, stay efficient during your trip, and reduces stress when moving between destinations.
•Appropriate clothing and footwear that's suitable for the weather and activities, toiletries, first aid kit, money belt, and other items based on your destination's requirements.
•Bring charger, power bank, mobile phone with local/roaming sim card, and travel/language translation apps installed on it. Local currency, and major credit cards.
Tips to avoid exorbitant ATM fees when traveling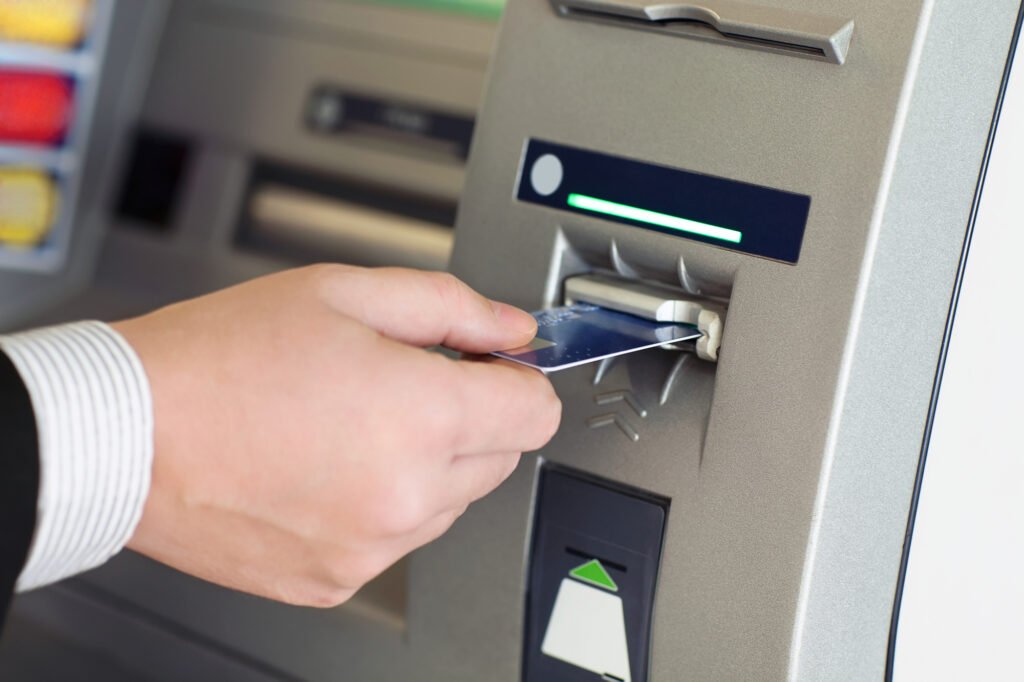 Before traveling, inform your bank about your plans to avoid any potential issues with your card being flagged for fraud. This helps prevent your withdrawal from being declined.
Use ATMs that are part of your bank's network or partner network to avoid out-of-network ATM fees. Using in-network ATMs can save you money on withdrawal fees.
Reduce the number of withdrawals you make by withdrawing larger amounts of cash at once. If there's an option to pay in the local currency, don't use ATMs so you can avoid paying currency conversion fees.
If you're a frequent traveler and need to withdraw cash in different countries, it might be worth opening a separate bank account specifically for travel. Remember, there are monthly payments for ATMs. Look for accounts that don't have minimum balance requirements or monthly fees.
Step 14: Travel Risks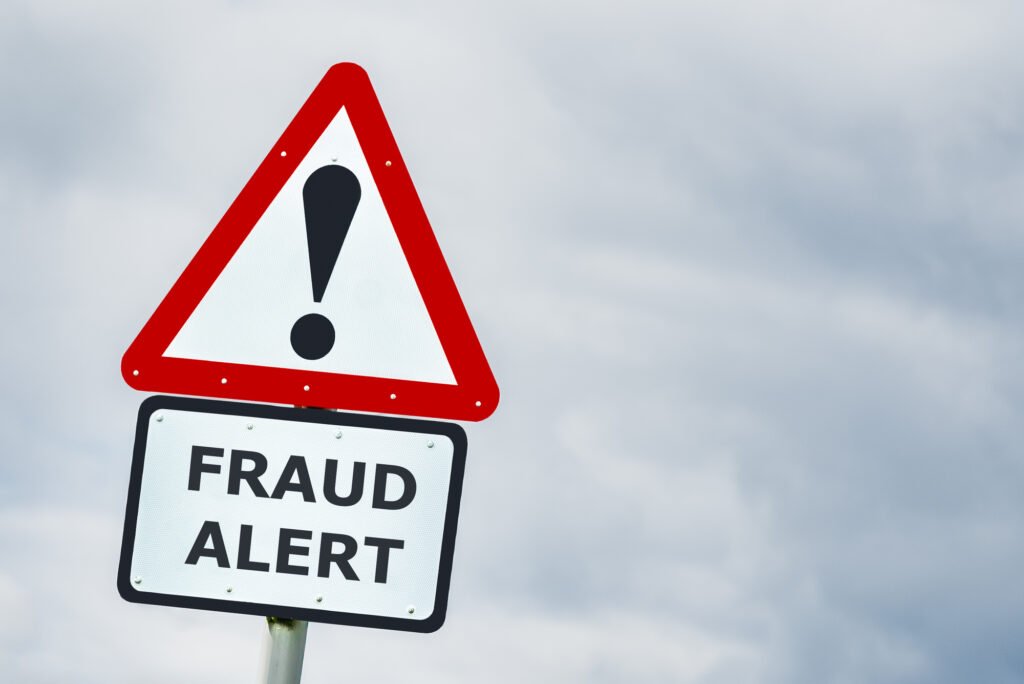 Be aware of potential scams that you might encounter when traveling, especially to a new destination. Be skeptical of anyone asking for personal information or money. Stay vigilant and avoid falling victim to schemes.
People who sell you tickets to popular events, such as concerts or sports games, at a discounted rate. These tickets turn out to be fake or duplicates, leaving you unable to attend the event.
A local approaches and tells you that the attraction you're planning to visit is closed for some reason. They'll then offer to take you to another place or attraction, where they'll likely receive a commission.
People who set up fake Wi-Fi networks in public places with names that sound legitimate. If you connect to these networks, they can follow you on social media, intercept your online activity, and steal sensitive information.
Scammers invite tourists to participate in a traditional tea ceremony or cultural experience. Then they present an exorbitant bill, claiming that you're paying for the ceremony.
Someone approaches you at a train or bus station, dressed like a staff member, and offers to help you buy tickets or find your platform. He'll then overcharge you for the service or sell you fake tickets.
Scammers exploit language barriers to mislead you. For instance, they could offer a service or product, and when you agree, they pretend to misunderstand and charge you a higher price.
People who pose as police officers and demand to see your identification or passport. They might accuse you of a fake offense and then ask for a fine on the spot. Always ask for official identification and consider contacting your country's embassy if you're unsure.
Scammers use children or animals to gain sympathy and distract you while an accomplice pickpockets you or steals your belongings.
Be cautious when buying expensive items or using currency. Inspect goods carefully and familiarize yourself with the local currency to avoid receiving counterfeit money in change.
Step 15: Final Check
For a stress-free journey, do a final check as the last step of your travel preparations for you to enjoy your trip. It helps you catch any oversights or last-minute issues that could disrupt your plans.
A final check ensures you have all the required travel documents to prevent last-minute rushes, delays, and potential denial of entry.
Verifying your flight, hotel, and transportation reservations is essential. Mistakes in booking dates or times could lead to unexpected costs or being stranded.
Bring sufficient local currency, and notify your bank of your travel plans to avoid card issues. And carry emergency cash to ensure financial security while abroad.
Double-check emergency contact information, embassy details, and local emergency numbers to ensure you're prepared for unexpected situations.
Completing a thorough final check before leaving reduces anxiety and stress. It allows you to start your trip with confidence, knowing you've done your best to cover all bases.
Takeaway:
Travel planning and preparing for a trip can be challenging. The planning process involves saving money for the trip, arranging documents, deciding when and where to go, what to do, booking, packing, etc.
Research and planning ahead can help ease the process and make the experience smoother and memorable. Above are 15 carefully thought-out steps to help you plan your dream trip with confidence and efficiency.
Questions regarding what places to visit, when to go, budget, transport options, etc. are subjective. It really depends on your personal preferences, needs, travel style, availability, etc.