21 Amazing Destinations to Visit Before You Die
Ladies and Gentlemen, grab your pen and put down these 21 awesome destinations around the earth that you've got to see before you die.
Dare to take a new challenge. Discover new vacation destinations. Change your vacation experience forever by visiting world's most exotic places.
With 2023 coming to an end, the festive period is around the corner,— it's time to reflect back and begin to make a bucket list of some trending destinations that you must visit come the new year. Yeah– I understand it is very tempting to go back to some of most beautiful places we've visited before…. but what about a visit to somewhere new? Discovering new awesome destinations?
Are you looking for a different kind of vacation come 2024? Then discover these places; we compiled the list to give you a bit of inspiration. You can discover the areas beyond the well-trodden destinations like the tropical beaches and European cities.
Alright, enough said!
Here Are The 21 Amazing Destinations You Must Visit in 2024!
1. Salar De Uyuni, Bolivia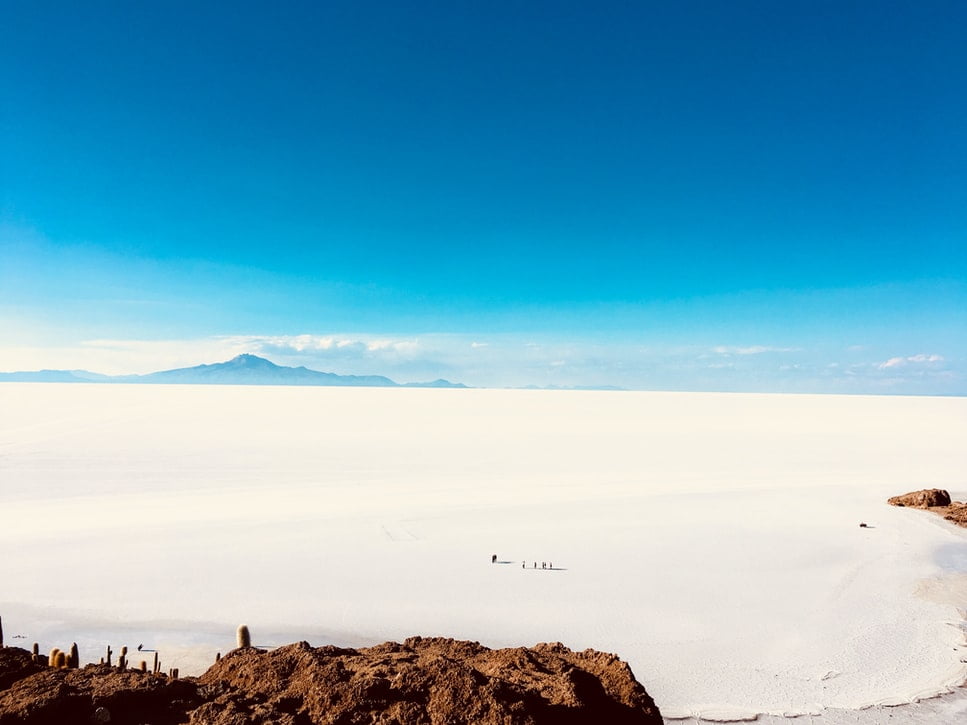 Absolutely breathtaking! ….. It looks like what you see in Hollywood Galaxy movies. This expansive salt flat, which is the largest in the world, is a rare beauty to behold. It is formed by many ancient lakes and occupies a space of about 4,086 square miles. Salar De Uyuni is indeed the world largest natural mirror and breathtaking destination you must see in 2016.
2. Reed Flute Caves, China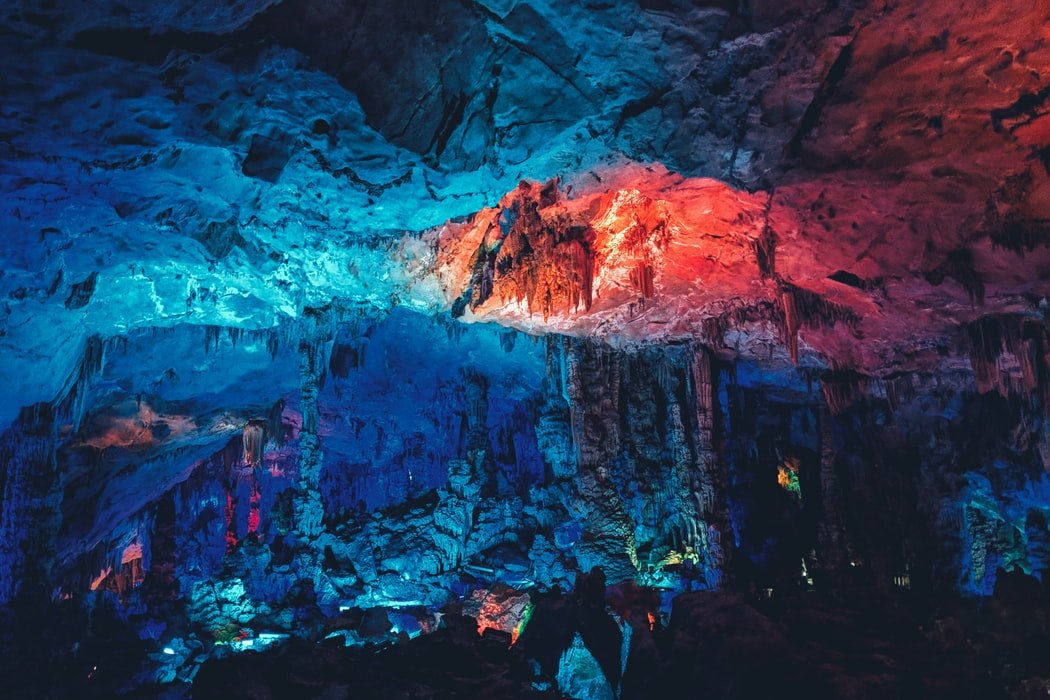 China, A country of colors and lights is a host to the Red Flutes filled with awesome multicolored lights, transforming the 240 meter cave into one of the world's most exotic destinations. See the world in colors when you visit Red Flutes which has been one of the China most visited tourist attraction for more than a thousand years.
3. Antelope Canyon, Arizona, USA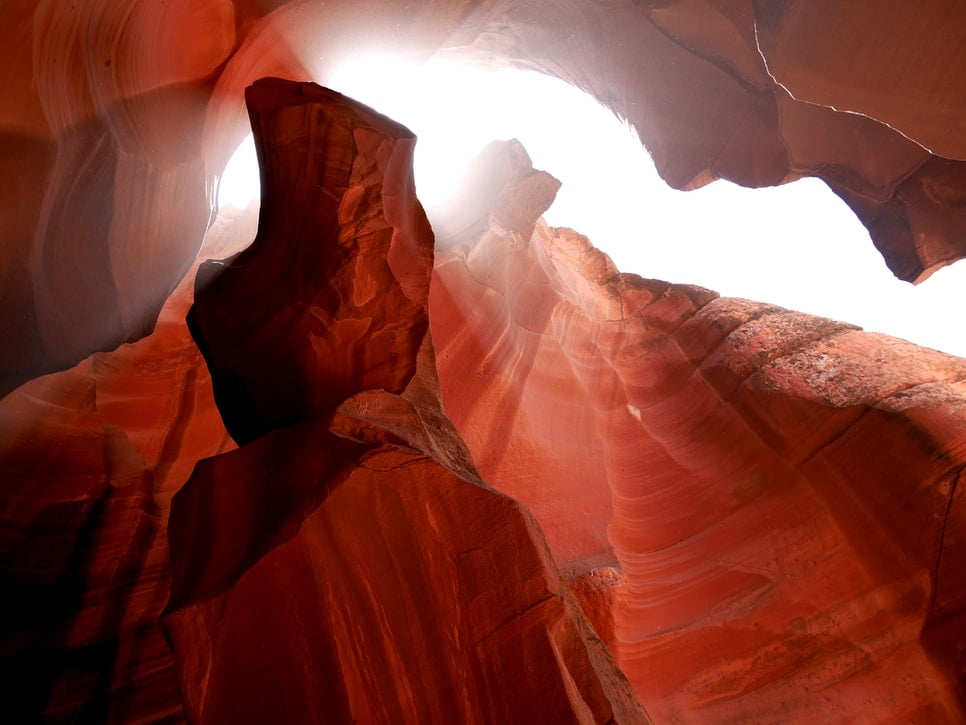 Does this look like a Photoshop trick? …. You won't believe that this place is actually real until you pay it a visit. The Antelope Canyon in Arizona may be one of the most awesome nature-created crevices you may visit if you are in United States. These crevices was carved out by water millions of years ago, and with the way light is thrown at certain angles, it made the place a breathtaking display.
4. The Grand Canyon, Arizona, USA
Arizona USA is certainly blessed with many breathtaking tourist attractions and the Grand Canyon is one of the locations that have attracted tourists in large numbers. This expansive rock wall that extends over 200 miles was carved over thousands of years by Colorado River.
5. The Great Wall of China, China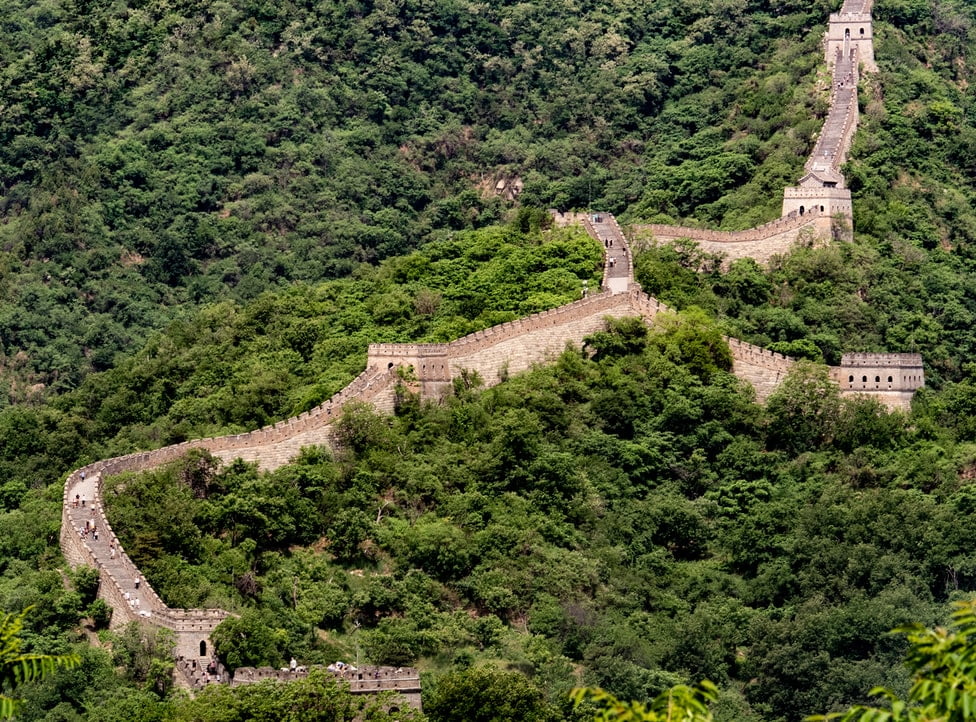 China was not joking when they said they can hold their hands together and surround the world —- these man-made fences built atop mountain ridges stretches thousands of miles. This awe-inspiring destination will leave you wondering how it is this possible to be made by man. You can get the amazing view of the fences as it was built atop mountain.
6. Pyramids of Giza, Egypt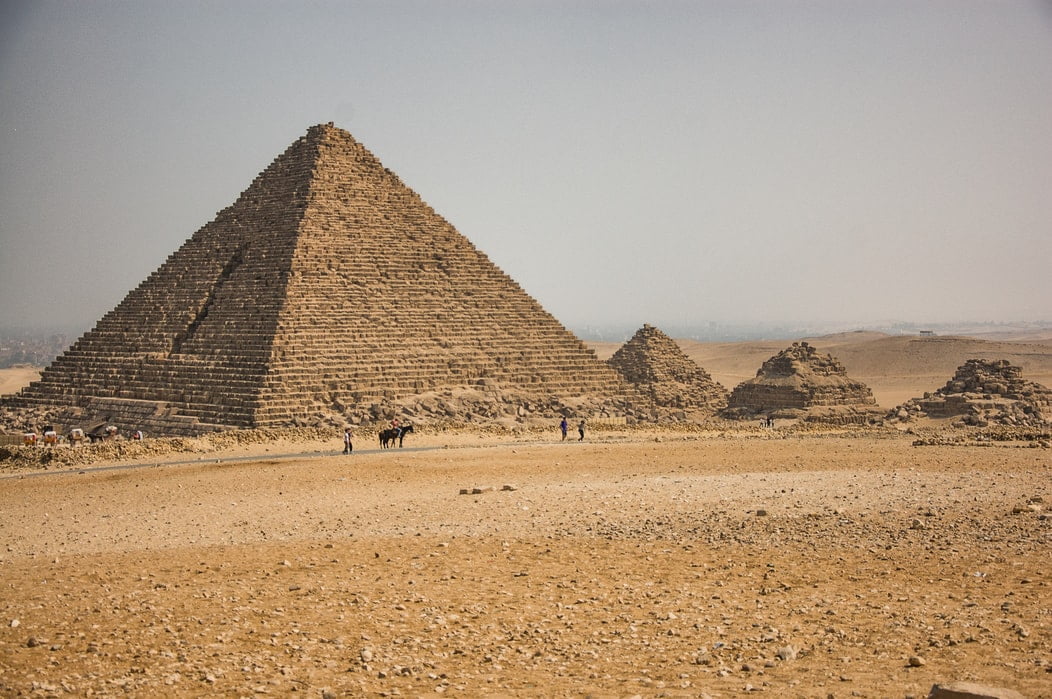 Have you heard of "Seven ancient wonders of the world?" —- How about visiting one of the wonders of the world that is still intact. The Pyramid of Giza dates back to 2,560 BC. For 3,800 years, it was known to be man's tallest structure. Now you have a reason to visit Africa.
7. Plitvice Lakes National Park, Croatia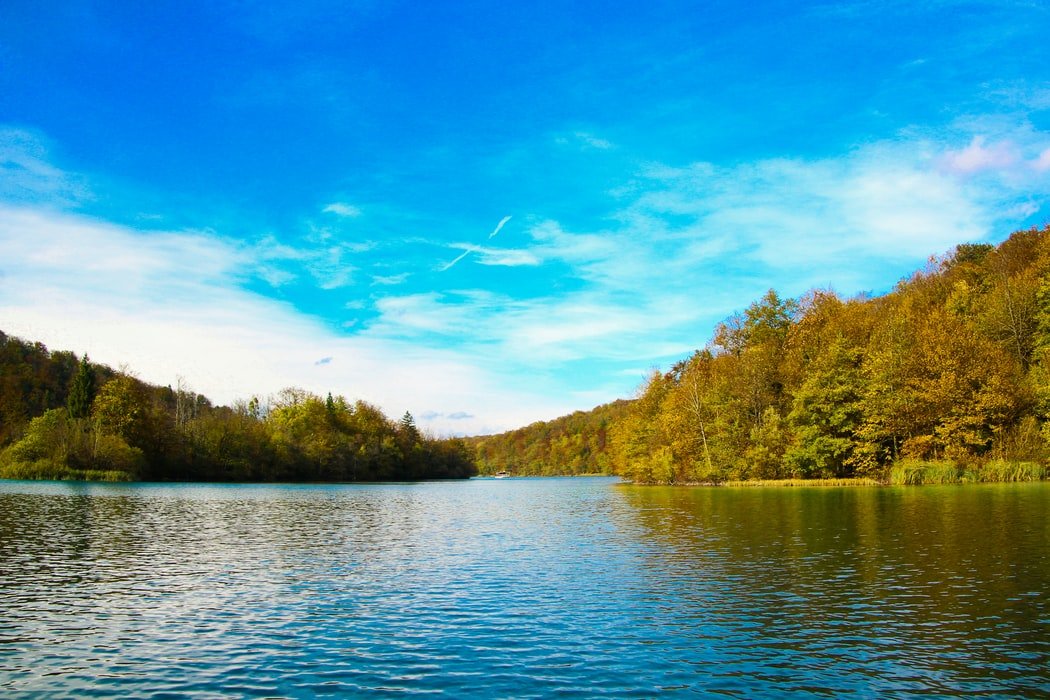 Do you need to see one of the world most beautiful parks? — Take a trip to Plitvice Lakes National Park, Croatia. It boast of crystal clear waters, stunning waterfalls, lush green scenery, add one of those little cute animals and you've got yourself a paradise. Indeed the Plitvice Lakes National Park is a beautiful place to behold.
8. Easter Island, Rapa Nui, Chile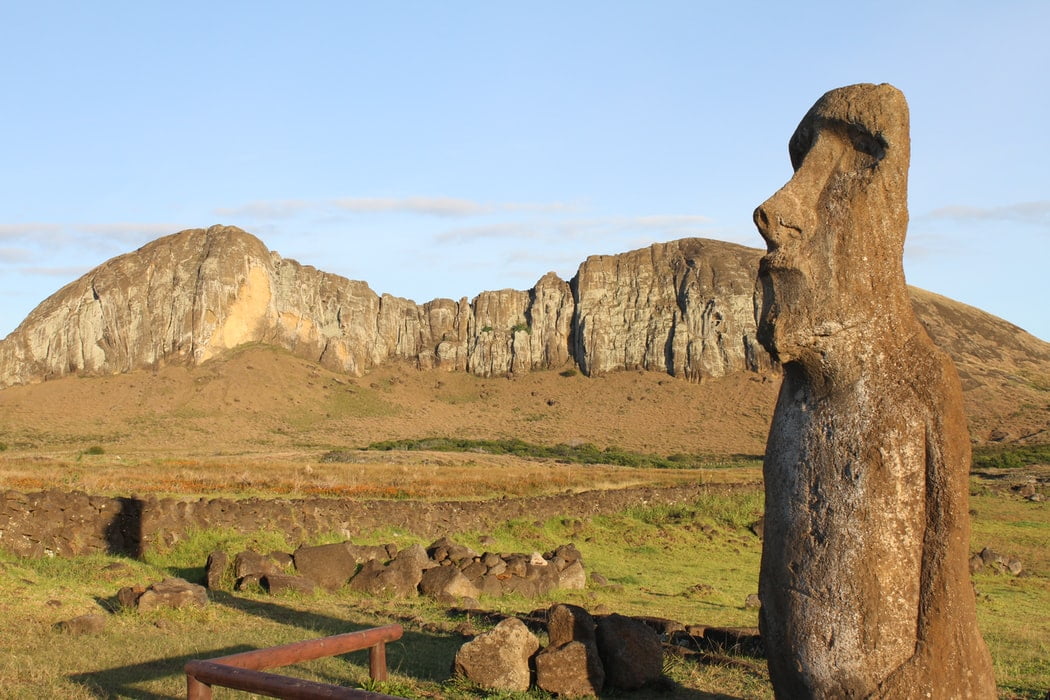 Easter Island falls in the category of world mysterious places but yet breathtaking; no one really knows the history behind how this place came to be. However, it is still one of the most adventurous places you need to visit, if you enjoy sports like scuba diving and hiking, what a more beautiful scenery to enjoy these sports than Easter Island, Rapa Nui, Chile.
9. Stonehenge, Amesbury, England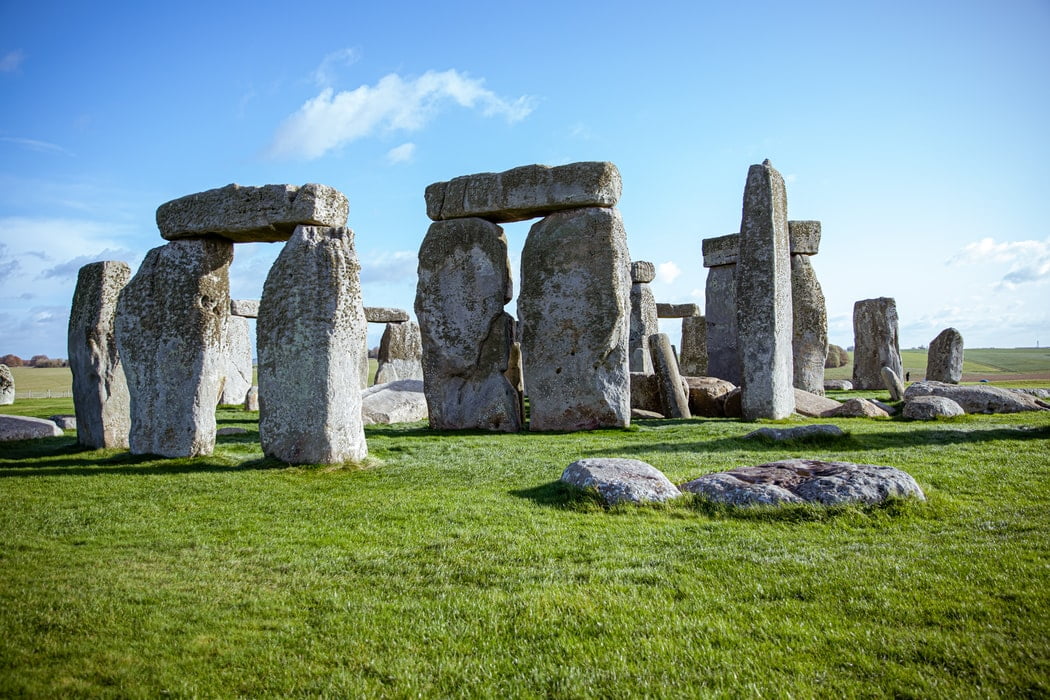 Look at a little surreal? — The Stonehenge is one of such places like Easter Island, Chile; it has a certain mystery surrounding it that is difficult to understand but still makes a great destination to visit.
10. The Great Barrier Reef, Queensland, Australia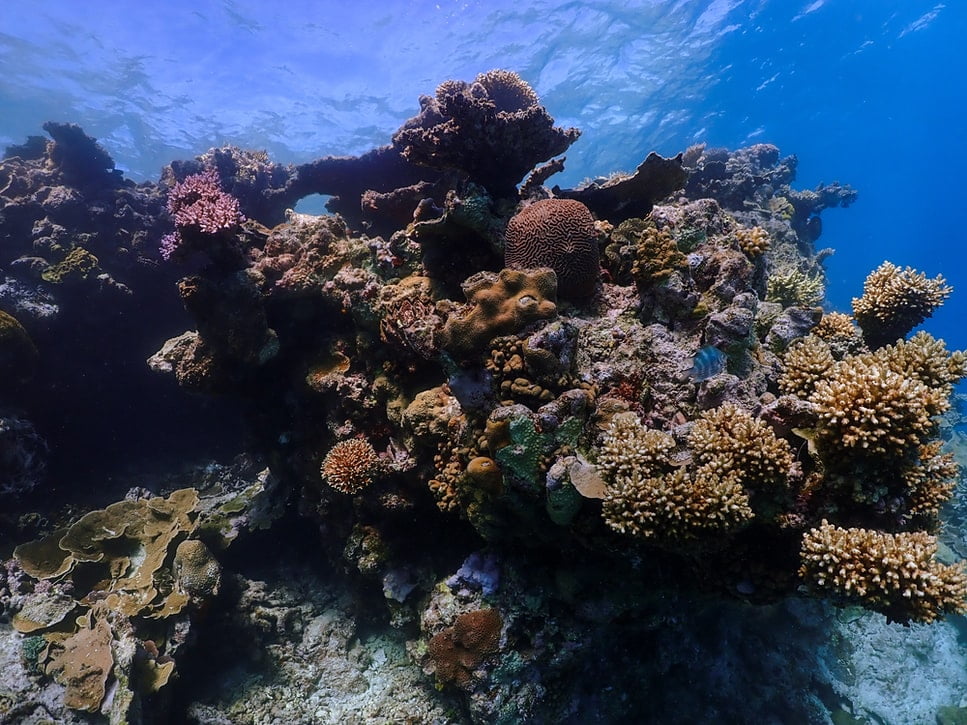 Ever visited one of the "Seven wonders of natural world" — As the largest collection of coral reefs in the world extending over 1400 miles, the Great Barrier can be seen from space. The coral beefs offer amazing display of underwater life. The Great Barrier is one of the must-see destinations of 2016.
11. Victoria Falls, Livingstone, Zambia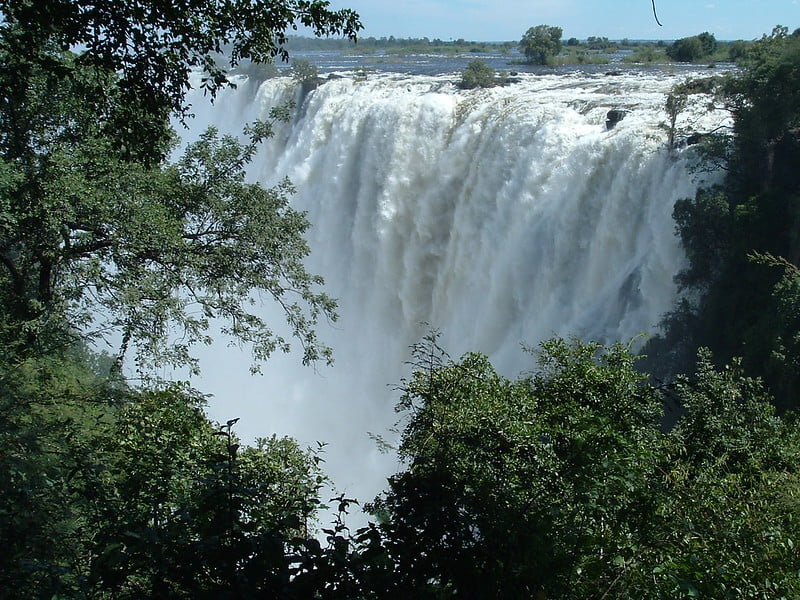 If you are looking for a thrilling vacation – then prepare to be impressed with the Victoria Falls. Zambia has many awesome places and rich culture that made it a good vacation destination; however the Victoria Falls is one of the most seen places in Zambia. This Water fall is 354 feet high and measures across one mile. It is the largest singular waterfall in the world with about 260,000 gallons of water rushing down the edges every second.
12. Pamukkale, Turkey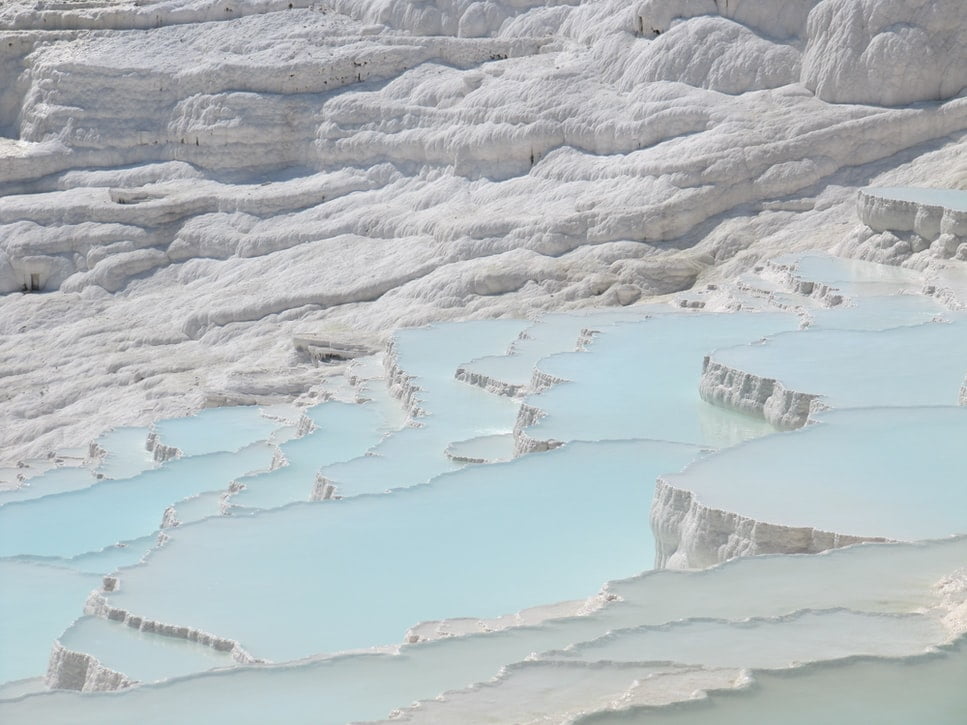 A perfect vacation in Turkey will not end without taking a fun-filled and fulfilling bath in one of the natural tubs in Pamukkale, Turkey. The natural hot springs in this place will give you the experiences you will cherish forever.
13. Venice, Italy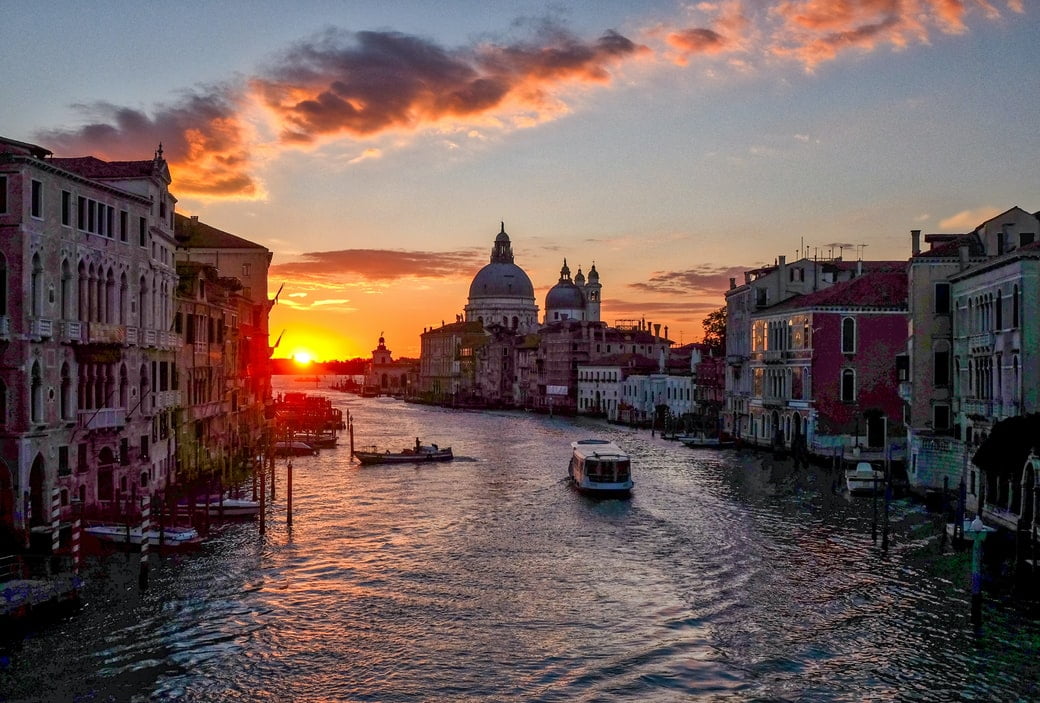 Are you a lover of Shakespearean novels? Take a look at most amazing scenes from Shakespeare novels – Venice, Italy. The canals run through the city, serving as a roadway and bringing an alternative transportation experience to the city of Venice and the visitors.
14. Taj Mahal, Agra, Uttar Pradesh, India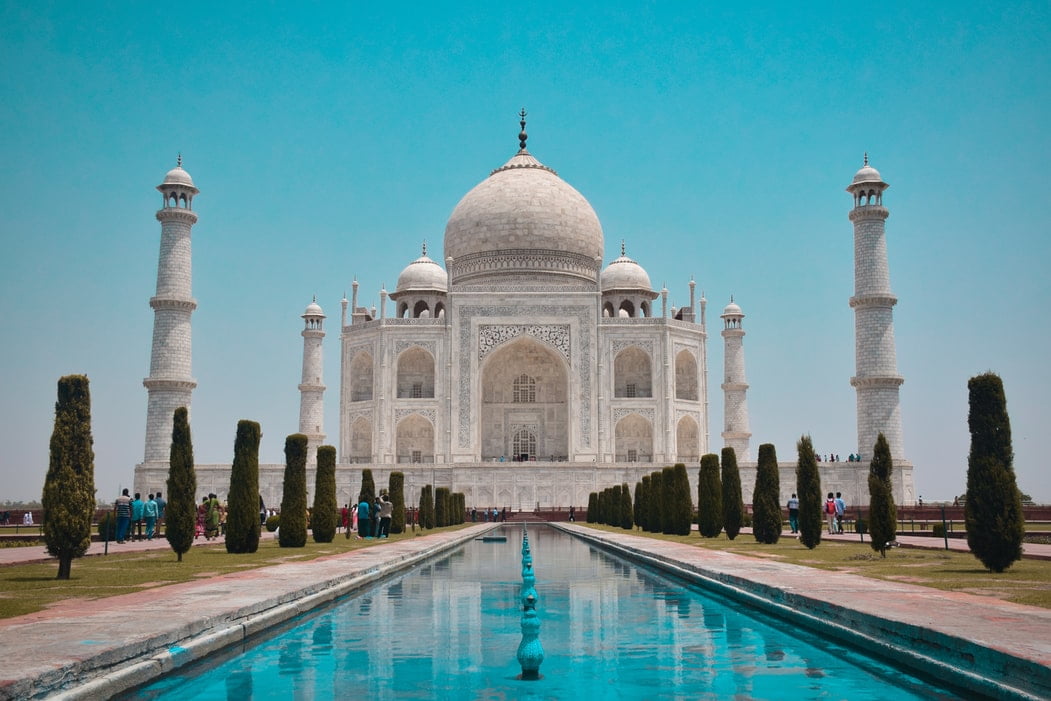 Want to take a trip to a place with rich history behind it? Then make a visit to Taj Mahaj, India. This awe-inspiring marble-domed mausoleum has such a rich history behind it. Constructed in the 1600s and standing at a large expanse land in white colors, the Taj Mahal attracts more than 3 million visitors every year.
15. Yellowstone National Park, USA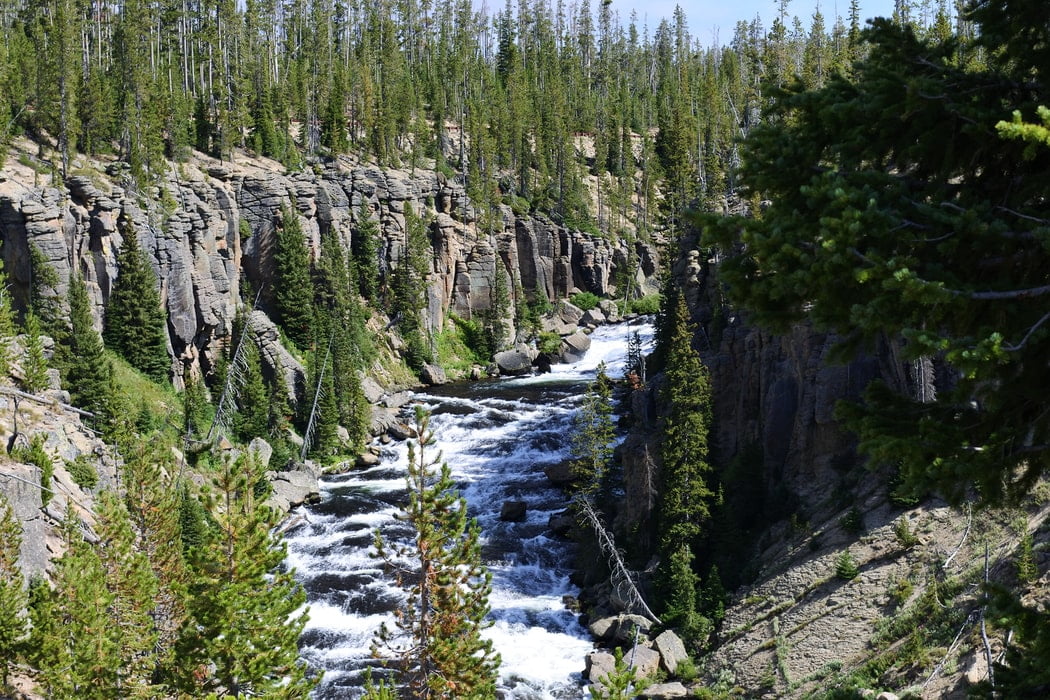 This is one of the national parks in the United States that you don't want to miss. The Yellowstone National Park reaches over 3 states and has lots of exciting scenery that you will truly enjoy. You will truly be amazed by the huge collections of spectacular hot springs and geysers. The 2 most visited areas in this park is the Mammoth Hot Springs and Old Faithful geyser.
16. Zhangye Danxia Landform, Gansu, China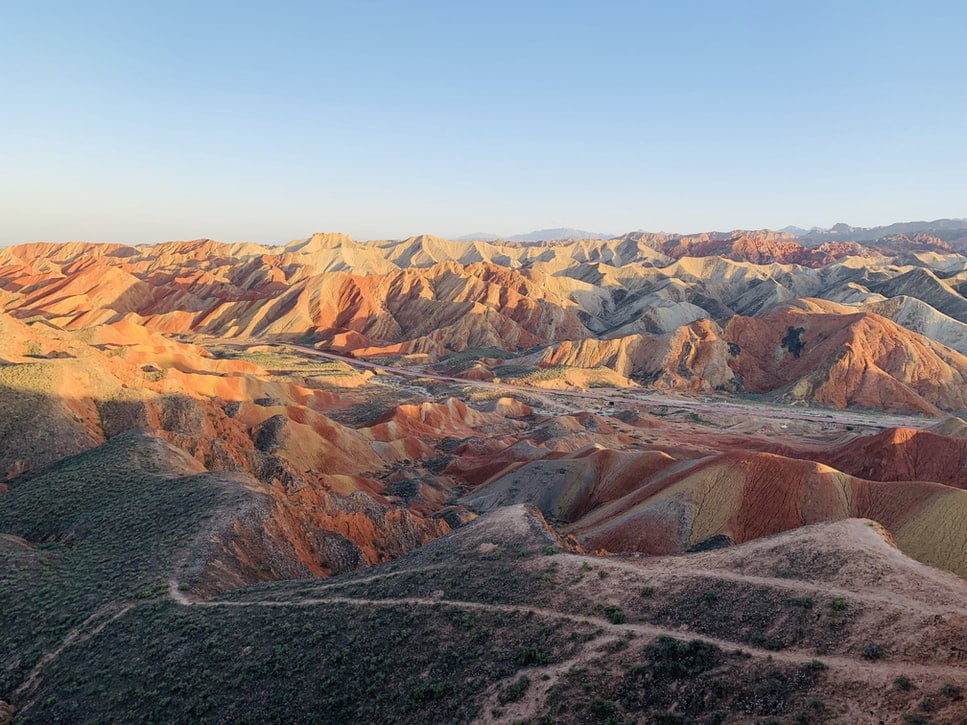 Zhangye Landform is not only made for exploration by Geologists, but also provides nice attraction to thousands of tourist every year. It has one of the most amazing collections of rock formations you can see in the world. The rainbow rock features of Zhangye Landform China were created by mineral deposits and sandstones that accumulated here more than 24 million years ago.
17. Bora Bora, French Polynesia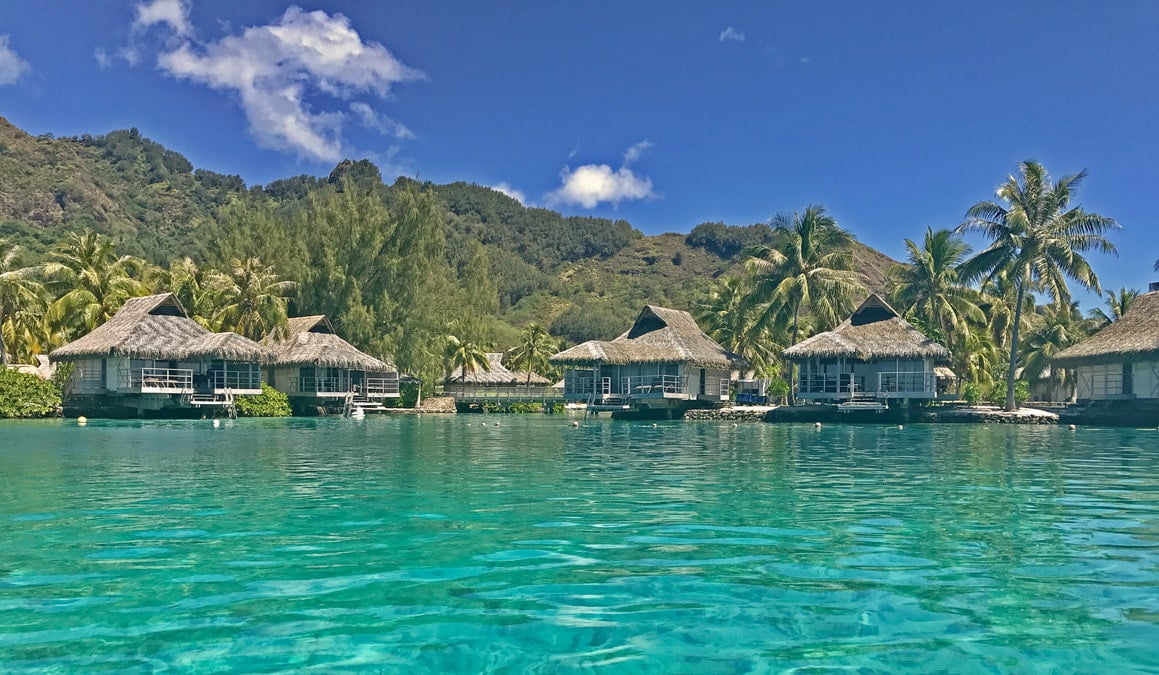 As an island situated on northwest of Papeete, in South Pacific, and extending over 143 miles, Bora Bora can arguably be called the iconic tropical island. It has some of the most amazing features to give you a memorable experience; you will get to see spectacular beautiful waters, turquoise waters, white sand beaches and jaw-dropping scenery. Bora Bora has everything you ever dream to find in your perfect tropical island and even more to beat your imaginations.
18. Machu Picchu, Peru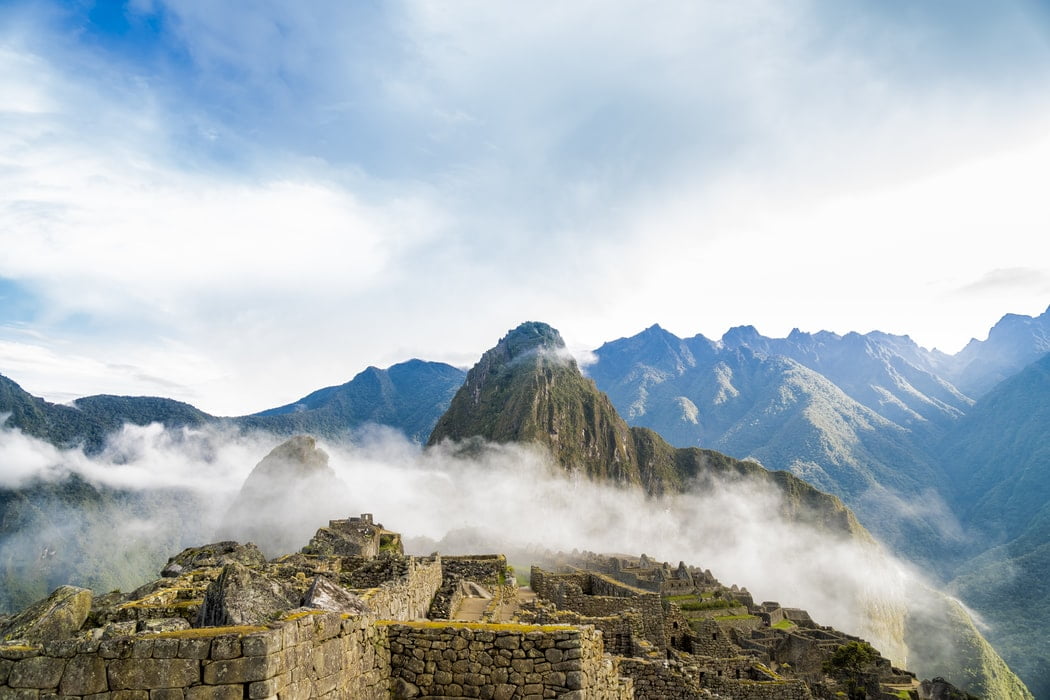 Machu Picchu is one of the ancient cities that have amazing scenery with complete incredible touch of the nature. It is an Inca site that dates back to the fifteenth century; it sits atop mountain above the area known as the Sacred Valley. It offers a vintage look of the fabulous scenery and an insight into the history of Inca.
19. Angkor Wat, Cambodia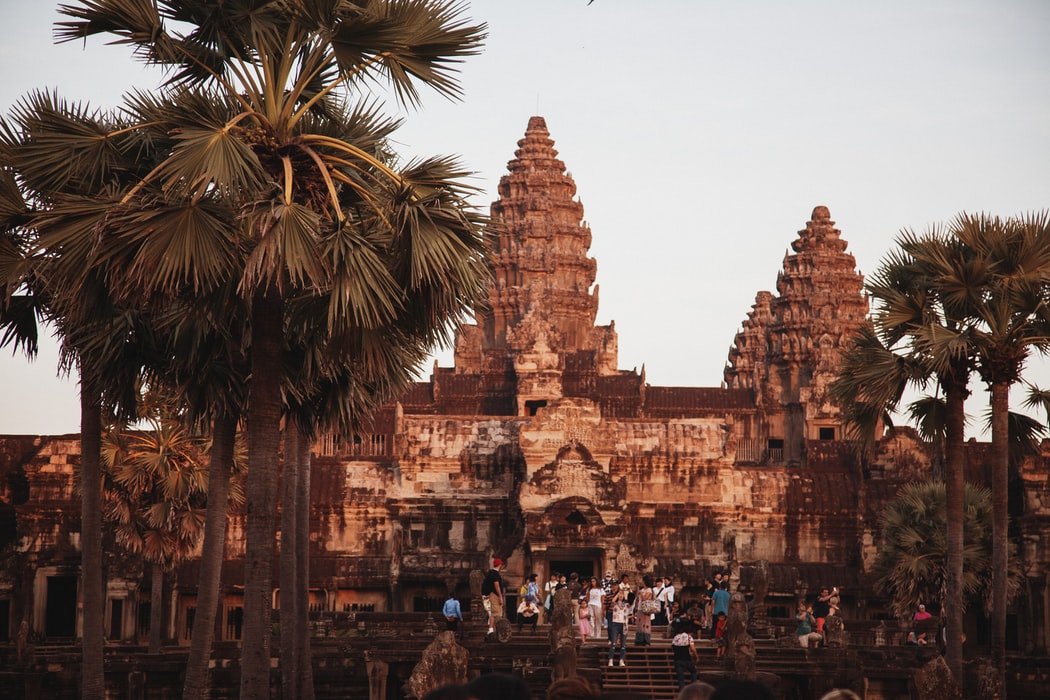 More beautiful than you can ever imagined! – Colombia presents nice scenery to take a vacation. Angkor Wat was constructed in the 12 century as a temple of worship for Hindu and Buddhist. Now, it is an architectural wonder that attracts thousands of visitors every year.
20. Glacier National Park, Montana, USA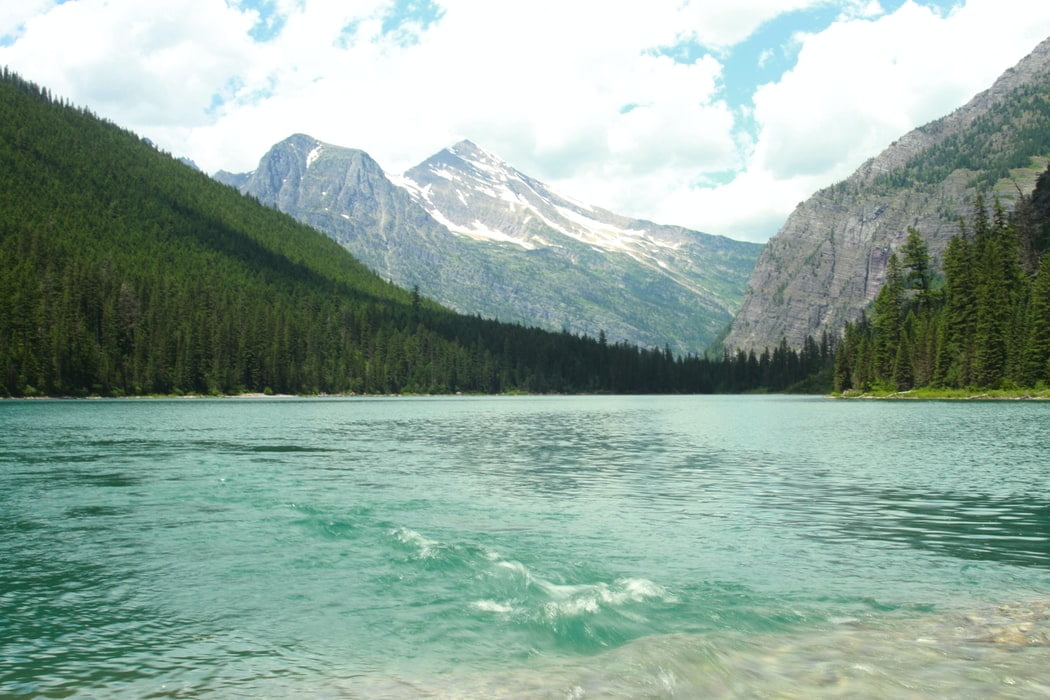 United States may offer some of the most stunning sceneries to take your perfect vacation but Glacier National Park is one of the best of those stunning scenes you can see throughout the United States. It is made of beautiful mountains, clear lakes and awesome alpine forests. If you are a hiker, you will definitely enjoy a visit to the park.
21. Redwood National Park, California, USA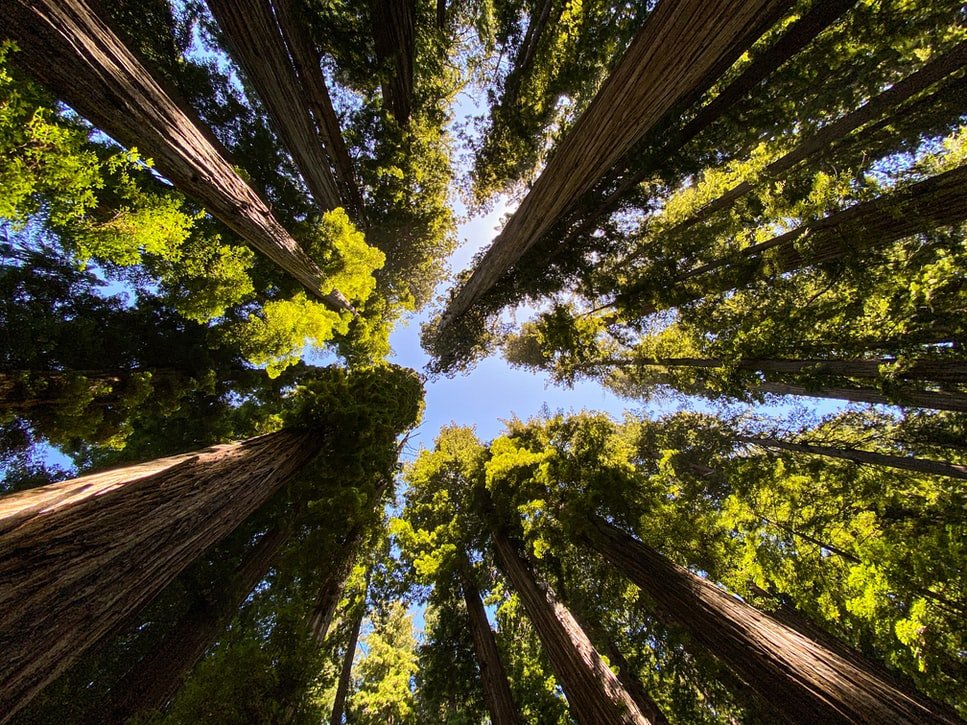 This park extends over 133,000 acres across the California's north coast and offers one of the most awesome scenery that you need to see in 2016. It is a home to tallest growing species on Earth, the tree here i.e. the redwood tree can actually grow more than 300 feet tall.