Why Brazil is the Best Destination for Single Men
Looking for an unforgettable overseas trip? Check out why Brazil is the best destination for single men and make your solo travel dreams come true!

Brazil is famed for its breathtaking scenery, diverse culture, tropical climate, warm and hospitable people, mouth-watering cuisine, and football, among others. In fact, Brazil is home to football legends Pelé and Neymar. Brasília, the capital city, is known for its distinctively aesthetic urban planning and modernist architecture.
From its vibrant nightlife to hiking in the trails of the Amazon rainforest, to surfing on its beautiful beaches, there's always something worth seeing for everyone. Exactly what single guys and solo travelers could possibly want.
The Natural Beauty of Brazil
Explore the picturesque landscape and wonderful tourist destinations in Brazil. Its lush rainforests, rugged mountain ranges, and best beaches. This answers why Brazil is one of the best places for single men to travel.
The natural beauty and charm of Brazil are anchored in its biodiversity. Millions of plant and animal species thrive in this region, which accounts for more than 10% of all species on earth.
Here are the…
Top Brazil Destinations for Single Men
Itiquira Falls
This Brazilian waterfall is situated 115 km from Brasília and 34 km on the northern part of Formosa in Goiás. Standing at a height of 168 meters, Itiquira is the most accessible and second-highest waterfall in Brazil. The water is so pure that a bottling plant was built on the river above the falls.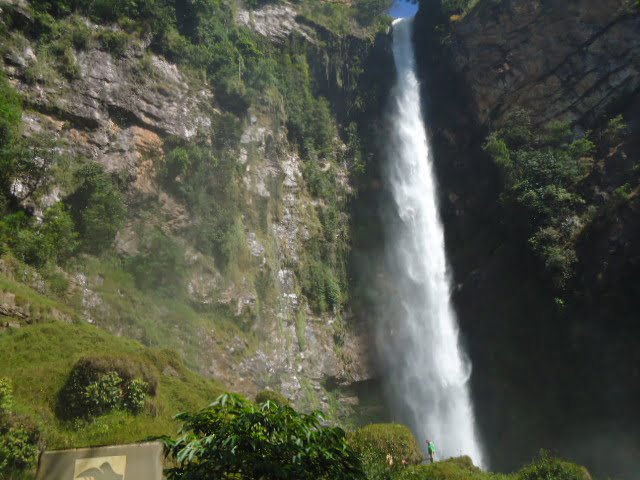 Ipanema Beach
Located in nearby Rua Farme de Amoedo, Ipanema has earned its moniker as "the gay beach of Rio de Janeiro" because it's a gay hangout that's often favoured by young, muscular gay men and single guys alike. However, anyone's welcome on the beach.
Ipanema gained popularity after the release of the song "The Girl from Ipanema" in 1962, which was originally sung by Pery Ribeiro.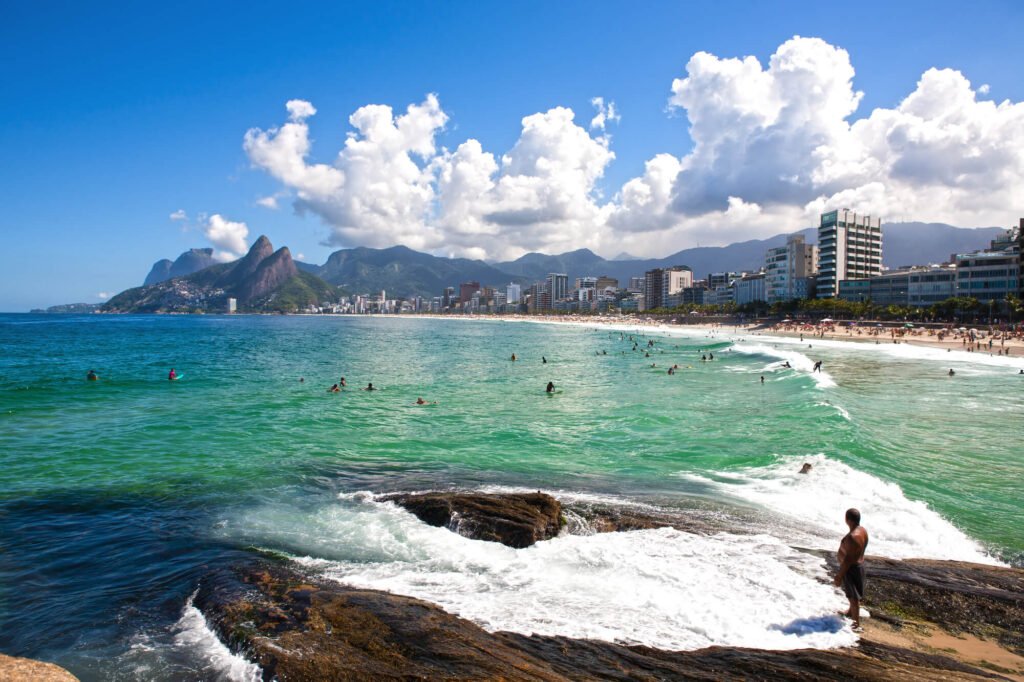 The Amazon rainforest
Is an immense landmass that measures 6.7 million square kilometres. Huge enough to fit two Indias.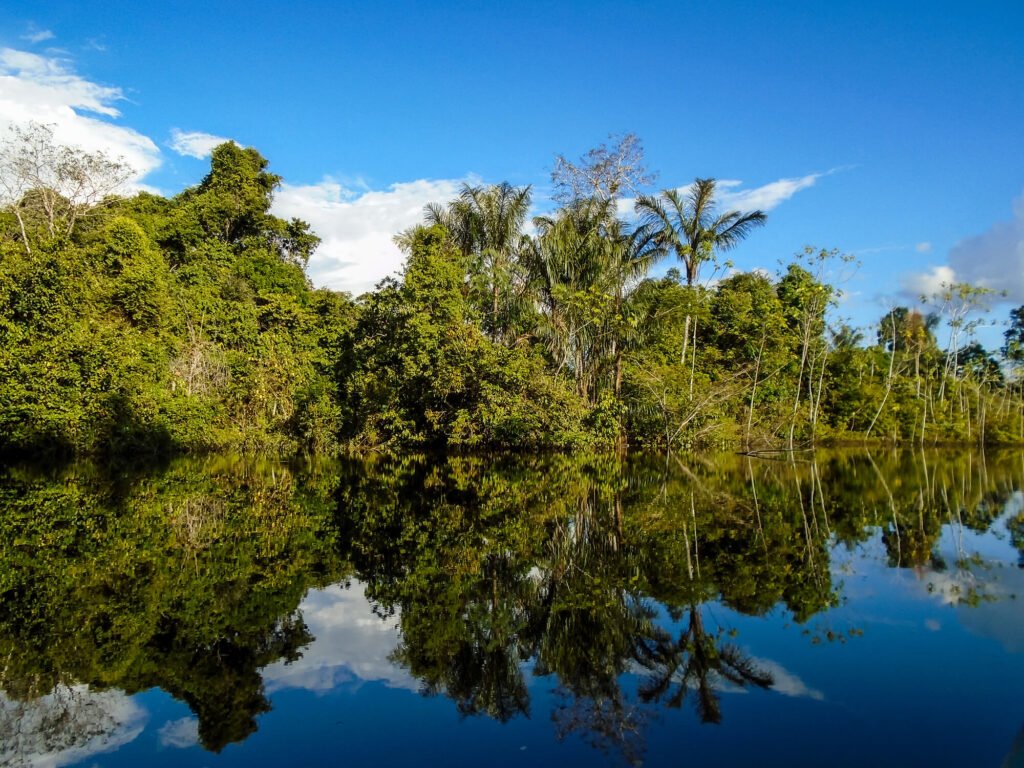 Around 60% of the Amazon rainforest is within Brazilian territory. It occupies most of Brazil's northwestern region. And stretches out into Peru, Colombia, and other South American nations.
10% of all catalogued species that ever existed on earth are believed to have been discovered in the Amazon rainforest. Thousands of rivers traverse through this expanse, including the world's largest river – the Amazon River.
Pantanal
In its entirety consists of the world's largest swamp and the widest of all wetland areas. It's one of the ideal single males' travel destinations for the following reasons: two of the world's most visited tropical beaches are in Rio de Janeiro: the Ipanema and Copacabana.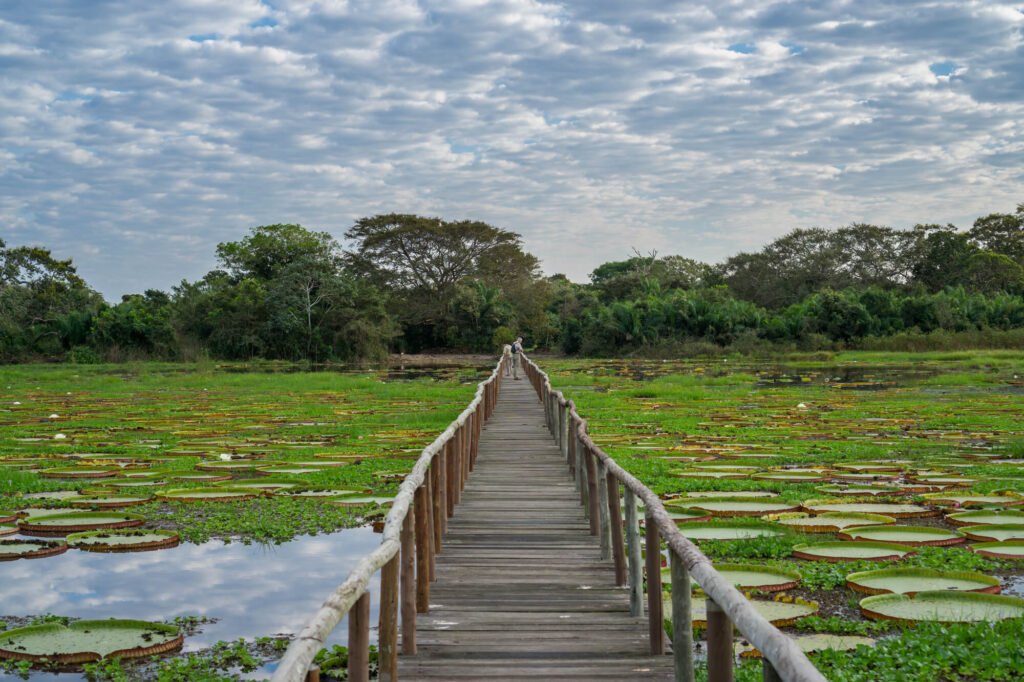 The highest concentration of floats (groups of crocodiles in water) are in these enormous flooded grasslands. Pantanal harbours millions of species of fauna, flora, and caimans – amphibious animals related to but more aggressive than alligators.
Rio de Janeiro
Offers more attractions to visitors than any other city in Brazil. It's one of the ideal single males' travel destinations. For the following reasons: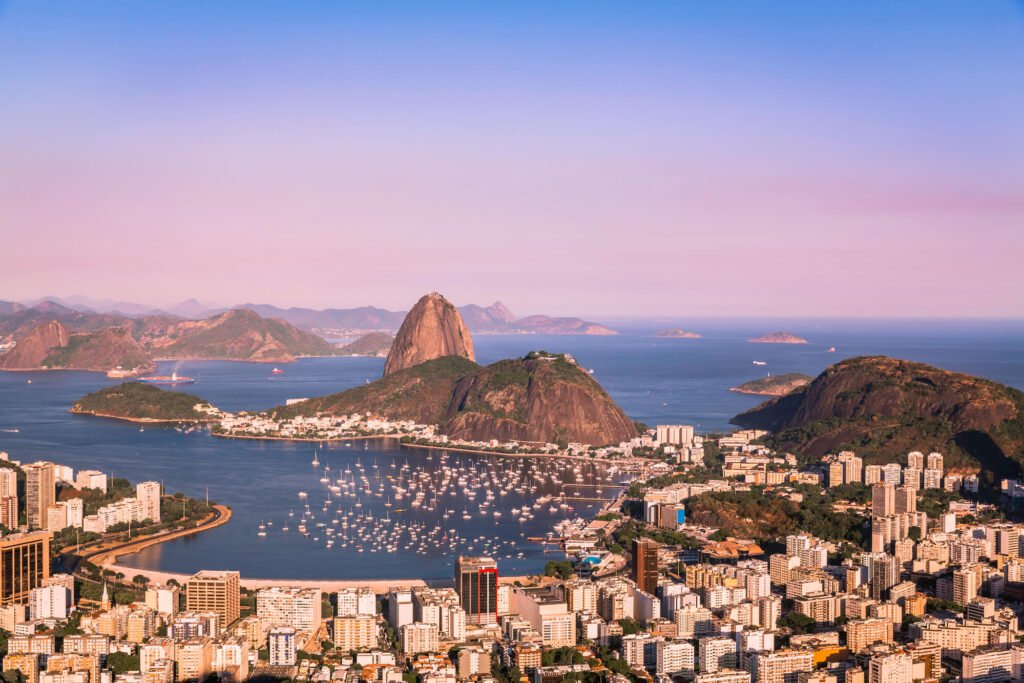 The famous 38-meter-tall landmark statue of Christ the Redeemer stands on top of Mount Corcovado in Tijuca National Park. Sugarloaf Mountain, on the other hand, is known for its sugar loaf-shaped peak that's made of granite. It's accessible by cable cars and is a great attraction for a guy's getaways, especially if you're into hiking and rock climbing.
Rio de Janeiro is one of the safest cities in Brazil that a solo traveler can visit without worrying about his safety. It ranks 4th among the wealthiest cities in Latin America. Its festive carnivals that feature world-class samba dancers, elaborately-designed costumes and parade floats draw millions of tourists each year.
On the flip side though, behind the extravagant side of the city, are the infamous favelas. But fear not, they don't eat humans. What…? Just kidding!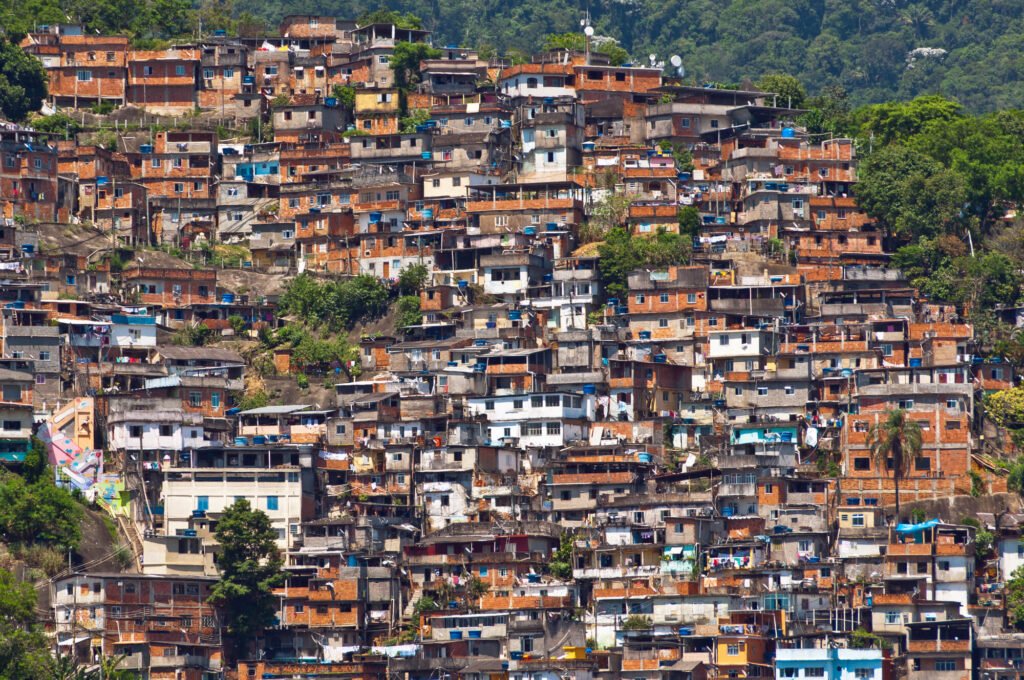 Seriously, favelas are shanty towns or slum areas in Brazil that can be found in or around the country's major cities, particularly Rio de Janeiro and Sao Paulo. They're built on undeveloped grounds in cities, out of salvaged or stolen materials. Favelas are often deprived of potable water and sanitation services. Few or no educational options for the youth, and below-average pay for workers.
Brazil And Its Vibrant Culture

Brazil was inhabited by stone-age tribes before the advent of the Europeans. In 1500, the Portuguese colonizers led by Pedro Alvarez Cabral invaded Brazil. And changed the history, culture, religion, and genetic makeup of its population.
The present-day Brazilian is a fusion of the indigenous Portuguese, Indian, and African races. 97.9% of Brazilians speak Portuguese. 65% of its citizens are Catholics. The majority of their customs and traditions are the results of the Portuguese invasion – which is by far the most pervasive of all these cultural influences.
Now let's take a look at the…
Top Destinations For Single Men
The Carnival
The world-renowned Brazilian Carnival (Carnaval do Rio de Janeiro in Portuguese) is a yearly celebration that marks the start of the Lenten season among Catholics. However, it's most anticipated for its grand parades, the spectacular display of samba dance, live music in the streets, and culinary fests.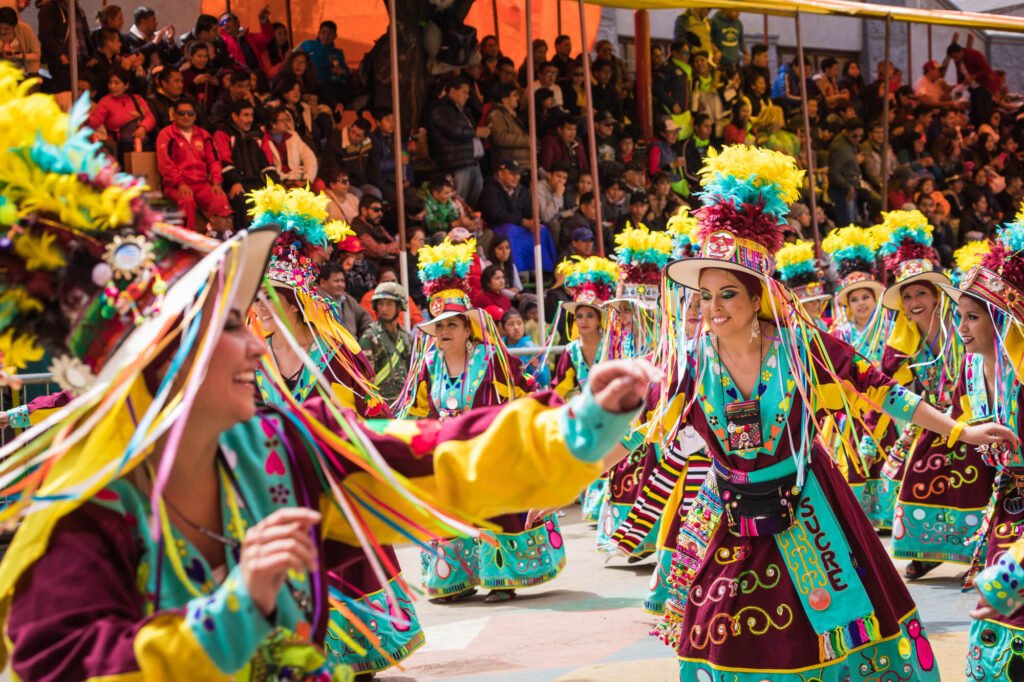 Brazilians take this opportunity to celebrate and pig out, before getting into the customary fasting period of Lent. The Carnival this year falls on the 21st of February, or forty days before Easter Sunday.
The Carnival this year falls on the 21st of February, or forty days before Easter Sunday.
Rock in Rio
The Brazilian edition. Undoubtedly the biggest every two years music festival in the world, Rock in Rio was created by Brazilian advertiser and businessman Roberto Medina. The first-ever concert on January 11, 1985, was attended by an estimated 1.5 million people.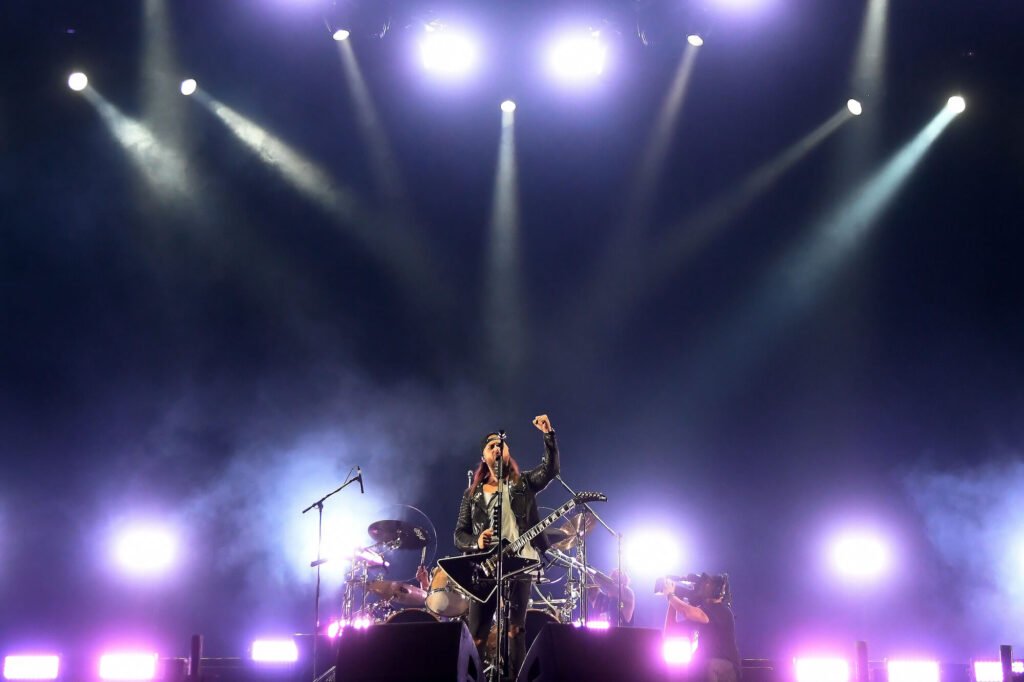 Rock in Rio this year marks the 22nd edition of the festival and the ninth time it has taken place in Brazil. Following a three-year hiatus brought on by the Covid-19 outbreak, the upcoming "Rock in Rio" festival will be held in its home city, Rio de Janeiro.
Celebration of New Year's Eve
Known locally as "Reveillon," it's celebrated along Copacabana Beach. Reveillon is the second-largest party in Brazil, second only to the Carnaval do Rio de Janeiro.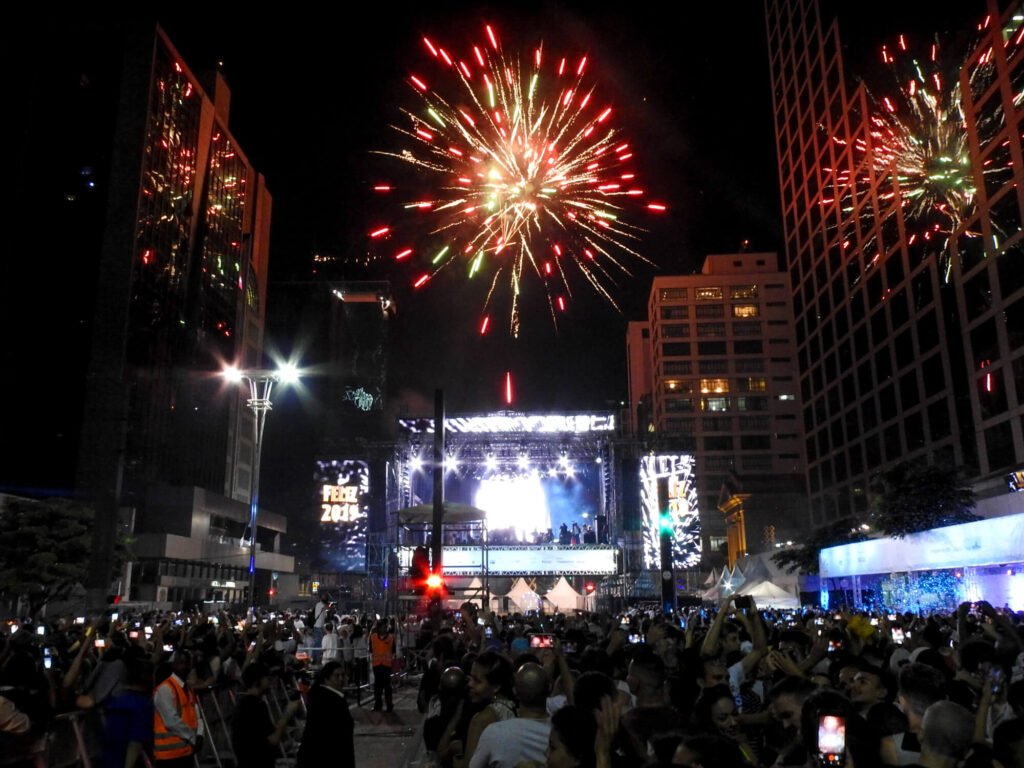 Brazilians have their way of celebrating New Year's Eve. It's a Brazilian tradition to serve and eat lentils, pomegranates, and grapes on New Year's Eve. They believe these foods bring good luck and attract good fortune.
Families and friends across the country get together at the beach to party. People who live far from beaches take the long road trip to usher in a year of live music and revelry along the shorelines.
Food and drinks festivals in Brazil
is a popular food and drink event that's traditionally observed by farmers and is marked by a few unusual rituals. It is observed in many different ways. Aside from dancing (quadrilha) and quento, the festival features a Portuguese-inspired green soup with celery, cilantro, zucchini, etc., steamed cassava, cakes made of sweet corn, and sweet potatoes cooked in molasses. They also serve cocada and mulled wine.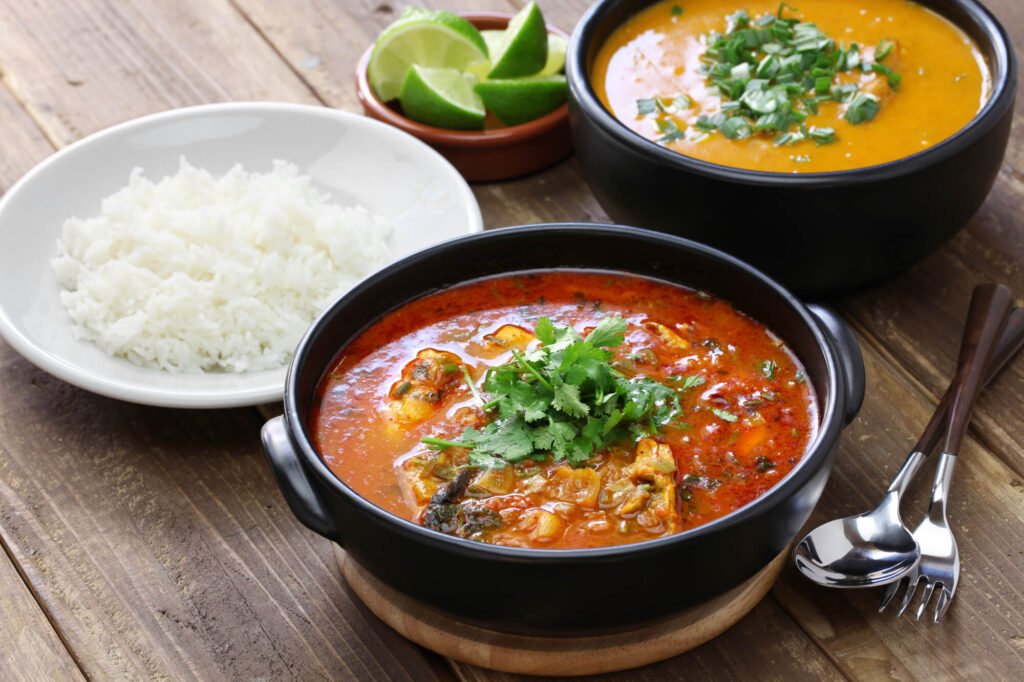 is the biggest of its kind that was ever held outside of Germany – second only to the original Oktoberfest in Munich. Brazil hosts this 17-day festivity of beer drinking, fun, and excitement. Unmarried men travel this far just to have a toast to this.
Bauernfest is a 10-day food and entertainment fest held at the Crystal Palace, between June and July. It's a yearly celebration that commemorates German culture and influence in Brazil. Traditional German food such as strudels, cured hog meat, frankfurters, and sauerkraut are displayed and sold in over 30 kiosks during the event.
Comida di Buteco is a nationwide culinary competition held every year. It's participated in by numerous botecos from 21 different cities in Brazil. Whoever presents the best and most original bar food wins the contest.
Boteco in Brazilian is a place where people in the neighbourhood gather to socialize, eat, and drink – usually a tavern or a pub.
The Friendly People Of Brazil
Brazilians are known for their warmth, sensuality, hospitality, cordialness, and creativity. It's rooted in their culture. Women greet one another with a kiss and a smile, while men would greet you with a firm handshake and a pat on your back.
Now the question. Is it safe to travel to Brazil?
Yes, Brazil is a safe country to book for an unforgettable solo trip. Men's solo travel and solo vacations for anyone have Brazil as a destination to explore. However, anyone who wishes to do so should proceed with caution. Despite its considerably high crime rate, tourists cannot be dissuaded by that.
In 2022 alone, Brazil welcomed 4 million visitors. And still accommodates millions each year without any significant incidents. Governments usually issue travel advisories to their citizens – as to what country they intend to visit, and how safe or unsafe those countries are.
Capoeira both an art form, a war dance, and a constantly evolving Afro-Brazilian martial art. It was practised by slaves in the 16th century, banned in 1890, and recognized in 1936. Musical instruments and folk songs accompany those who actively rehearse the art.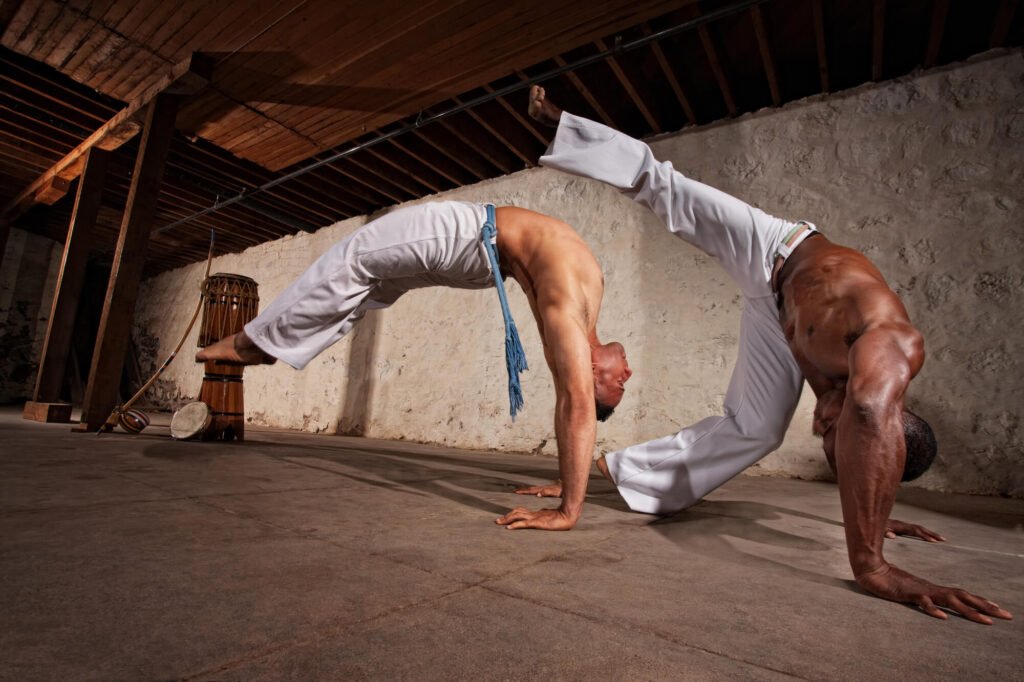 Ginga is the basic footwork of the war dance capoeira. It means to swing or rock back and forth. The consistent yet perplexing footwork of Ginga is what makes capoeira easily recognizable from the other martial arts.
Noiva do Cordeiro (bride of the lamb) was established in 1891 by Maria Senhorinha de Lima. It's a rural Brazilian community in Belo Vale – where women make up the majority of its population. The northeastern part of Brazil is known for producing stunning women. Including Noiva do Cordeiro on your itinerary for singles holidays isn't a bad idea at all.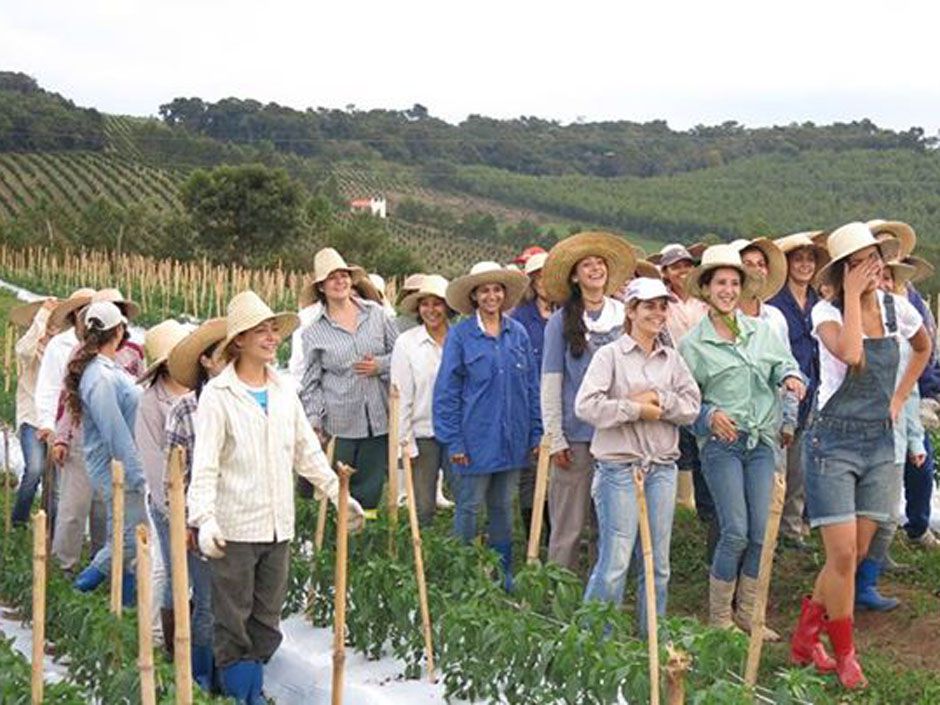 It isn't just the beautiful women who make this community uniquely special. Their strong sense of independence, work ethic, and self-reliance are most appealing to single guys. They do everything themselves, including house construction and commercial farming.
Brazil's Exciting Nightlife
Brazil is known for having lively nightlife, just like the "sin city" Las Vegas. Its bustling nightclubs, bars, strip clubs, sex joints, and pubs are open 'til morning.
Brazilian nightlife includes unlimited booze, nonstop dancing and wild partying. But there are also places of your choice where a romantic date with loved ones can be arranged.
Don't you know that Brazil tops the list of countries with the least expensive night out? Sounds tempting for solo travellers and independent travel for men, right?
Rio de Janeiro, Salvador da Bahia, and São Paulo may have the names of the brightest clubs in the country. But electronic music fans are frequently found in Santa Catarina in southern Brazil.
Best Places For Single Men To Travel
Belo Horizonte. Tourists visit this place for its numerous attractions, which include the Pampulha Architectural Complex where the Church of Saint Francis of Assisi is, the Mineirão Stadium that houses the Brazilian Football Museum, Praca Rui Barbosa, and Parque Municipal.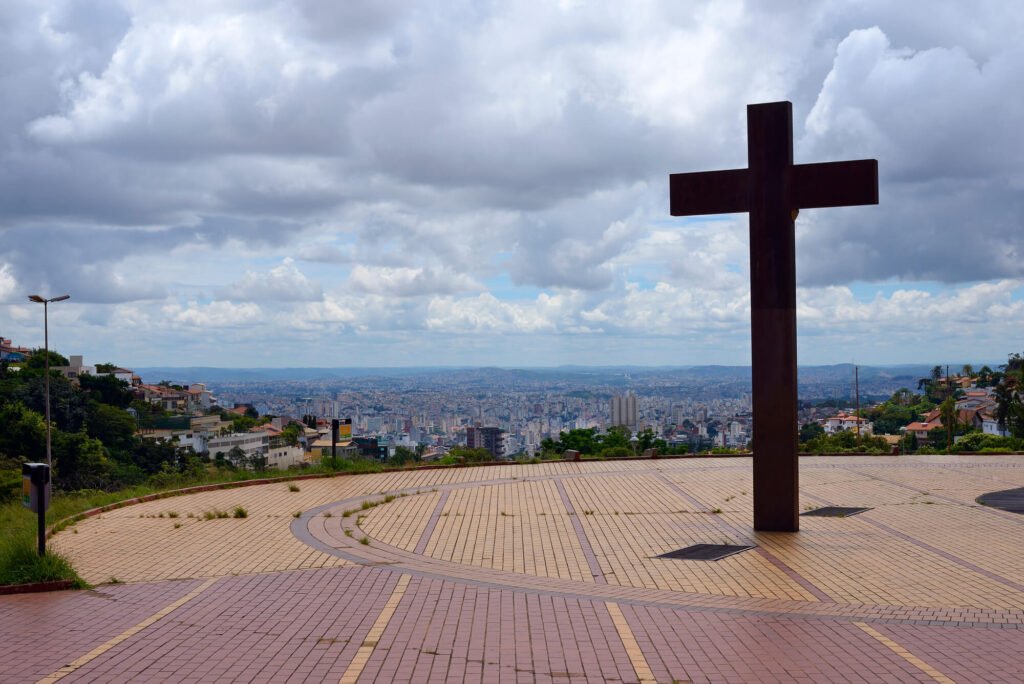 Florianópolis is a place that a single guy going on a summer vacation should never miss. It's in Sta. Catarina boasts of its pristine beaches and resorts like Praia dos Ingleses. Its saltwater lagoon, Lagoa da Conceição, is popular among windsurfers. Florianópolis is famous for its long shorelines, the Azorean fishermen, and fresh oysters.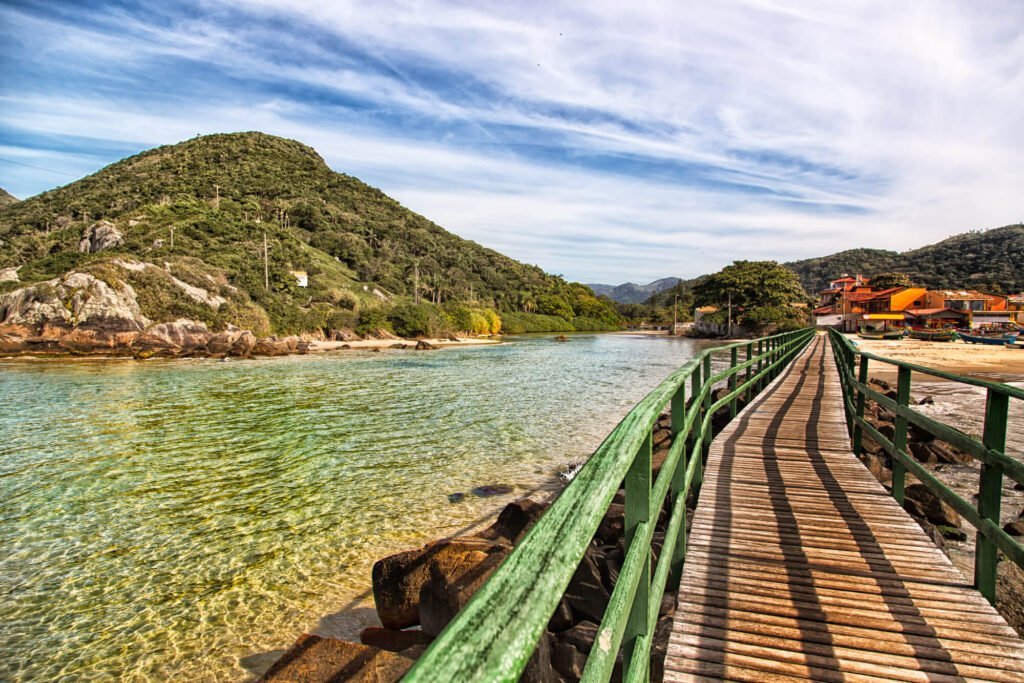 Rio Scenarium is notably the most photographed nightclub in Rio de Janeiro – not only because of its vintage furnishings and distinctive interior design. But also of Its vast collection of rare antiques and fine wines. Sure enough, single guys' vacations won't be complete without joining the bar-hopping tours in the city.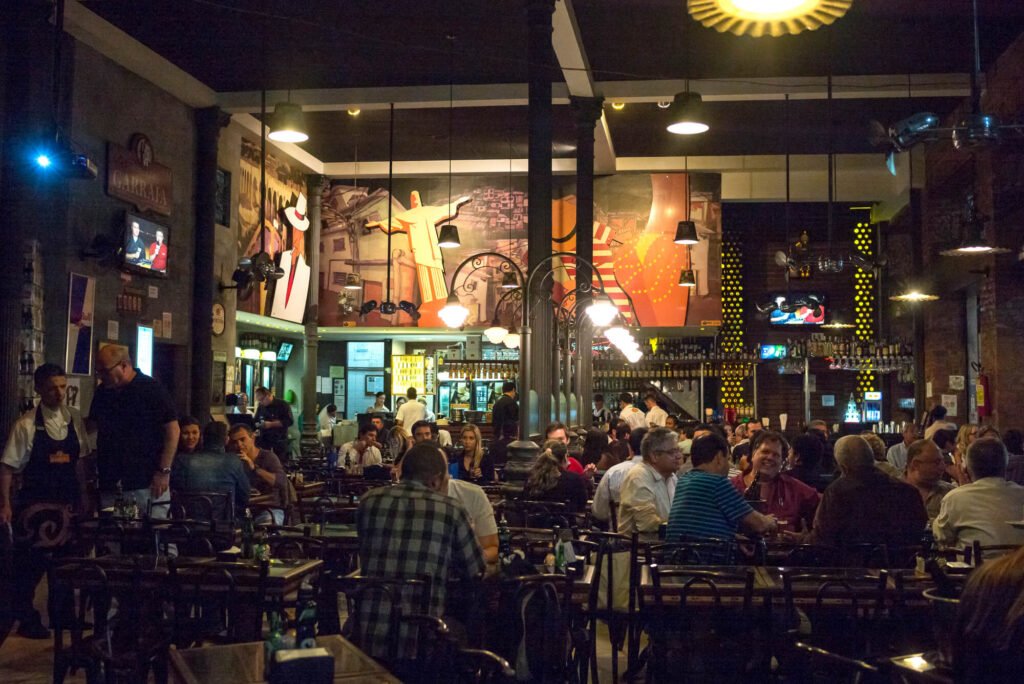 Adventures To Remember In Brazil
Brazil's rich cultural heritage and greenery are a paradise in the tropics. It offers an abundance of attractions for exciting adventure travel. From exhilarating jungle explorations in the Amazon, sprightly dances in the Carnival, mountain climbing, caving, and windsurfing, to fun-filled beach holidays. What a thrill to have this on a bachelor travel plan.
Adventure Destinations For Single Men
Tree canopy refers to that part of a city that is shaded by trees. When closely spaced trees and their branches form a dense "roof" or ceiling that serves as shade or shelter, that's called a canopy. The understory, on the other hand, is the term used to describe the more widely spaced canopy, which is formed by smaller tree species. So the more trees a place has, like Brazil for instance, the thicker the canopies.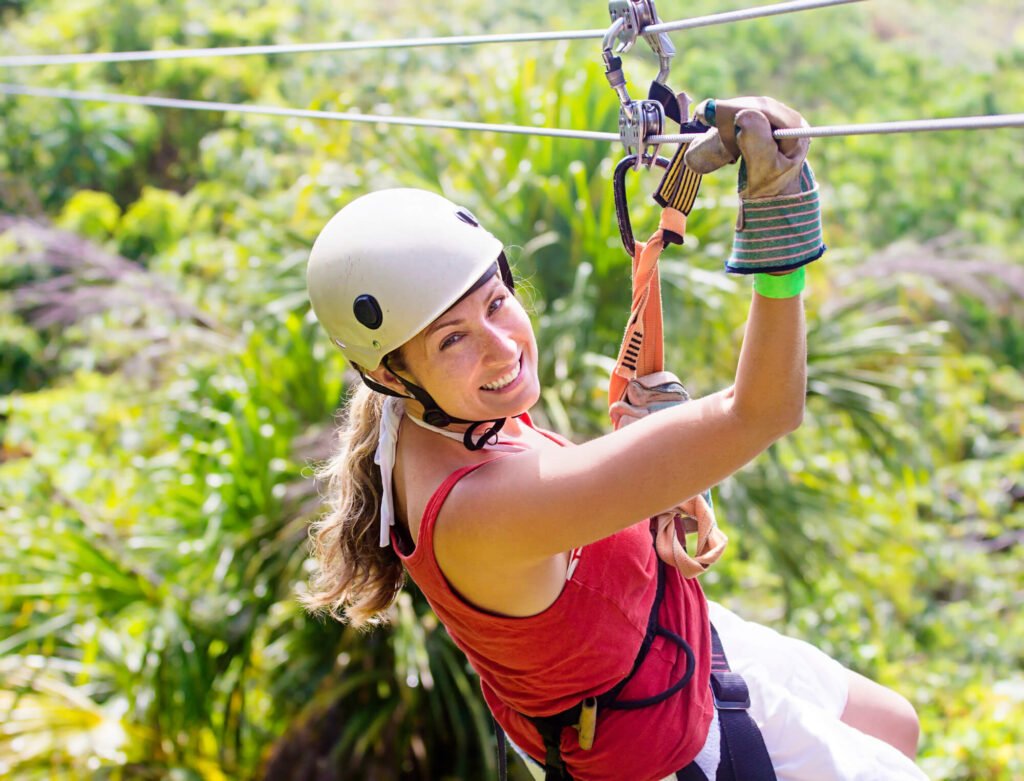 How is this relevant to Brazil? Trees help reduce pollution by filtering and absorbing air pollutants. They help regulate the climate, save energy, and improve not only your health but the economy as well.
Caving. The country's amazing biodiversity saves it a slot in a solo traveler's bucket list. And, as if to legitimize its claim on that, comes another exciting escapade: caving. Brazil has over 300,000 caves. And the most spectacular are included in that count. Some even shattered existing world records. Gruta Casa de Pedra is around 705 ft high, and its portal is simply majestic.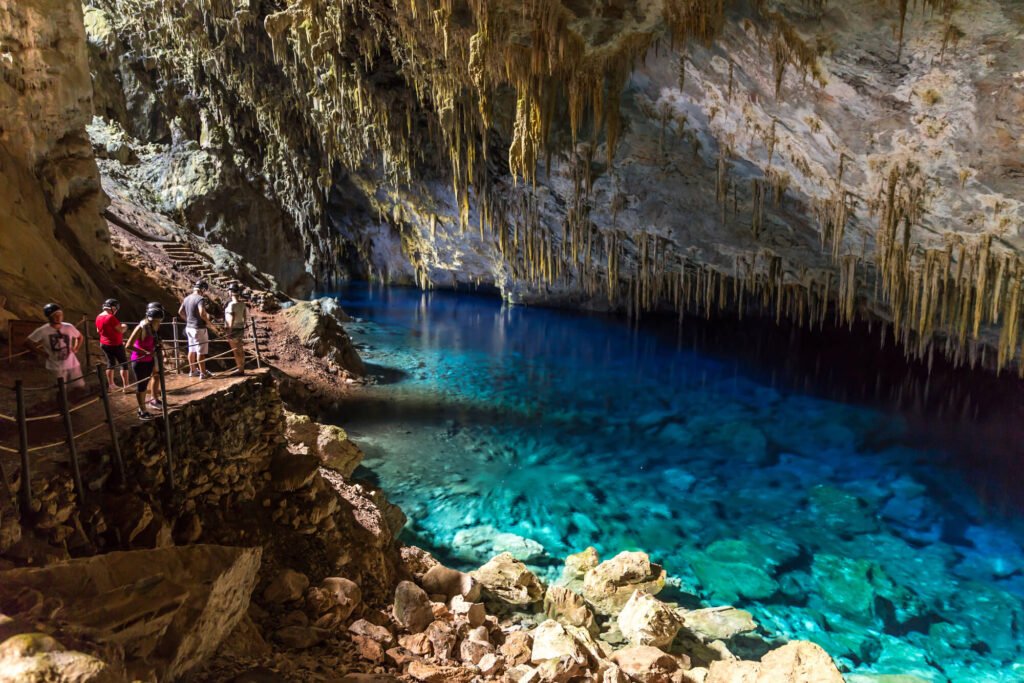 Brazil has over 300,000 caves. And the most spectacular are included in that count. Some even shattered existing world records. Gruta Casa de Pedra is around 705 ft high, and its portal is simply majestic.
Tips For Solo Travelers
Remember Brazil is a tropical country. So you'd be better off wearing light, comfy clothing and flip-flops when going outdoors.
Be constantly prudent and watchful of your cash and personal belongings.
Stay away from dark and isolated places. Snatching and theft are common in these areas.
Brazilians would rather have you use the thumbs up/down sign when communicating with them. Instead of you using the "okay" hand gesture – which they consider rude and offensive.
Do your wandering and other transactions during the day.
Conclusion
There's no other place quite like Brazil. Its natural beauty lies in its diverse landscape. It has a tropical climate that allows for a year-long celebration of life, dances, live music, street parties, beautiful Brazilian women, stunning beaches, and extreme outdoor sports and fun activities.
Brazil's exciting nightlife is a dream night out. At the least expensive price, any adventure-seeking solo traveller will be thrilled about it. Come and see for yourself what's it about Brazil that makes it the best destination for single men.
Think of it and have your thirst for an unforgettable adventure in the wild quenched. And experience the warm hospitality of its people.